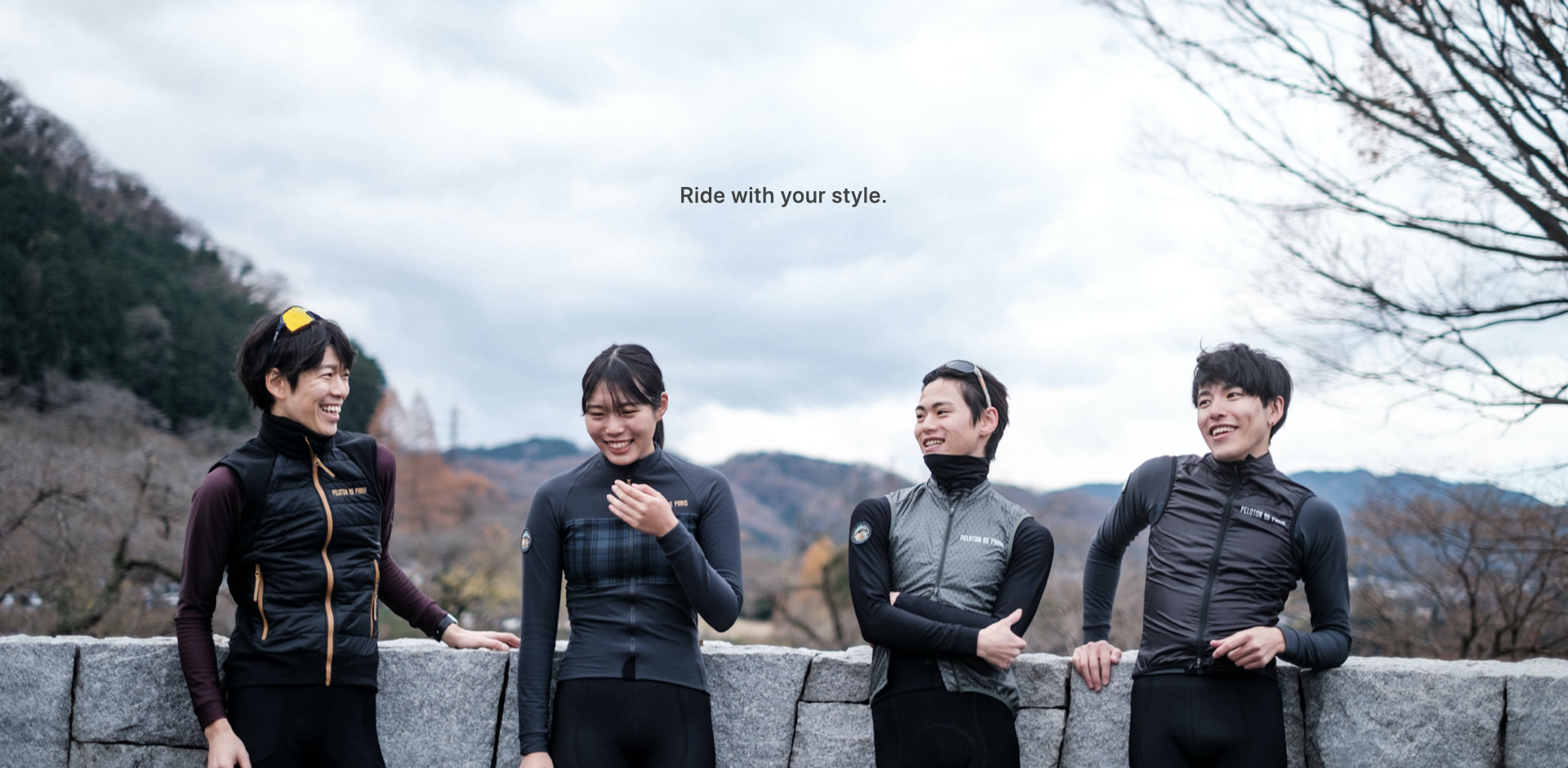 Ride with your style.
We cyclists love to ride.
We gain confidence in our fitness, we get rid of the stresses of everyday life, we eat better, and we meet new friends.
The potential for meeting new friends is even greater than in many other sports. As the term "social ride" suggests, group rides are often organized with the main purpose of forming social connections.
In this way, connections are made with a completely different cluster of people in terms of age, occupation, gender, etc., and opportunities are created to further expand one's lifestyle and business domain. The bicycle industry is often perceived as being deeply entrenched in society, but when new ways of riding that connect people, such as social rides, become commonplace, we believe that cycling will become pervasive as a "culture" that generates sociality.
Fashion and style are key factors in creating such social connections.
Being conscious of what one wears and one's style is an expression of one's own will to interact with the outside world in a socially responsible manner. The more people think this way, the more smoothly and beautifully this world will spin, as if it were lubricated. This means that there will be an interchange between the inside and outside of the bicycle industry.
That is why the LOVE CYCLIST media will continue to provide content that makes each cyclist want to ride out in his or her own unique style through fashion and items with style.
We hope to continue to expand the world of bicycles with style together with you.
Core Members
Tats
producer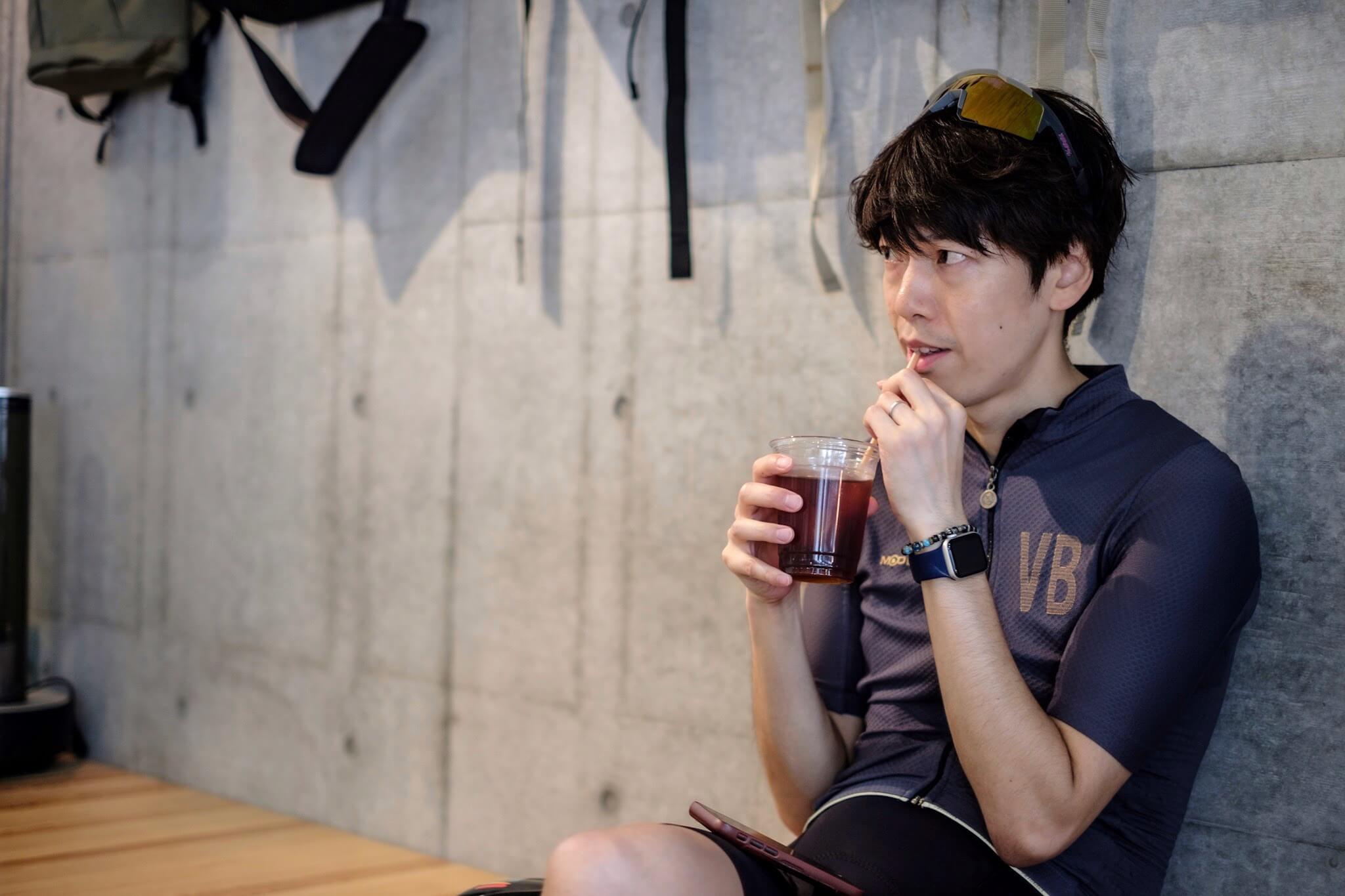 Main fields of work
Producing, planning, editing, writing, design, photography, videography
Profile
Founder of LOVE CYCLIST. Lives in Tokyo, Japan. Loves bread and coffee.
After many years of working for numerous clients in the web and digital marketing consulting area, he is currently a producer in charge of the planning area of a well-known application.
Having launched this website as a second job in 2016, he enjoys scaling two jobs at the same time, but is not sure which is his main business given the uptime.
He started road cycling in 2013. After experimenting with different riding styles, he came to the conclusion that rather than training for a race, he would enrich his life by cherishing the enjoyment of each ride. He is most satisfied when he ride 80-100 km quickly and at a high intensity. No matter what kind of ride it is, going to a place where he can enjoy a good cup of coffee is a must. His main bikes are Factor O2 (road) and Factor LS (gravel).
Ryuji
planner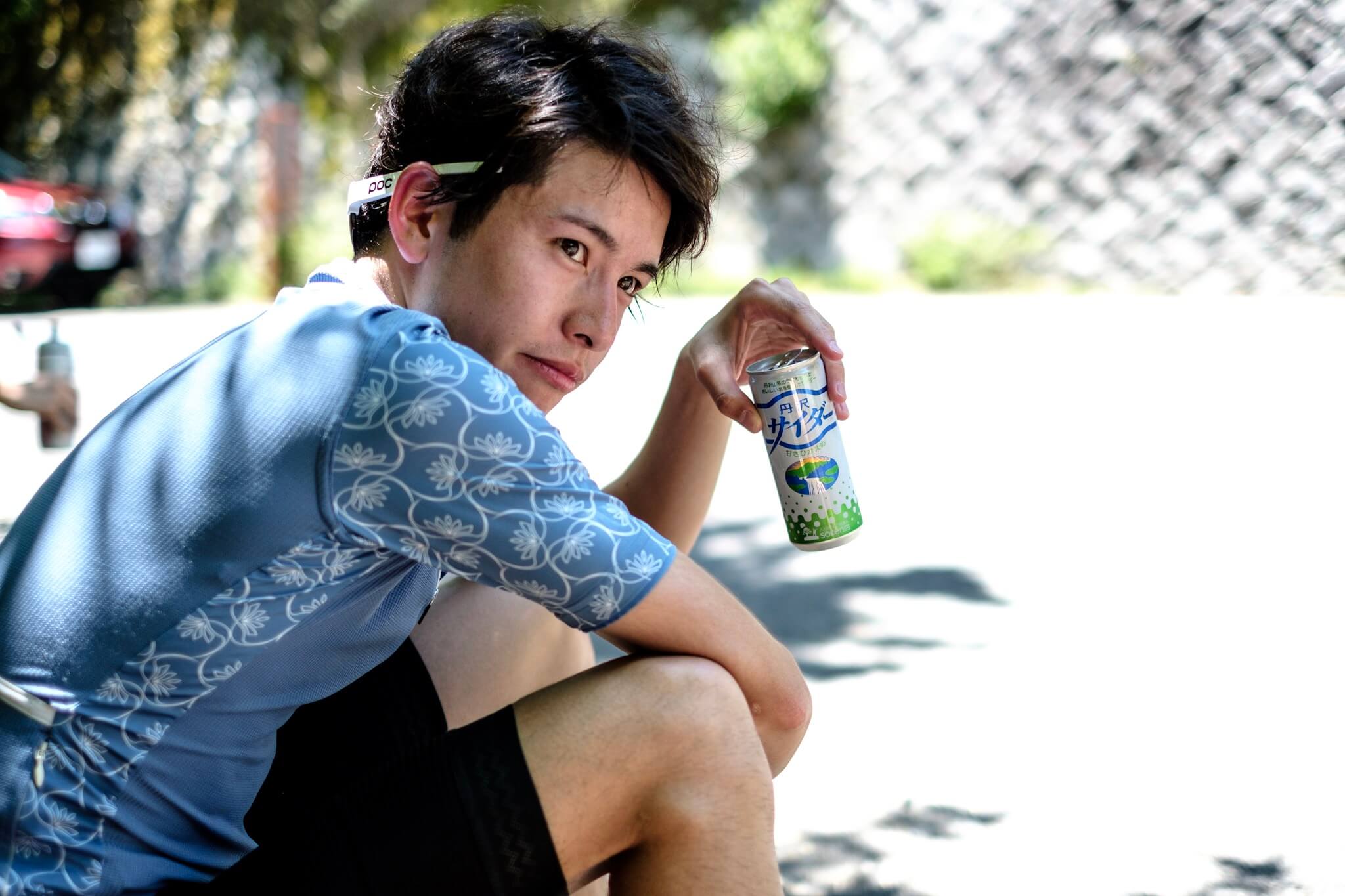 Main fields of work
Planning, public relations, writing, photography
Profile
Co-editor of LOVE CYCLIST. Lives in Ehime, Japan. Loves cats.
Started riding road bikes in high school, and spent several years as a competitor, even reaching the podium. After graduating from university, he worked as an editor for a cycling magazine, which helped him become familiar with the industry trends. His love of clothing led him to work for a cycle clothing manufacturer, and he currently works as a director of e-commerce for a major apparel company.
He considers bicycling a lifestyle, and while he rides within his weekly cycle without any pressure, he always pushes himself to the limit at least once during a ride to stay in good shape. His main bike is the Cannondale SuperSix Evo Leichtbau, and he excels at dancing.
Mei  
associate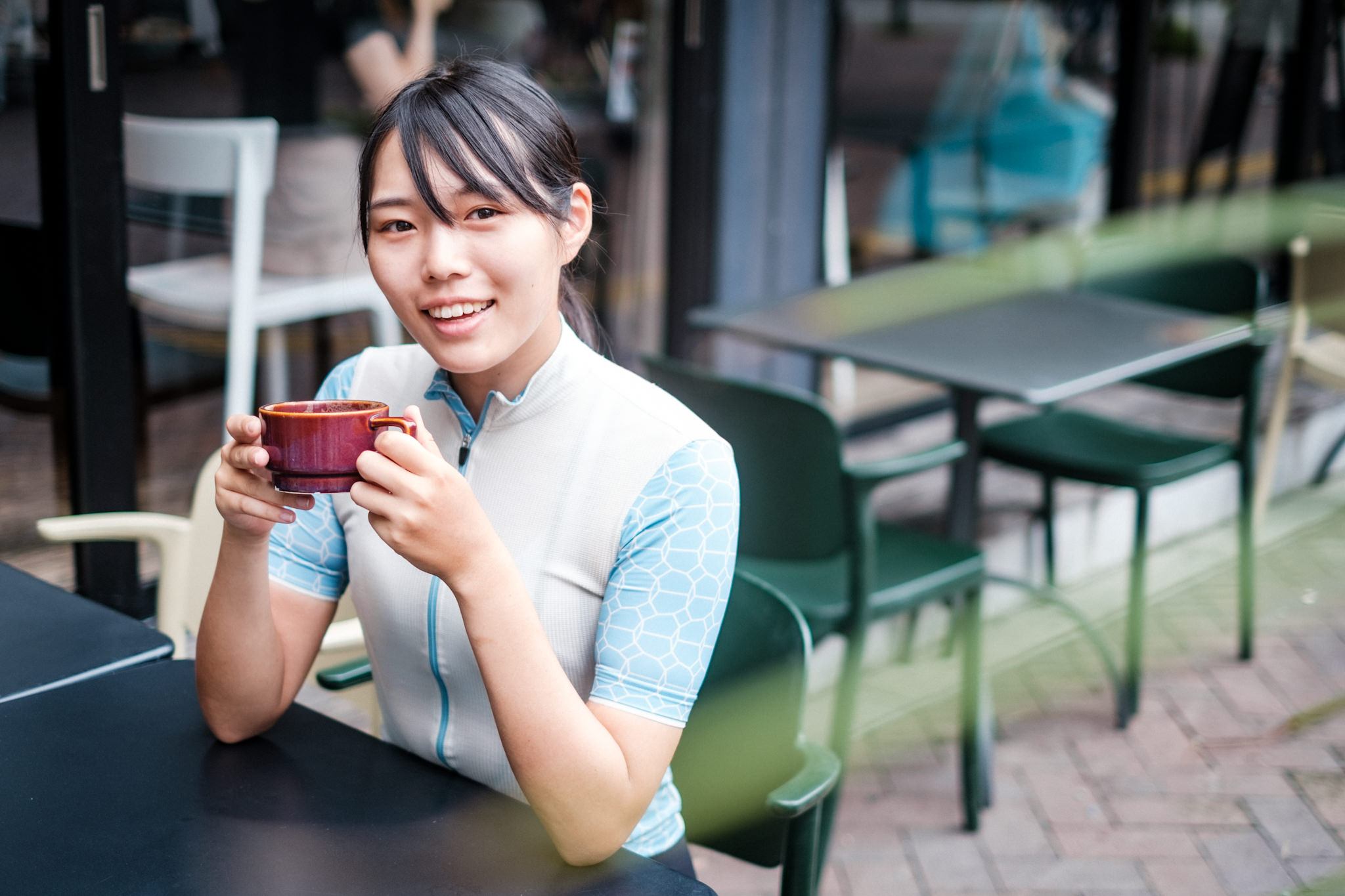 Main fields of work
Public relations, writing, modeling
Profile
LOVE CYCLIST Associate. Lives in Tokyo, Japan. Loves cafes.
Once won a business contest on campus, but put all the prize money into wheels.
She started riding road bikes when she was in high school because her uncle was a road bike rider, and has been riding sports bikes for 5 years. She has been a member of a cycling club and has been exposed to various ways of enjoying bicycles while participating in events such as touring, hill climb, and enduro races.
During this time, he met the members of LOVE CYCLIST, and while riding together with them, she came to sympathize with the concept of the media and decided to participate in their activities. Currently, she enjoys riding with a sense of accomplishment and comfort, focusing on the "one mountain, one café" style of riding.
Her main bike is the Cervélo Caledonia-5.
Ad Policy
Affiliate
Love Cyclist uses affiliate programs such as "Amazon Associates". These affiliate links are used to pay for the cost of producing and running our media articles, and we guarantee that the content is provided free of charge.
However, the content is independently produced and we list products based on our own judgment, not on the ability to earn affiliate income.
Ads
Love Cyclist articles contain sponsored content in cooperation with various brands within the cycling industry. The reviews and other information about the products featured are completely original and we strive to eliminate the influence of advertising as much as possible.
Advertisements in our media
For more information about advertising, please see the CONTACT page for details. Please contact us for media materials.