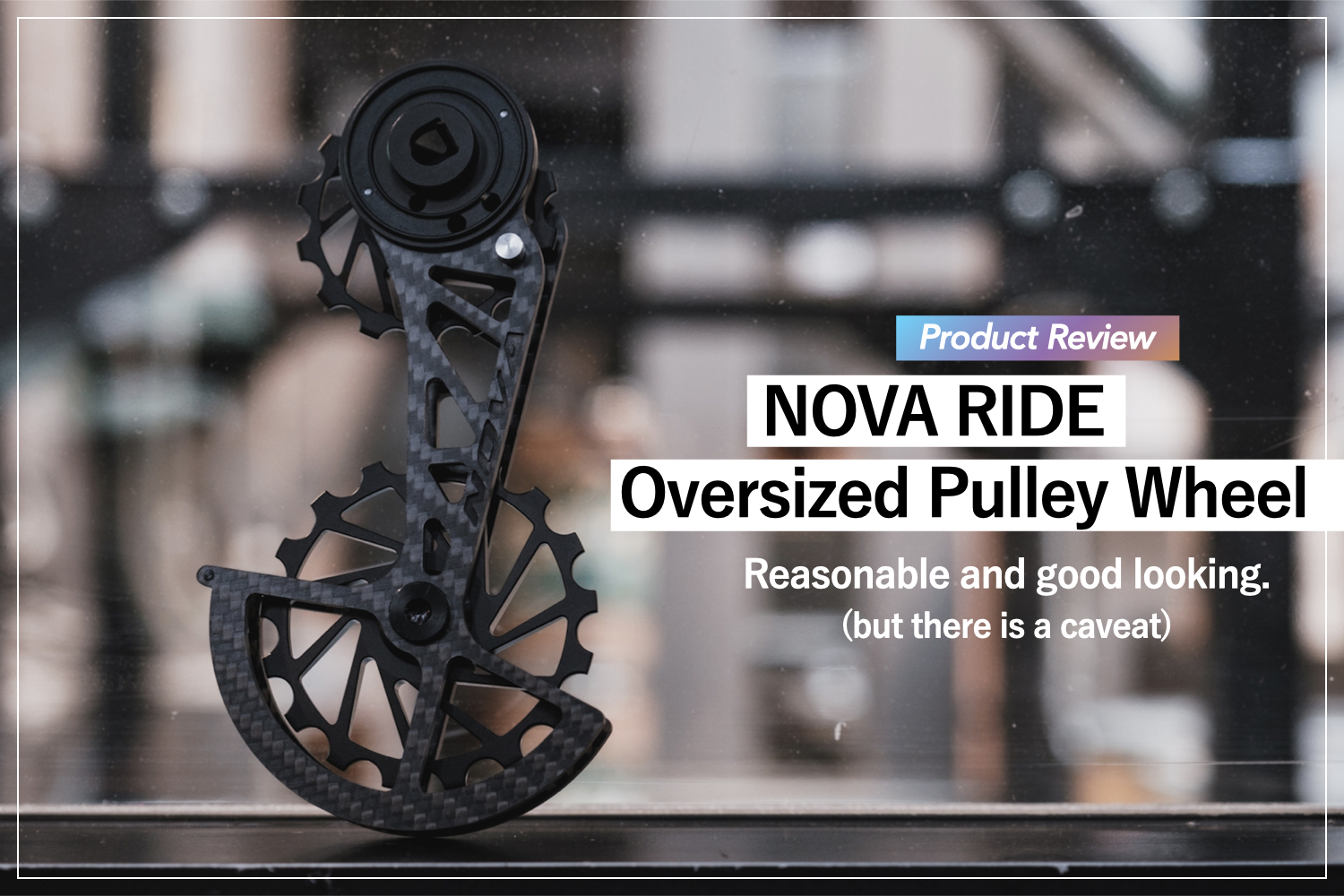 Compared to the early days when there was a lot of fuss about "one gear lighter," oversized pulleys (big pulleys) are showing a relative calm as it is now well known that the effect is not that drastic.
Among these, one brand that has been attracting a lot of attention recently is Nova Ride, which was born in France in 2016. I have been integrating it into my road bike since last year, and here is a frank review of the good points and concerns I have in using it.
review / Tats(@tats_lovecyclist)
1. Overview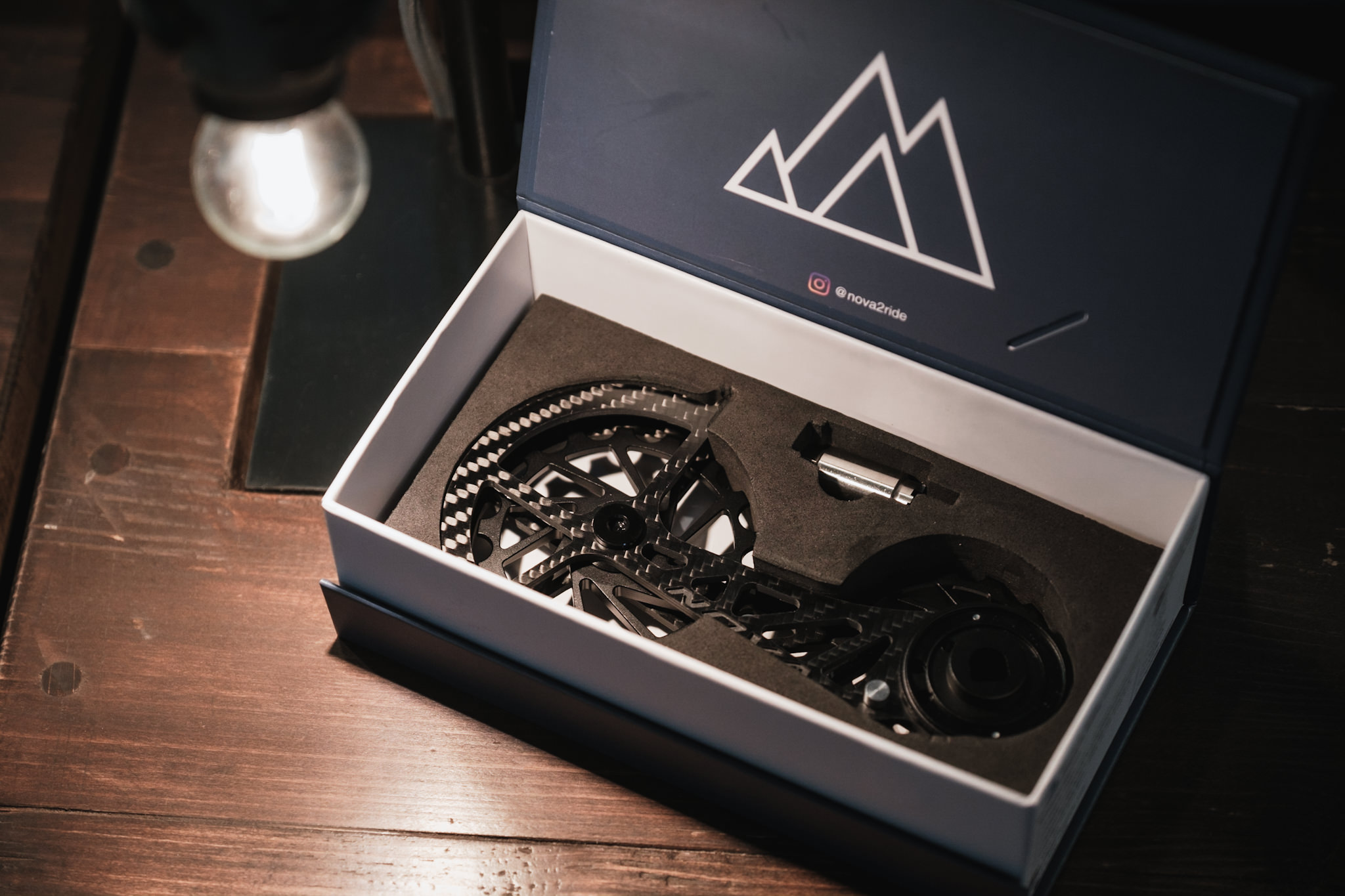 Nova Ride to use mountains as its logo
Nova Ride is a made in France brand based in Clermont-Ferrand, where Michelin's headquarters is also located, and handmakes pulleys and bottom brackets at its own factory.
The original full ceramic bearings are used in the sliding parts, and the ultra-smooth rotation when the machine is actually idling is as good as a hand spinner.
Furthermore, oversized pulleys are usually priced at $300 or more, but Nova Ride's price is in the $200 range, which is very attractive. However, this price difference partly affects accuracy (see below).
Nova Ride OSPW Specifications
Lineup

SHIMANO ROAD 12S




SHIMANO ROAD 11S




SHIMANO GRX




SRAM ROAD AXS 12S




SRAM AXS XPLR 12S

Colors

Blue, Violet, Red, Orange, Gold, Silver, Black

Weight

68-78g

Pulley

7075 Alloy and full ceramic sealed bearings

Cage

3K Carbon

Guide pulley




Tension pulley

14T




17T

Maximum cassete

32T(11s Shimano), 33T(12s Sram), 34T(12s Shimano)

Price

€229.00 – 249.00
Nova Ride's oversized pulleys (OSPW) are compatible with each grade of SHIMANO 105 and above + GRX810 series and SRAM's RED/FORCE.
Installed was the SRAM AXS RED/FORCE 12-speed dedicated model to match my road bike components.
2. Purpose of Purchase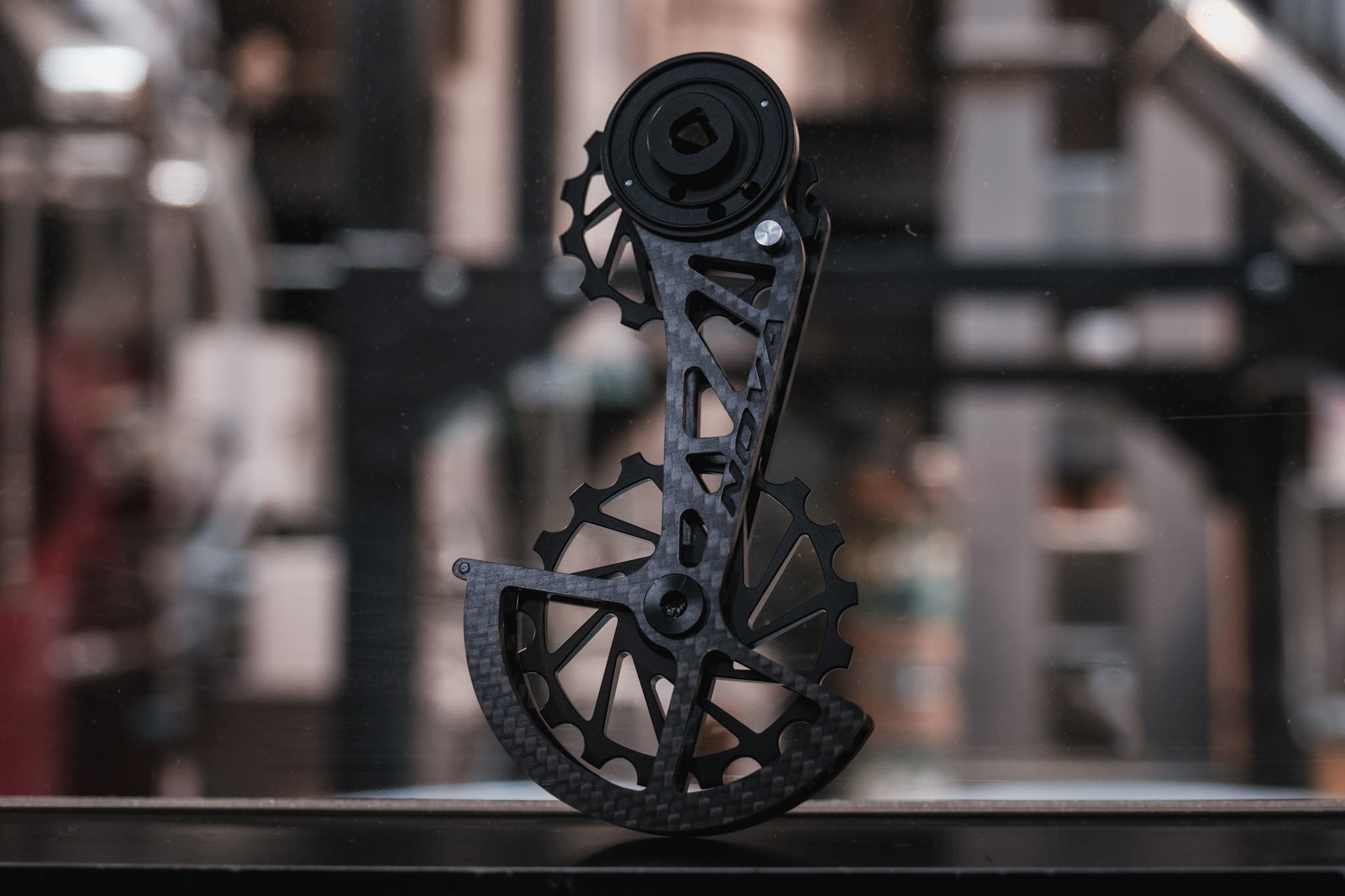 I had a CeramicSpeed installed on a previously owned road bike and was pleased with its precision and good looks, but felt that it was not worth the cost paid (about $600), at least in terms of power savings.
As with oversized pulleys in general, there are several things that are lost in exchange for the reduction in rotational resistance, including worse aerodynamics and increased chainring weight. While difficult to verify, it is possible that the reduction in rotational drag is reduced or offset by the increased aerodynamic drag and chain weight due to the pulley extending downward. Also, depending on the model, the pulleys may lose shifting performance and durability compared to the stock pulleys.
Why then, do we dare to reintroduce oversized pulleys? It is because of the dress-up effect of Nova Ride. The solid, hollowed-out shape of the pulleys is very cool, and I couldn't resist the urge to improve the style of my bike.
However, since there were no users of Nova Ride around like Ceramic Speed and RIDEA, the actual use of Nova Ride was unknown. However, the fact that the cost of the Nova Ride was just under the limit of what we would have to pay if we had to return to the original pulleys in the event of gear shifting problems or other intolerable situations encouraged us to introduce the Nova Ride.
3. Pros/Cons
Pros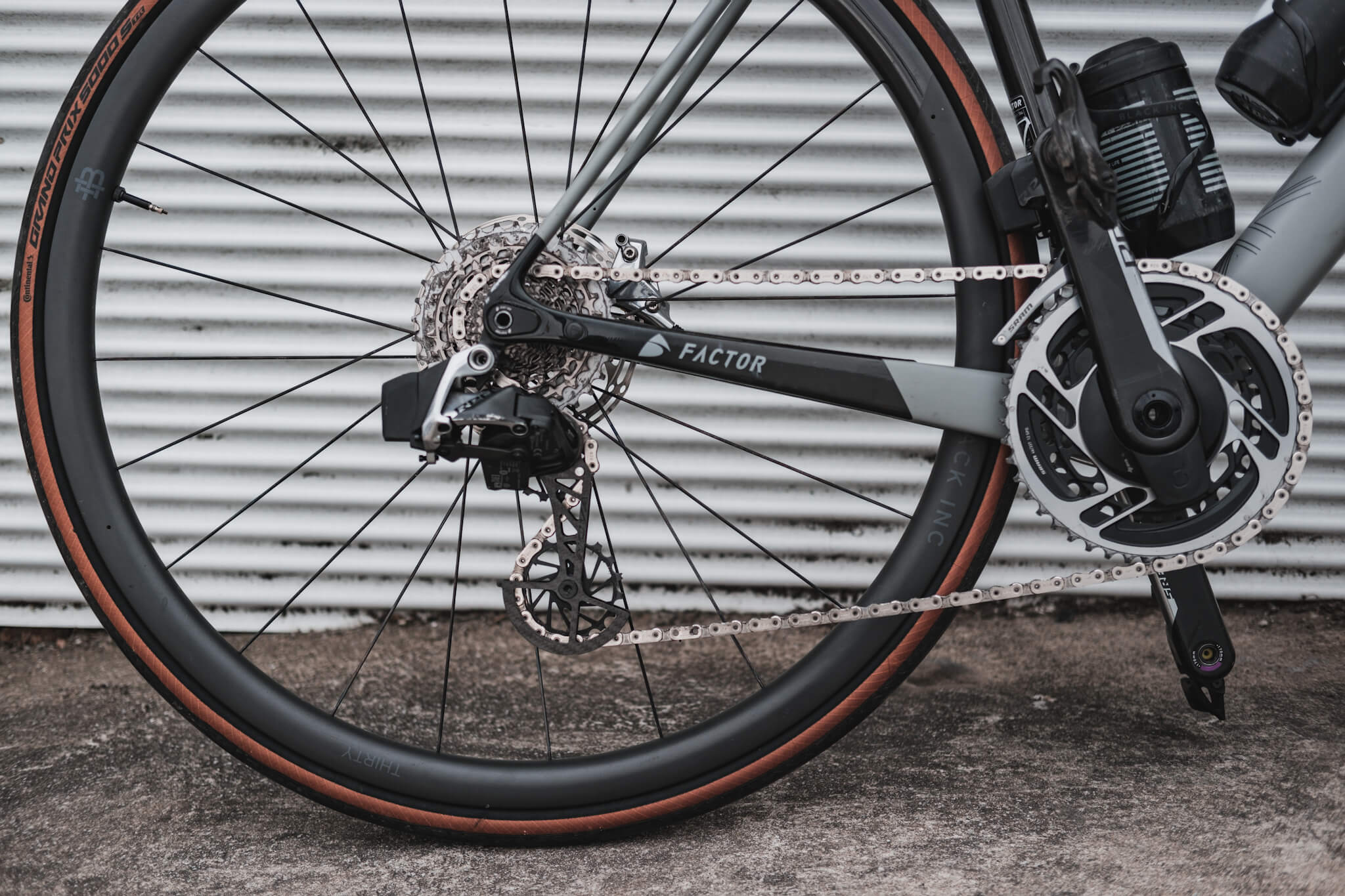 Too good a design match with Red AXS
Great design: angular, solid shape and a carbon pattern that gives nuance. While beautiful enough to look at on its own, when actually installed on a bike, it is clear that it gives a sharper overall impression. To the uninitiated, the change may not make sense, but only you need to understand the romance that goes into dressing up a drive unit and the satisfaction you get from it.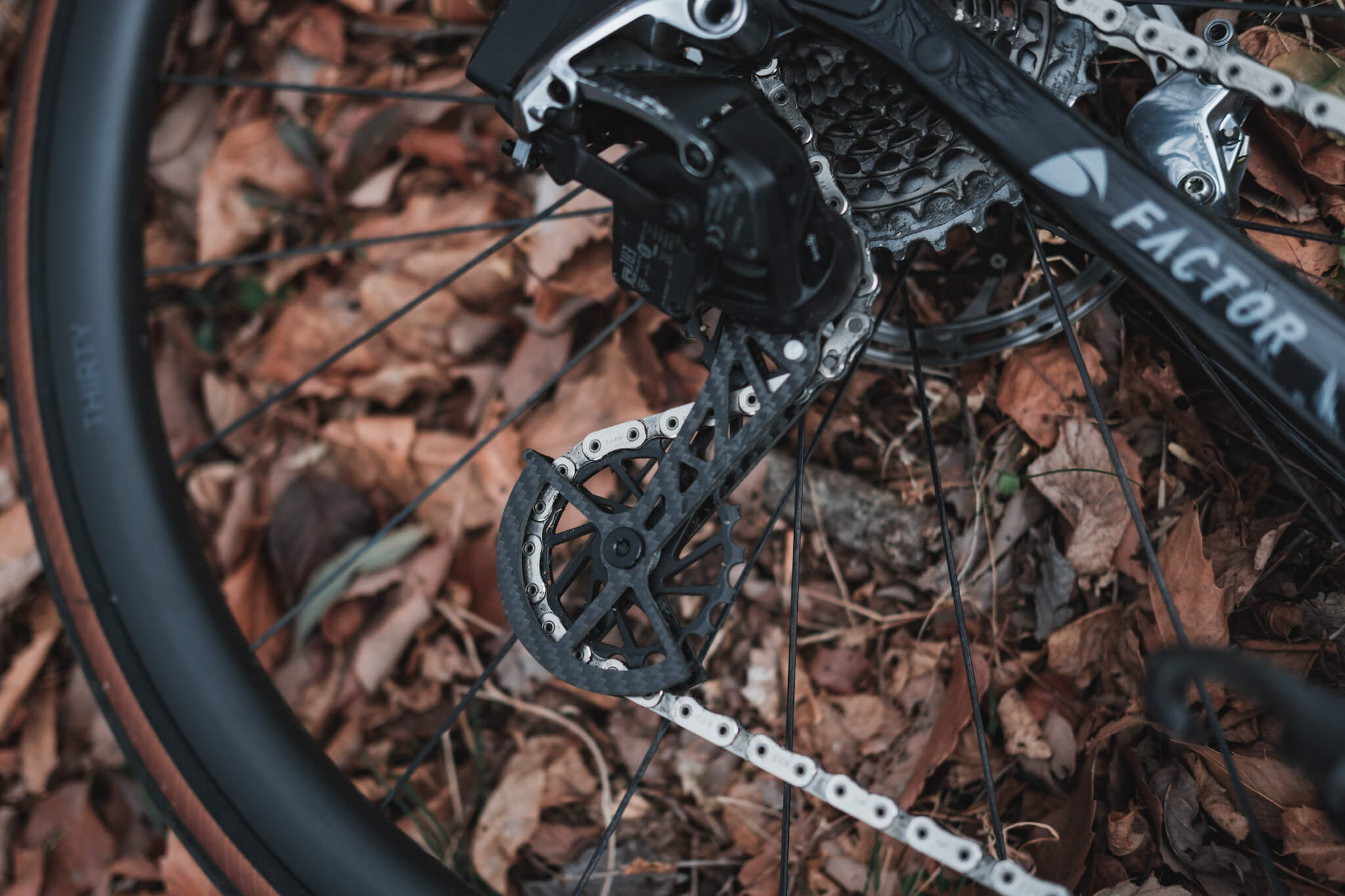 It is also unique to Nova Ride that it does not insist on the brand name. That is very good.
The change in shifting performance is acceptable: Oversized pulleys often reduce shifting performance, and even after installing the Nova Ride, I still feel a slight lag compared to the stock pulleys, but it is within the acceptable range since I do not have a case that requires such severe shifting on my daily rides. However, as mentioned below, care should be taken depending on the components to be installed.
Cons
The power saving effect is ambiguous: The introduction of this pulley is claimed to "improve efficiency by 5W," but it is difficult to quantitatively ascertain this at the individual level, so the feeling is that "the rotation may have improved a little. However, this itself may be a placebo.
There are cases where Shimano 12s is not compatible with Nova Ride: As far as we know from recent cases with fellow riders and stores, the combination of Nova Ride and Shimano 12s is quite severe in terms of gear shifting adjustment. The chain tension cannot be raised due to the structure, and the chain may run out of control and shifting may be difficult. In this respect, I feel that the stability of CeramicSpeed, which is able to shift gears firmly no matter which model is used, is as good as can be expected.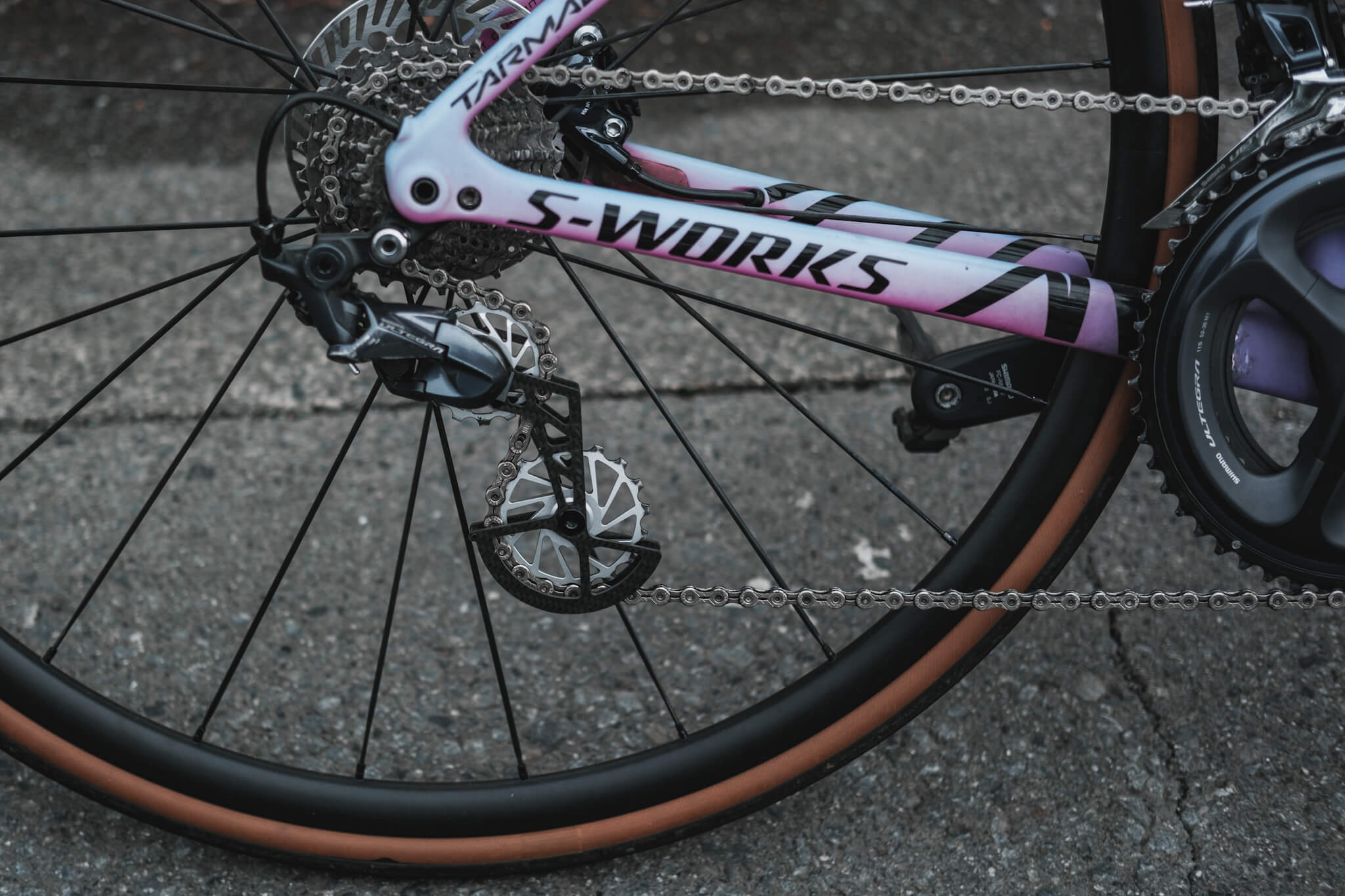 In some cases, frequent maintenance is required when installing on Shimano.
4. Conclusion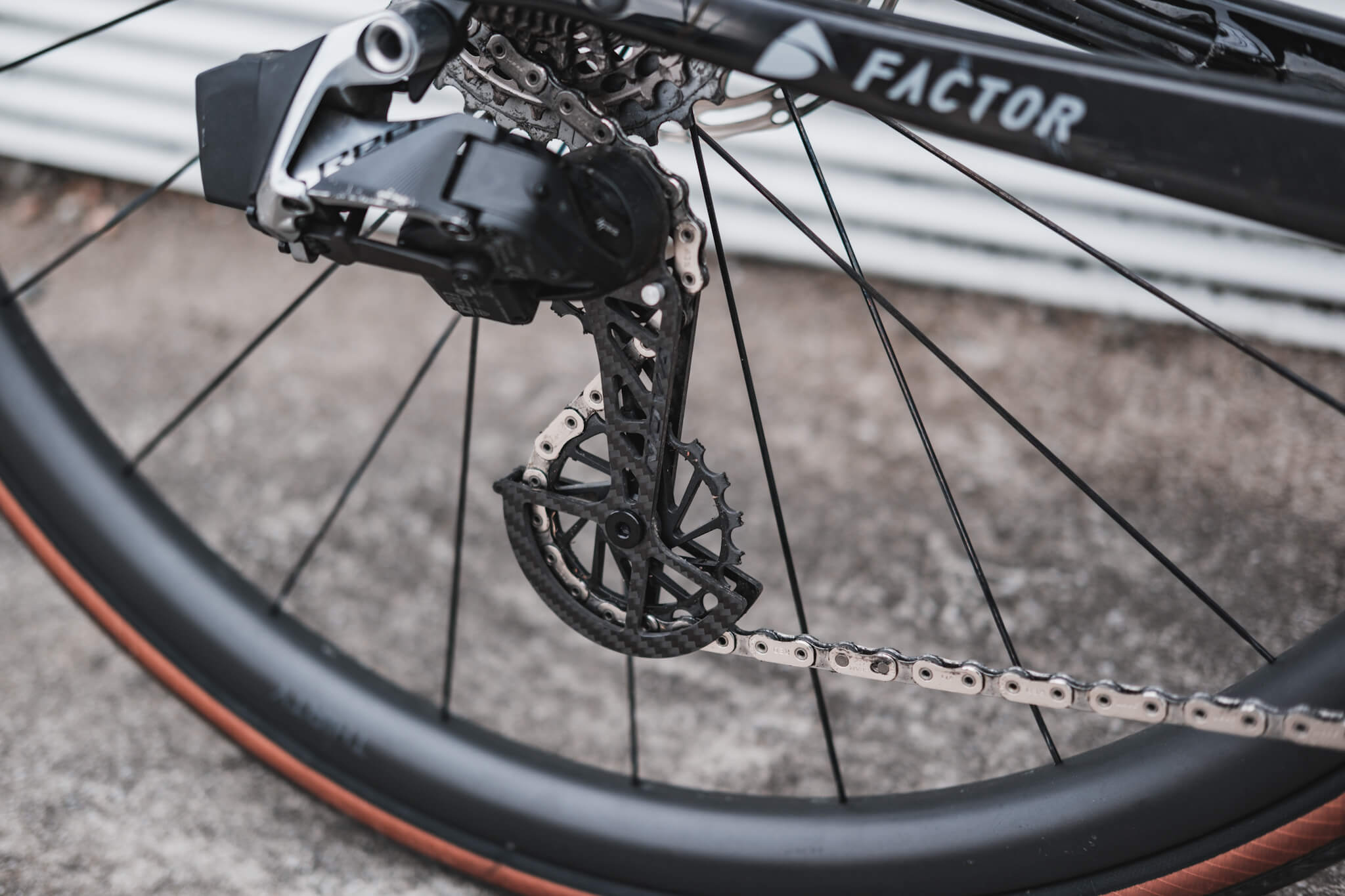 If you are looking for a better looking bike, the Nova Ride OSPW is a great choice. When you look down at your bike, the pleasure of seeing the drive unit look so cool is well worth the price. However, it is important to have the installation done by a store and to make sure that the shifting is accurate.
*Maintenance frequency for the main unit should be at least every 8,000 km.
Author
Tats Shimizu(@tats_lovecyclist)


Editor in Chief. Having been riding sports bikes for 10 years. He likes to unravel the trends in the sport bike industry, especially road bikes, from a marketing perspective. At the same time, he has extensive friendships with cycling apparel brands from around the world and proposes various styles through the media. His main bikes are Factor O2 (road) and LS (gravel).