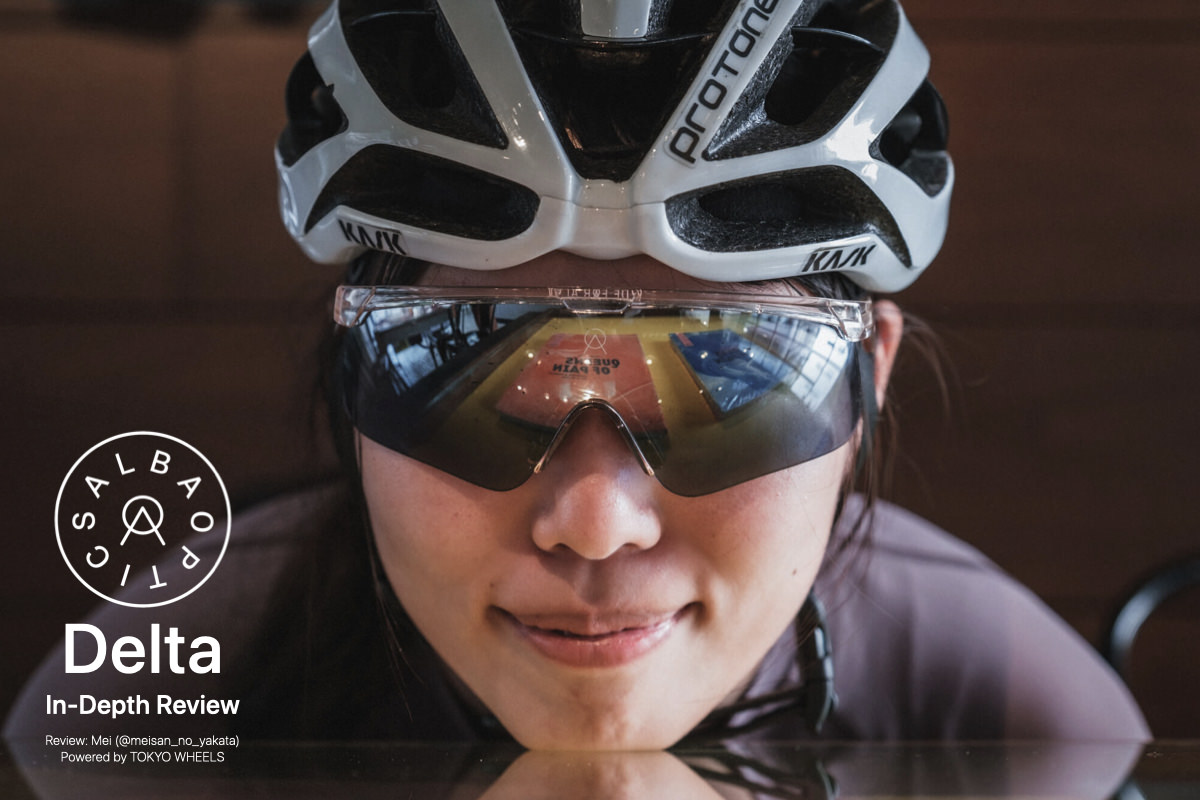 I started using Alba Optics Delta 4 years ago.
It was Instagram that led me to purchase my first pair, and since then I have also fallen in love with cycling apparel in general. Delta has helped me to find the style I have today.
Since then, Delta has expanded its lineup to include many different types. This time, I would like to tell you more about my fascination with Delta, including the new products.
Review / Mei
Edit & Photo / Tats

*The Delta Lei (clear frame) worn in this post is provided by TOKYO WHEELS.

1. What I like about Delta
Will never fade away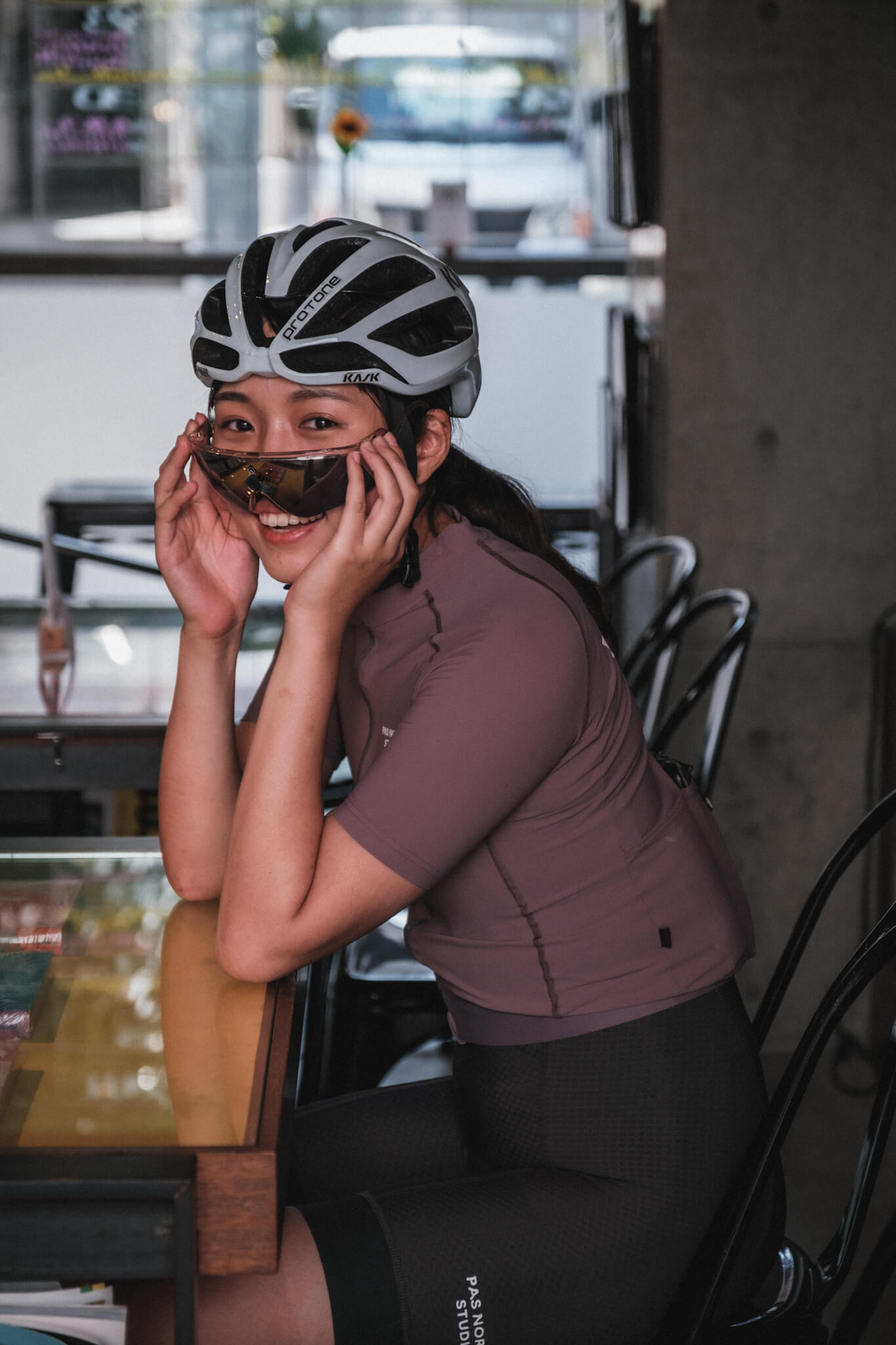 Delta was released in 2017; you may think it is a bit old model since it is 5 years old, but in fact, the frame and lenses have undergone minor changes over the years to a more user-friendly shape, making it a very active model.
Furthermore, Delta's design motif is the sunglasses used in the racing scene in the 80s and 90s. This is why they have a retro look, and that is why they are perfect for the current retro boom. With color variations to match the trend, these sunglasses will never fade away as they have both nostalgia and modernity at the same time.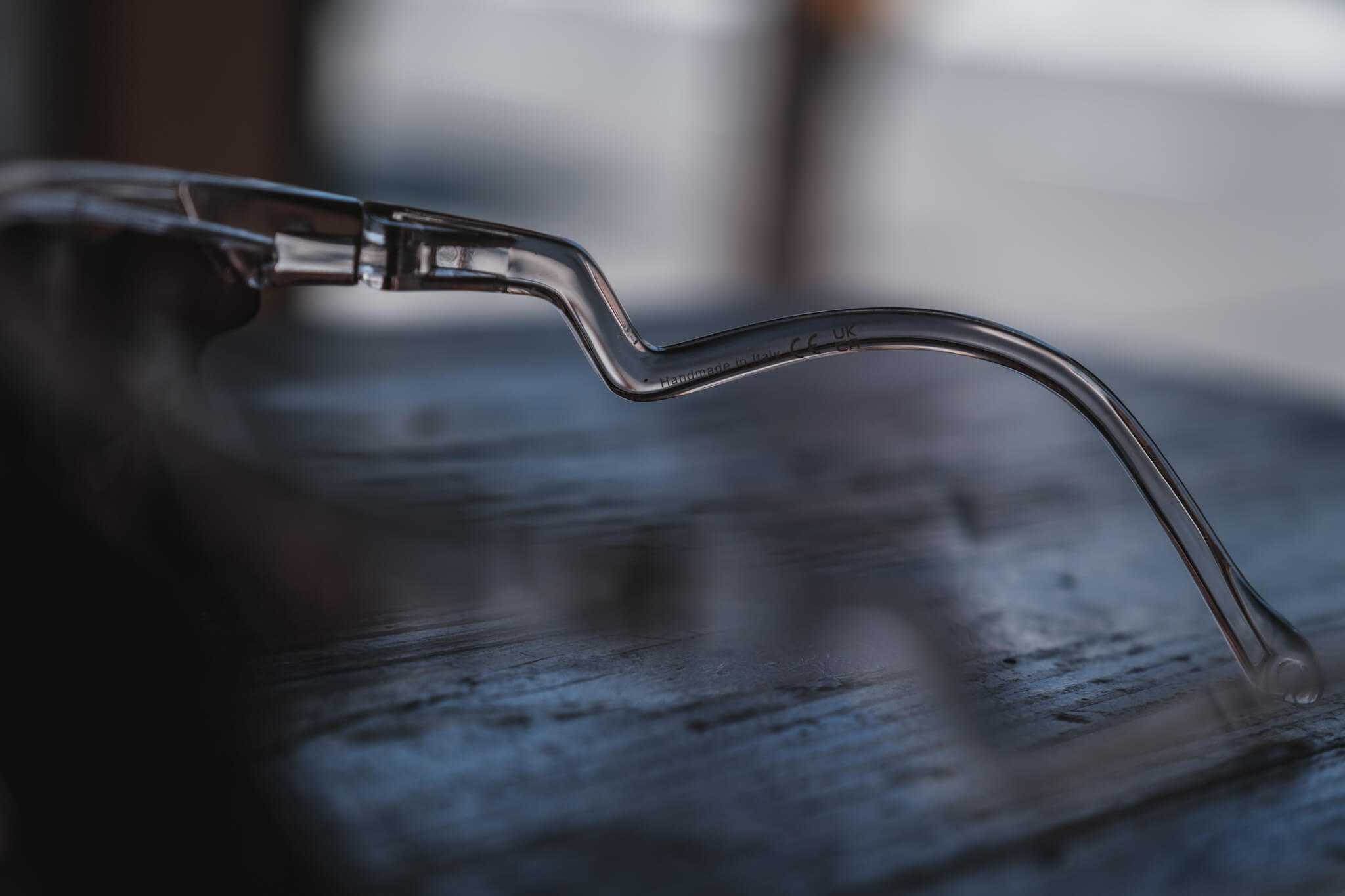 The distinctive temple shape makes it easy to put on and hard to slip off, and prevents it from falling off when hooked to a helmet.
A huge variety of lens options

Delta is releasing more and more new lenses, currently in three shapes: Original / Ultra / Lei. They are further subdivided by features such as dimming and mirror.
Original

VZUM™ A-LENS

Original lens

VZUM™ LEAF

Lens for strong sunlight with dark filter

F-LENS BEETLE

Photochromic lens

F-LENS PTC

Photochromic and mirror lens

Ultra

VZUM A-LENS ULTRA

10% smaller than A-LENS, with rubber button

Lei 

NEW 

VZUM A-LENS LEI

Lenses for women and people with small faces

F-LENS BEETLE LEI

Photochromic lenses for women and people with small faces
Incidentally, early lenses from four years ago sometimes fogged up at low speeds, but the current lenses have ventilation to prevent fogging and the entire lens is slimmer, making it less likely to fog up.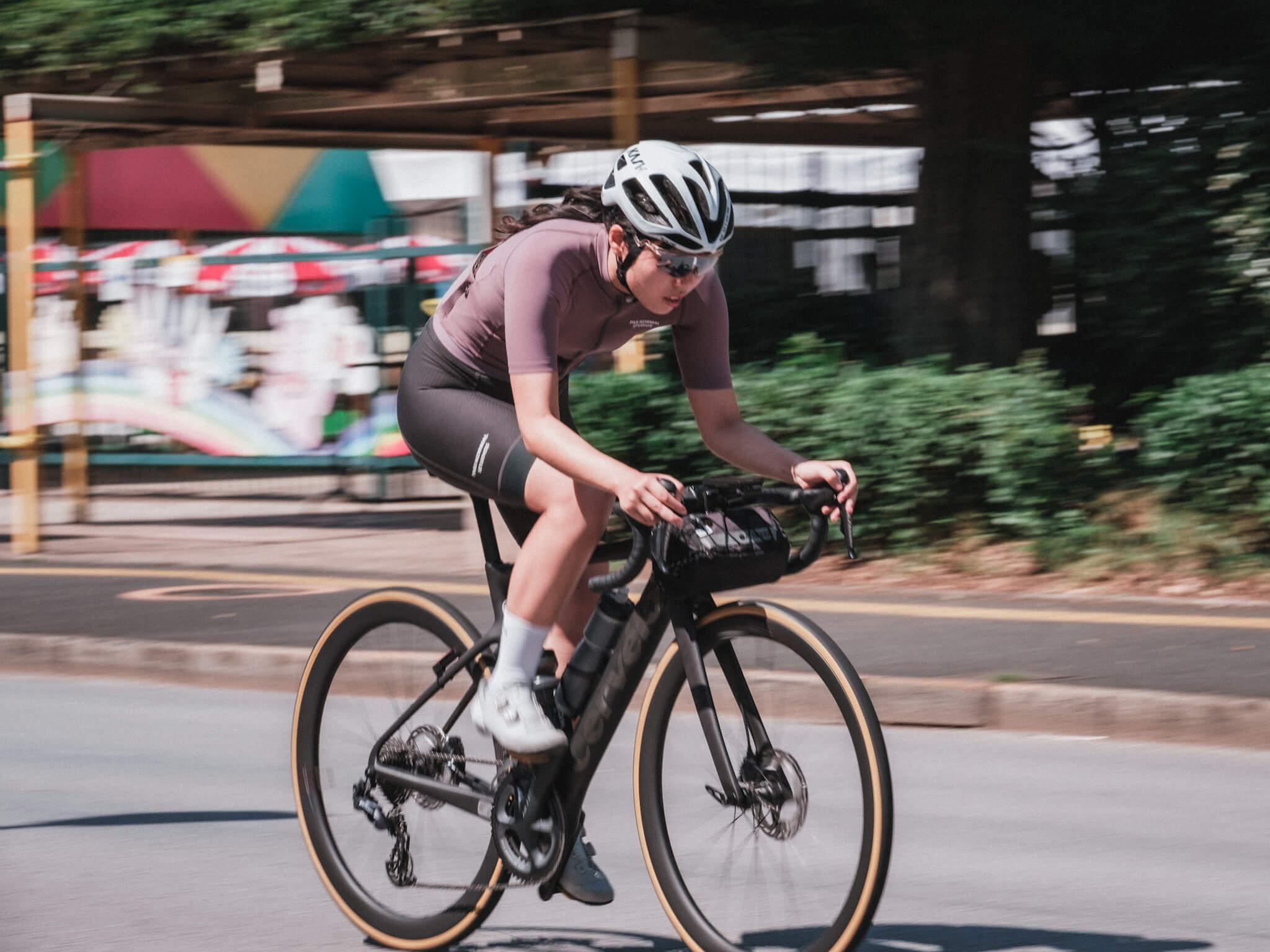 Delta lenses continue to improve
Color matching is fun.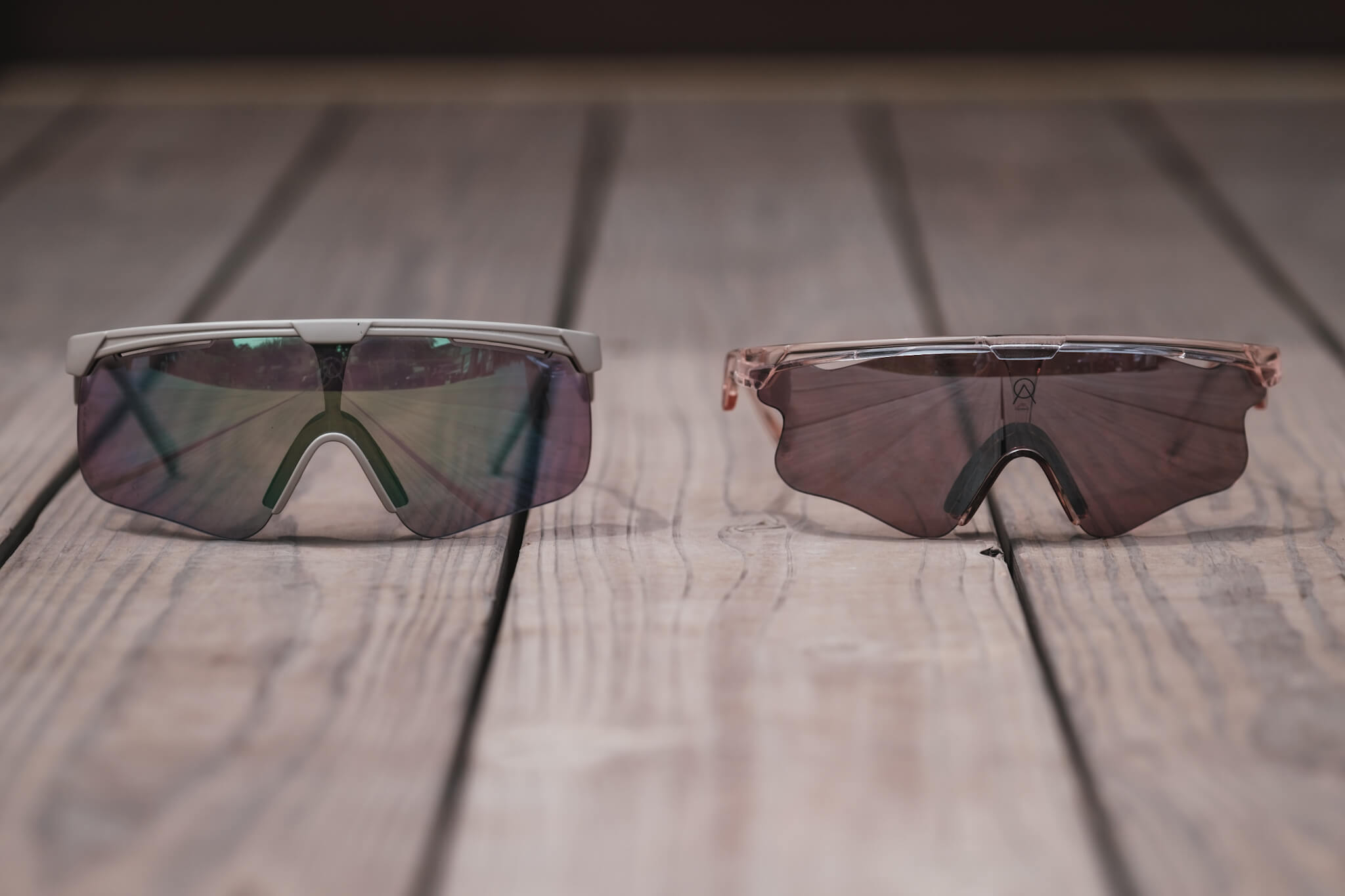 Flexible lens and frame combinations
Delta frames and lenses can be purchased separately. There are more than 10 frame colors and more than 15 lens colors, including mirror lenses and photochromic lenses. Even if the lens shapes are different, they are all interchangeable, so you can freely combine them according to your style.
After purchasing my first model, I have added lenses and frames, changing the combination to suit my riding and styling.
2. In love with the new Delta Lei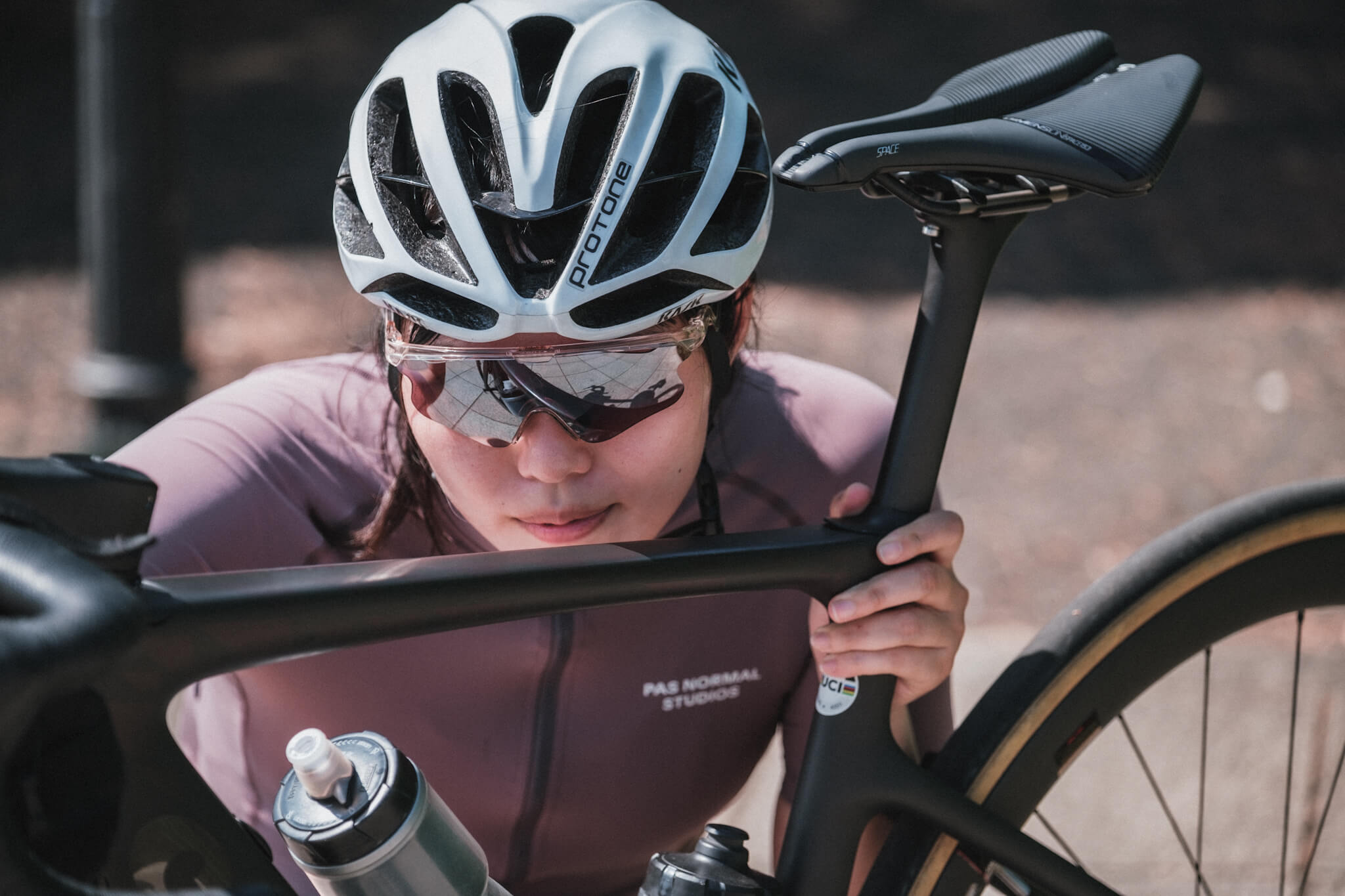 The new Delta Lei lens was introduced in 2021. The shape is squeezed tighter than the original lens to fit women and cyclists with smaller faces.
Retro clear frame is too cute.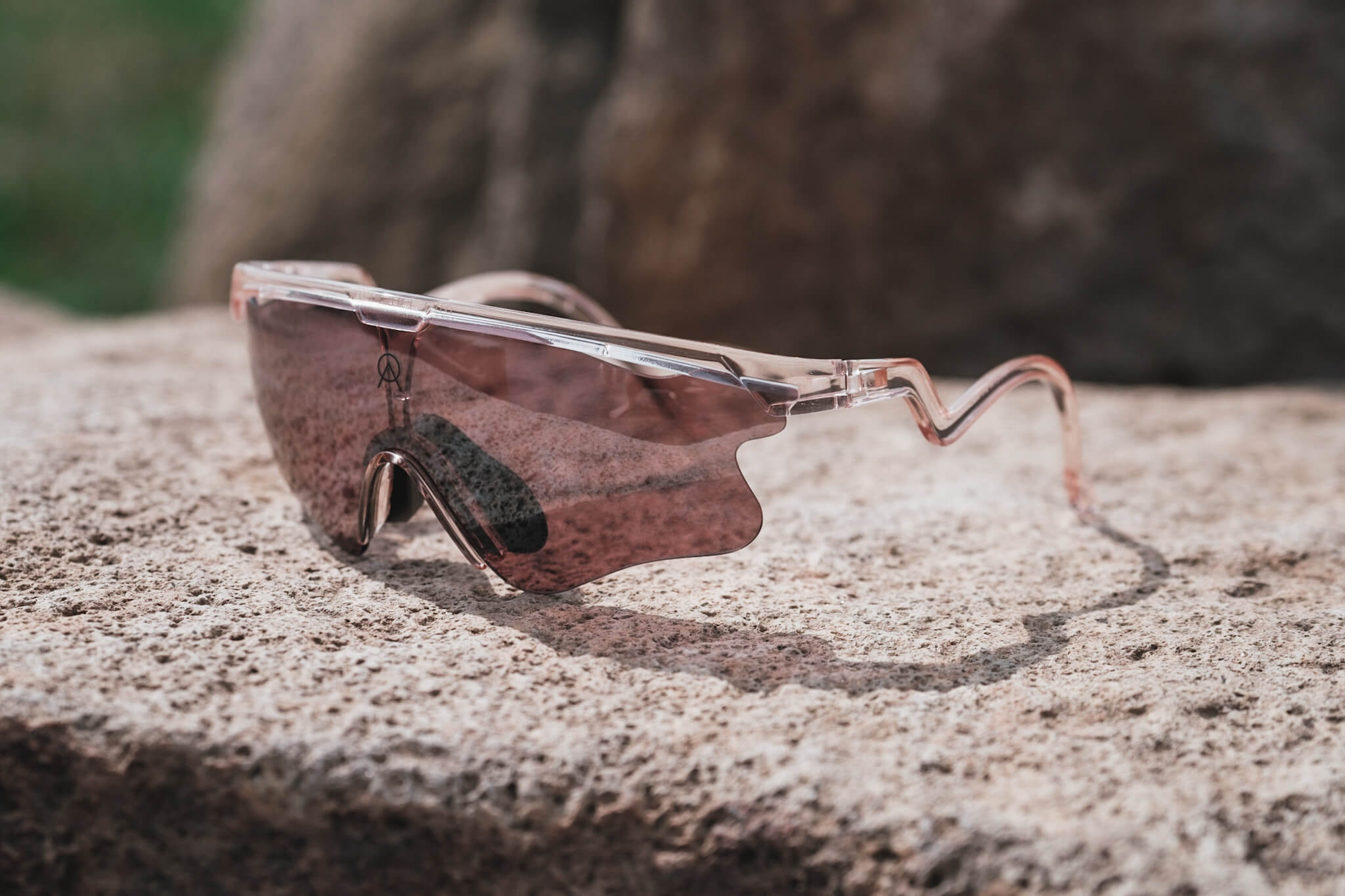 As soon as it was released, I thought it was too cute! I thought, "This is too cute!"
I am of the generation that was thrilled to see the Game Boy, Tamagotchi, etc. come in clear casing, so I have a weakness for clear frames.
I like the way they accentuate the eyes, unlike the all-around usability of white frames.
Compact lenses with cinematic vision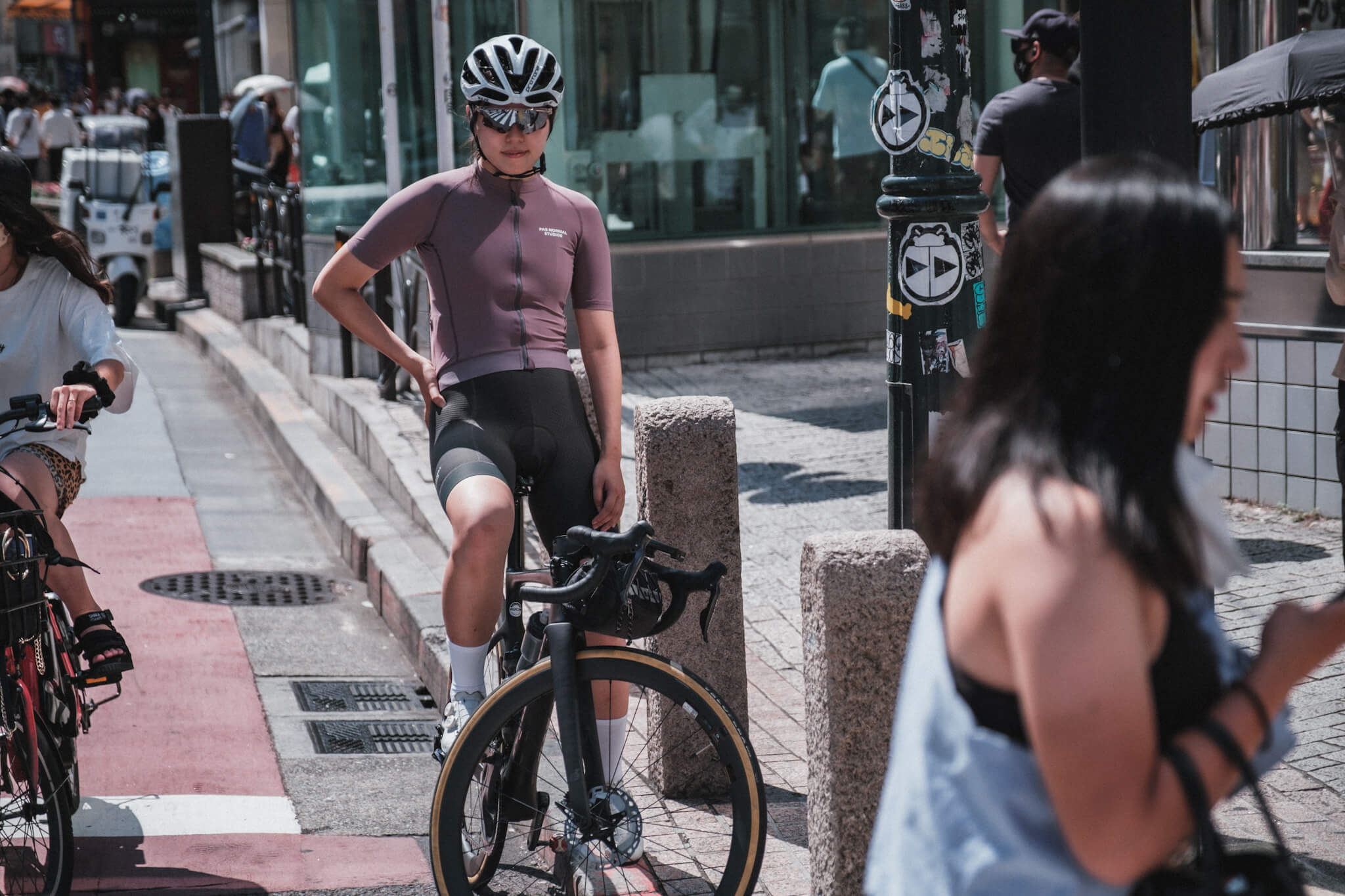 Lei lenses have a totally different feel than the original lenses.
If you are used to the original, it feels a bit small, but the fit is still good.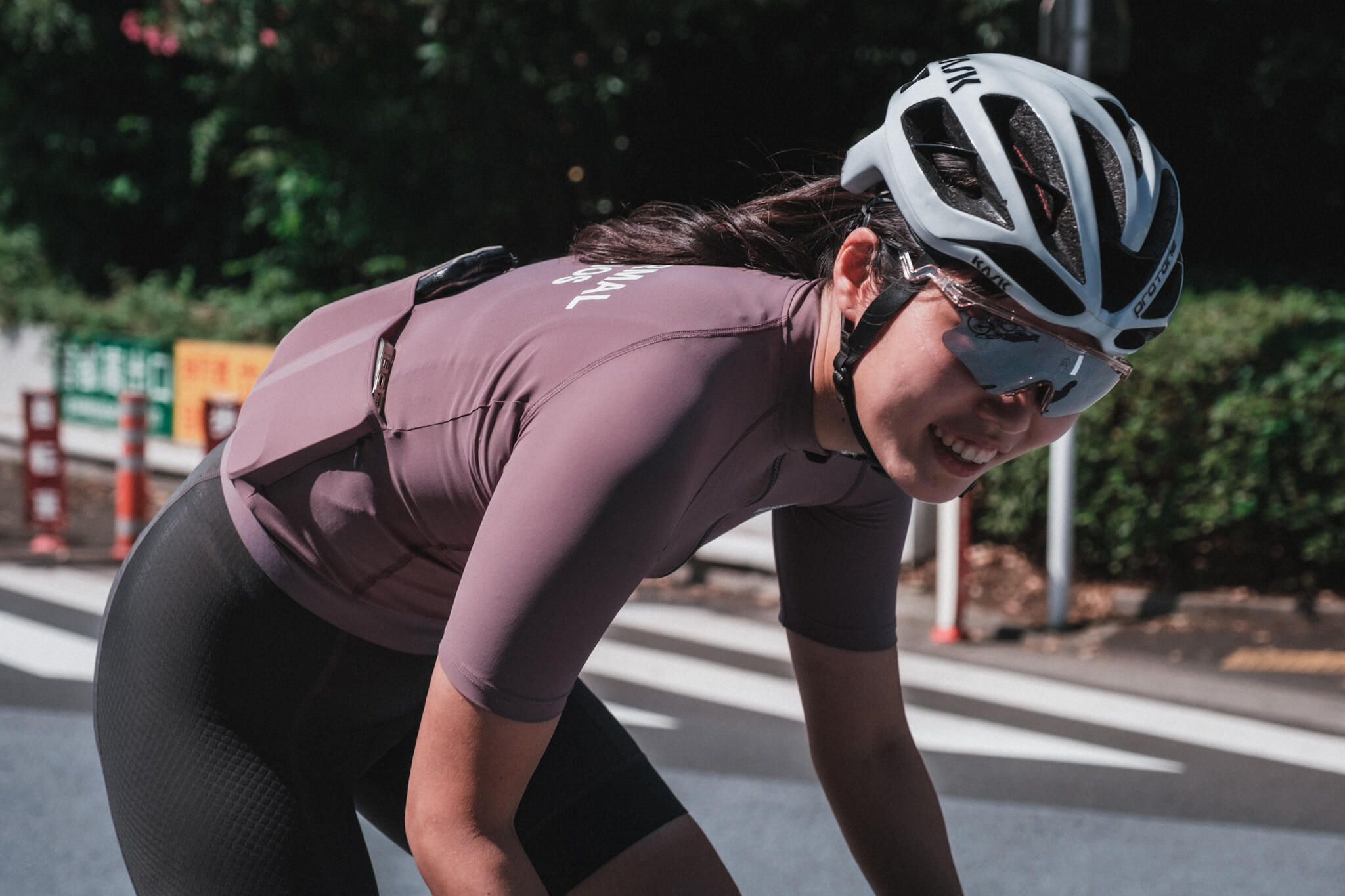 The visibility is a little narrower than the original, but not so much that it affects driving. Rather, the narrower width allows air to escape, making it more resistant to fogging.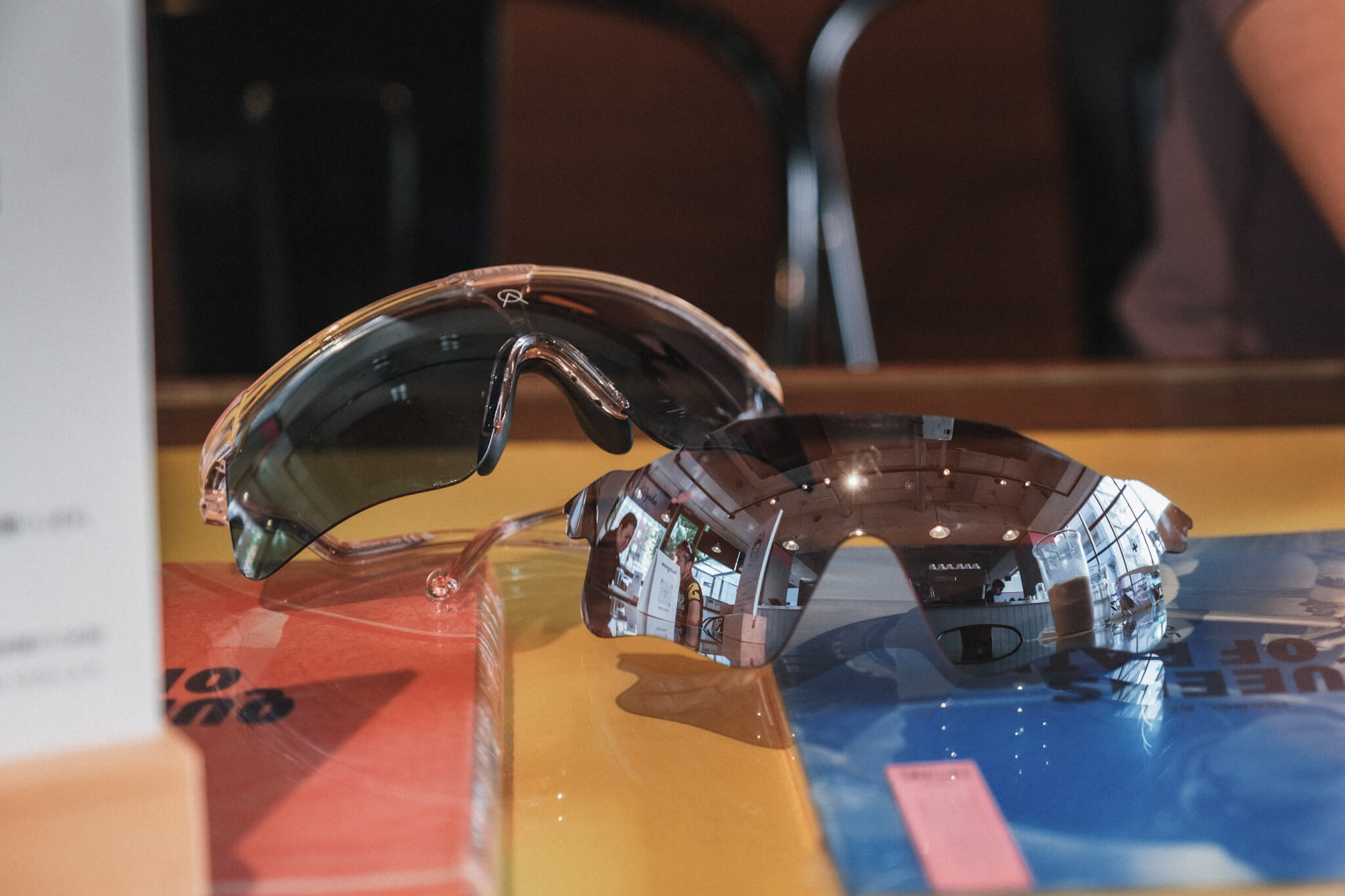 The weight is 28.3g, 2.4g lighter than when wearing the original lens. It is very light, so you can wear it all day long.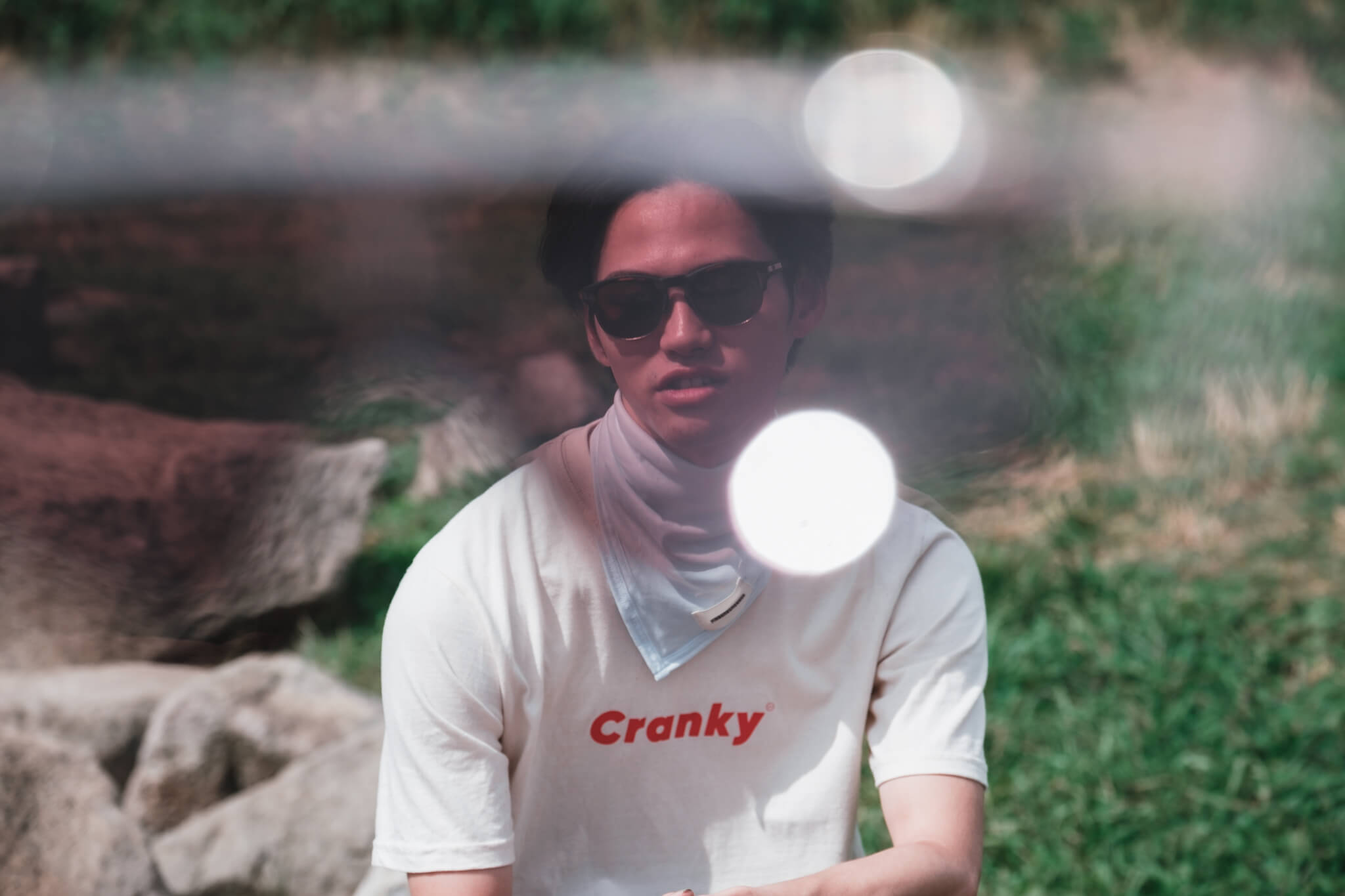 All views are cinematic…!
VZUM™ lenses increase road surface contrast for better situational awareness.
The color I chose, "MR-ALU", a silver-toned mirrored lens, gives a somewhat film-like color when worn, which is another favorite point.
3. What Delta style would you choose?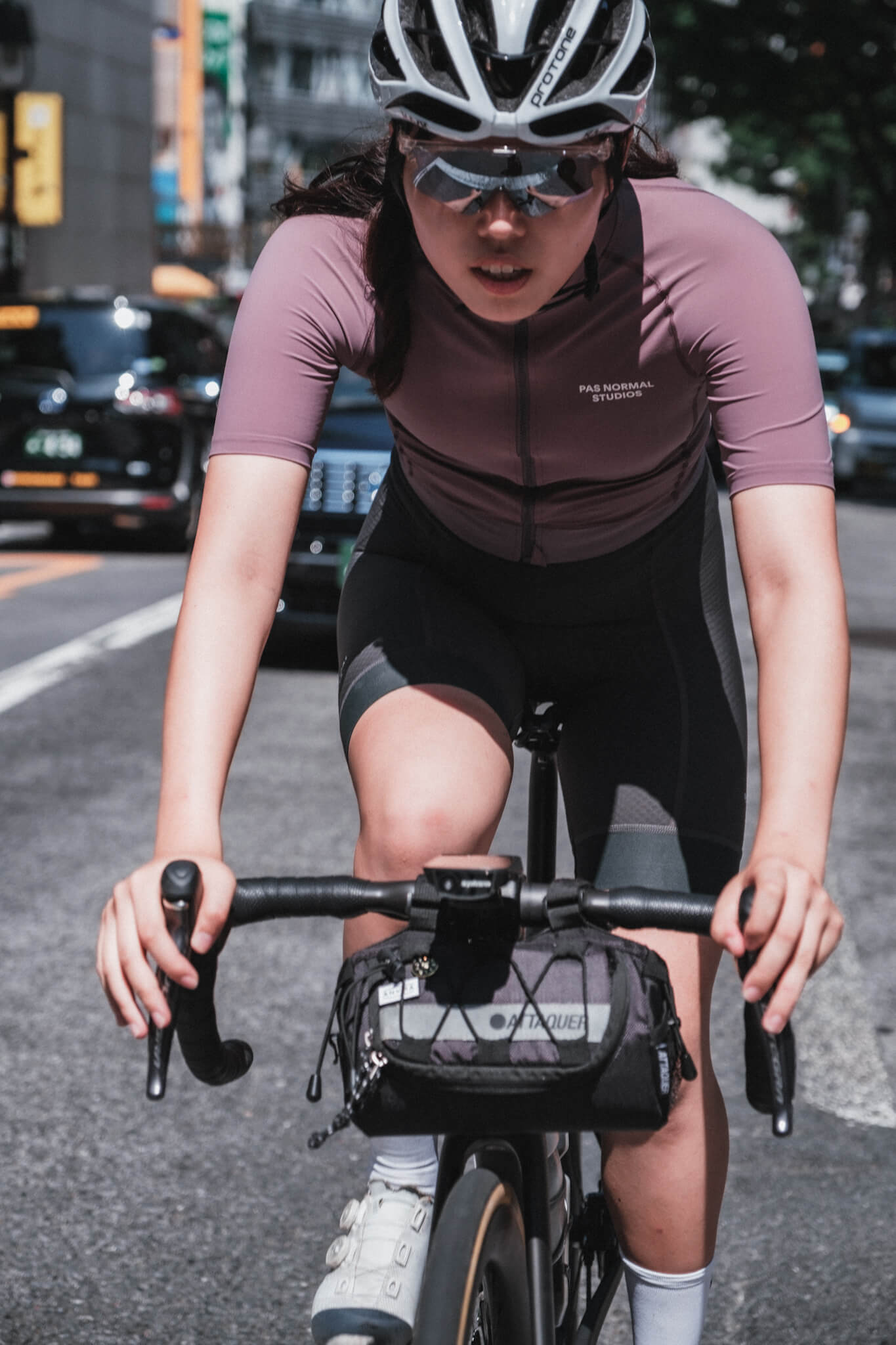 Clear frames and mirrored lenses accentuate the eyes.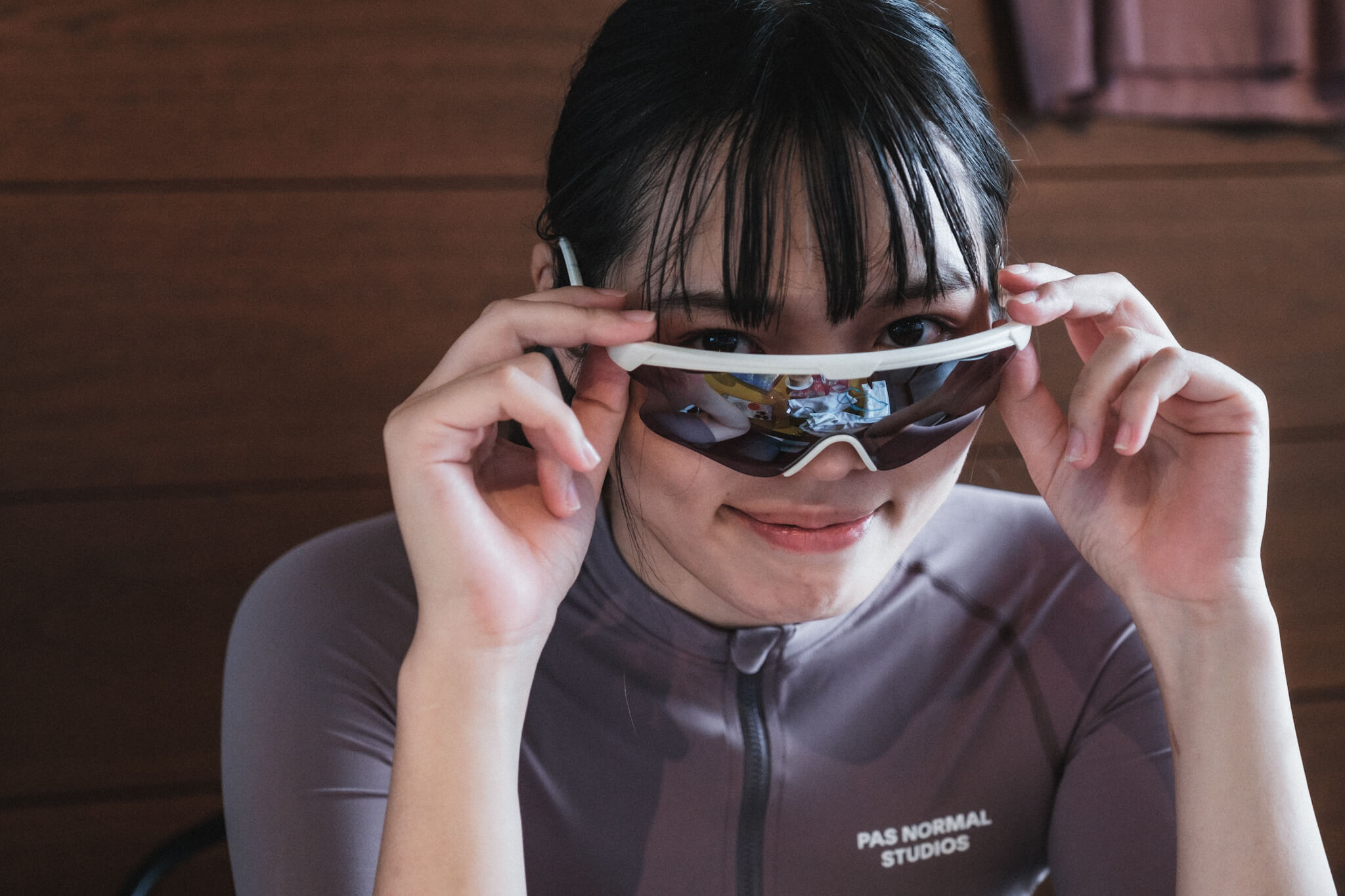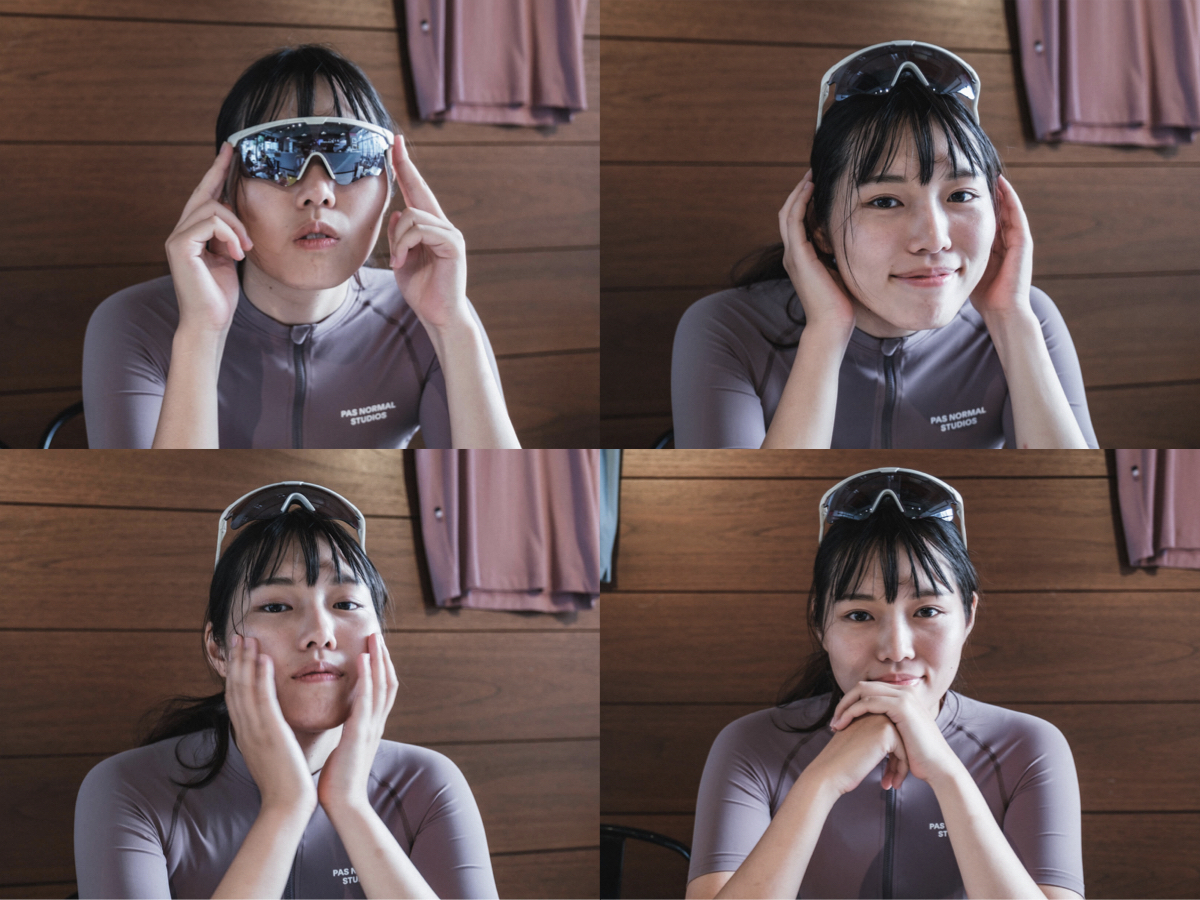 White frames go with all kinds of coordinates.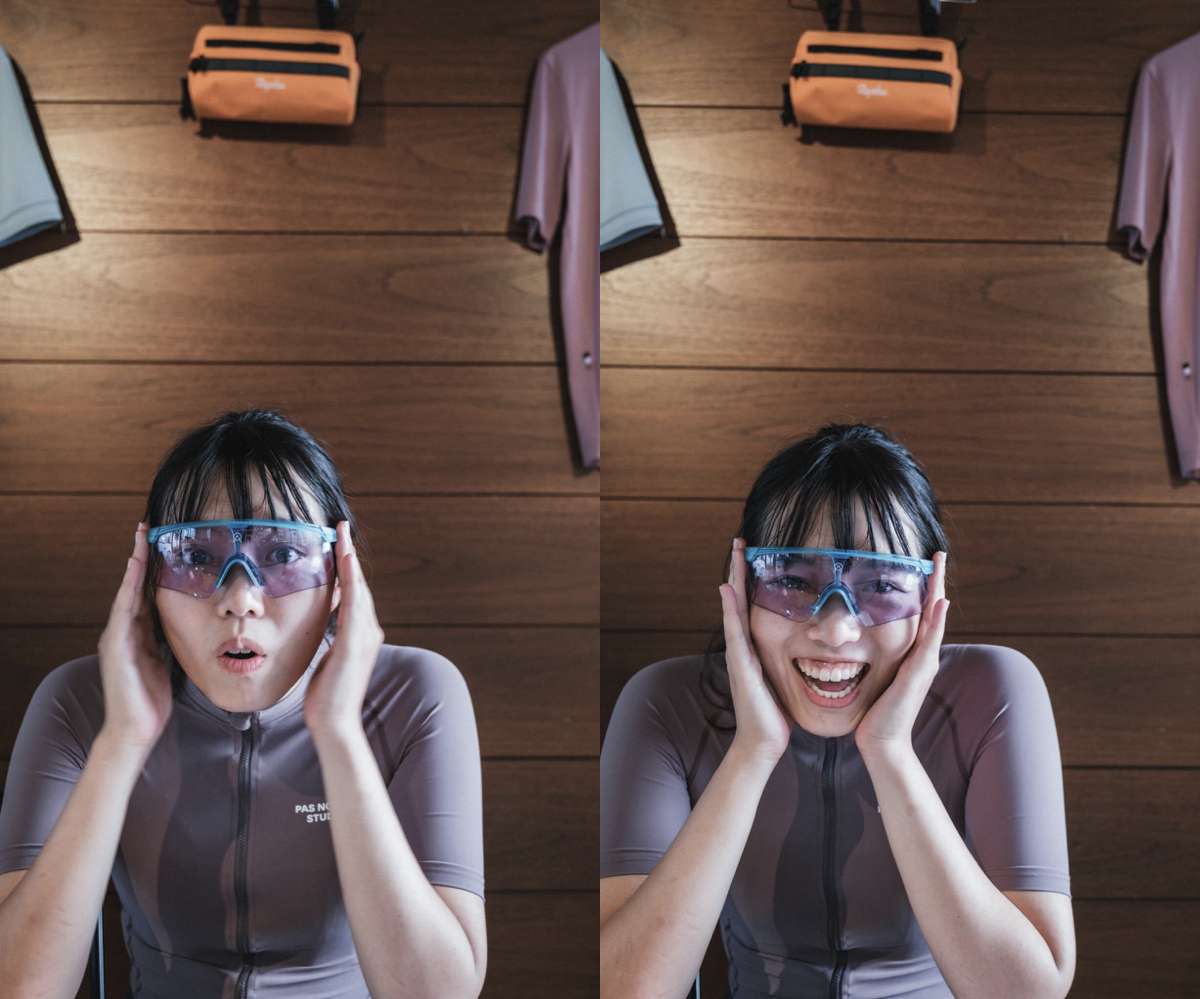 How about light blue frames and purple clear lenses?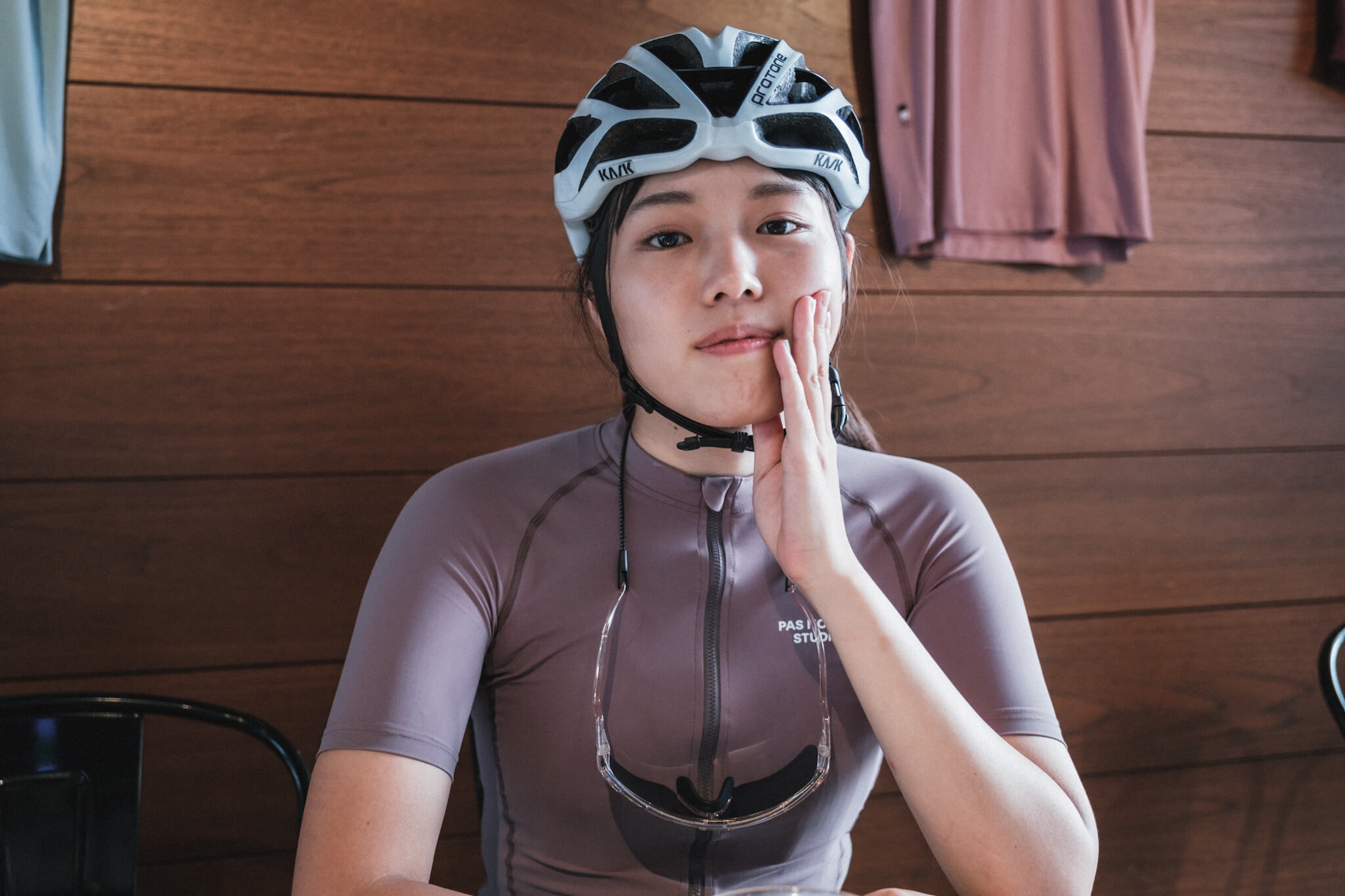 Can be hung from the neck.
It's been four years since I first picked up a Delta, attracted by its retro-modern beauty.
I love the way Delta keeps on updating its shape while keeping up with the changing trends in bicycle style over the past four years.
Delta can be worn in a variety of ways, depending on the combination of lenses and frames, and I hope that you will enjoy combining lenses and frames just as much as you enjoy combining the top and bottom of your clothing!