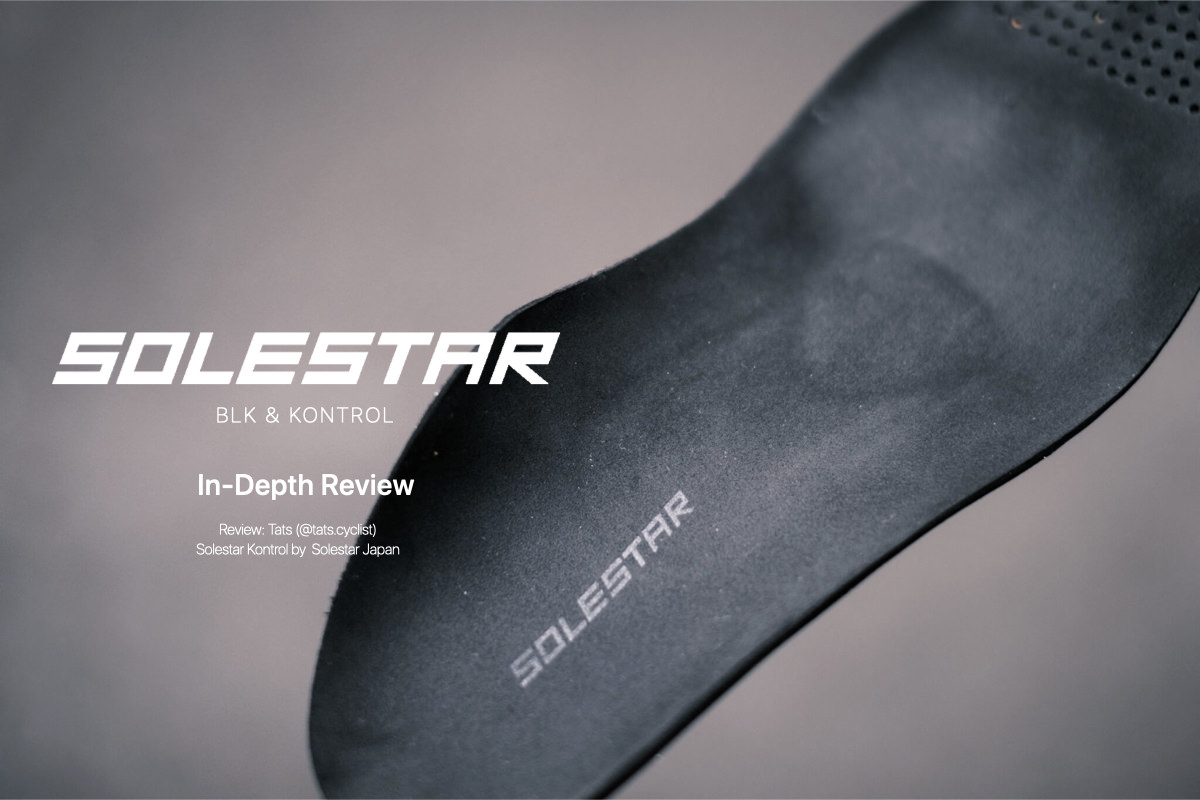 When you think about changing insoles, it is when a cyclist is facing some issues with his or her feet. Shoes don't fit well, knees hurt, power loss is felt.
I started using Solestar BLK insoles 5 years ago, and at the time, my goal was to improve the efficiency of power transmission. However, now that I have become accustomed to the Solestar after 5 years, when I have the opportunity to use regular insoles, I find that the fit as well as the power transmission is not enough at all.
We can see that Solestar is a world apart from existing insoles just by using it once, but what separates Solestar from the rest? I will review Solestar BLK and Solestar KONTROL, comparing the two different types of hardness, and including the perspective of long-term use.
text/Tats(@tats_lovecyclist)
*The Solestar BLK in this review is personal property, and the Solestar KONTROL was provided by Solestar Japan.
1. Design Philosophy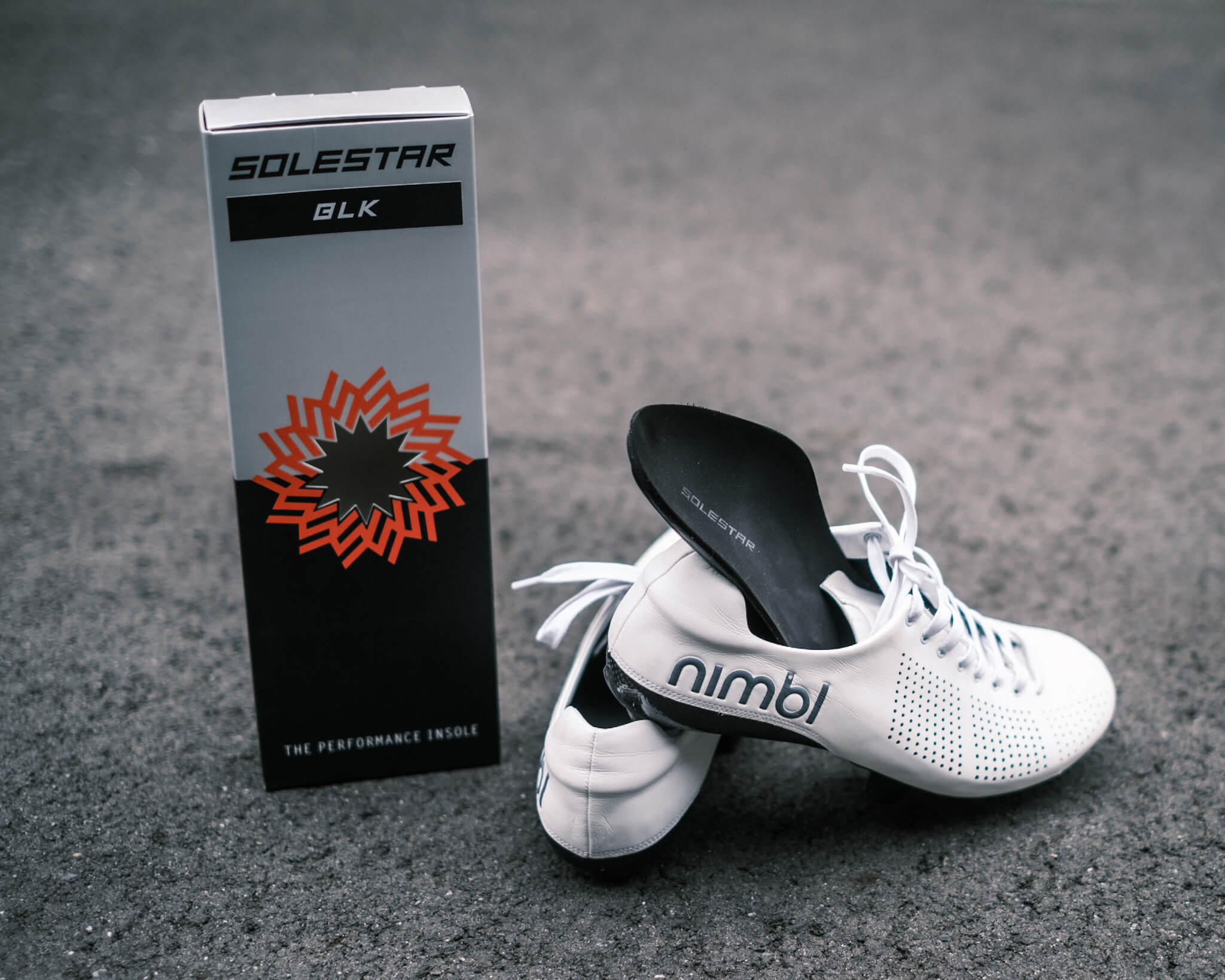 Solestar is a German-made insole developed specifically for cycling.
The aim of this insole, which has become a standard for top-class racers such as Greipel and van Aert, is to hold the foot in the most stable position.
The foot is composed of many bones and joints to flexibly respond to various movements such as walking, running, and jumping. But when it comes to cycling, the only range of motion required is the bending and stretching of the ankle. Conversely, the flexibility that the foot possesses can work to its disadvantage, such as loss of power and numbness in the toes.
Therefore, Solestar's design philosophy is concentrated on simply stabilizing the foot.
There is only one shape of insole that is best suited for this purpose for any person's foot. Solestar insoles are made with the idea that customization by heat molding is not necessary (heat molding can customize even individual bad habits).
Line-up
| | | |
| --- | --- | --- |
|   | BLK | KONTROL |
| Material | carbon | fiberglass |
| Weight | 56g | 53g |
| Stability | ★★★★★ | ★★★★☆ |
| Walkability | ★★☆☆☆ | ★★★☆☆ |
| Price | $139.00 | $99.00 |
Solestar cycling insoles are available in two grades with different core materials.
The four elements that form Solestar
Solestar has a rather peculiar feel for an insole, which consists of the following four elements
1) Very hard insole core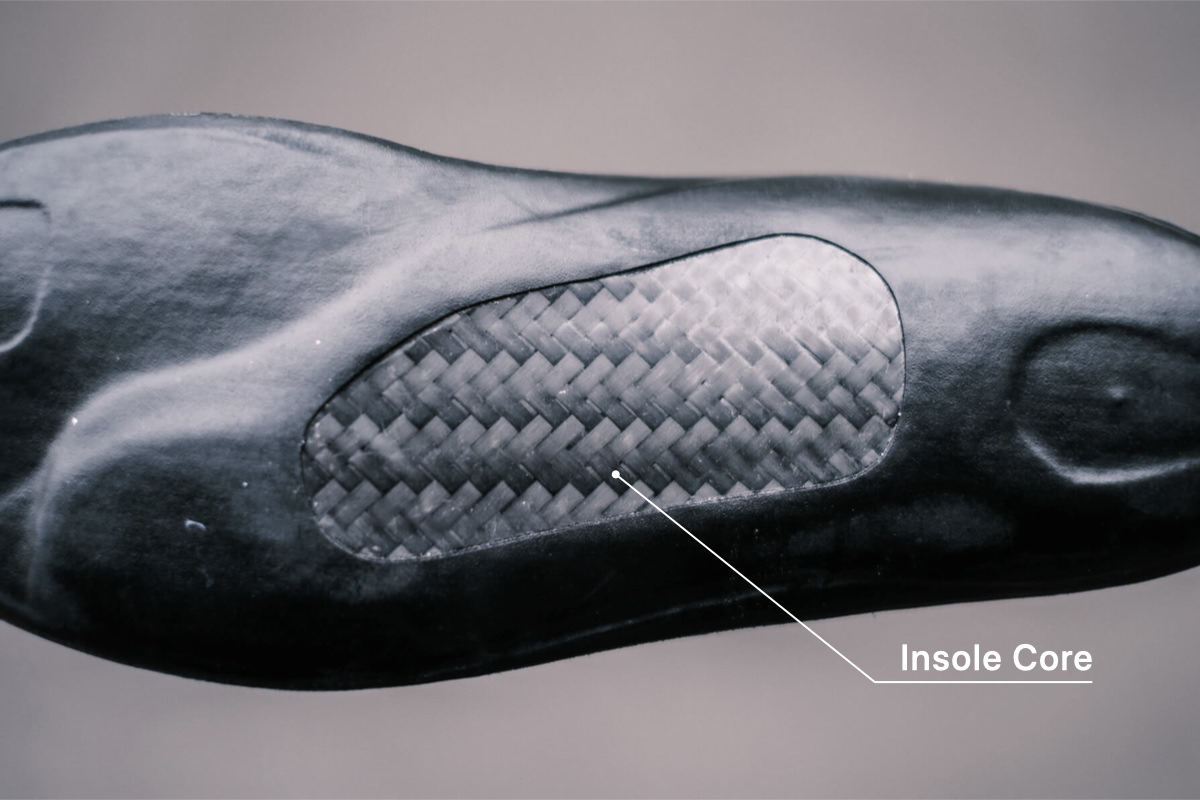 The lightweight, stiff core (stiffness varies by model) is designed to prevent bending when stepping on it.
2) Strong soil support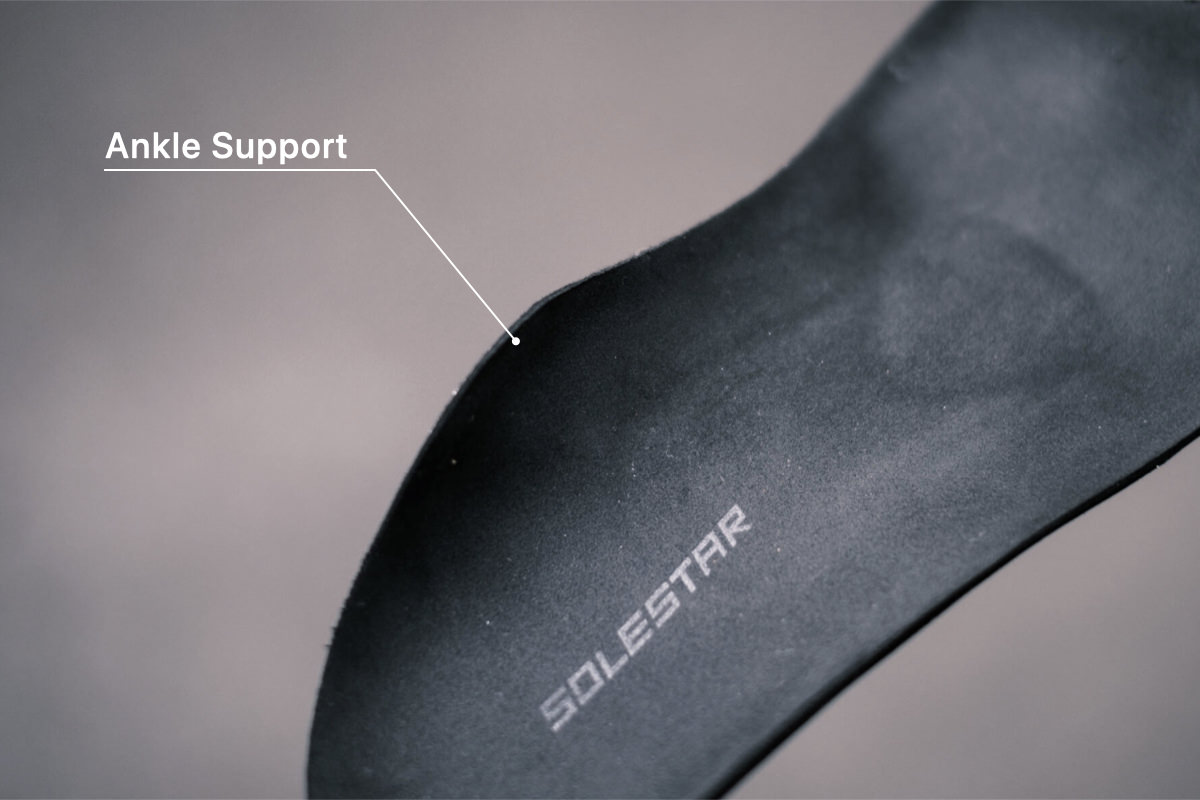 The arch is raised quite high. This is to prevent ankle adduction and to allow the foot to step straight down when stepping.
3) Forefoot support and grip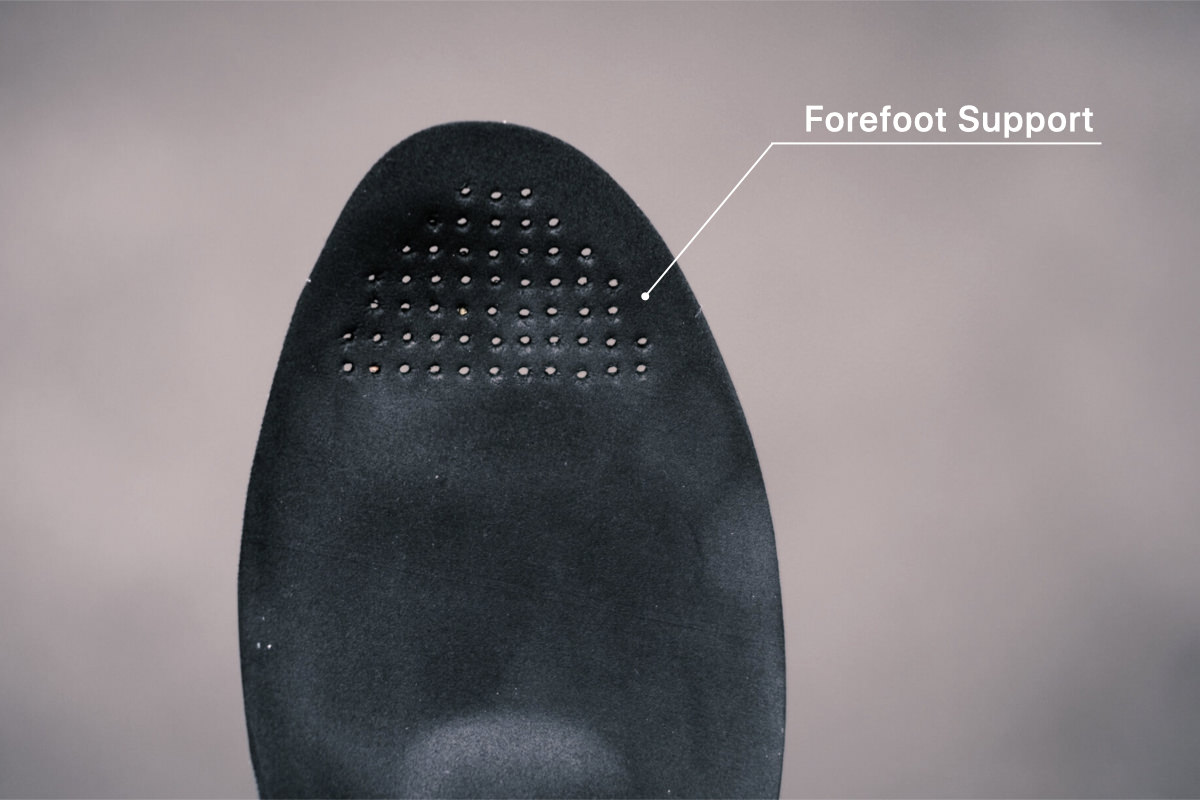 The outside of the forefoot is also slightly elevated to prevent slipping and keep the foot in the correct position.
The surface of the insole is also made of a grippy material.
4) Around the ball of the thumb that creates a direct feeling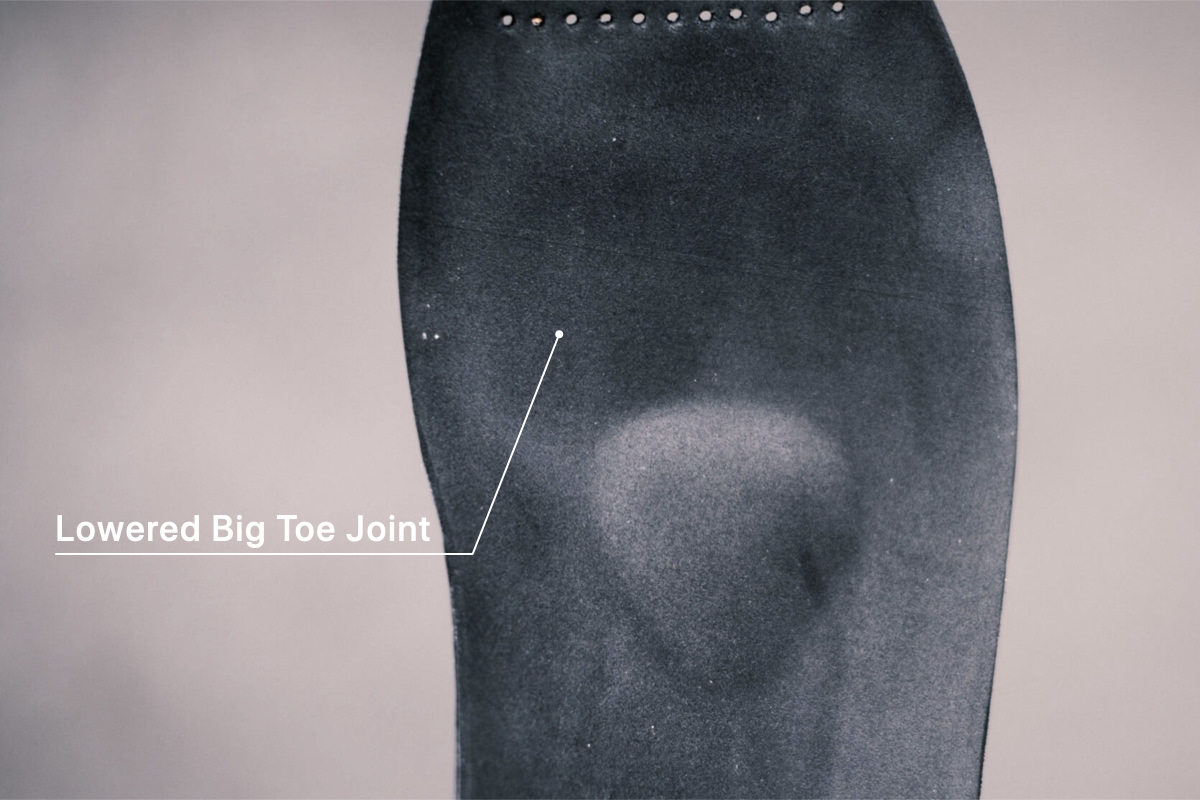 By making the area around the ball of the thumb, where power is transmitted most, thinner, the distance from the pedal is increased to optimize power transmission.
*
The following is a more detailed look at how these factors actually affect pedaling.
2. Advantages
The only difference between BLK and KONTROL is the sole material. Other parts are exactly the same, so let's start with the common advantages except for the hardness of the sole.
Fingertip grip works.
The grip on the insole surface is super strong.
Although not mentioned in many reviews, this is the biggest reason why I cannot let go of my Solestar.
When I apply torque, my toes are naturally strained, but thanks to the grip, I can hold on with my fingers. With a normal insole, our fingers slip and we cannot take advantage of the power of our fingertips.
It may be a small sensory difference, but the presence or absence of grips makes a big difference in how comfortable pedaling feels.
Can step straight down.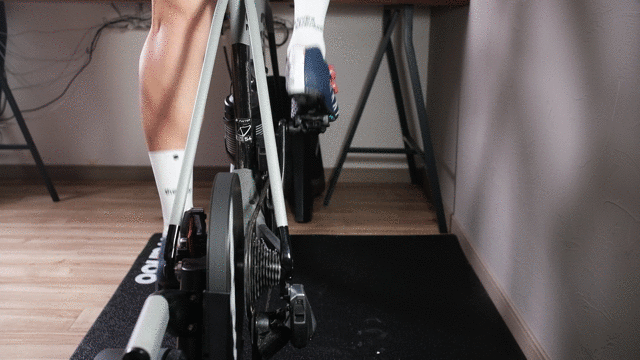 Solestar forces your feet into a neutral position. It is the same position for any cyclist who tries them on, the position where the foot is straight.
You can feel the vertical motion of your pedaling straighten out, because the support of your feet and forefoot prevents your feet from falling inward or outward, as is the case with most insoles.
*An average power output increase of 6.9% in a scientific validation conducted in Germany.
It is also said to be effective for knee pain because the knee does not shake during the pedaling motion.
Optimizes shoe fit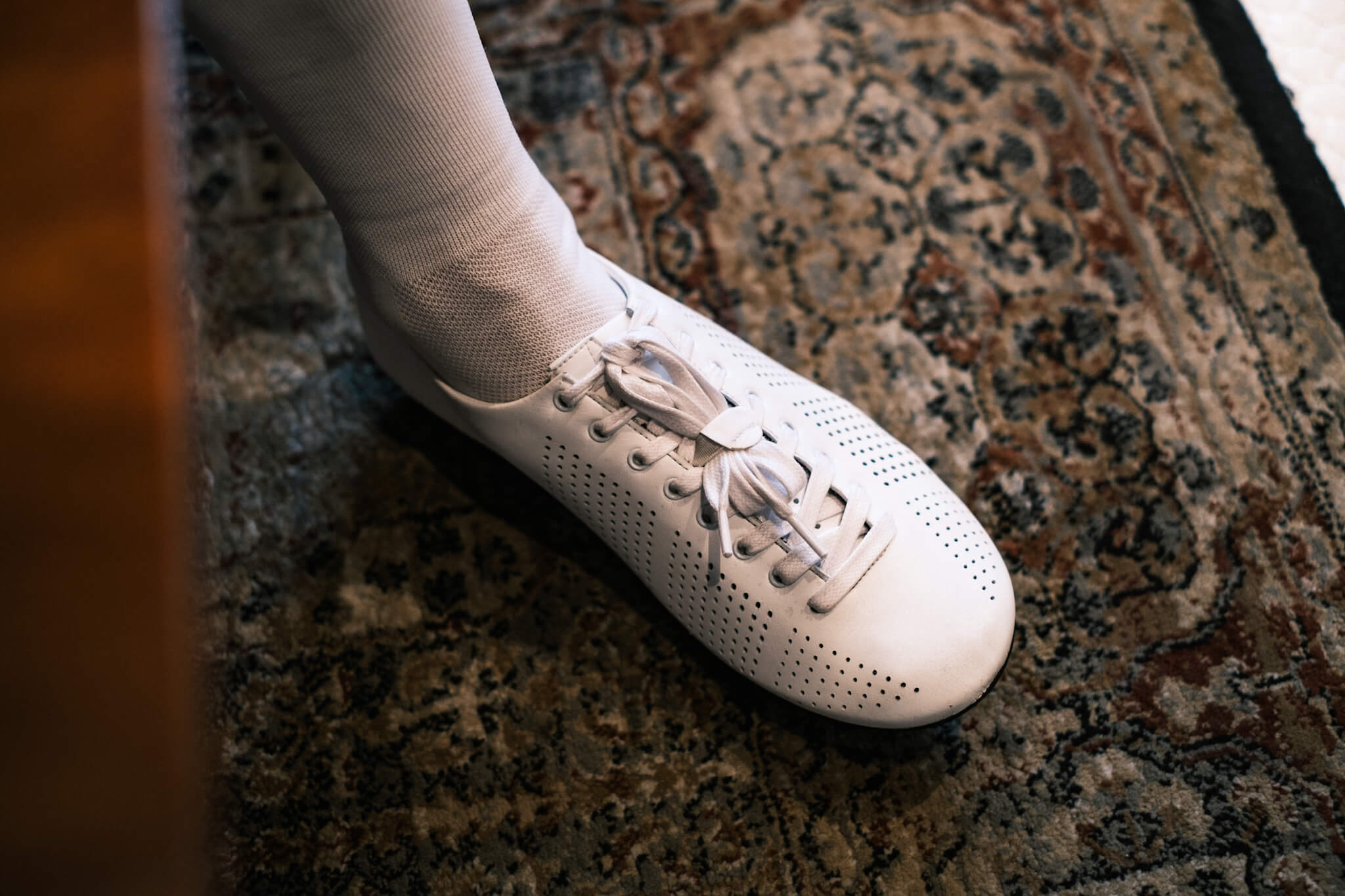 If the fit of the shoe does not fit even slightly, the closure may be dealt with by tightening the closure tighter. This can cause pressure on part of the foot.
In contrast, the Solestar fixes the position in the shoe, so the closure can be tightened at the right place.
Most of the shoes that I have found to not fit my feet in the past have been solved with Solestar, and I feel that it is an insole that provides the optimal fit that the shoe is designed to provide.
Dispersed pressure to reduce fatigue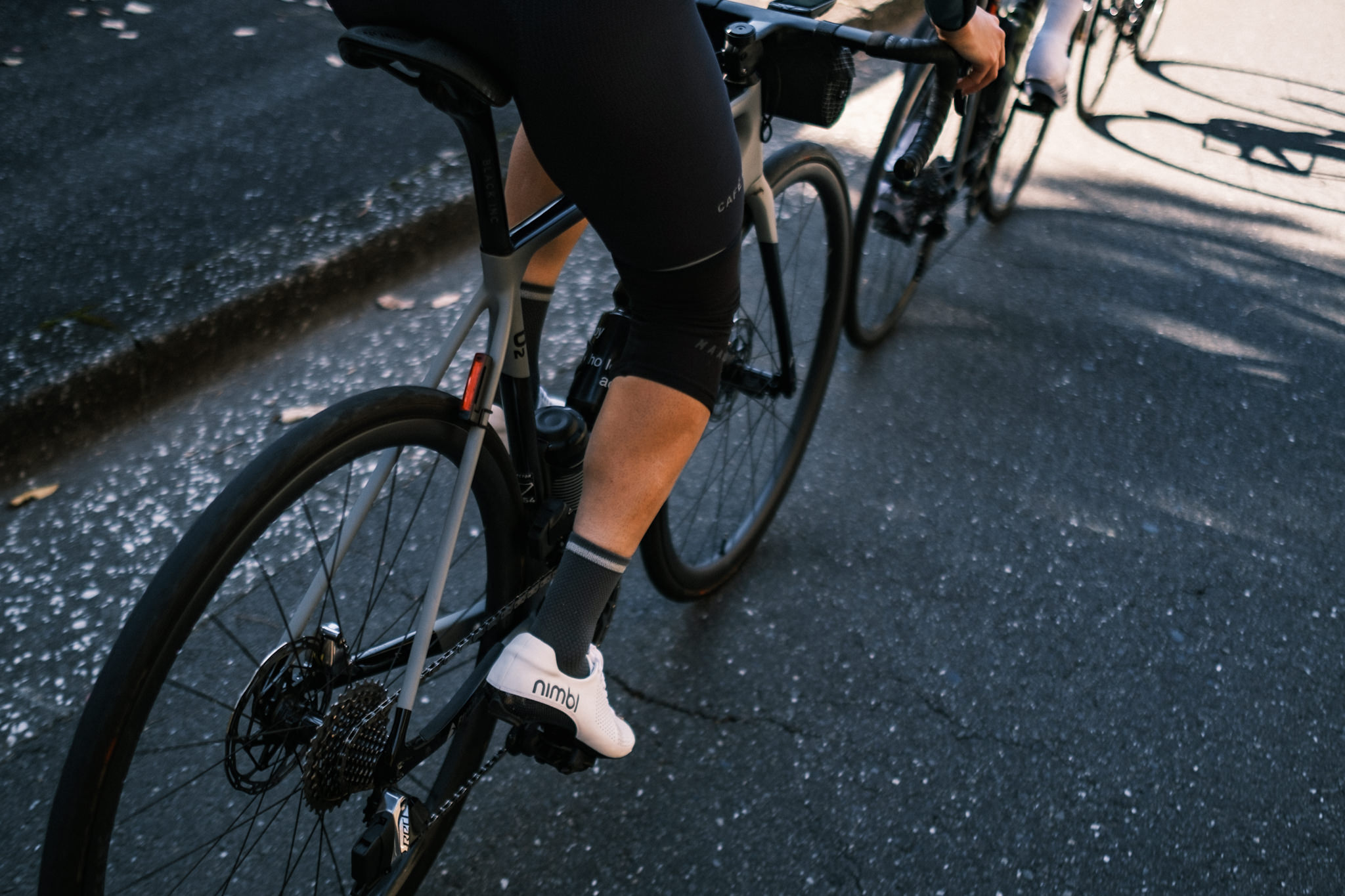 Many first impressions of Solestar are that it is stiffer and more tiring than ever.
However, after using Solestar for a while, you will realize that the fatigue is caused by "discomfort" that you have never felt before, and that you will feel less tired once the discomfort disappears after a few times of use.
This is because Solestar is not only hard, but also because the pressure on the soles is distributed throughout the foot by the thickness of the Solestar. The longer you use Solestar, the more you benefit from it.
However, as we will discuss later, the degree of fatigue resistance varies between BLK and KONTROL.
Good on cost performance
Insoles tend to wear out over time, but Solestar insoles do not deteriorate much over time thanks to their hard insole core.
Although the BLK and KONTROL insoles are expensive, they can be used for several years, making them much more cost-effective than other equipment.
3. Comparison of BLK and KONTROL
Sole stiffness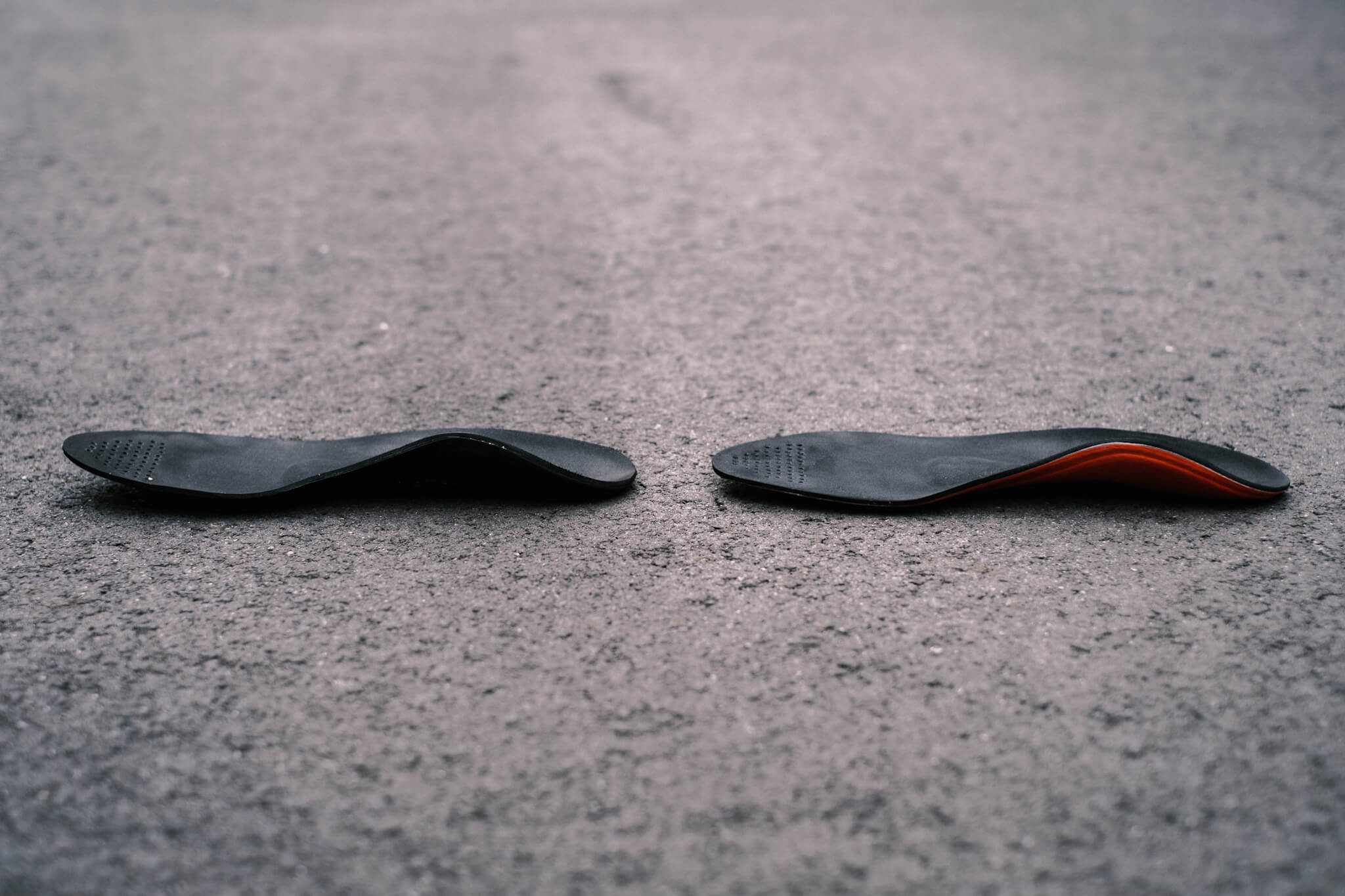 I have been using BLK all my life, so until I wore the KONTROLs that were provided to me for review, I thought that the sole difference alone would not make that much difference in impressions.
But in fact, they were completely different.
When I wore the two alternately, it was noticeable that the BLK "didn't kink at all" and the KONTROL "felt good around my feet".
When I first wore the BLK, its stiffness made my feet tired easily (I'm used to it now), but the KONTROL has a thinner stiffness to prevent that fatigue.
As a result, BLK has stability that allows constant power transmission no matter how much torque is applied, but its stiffness can easily become stressful over long periods of use; KONTROL has flexibility that creates a certain amount of flex, but power transmission when torque is applied is inferior to BLK.
Which to use?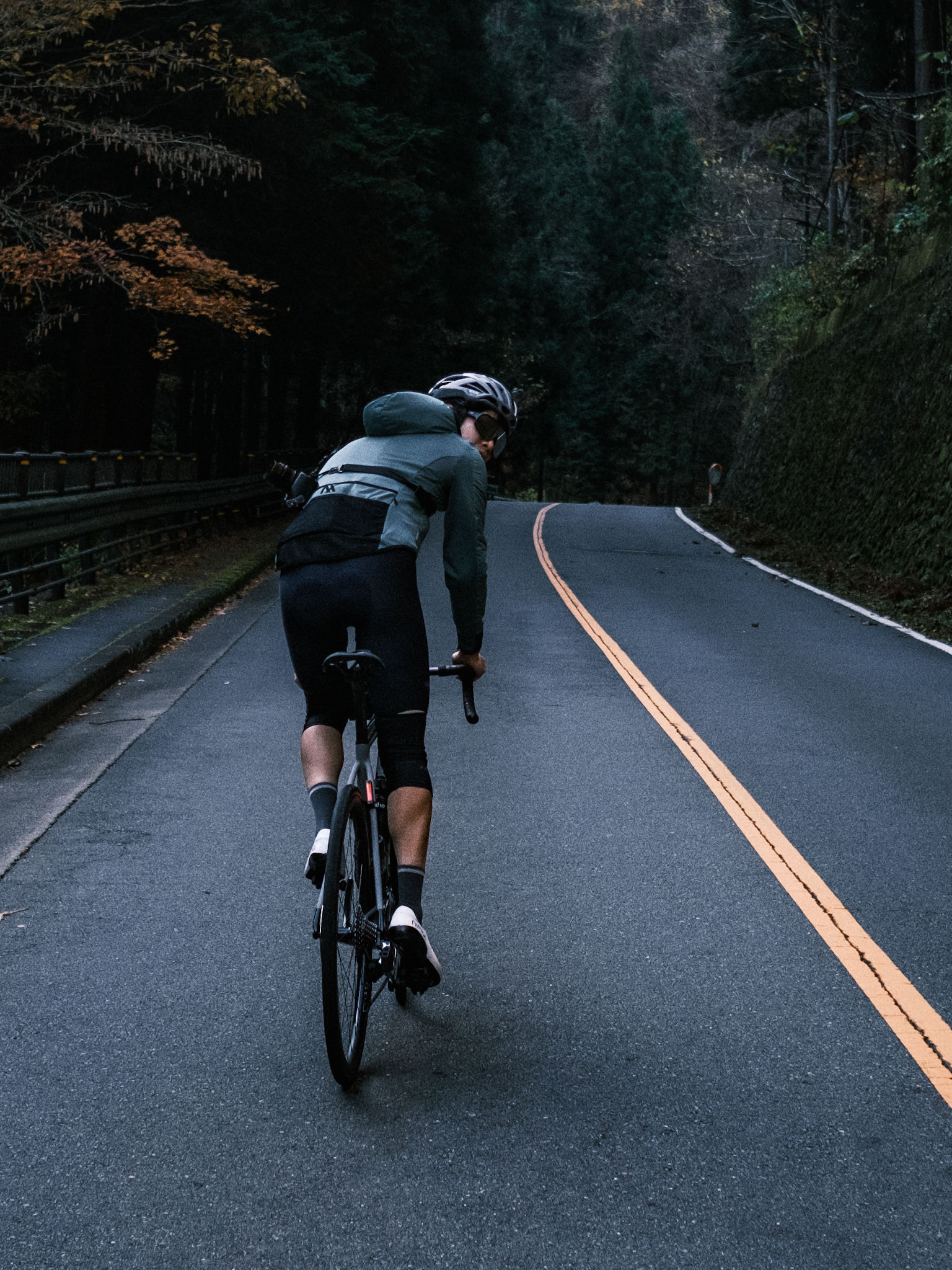 It was only after comparing the two that I realized that the KONTROL is sufficient unless you are going to sprint.
I had been satisfied with the significant improvement in pedaling and fit with the stiffer BLK, but KONTROL's good feel around my feet has made me more flexible in the way I approach road biking in the first place.
The KONTROL is better suited to my current riding style because it creates a kind of "margin" in my riding that I don't have to keep stepping on all the time.
On the other hand, I think cyclists who have weight and focus mainly on generating power will be able to bring out the characteristics of BLK.
Incidentally, there are many professional cyclists who prefer KONTROL, especially in winter (BLK is too hard and cold), and when it gets warmer, they replace it with BLK.
4. Disadvantages
Solestar is a strong corrective insole, so it is not only beneficial.
Difficult to walk
Originally, the outsole of road shoes is stiff and not suitable for walking, but when Solestar is inserted, the insole also adds stiffness, which further increases penguin walking.
You will get used to it after a few rides, but basically, you should limit your walking to cafe breaks.
Who don't fit in don't fit in.
There are a certain number of cyclists who say that Solestar makes little difference to their sensation.
Or we have heard of cases where the Solestar is conversely stressful because of the strong pressure in the arch area.
If your shoes fit perfectly to begin with, or if you have no particular pedaling problems, there may be no point in purchasing expensive insoles.
5. Size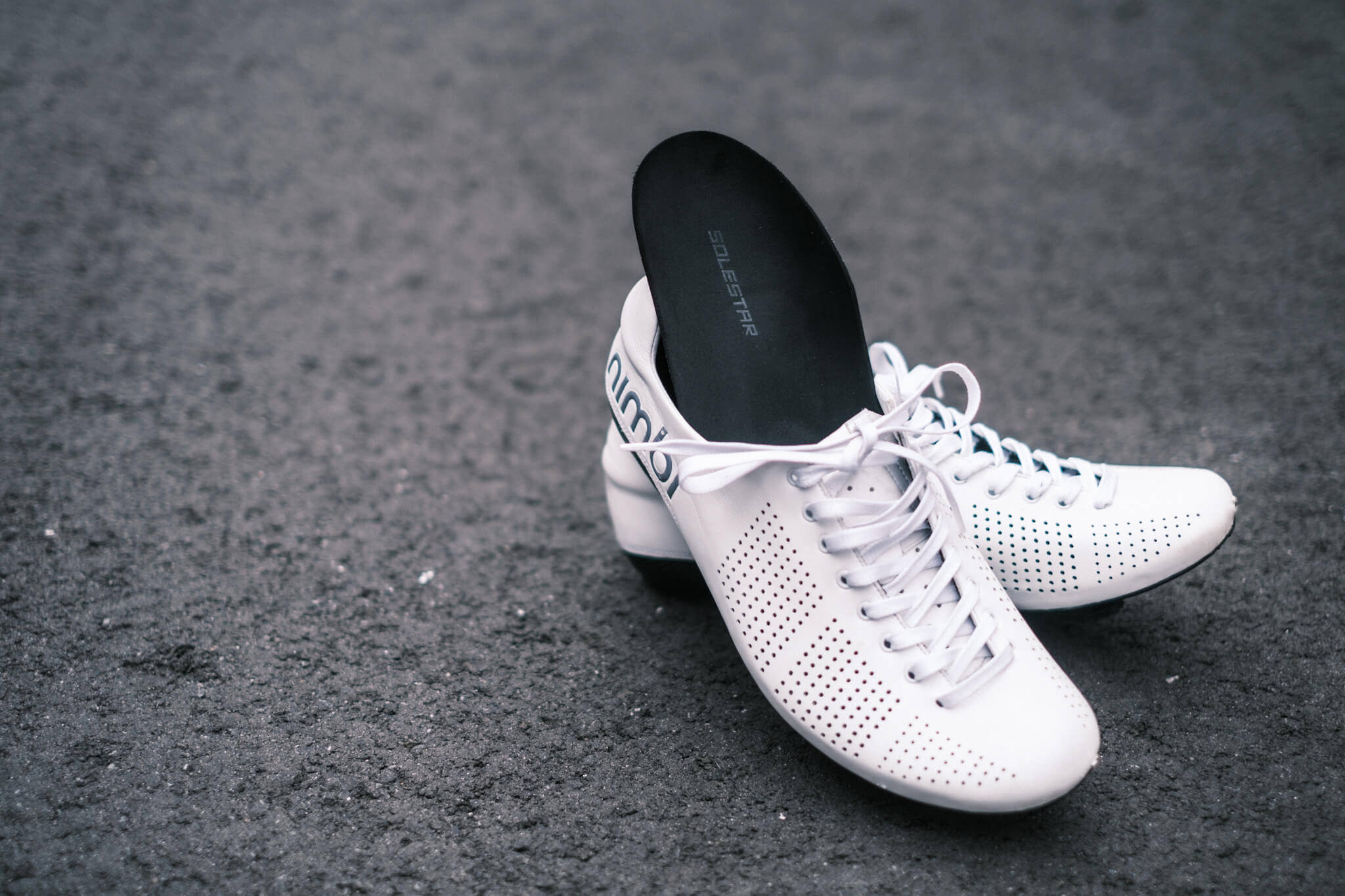 The size selection for Solestar varies from one shoe brand to another.
However, there is an official size guide, so you can choose according to this guide.
I currently wear a 42 in Nimbl and Suplest, and I use the same size in Solestar.
Size Guide for Typical Brands
| | |
| --- | --- |
| Brands | Solestar |
| Bont | Choose half/one size smaller than your shoe size |
| Bontrager | Choose identical to your shoe size |
| DMT | Choose identical to your shoe size |
| Fizik | Choose one size bigger than your shoe size |
| Giro | Choose identical to your shoe size |
| Lake | Choose identical to your shoe size |
| Mavic | Choose identical to your shoe size |
| Nimbl | Choose identical to your shoe size |
| Northwave | Choose one size bigger than your shoe size |
| Rapha | Choose one size bigger than your shoe size |
| Shimano | Choose one size bigger than your shoe size |
| SIDI | Choose half/one size smaller than your shoe size |
| Specialized | Choose one size bigger than your shoe size |
| Suplest | Choose identical to your shoe size |
6. Equipment I won't change in the future.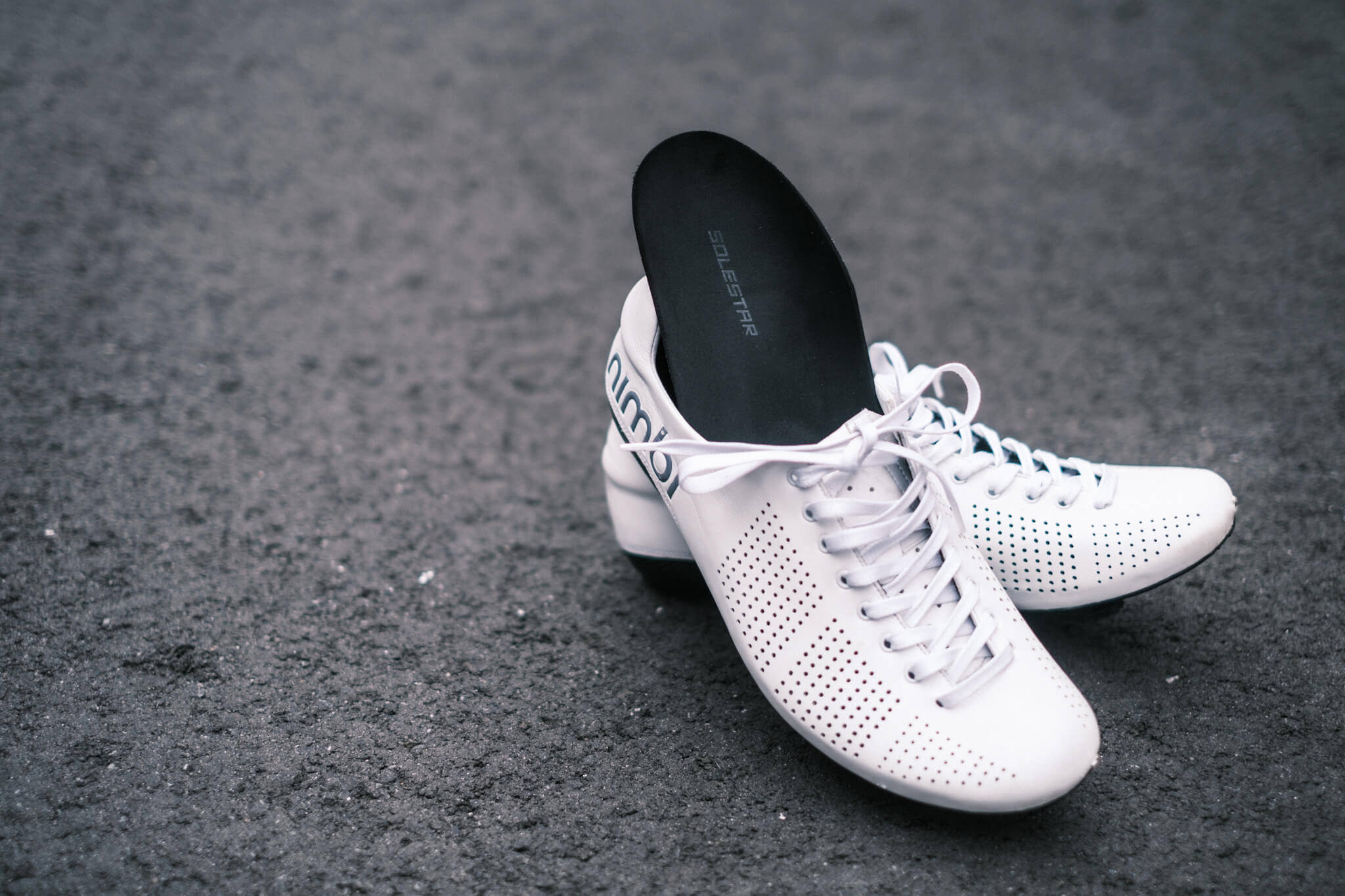 Equipment that is in direct contact with the body is delicate, and there are only a few that will fit everyone. But once you find the right fit, you will want to use it forever as long as you continue to ride your bike.
For me, that includes KASK helmet, Specialized Power saddle, and Solestar insoles.
Normally, one would think that spending over $100 for an insole is ridiculous, but the Solestar is worth the experience, and considering that my first Solestar BLK is still in use after 5 years, it is a very cost effective piece of equipment.
So I'm going to keep it as one of the pieces of equipment that I'll never change in the future, and I'm going to have it supporting my rides forever in the unseen part of my feet.
Who is it suited for?
– Want to improve the fit of shoes.
– Have knee pain
– Want to increase the power output
– Want to improve pedaling
Highs
– Stable pedaling
– Can be used with any shoes.
– Excellent grip on the soles.
– Pressure is distributed over the entire sole, so you don't get tired.
– Longer lasting
Lows
Author
Tats Shimizu(@tats_lovecyclist)


Editor in Chief. Having been riding sports bikes for 10 years. He likes to unravel the trends in the sport bike industry, especially road bikes, from a marketing perspective. At the same time, he has extensive friendships with cycling apparel brands from around the world and proposes various styles through the media. His main bikes are Factor O2 (road) and LS (gravel).