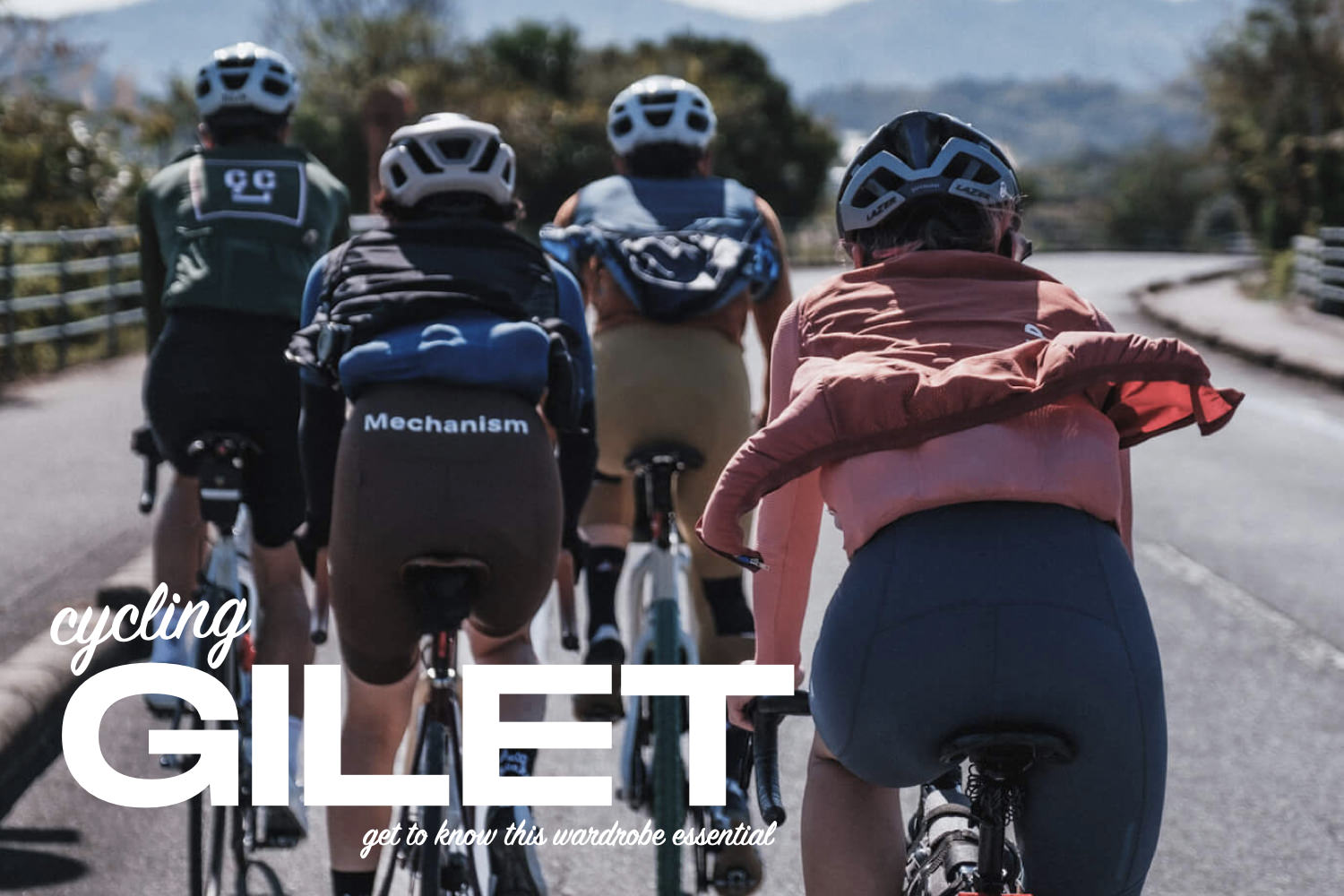 A cycling gilet is a sleeveless jacket, often made of thin, windproof material.
The purchase of a gilet tends to be an afterthought when it comes to arranging cycling clothing, but a gilet can make a big difference in your adaptability to the changing seasons.
However, there are some who are a little unsure of how to use them, or wonder whether such a thin material will really work.
Therefore, we will introduce the basic usage of gilets and how to coordinate them.
text / Tats (@tats_lovecyclist)
1. Five reasons why gilets are loved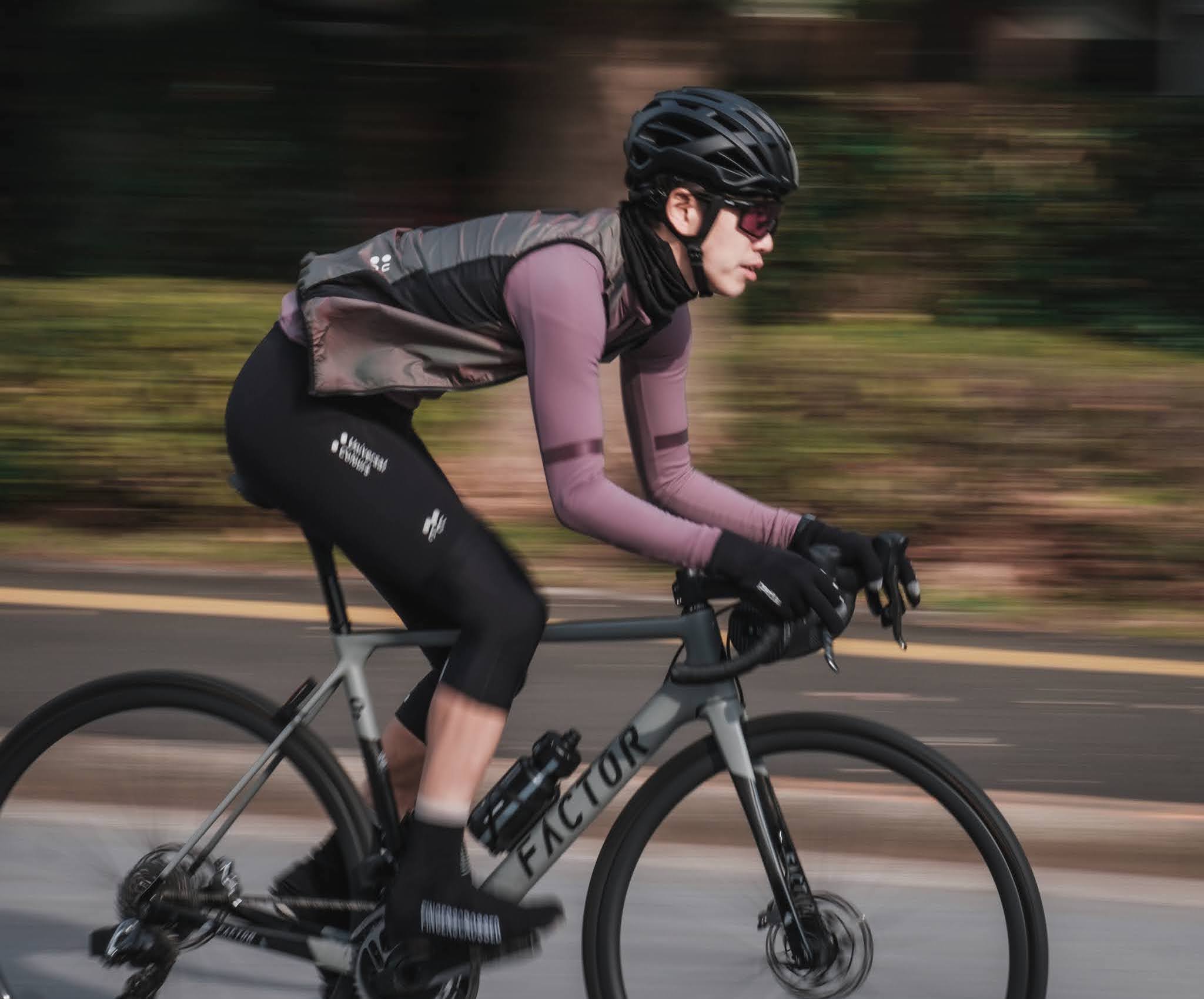 The number of cyclists who prefer gilets has increased over the years and is more widespread than it was a few years ago.
Many clothing brands also offer them in their lineups, but there is a reason why cyclists have come to love them so much.
1. Tolerant to temperature changes
A gilet that keeps your torso cool is flexible to changes in temperature. Keep it zipped up during cold hours, and when it gets hot, unzip it to let the breeze through. It is very convenient to adjust with one hand even while riding.
It is useful in a wide range of situations, such as when going out in the morning when it is cold, going to the mountains where there is a large temperature difference, or when you are worried about the temperature difference on a long ride.
2. Packable
Many gilets can be folded compactly. If it is hot enough to unzip, it can be stored in your back pocket.
3. No stress
Wind jackets cause flapping around the sleeves, but the gilets have no sleeves and are also made in a tight silhouette, causing little stress to the ride.
4. More pockets
A gilet with back pockets will provide up to twice the accommodation space when combined with the jersey pockets.
This capacity is especially useful on long rides.
5. Flutter in the wind
Aerodynamics is irrelevant. Wear it because it looks cool when it flutters – this is the reason why people love gilets the most.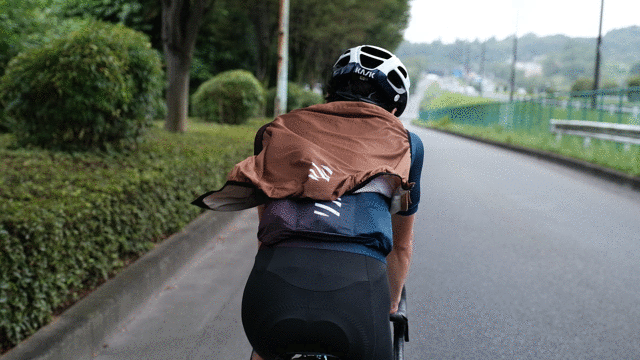 Gilets too capable from a styling perspective
2. Coordinates by Temperature
Owning a gilet can expand the range of your outfits.
For those who are not sure when to wear it, let's take a look at some examples of how you can add a gilet to your daily coordinate, depending on the temperature.
Coordinates around 20°C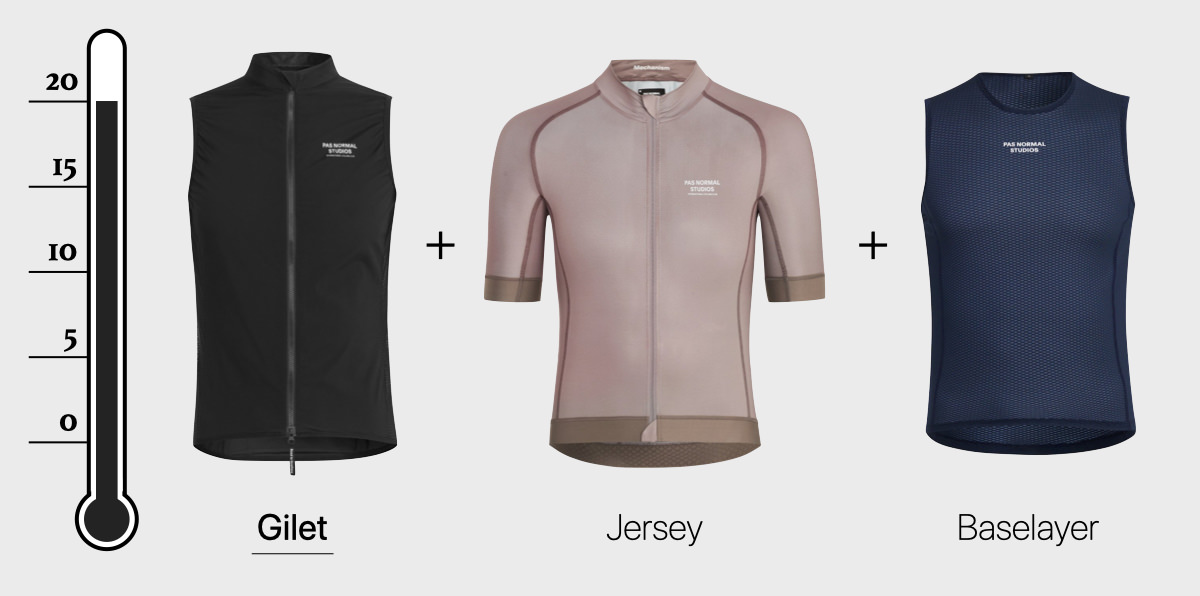 In short sleeves, you may feel a little chilly in the early morning around 20°C in spring and fall. If you know that the temperature will rise in the afternoon, you can add a gilet over the short-sleeved jersey to make it more comfortable at the beginning of the ride.
Then, when it gets hot during the day, you can either unzip it or take it off and put it in your back pocket.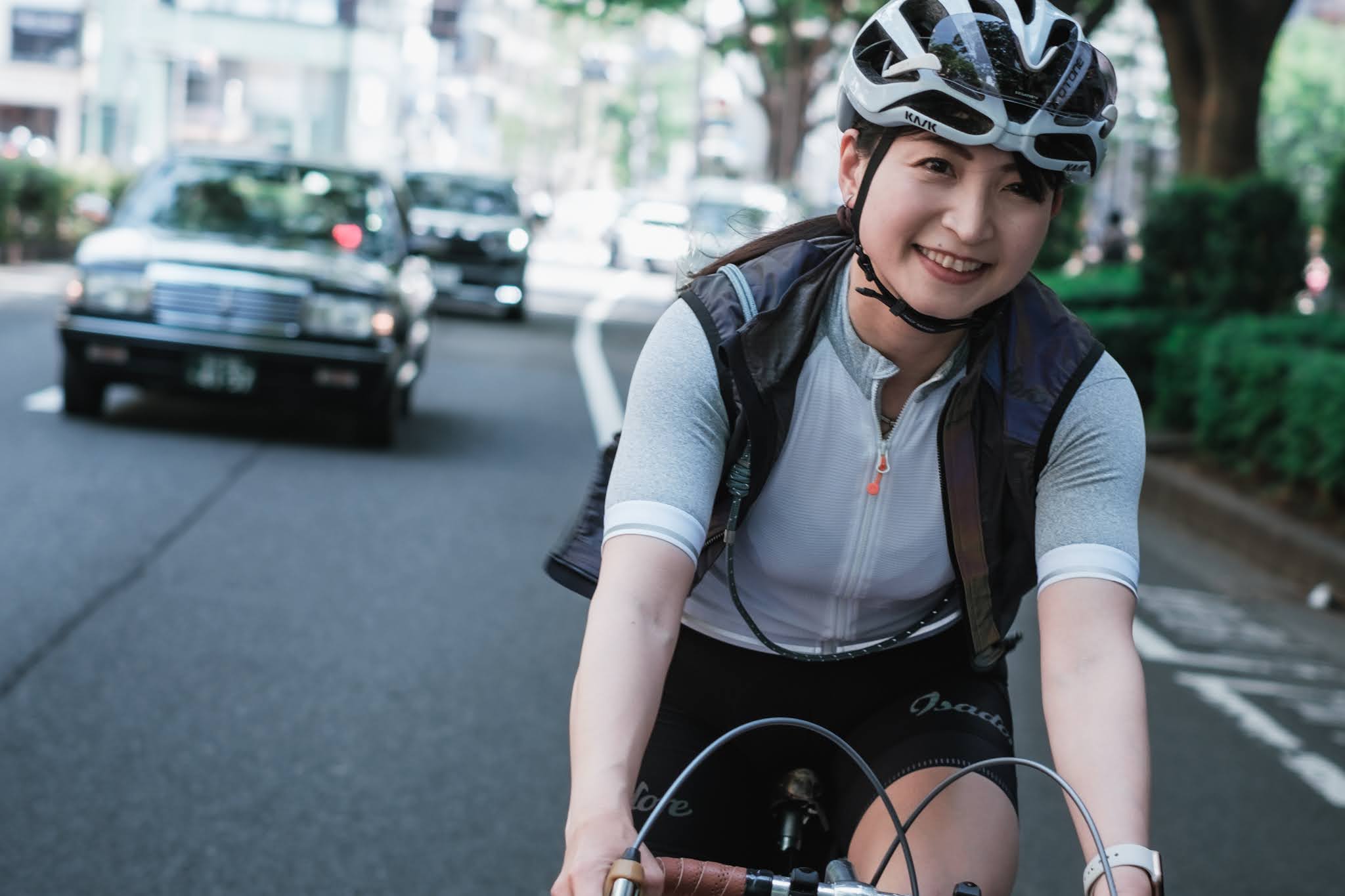 Short sleeve jersey + Gilet
Coordinates around 15°C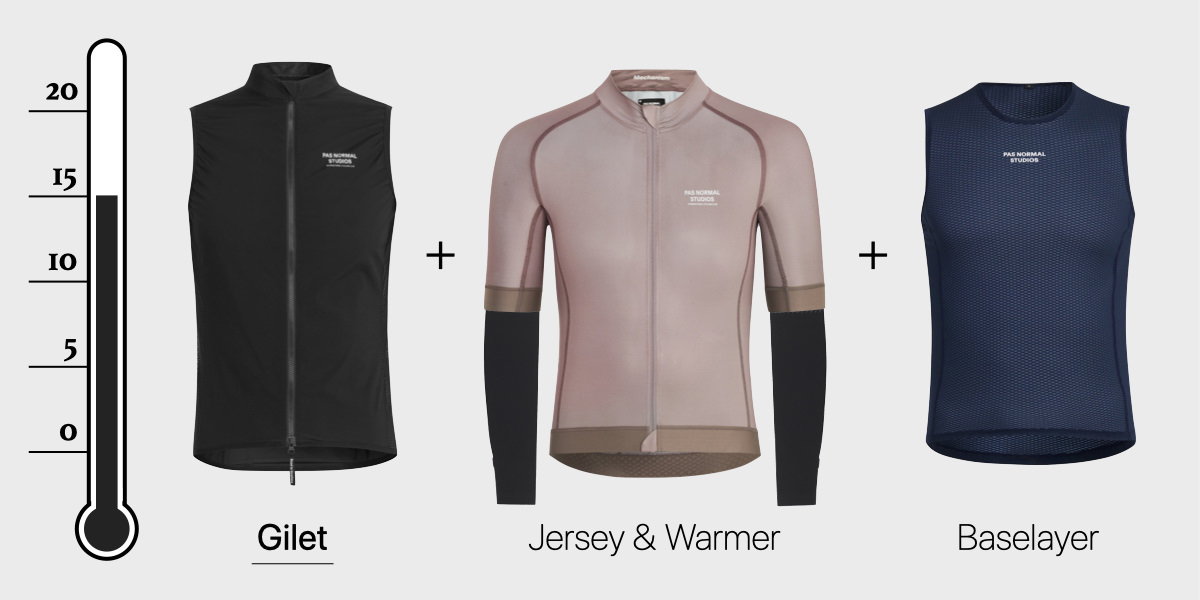 15-20°C in a climate that requires light outerwear in plain clothes. For cycling, add arm warmers and a gilet for easy adjustment.
Both can be tucked away in the back pocket for adjustment when it gets hot.
Coordinates below 10°C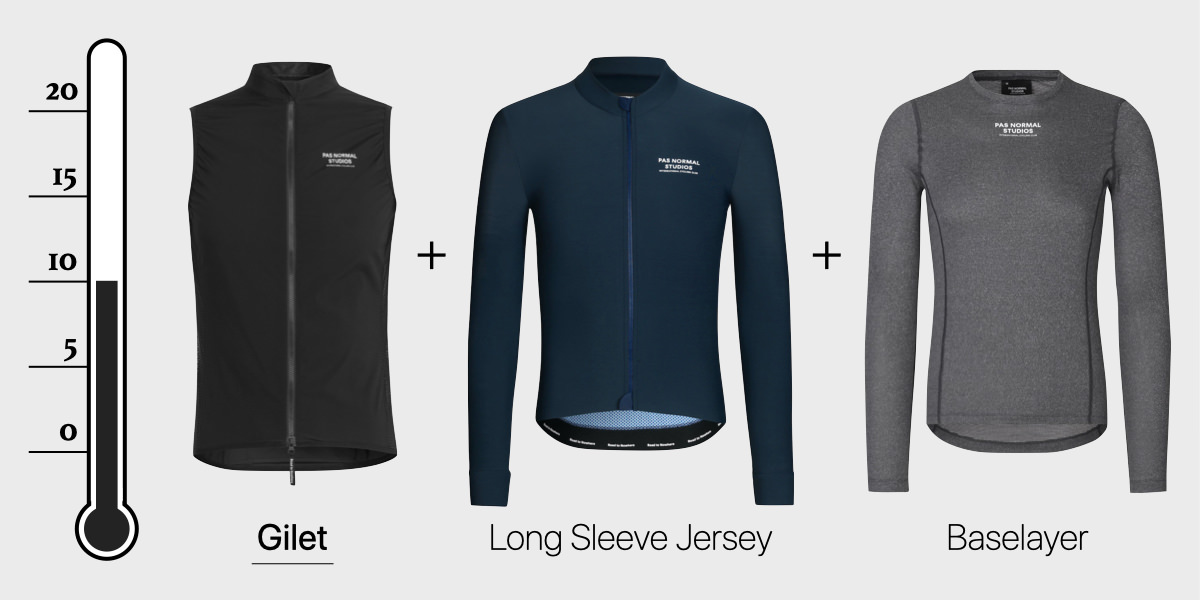 When winter arrives, change into a long-sleeved jersey. If you add a gilet on top of it, you will be able to adapt to even colder temperatures.
For even lower temperatures, a wind jacket or winter jacket can be worn instead of a gilet to adjust.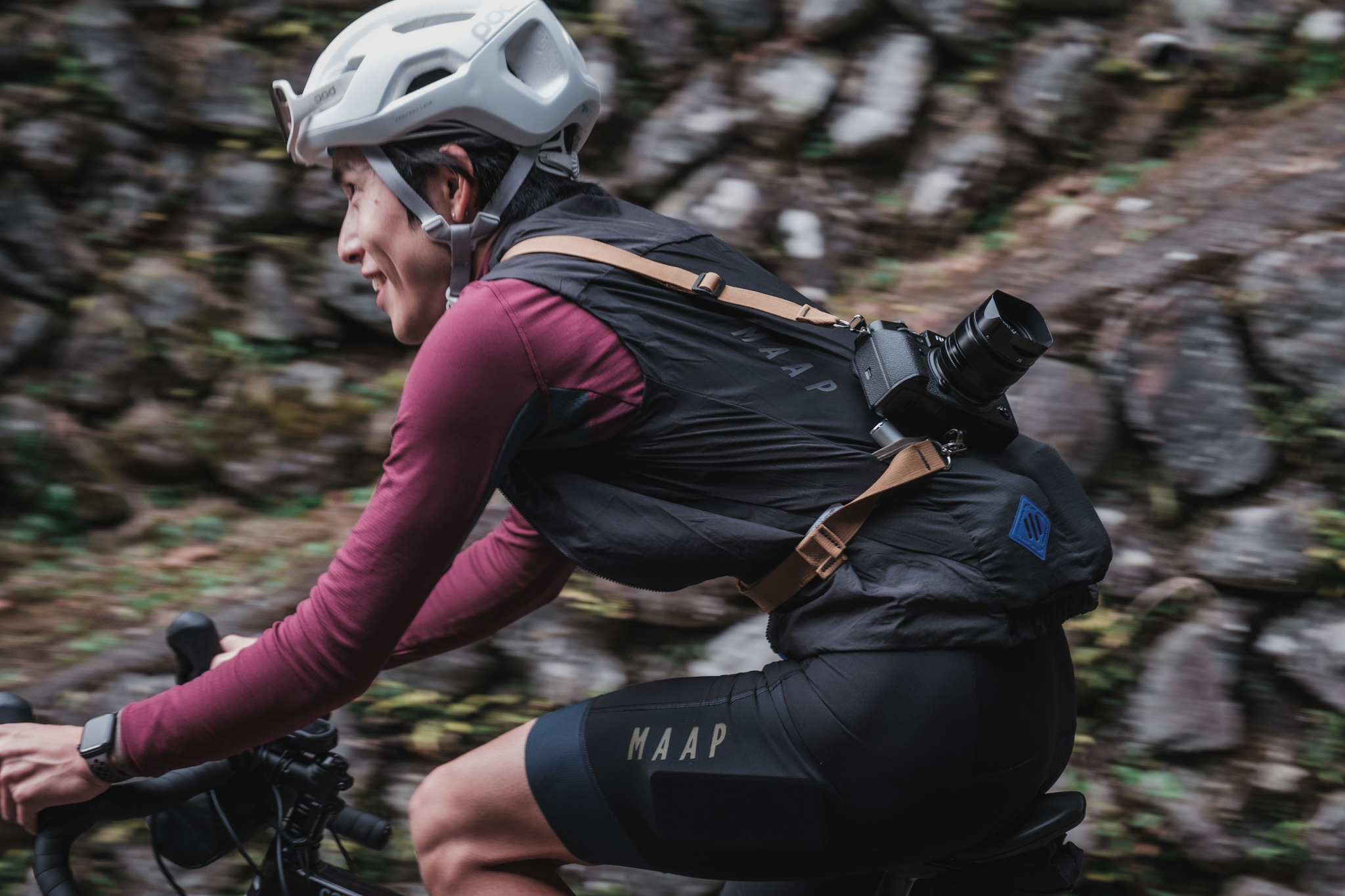 Long sleeve jersey + Gilet
*
As you can see, the range of temperatures that can be handled by simply adding one more piece to your everyday coordination expands, and you can see how capable a gilet can be.
3. Get the gilet.
What kind of gilet to choose?
There are two types of gilets: a "lightweight type" that is easy to carry and can be used all year round, and an "insulated type" that can be used in colder climates. Select the appropriate one depending on the driving conditions. If you are purchasing your first one, we recommend the versatile "lightweight type".
If you plan to ride at night, use one with reflective material.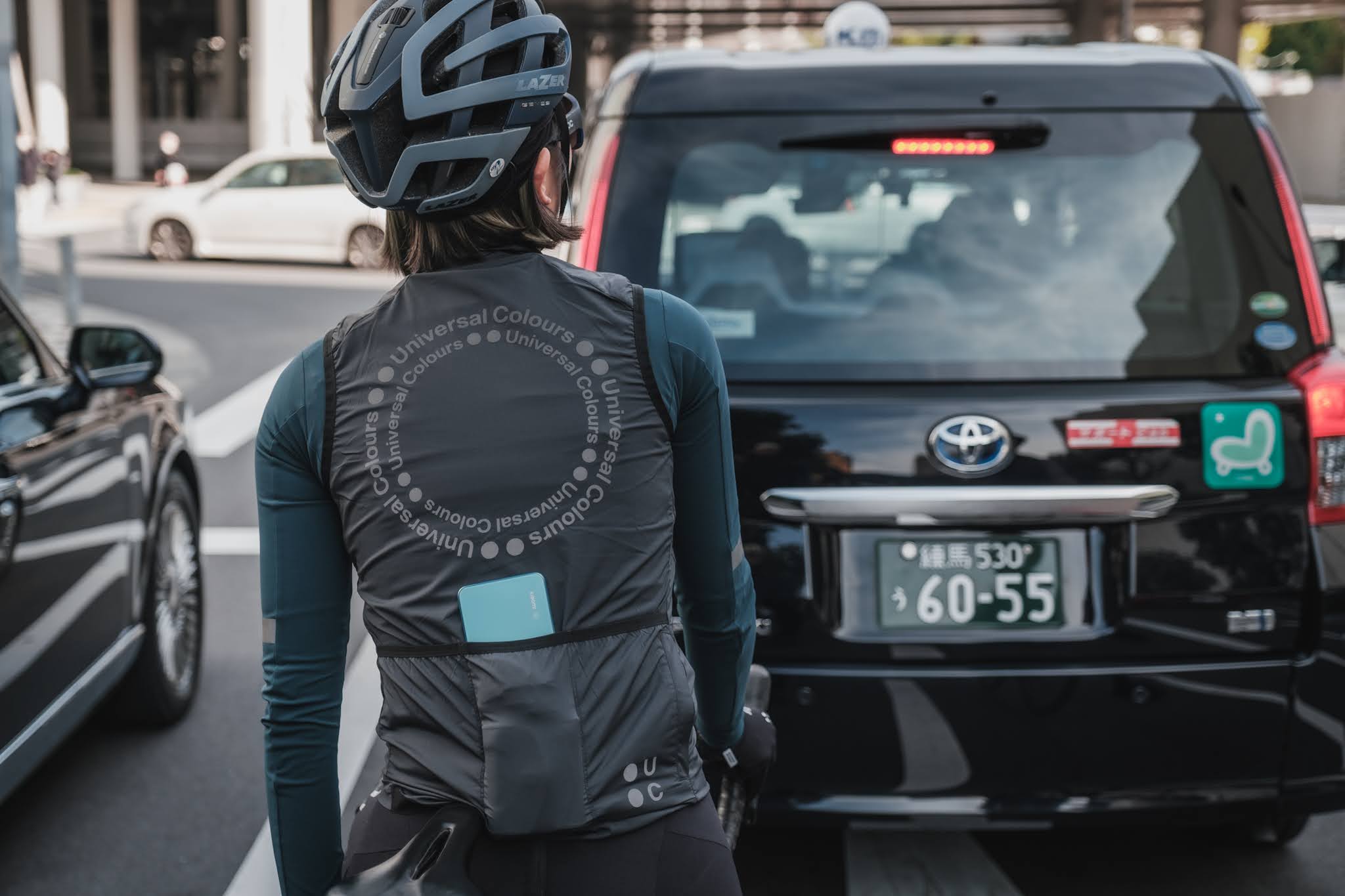 Insulated gilets for midwinter
Also available in a wide variety of colors.
Until a few years ago, gilets were only available in all black, but the number of colors has increased significantly in the past three to four years. As a styling item, it is now an indispensable piece.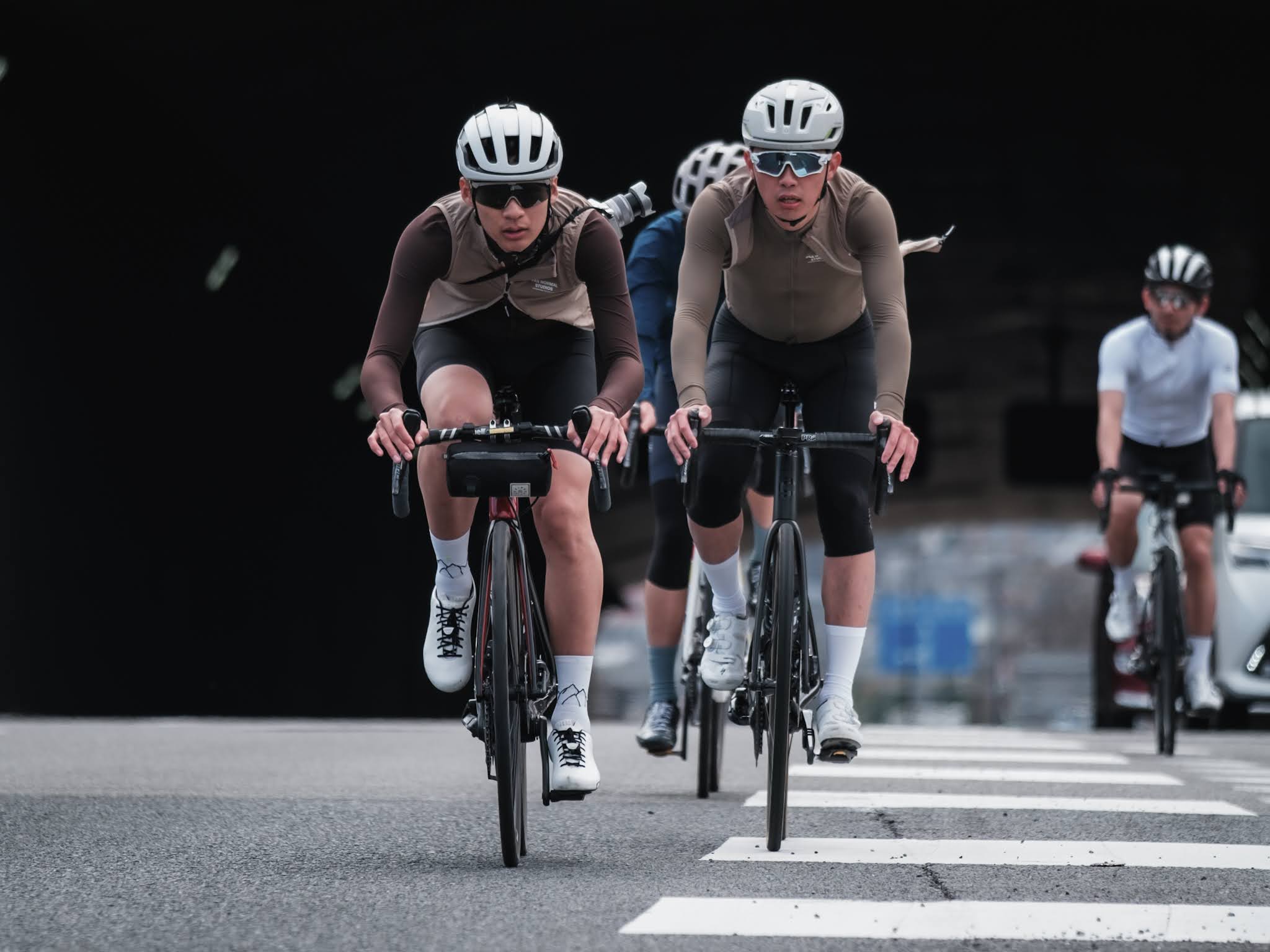 Versatile beige color
Pick up some models
Pick up mainly dark colors that are easy to wear. The price range will generally be around $100.
Wiggle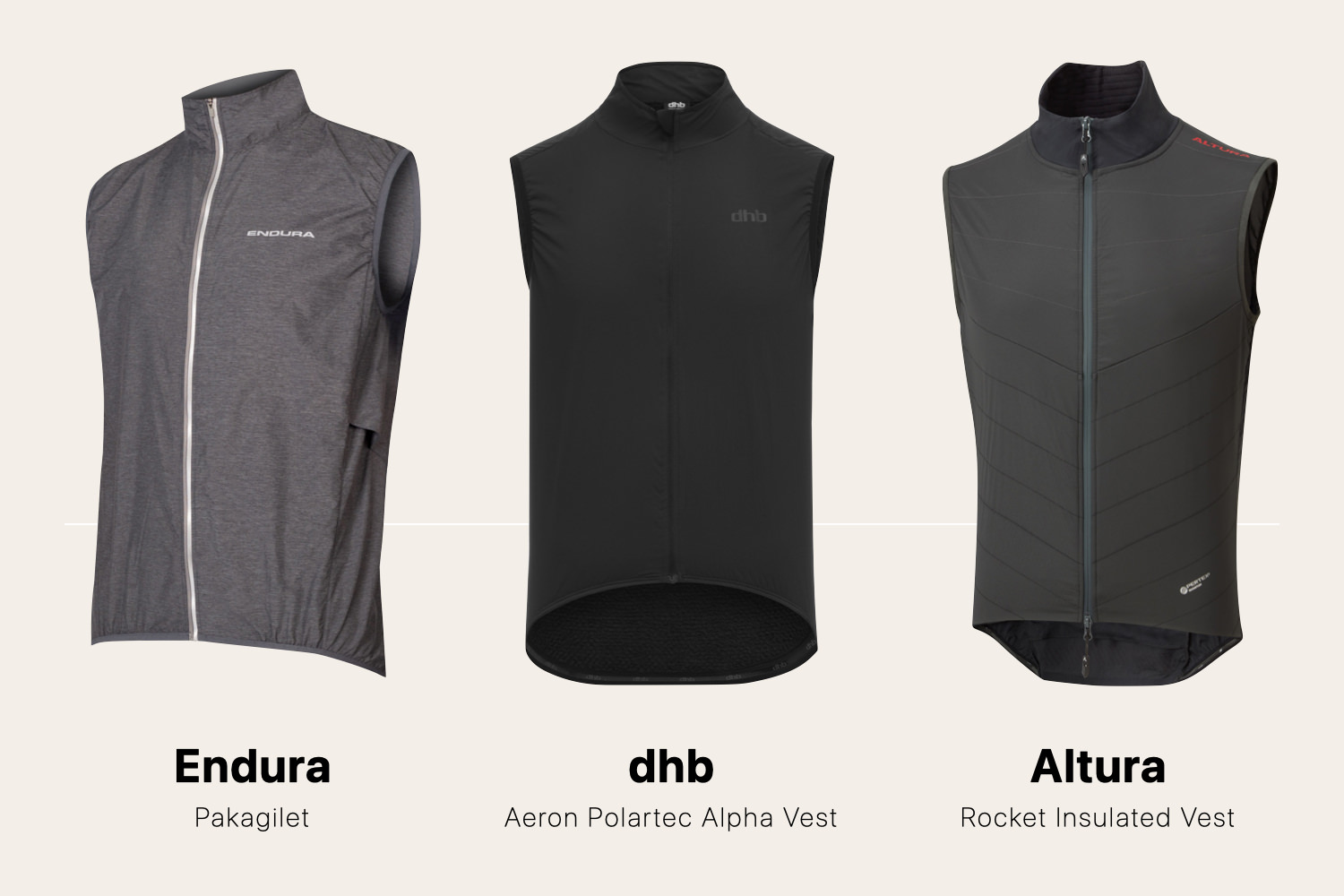 ・Endura – Pakagilet 
・dhb – Aeron Polartec Alpha Vest
・Altura – Rocket Insulated Vest
If you are looking for a highly functional and affordable gilet, Wiggle is the place to go.
In addition to dhb's Aeron, which is made of Polartec, a highly functional material with excellent insulation properties, you will find basic Castelli, Endura, and other classic brands. Women's wear is also available in abundance.
Lightweight Gilet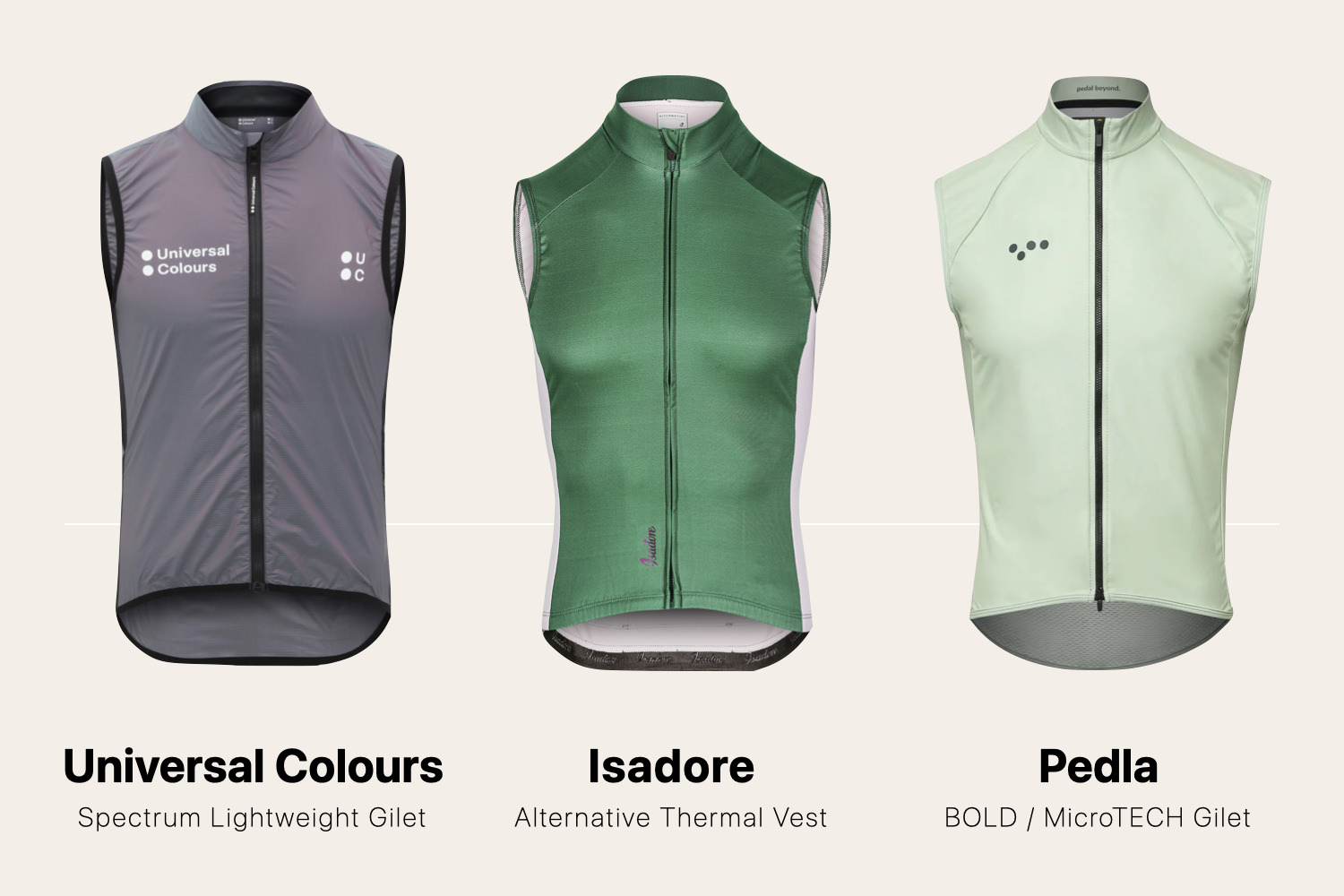 These brands offer a wide variety of colored gilets. Although the price range is higher, you can match them with the brands you have on hand to create a unified and beautiful look. The examples listed here are just one example, so if you want to come up with a styling that suits you, please look for one from a variety of brands.
Insulated Gilet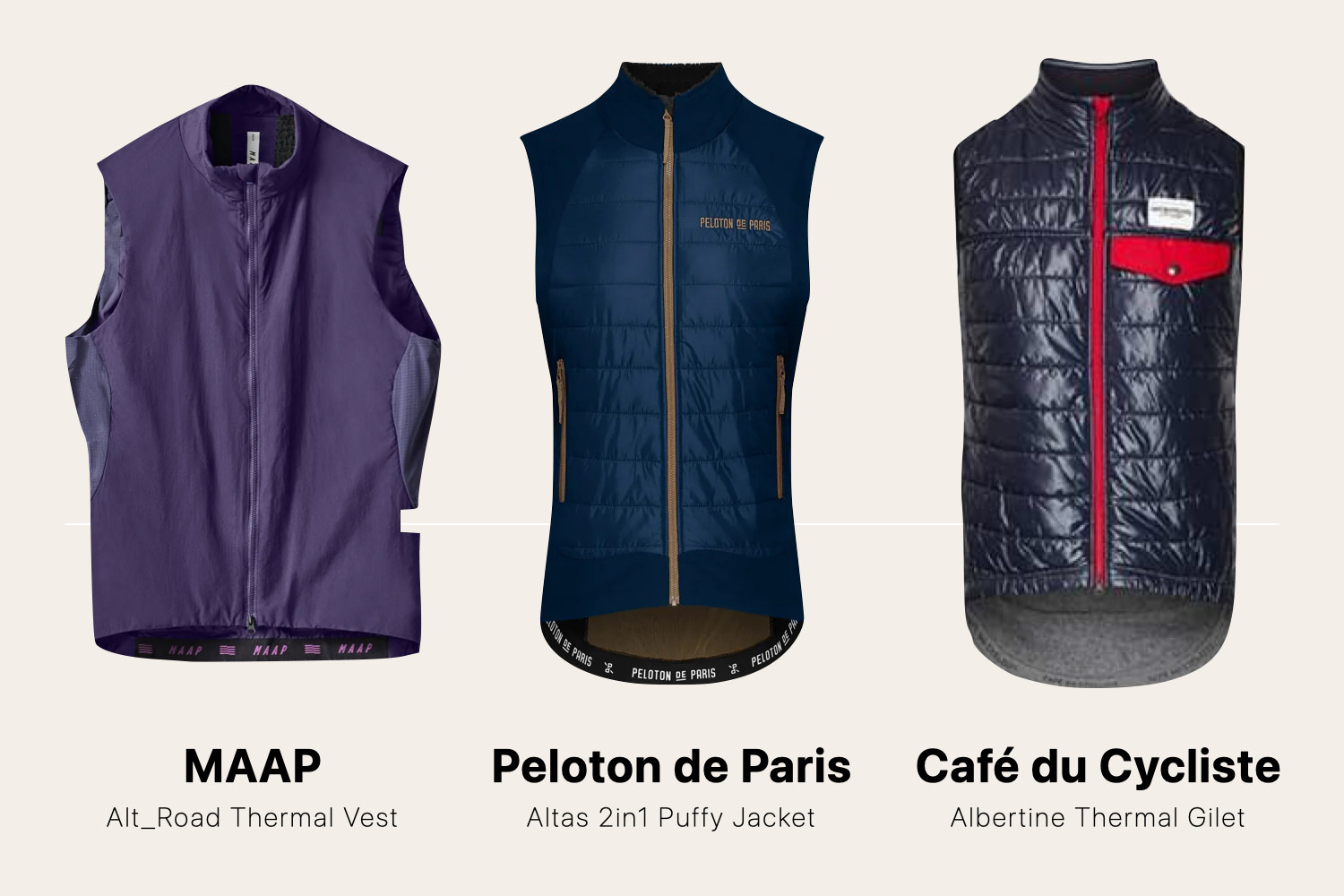 The lineup of insulated gilets for midwinter is also growing. In addition to MAAP's Alt_Road gilet for gravel and warm Café du Cycliste's Albertine, Peloton de Pairs' Atlas jacket has detachable sleeves and can be worn as a gilet or jacket.
Search by other international brands
* * *
We cyclists never stop wanting to get out and ride, no matter how cold or hot it is. Please make sure you have the right combination of clothing to make your ride comfortable in any temperature.
Author
Tats Shimizu(@tats_lovecyclist)


Editor in Chief. Having been riding sports bikes for 10 years. He likes to unravel the trends in the sport bike industry, especially road bikes, from a marketing perspective. At the same time, he has extensive friendships with cycling apparel brands from around the world and proposes various styles through the media. His main bikes are Factor O2 (road) and LS (gravel).