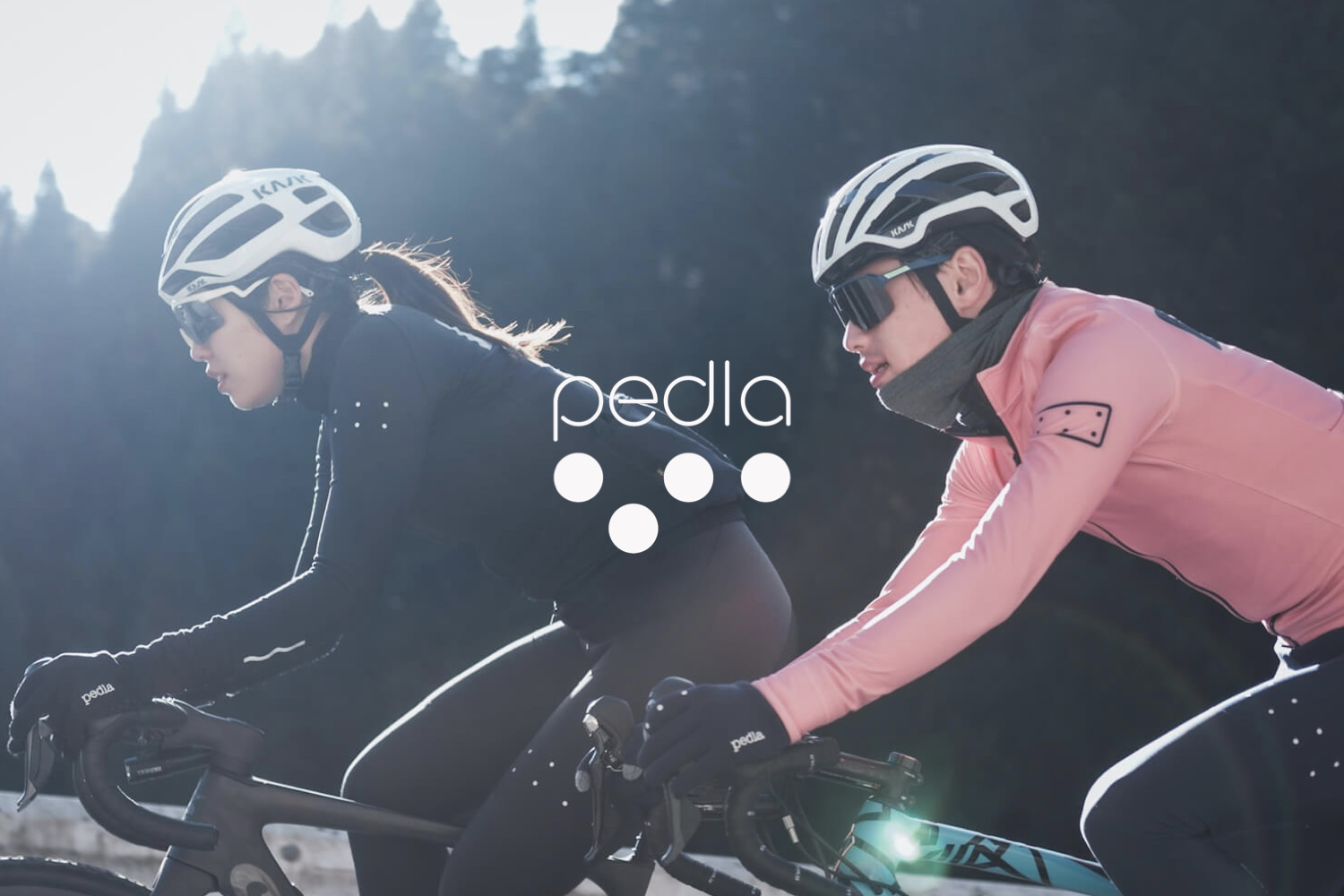 The Australian brand Pedla is known for its modern designs, and its natural style has an appeal that makes you want to keep wearing it even in the midst of the many different brands out there.
Pedla's clothing also features a wide variety of types that can be layered to suit your preferences, but because of this, it is easy to get lost as to which is best for you, even in the same category. Therefore, we review the features of each garment so that you can choose the garment that best suits your running style.
Reviewers
Mei (@meisan_no_yakata )
Love Cyclist Associate. She is a businessperson who also works for a digital marketing company. Having been exposed to various ways of enjoying bicycles, such as ultra distance riding and hill climbing, she has now established a riding style of "One climb, One café".

Rin (@f430_lisa_)
He has been riding sports bikes for 8 years. He has met friends through various communities and established his own riding style while sharing values. He studied abroad in Vancouver when he was a student, and enjoys riding in the local community. He also has a deep knowledge of cameras and mainly takes snapshots.
Review / Mei, Rin, & Tats
Edit & Photo / Tats
**The clothing in this post was provided by Pedla and the content is original to LoveCyclist.
1. Pedla – BOLD Collection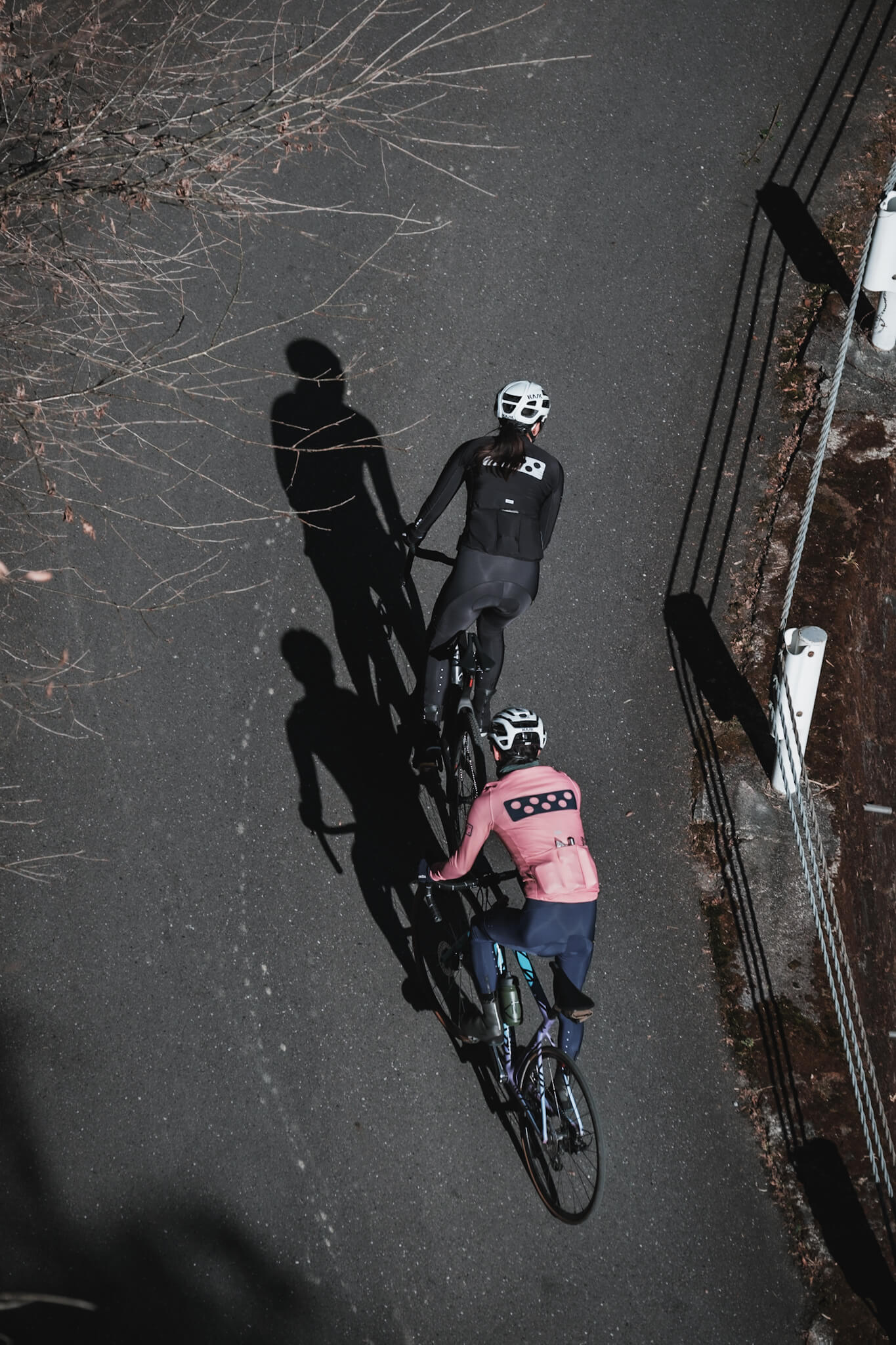 BOLD collection with impact on the back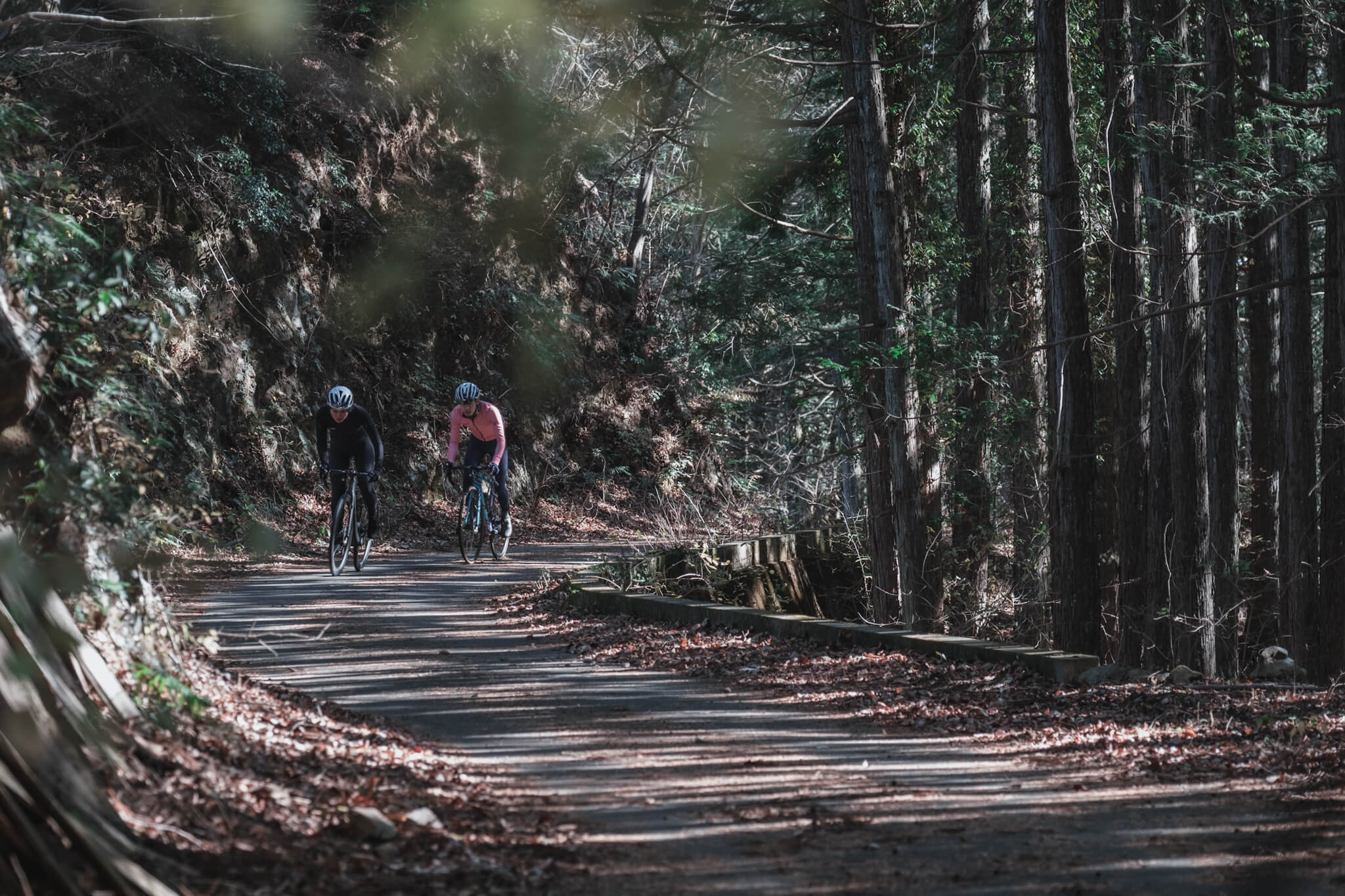 The core of Pedla's "BOLD Collection" is a simple design that showcases the colors of the season.
Designed to be layered as the seasons change, the colors seem to intentionally bring together the rider, the clothing, and the surrounding nature.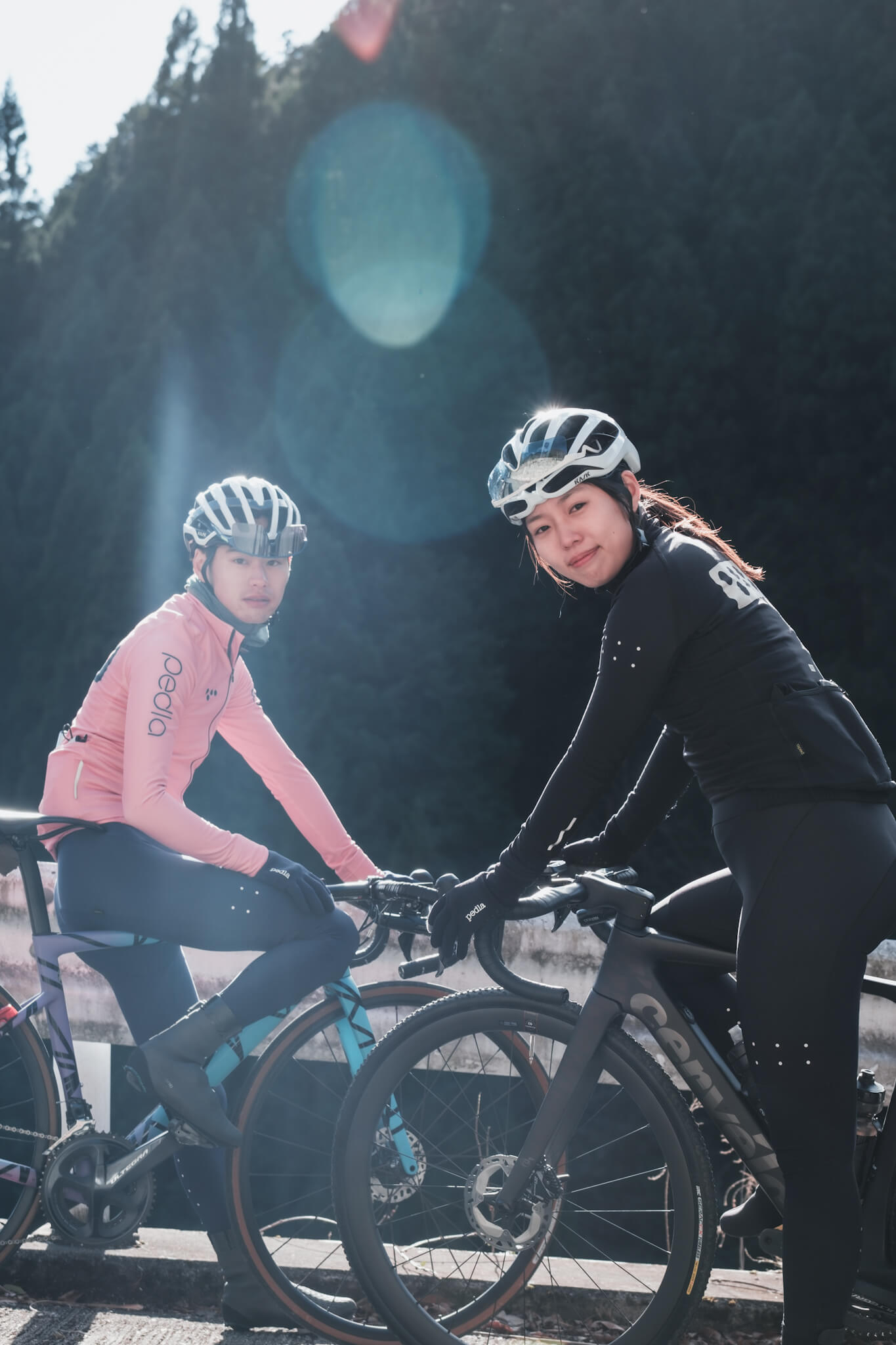 Each item has a dot mark in common, and it is elegant in that it does not assert the brand too much.
Furthermore, when worn as a set-up, the combination of the dots looks iconic in a good way.
2. Jacket: Flexible selection according to purpose
Jackets may be the most difficult part of choosing winter wear for Pedla. Compare our lineup at a glance.
| Products | Fabric Thickness | Windproof | Waterproof | Season |
| --- | --- | --- | --- | --- |
| MicroTECH | Lightweight (Rear Mesh) | Yes | Yes | Spring, Fall |
| AquaTECH | Lightweight | Yes | Yes | Spring, Fall, Winter |
| ChillBLOCK  | Heavyweight (fleece) | – | – | Winter |
| SuperFLEECE | Heavyweight (fleece) | Yes | – | Winter |
| AquaFLEECE  | Heavyweight (fleece) | Yes | Yes | Winter |
The lineup is available in two lightweight and three heavyweight types depending on the climate. We are wearing three of them: AquaTECH, ChillBLOCK, and SuperFLEECE.
ChillBLOCK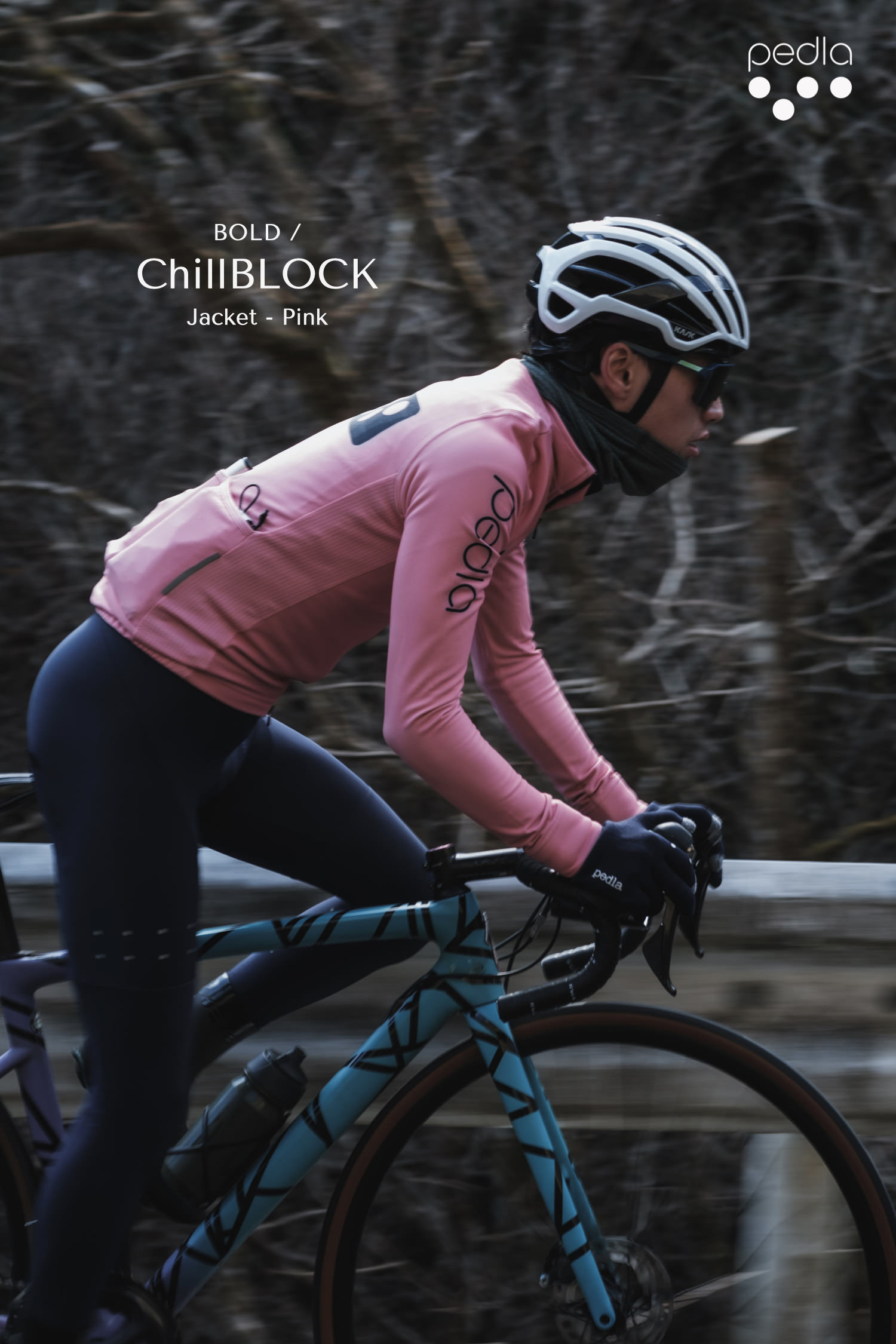 BOLD / ChillBLOCK Jacket – Pink 
Although "Chill Block" is in the "jacket" category, it is not windproof. It is more like a thick long sleeve jersey. Therefore, it is best to wear it alone until early winter.
Depending on the temperature, it can be worn with a thin long sleeve inside or as a warm mid-winter inner layer by layering a windproof outer layer outside.

Close to thick long sleeve, but easy to use with double zippers and accommodating back pockets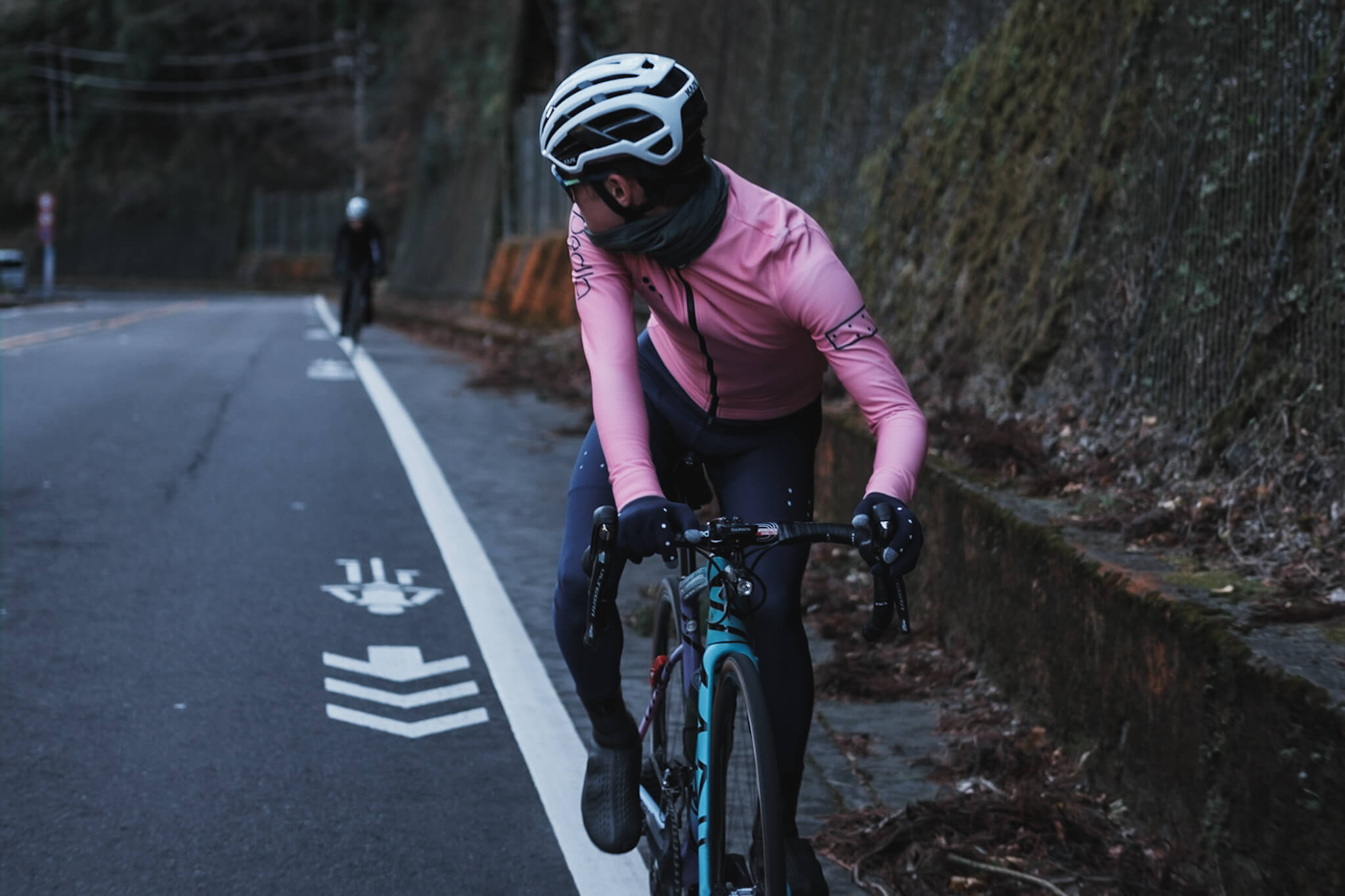 Even pink has a calming tone and blends in with natural shades.
SuperFLEECE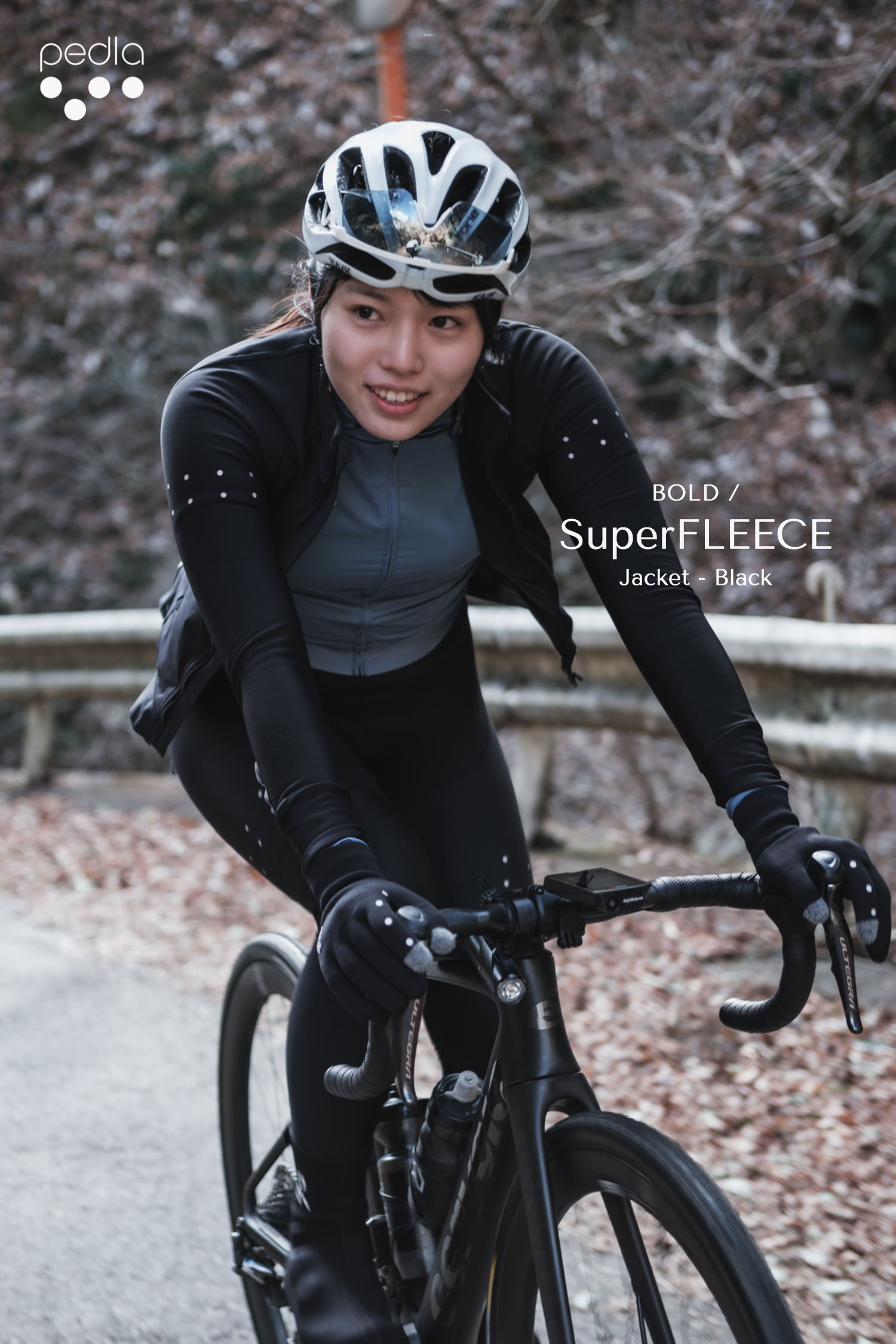 BOLD / SuperFLEECE Jacket – Black
Super Fleece is a thick fleece fabric with a windproof front.
It is a very comfortable jacket with a light and dry fabric, so in early winter temperatures, you can ride comfortably just wearing one of these over an inner layer, and in high intensity, it can be used in mid-winter as well.
However, the windproofing is a bit weak, so if you ride at low intensity, you can wear a light wind jacket over it for complete protection against the cold.

Windproof only on the front. Good double zipper for easy adjustment when it gets hot.
AquaTECH
Aquatech is a thin waterproof & windproof jacket.
The fabric is quite firm and has excellent windproof and waterproof properties. It is designed to adapt to changeable weather conditions, but since it is windproof, it can be worn in any season as a warm-weather item.
Depending on the temperature, it can be worn over a long-sleeved jersey or over the above Chill Block or Super Fleece.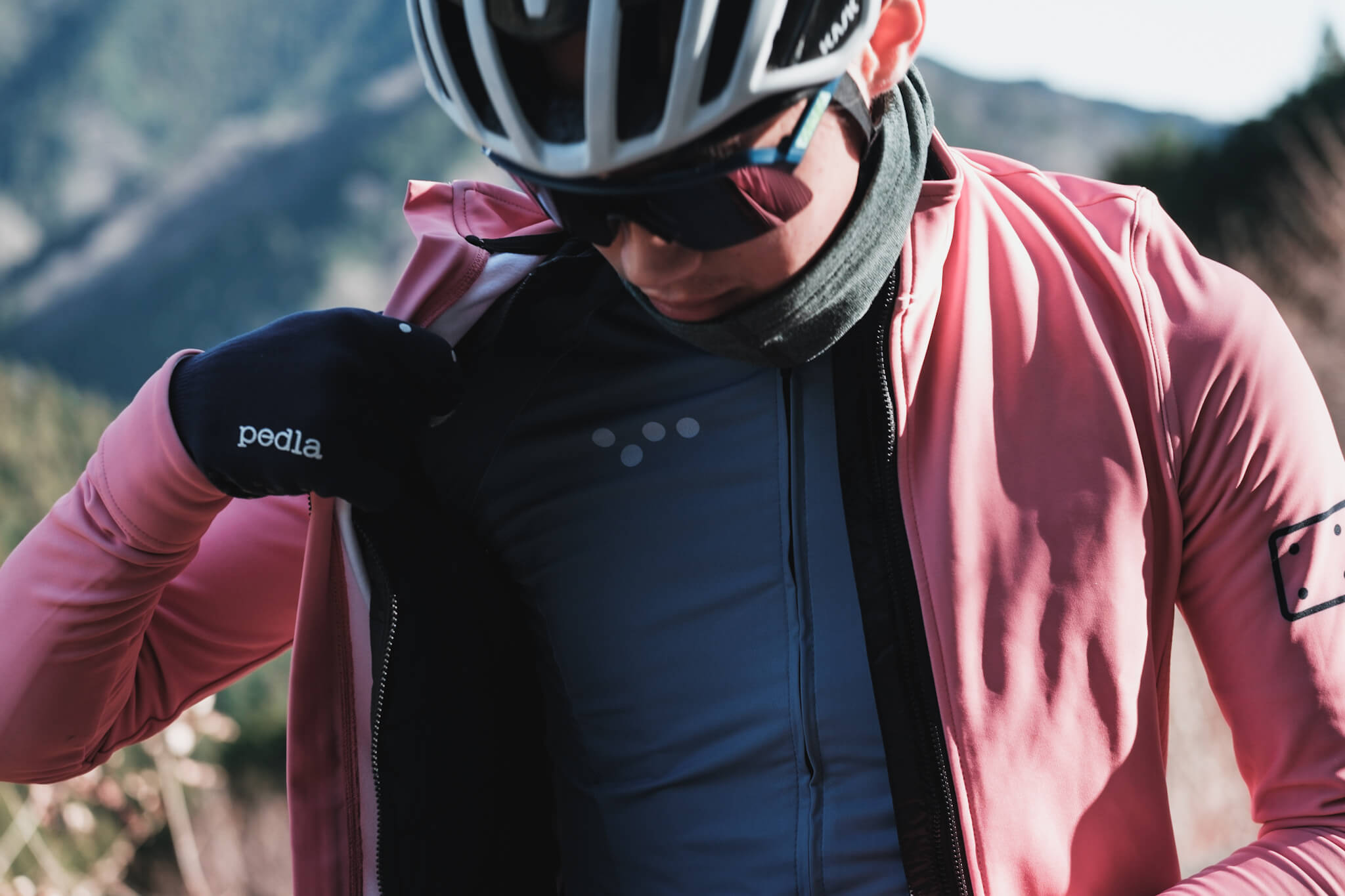 Each of us is wearing "BOLD Continental Jersey" under their jackets. The short cut hem is cool. It is medium thickness, so if you want to wear it alone, it is most suitable for early fall. It can be used for a long season if combined with a jacket in winter.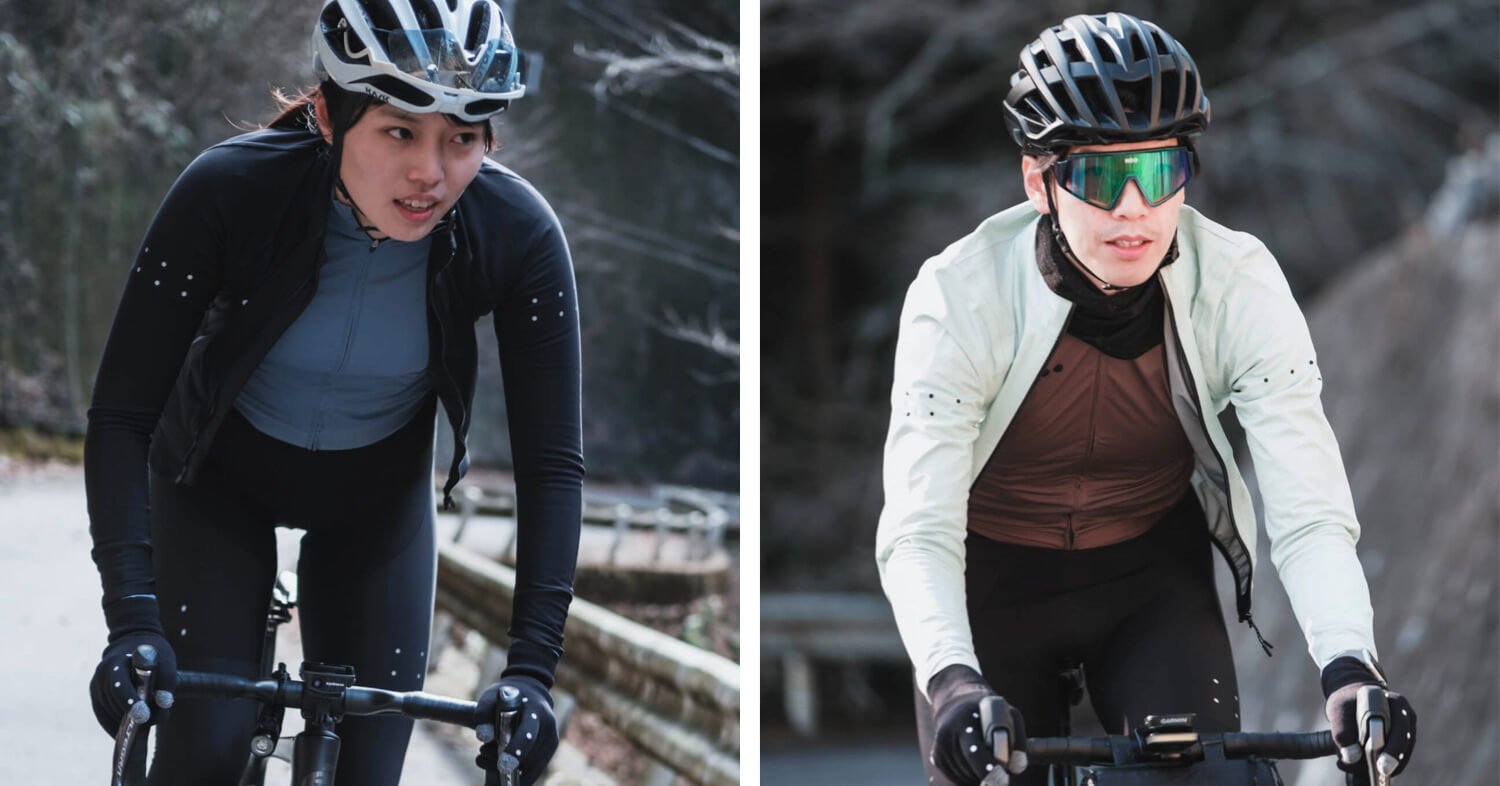 Color matching of each jacket and jersey is also fun.
3. Bib Tights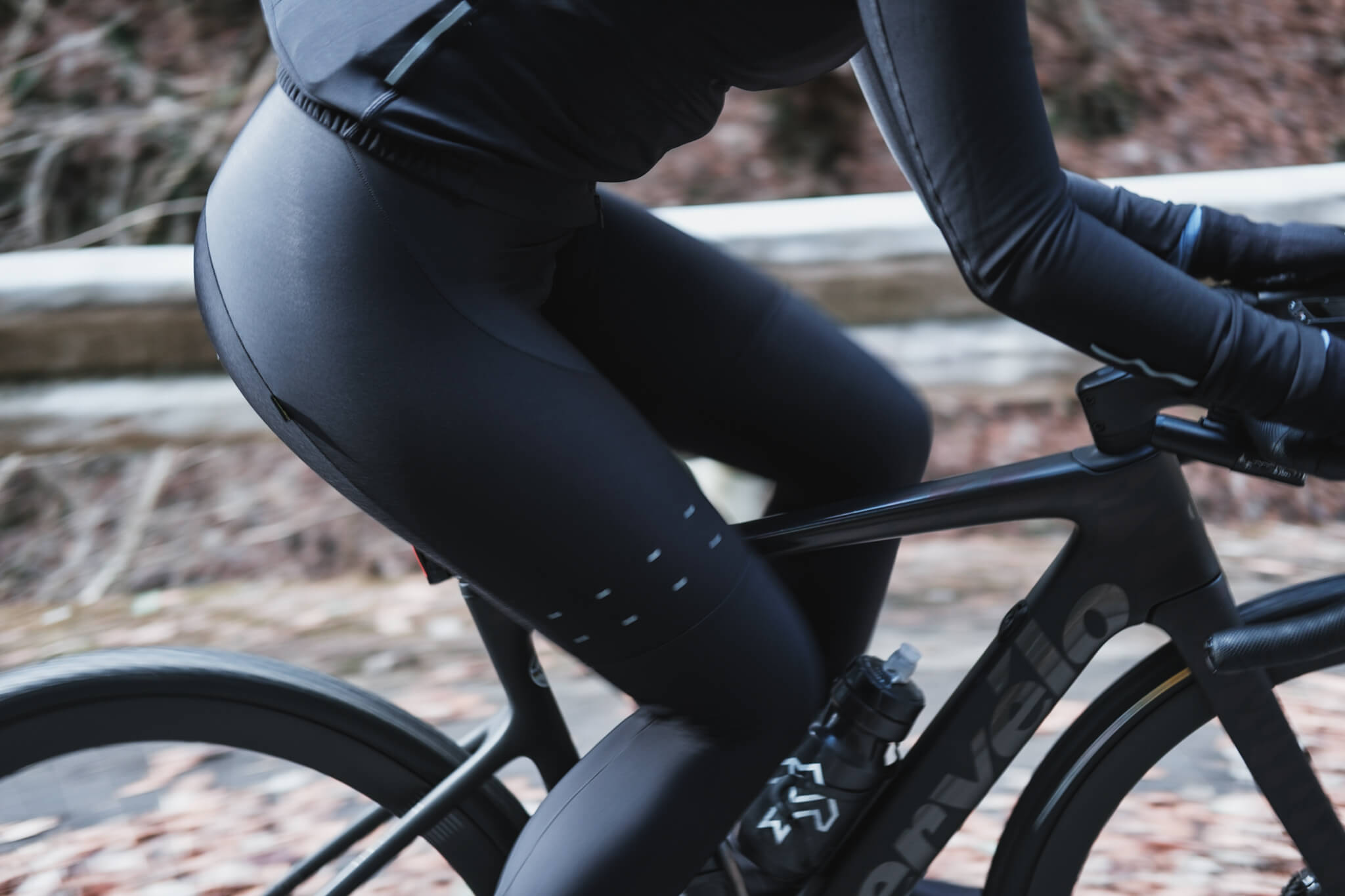 Pedla has always made excellent bibs, and the bib tights also have an exceptionally good fabric feel and comfort compared to other brands. The fabric is so smooth and soft that it is not at all difficult to get through to the toes, and there is no tightness at all, which is common in winter clothing.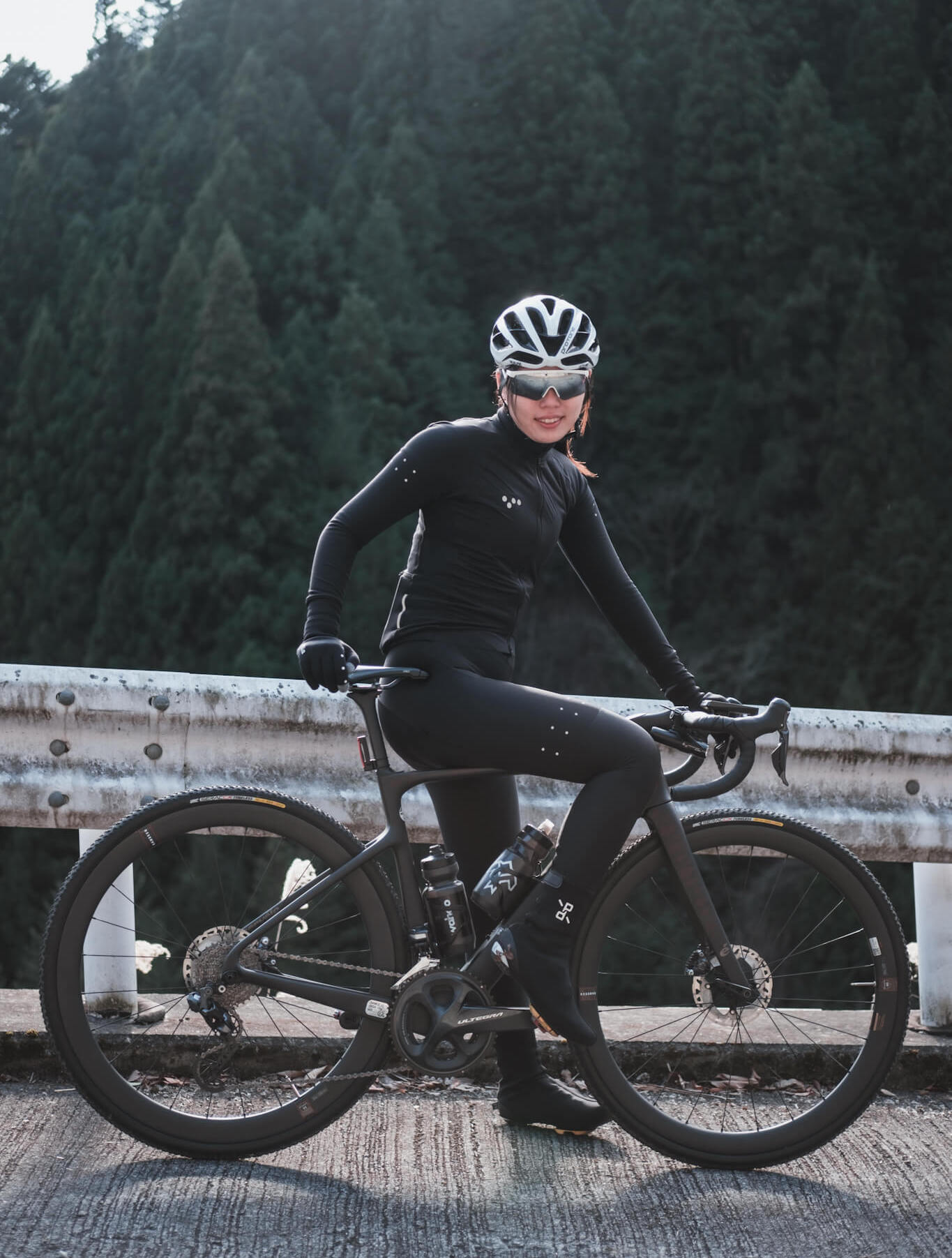 Mei says, "Whenever I go for a ride, I always choose this bib as my first choice…! It fits my body well and I have no pedaling stress at all."
The fabric itself is not windproof, so you may feel a little cold at the beginning of the ride, but the performance is sufficient for those who do high-intensity rides or who can usually get through the winter in back-filled tights.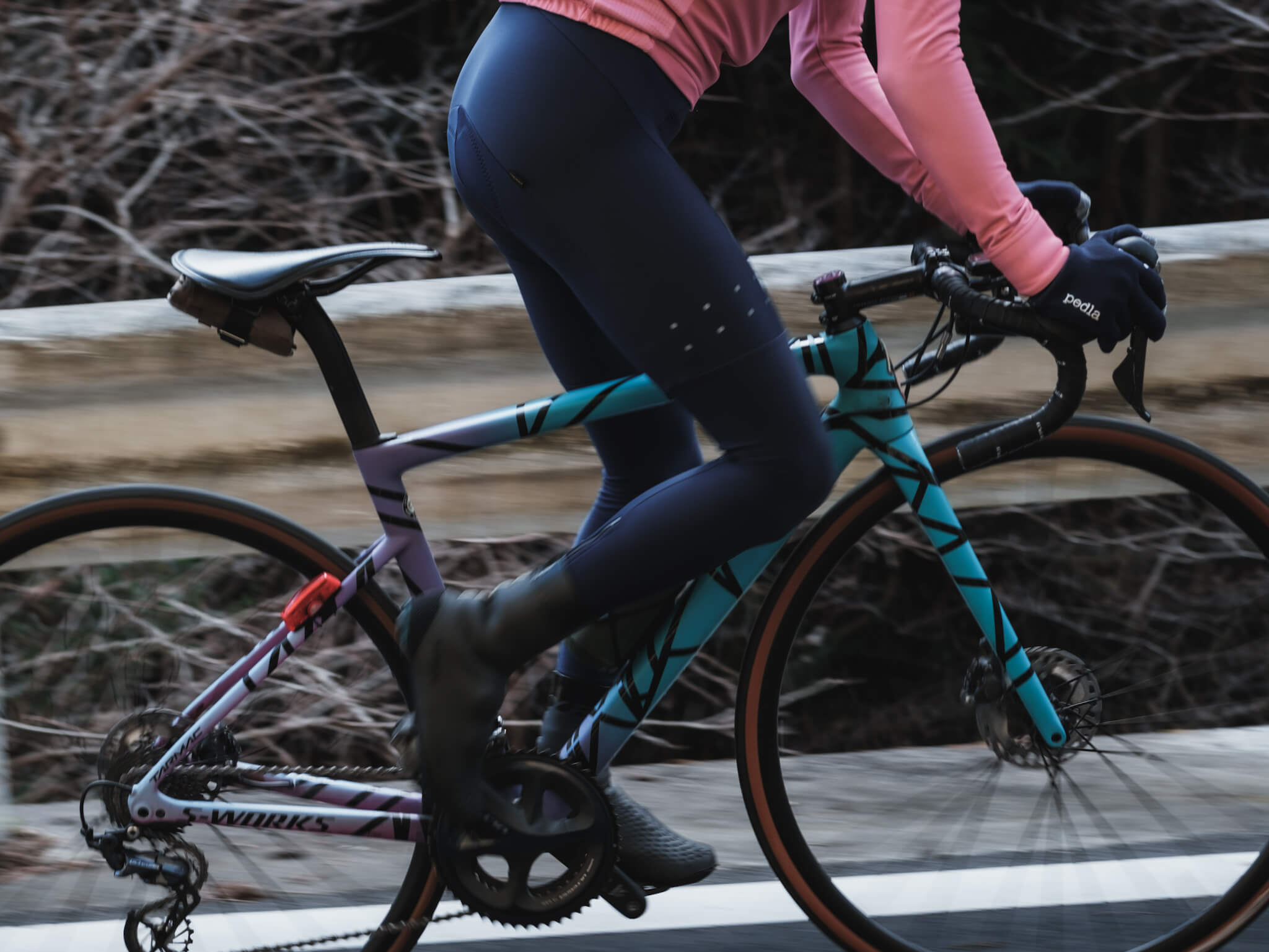 Hem has no grippers, but zips up to the calf.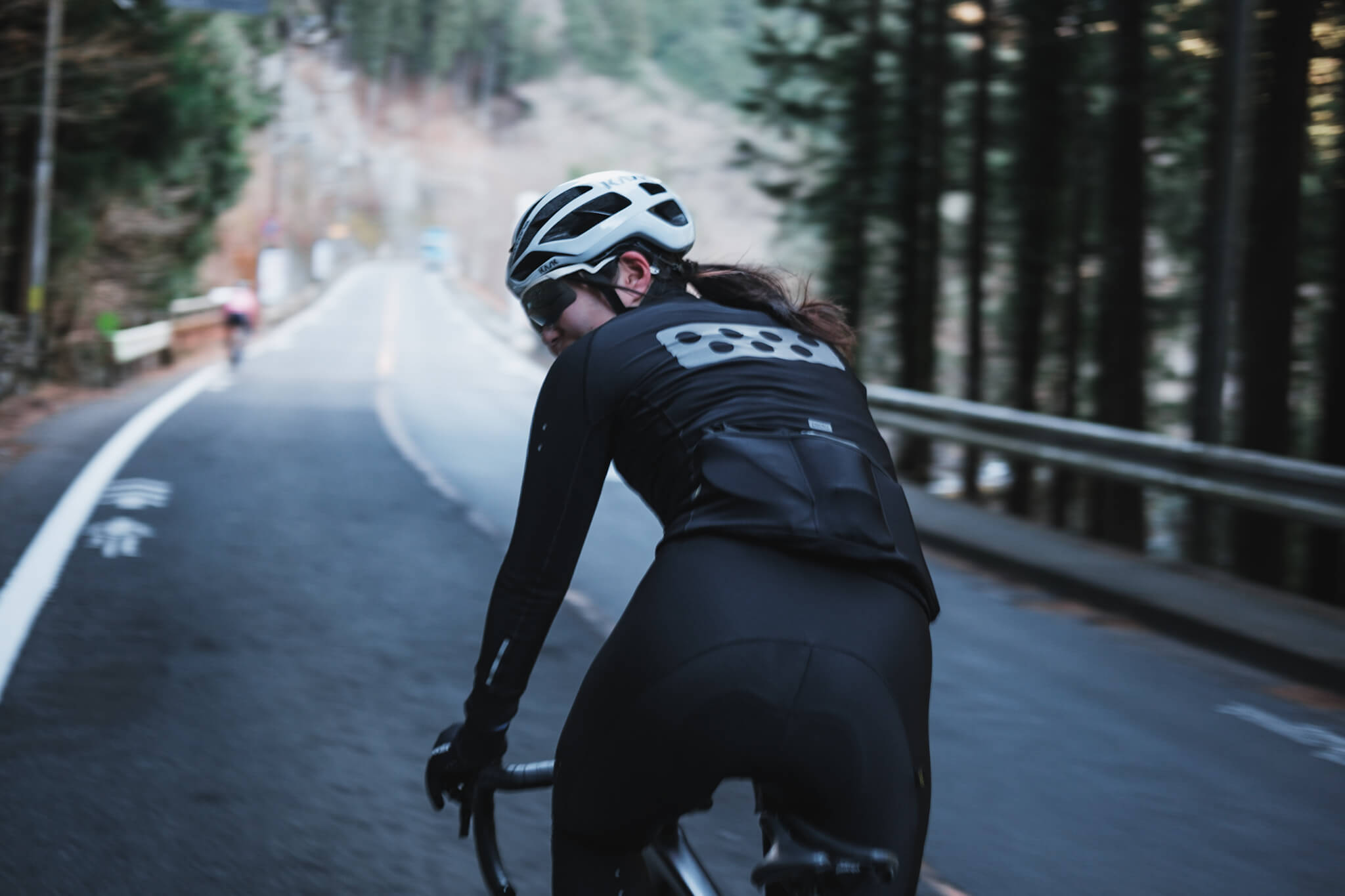 The chamois pad is moderately hard and thick, and has an enveloping feel. The pad is in a position where it is not very noticeable when viewed from behind while driving.
4. Gloves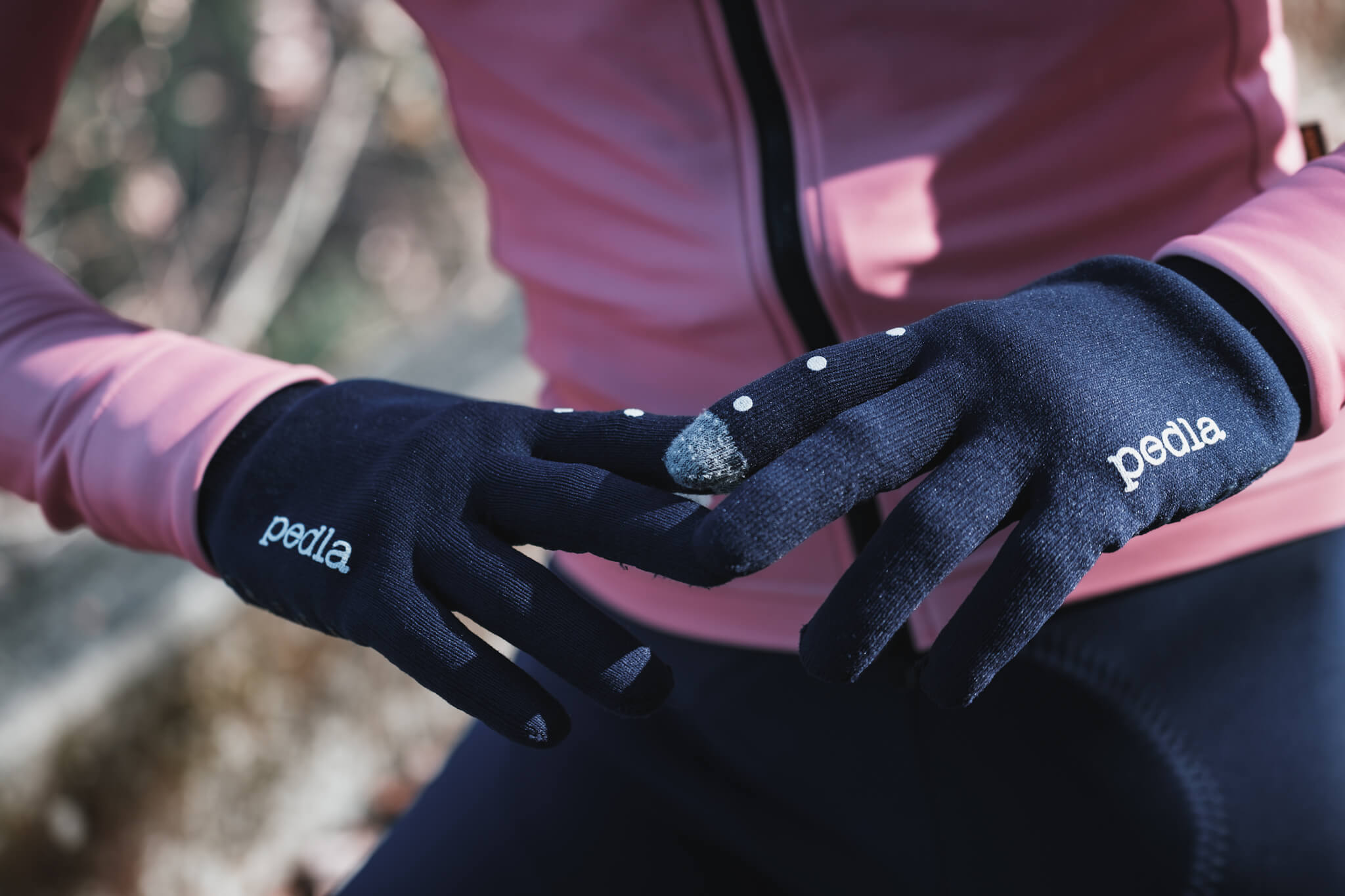 Core / AquaSHIELD Gloves which Tats has used for three seasons.
If you underestimate these gloves as "knit gloves anyway," you will be surprised at their high functionality.
The softness of the knit glove makes it easy to shift gears, and the three-layer construction, including a waterproof membrane, makes them impervious to wind and rain. Even in midwinter temperatures, this single glove has enough performance to cope with the weather.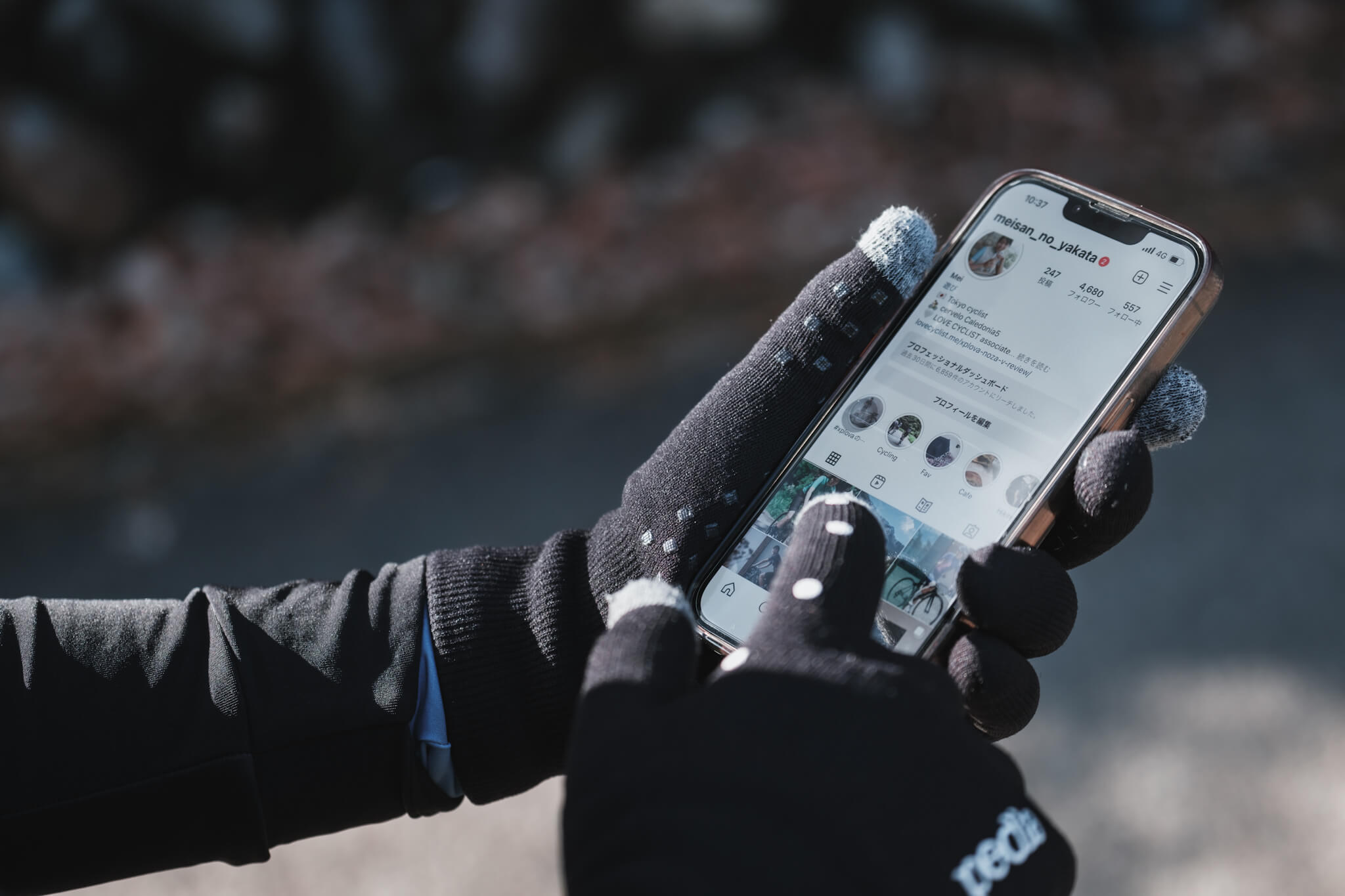 Touch panel operation is also very responsive, and smartphone and computer operation is quick and easy.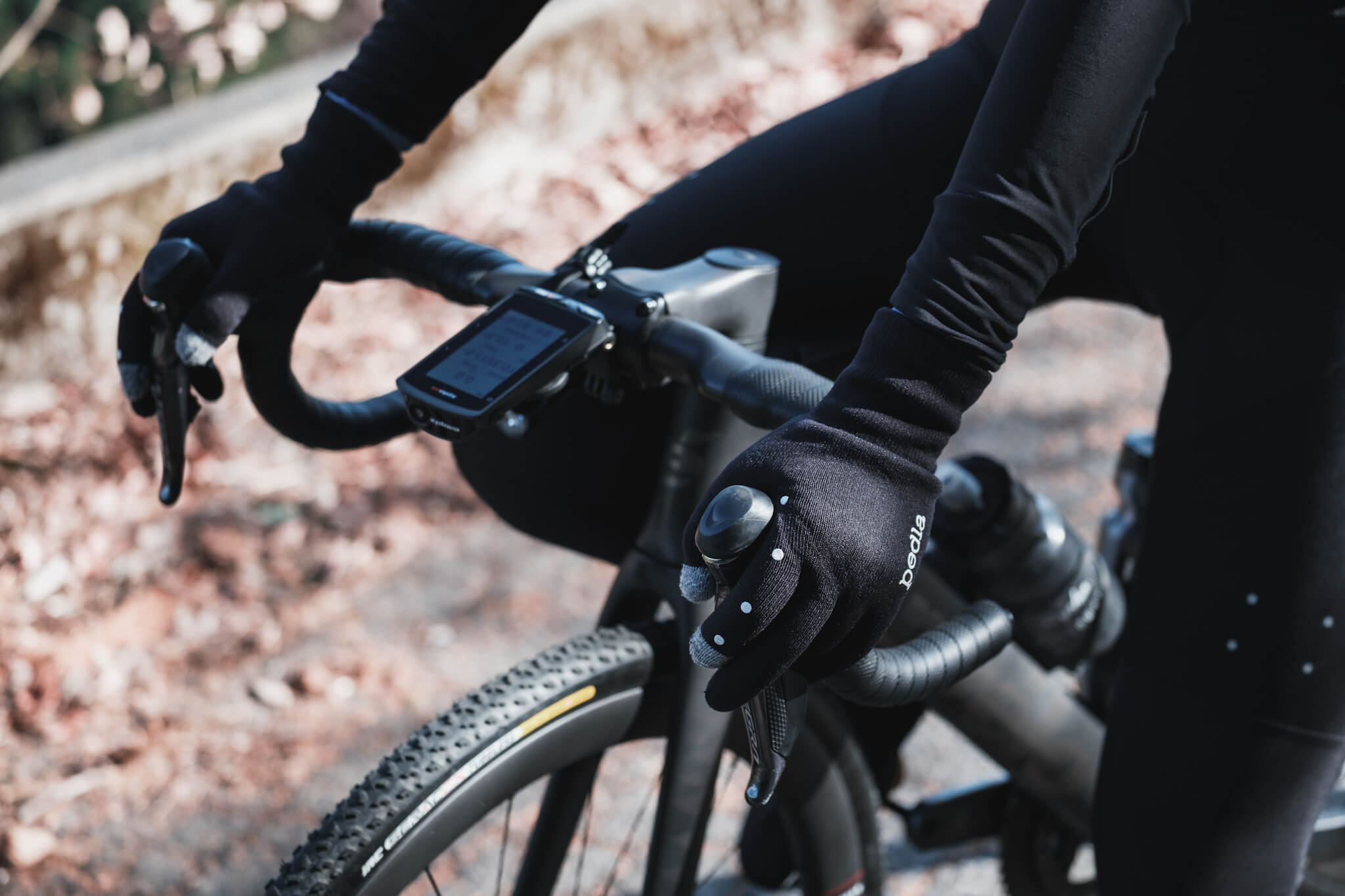 With cute dots and a simple design that goes with any clothing.
5. Size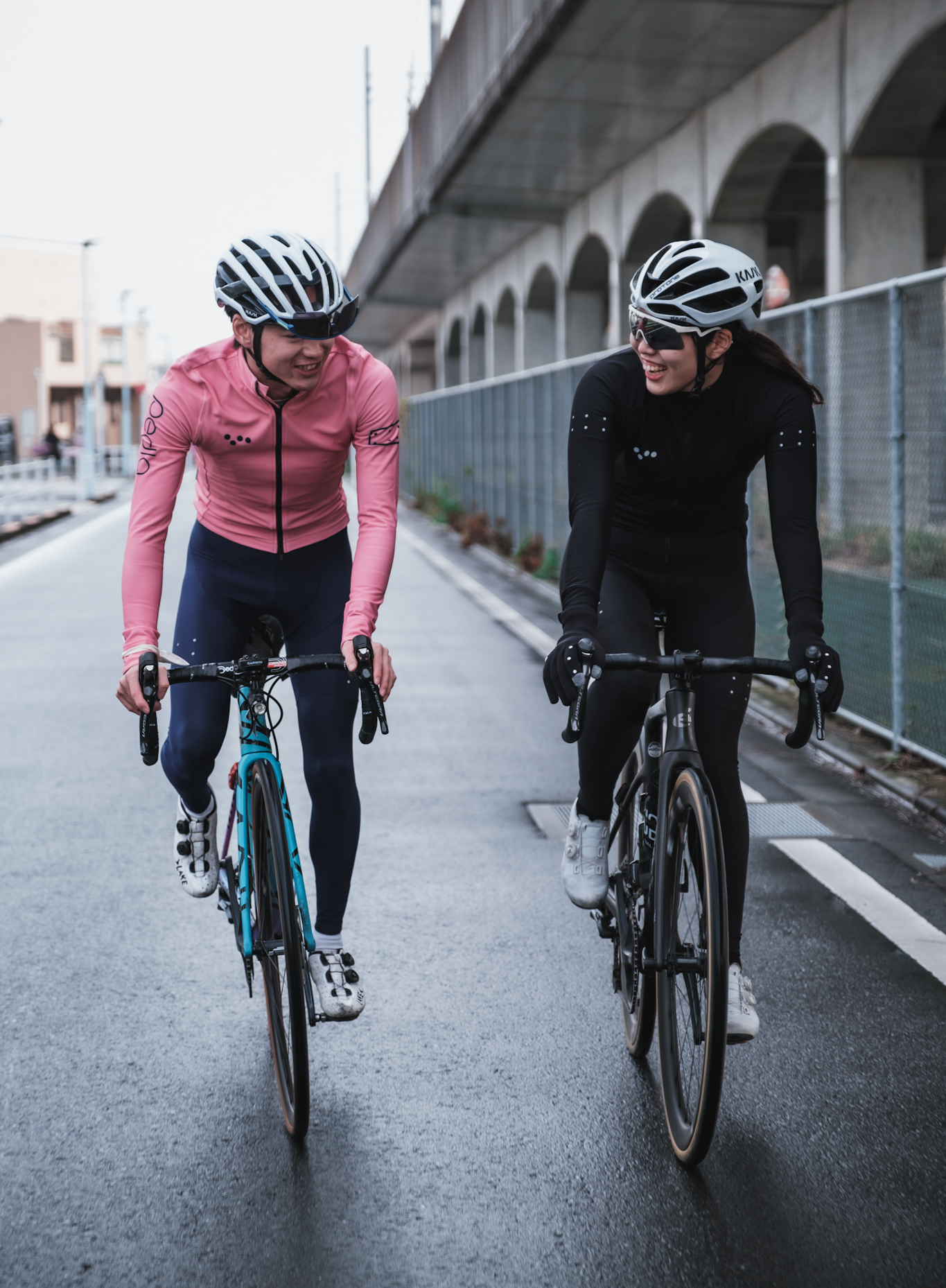 Rin (167cm/52kg): Jacket XS、Jersey XS、Bib Tights XS
Mei (167cm): Jacket Womens S、Jersey Womens S、Bib Tights Womens S
Tats(177cm/60kg/B86 W74 H90): Jacket S、Jersey XS、Bib Tights S
Pedla garments have long sleeves, tight around the torso, and short in length. The overall silhouette is a clean, tight fit.
For sizing, please refer to the size guide on the product page and the sizes worn by each member of the team.
6. The fun of matching style and clothing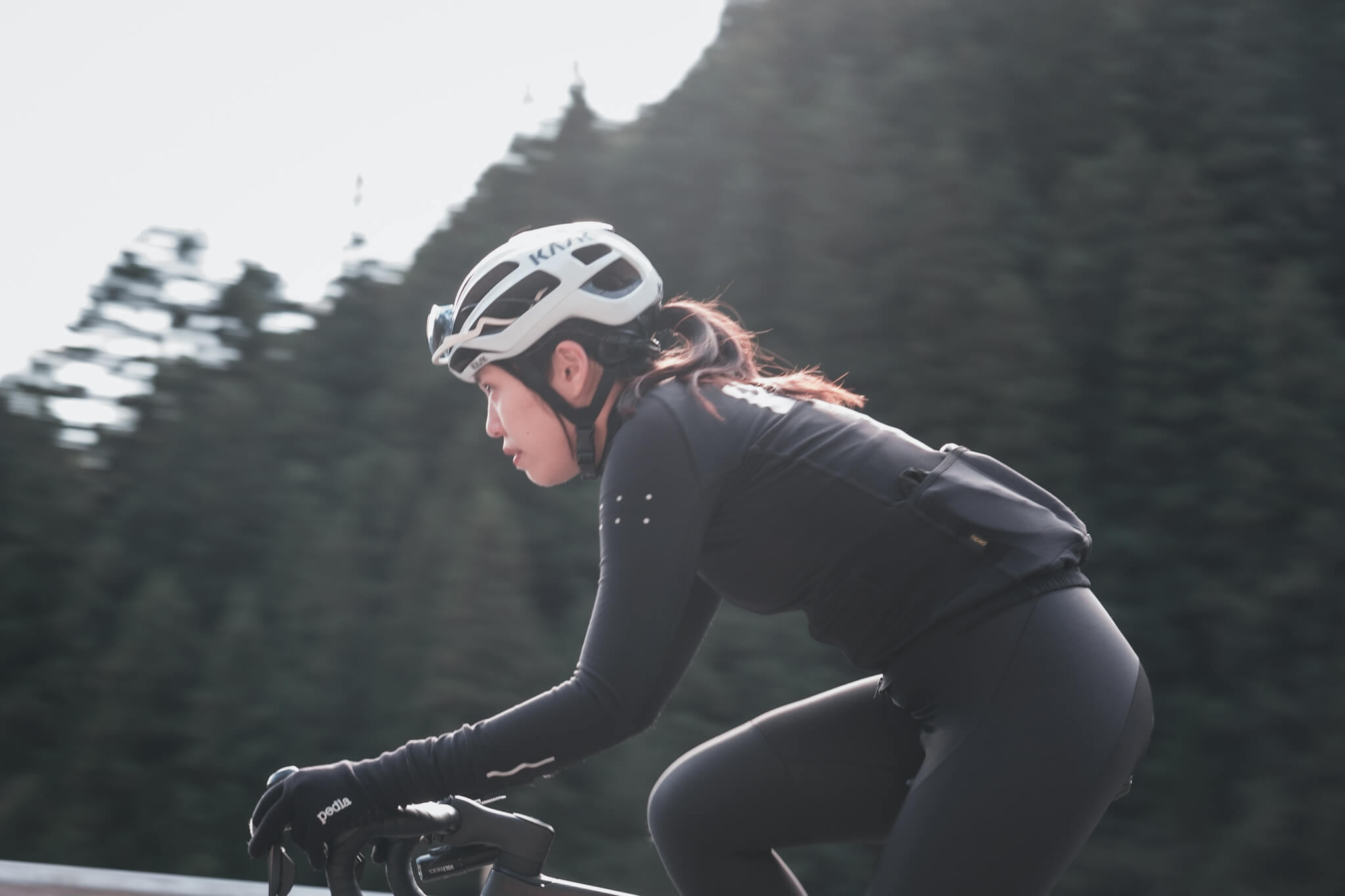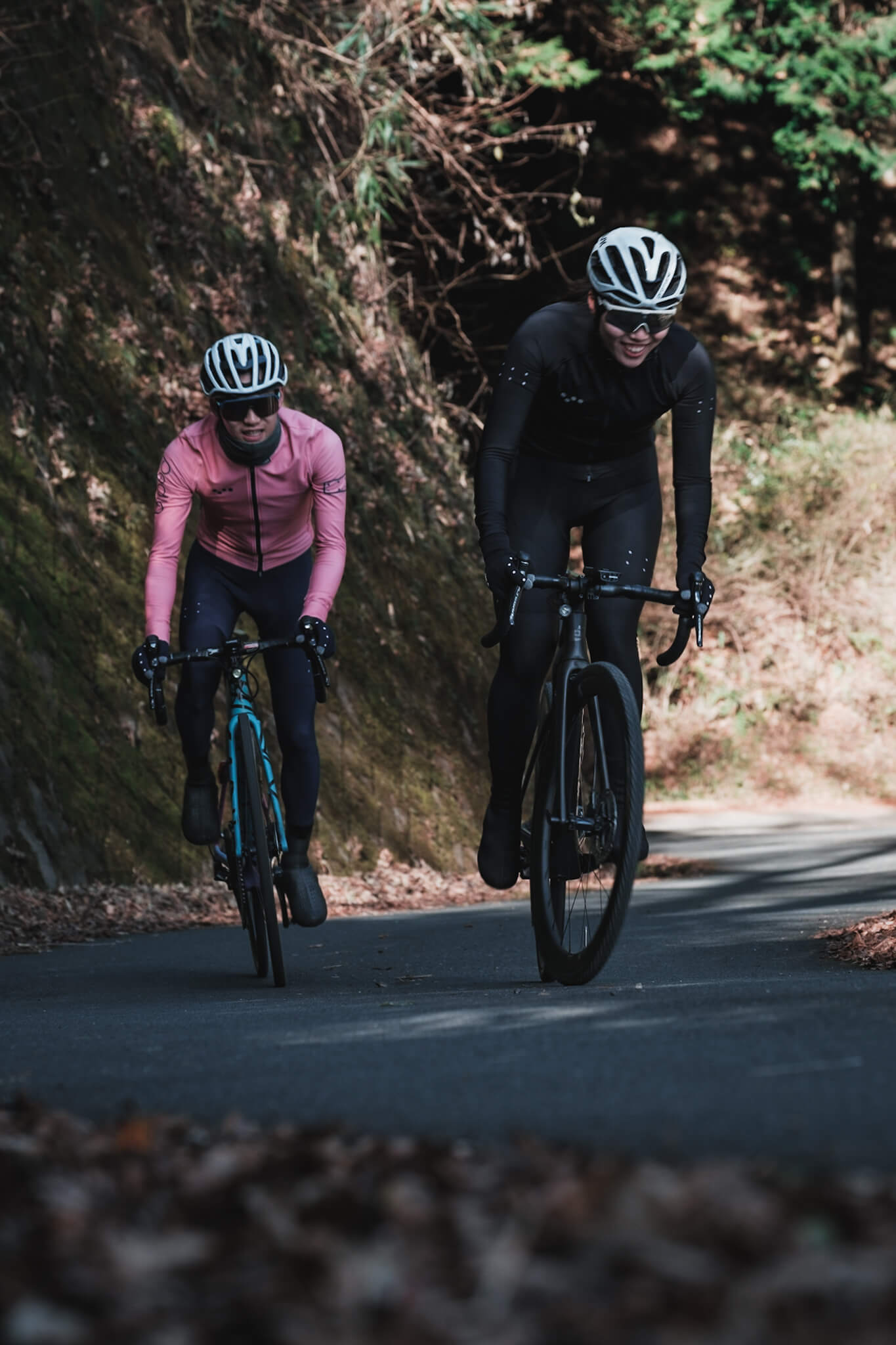 The ease of use of the bibs makes pedaling smooth, and the abundant functionality of the tops helps you deal with the cold in Pedla's winter setups.
Because each garment is subdivided by function, you may find it more difficult to get to know it compared to other brands, but when the style and garment match, you can be sure that the riding experience will be as comfortable as it can be.
You can create your own style with a sense of unity by wearing clothing with the Pedla dot mark.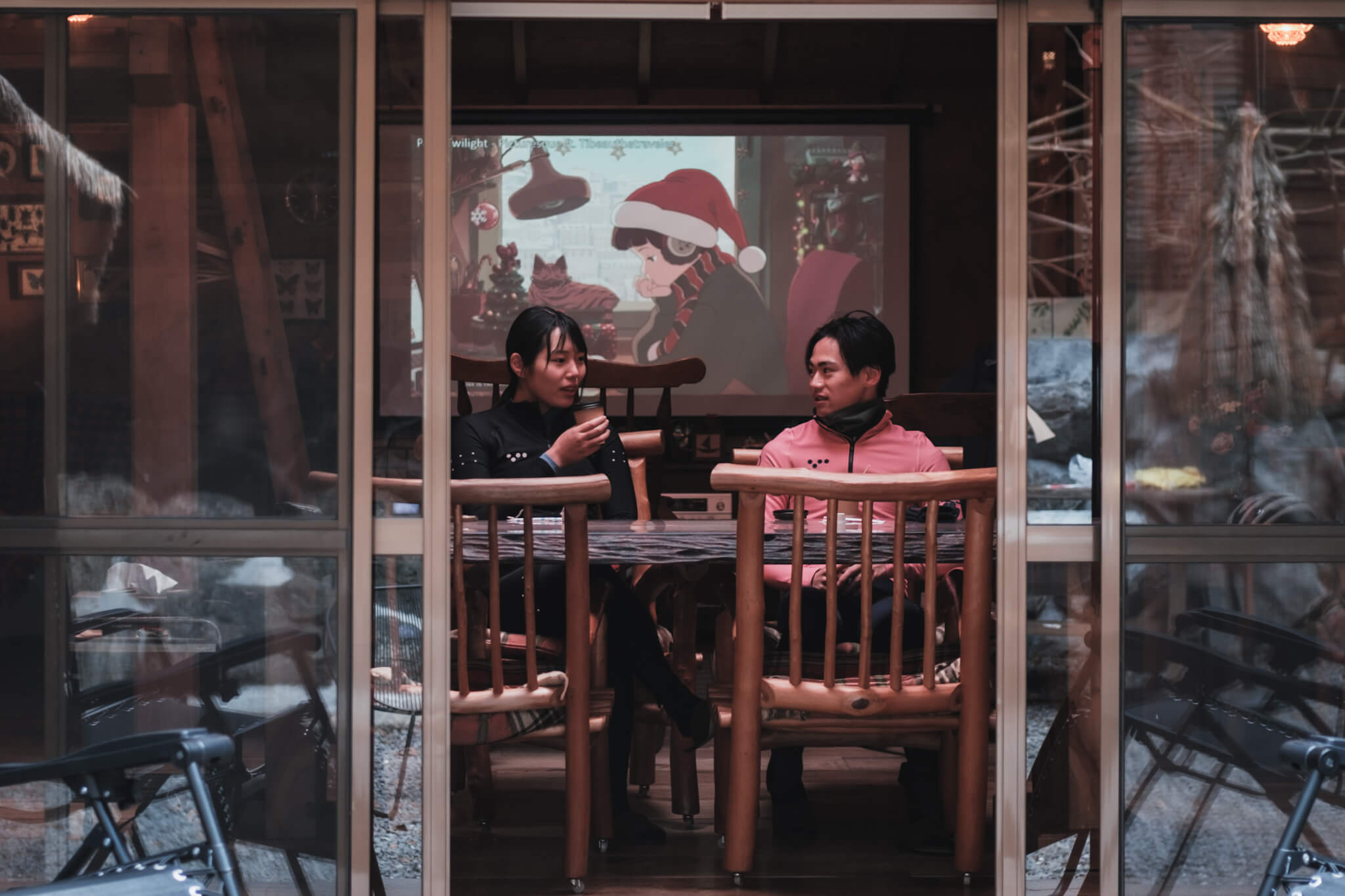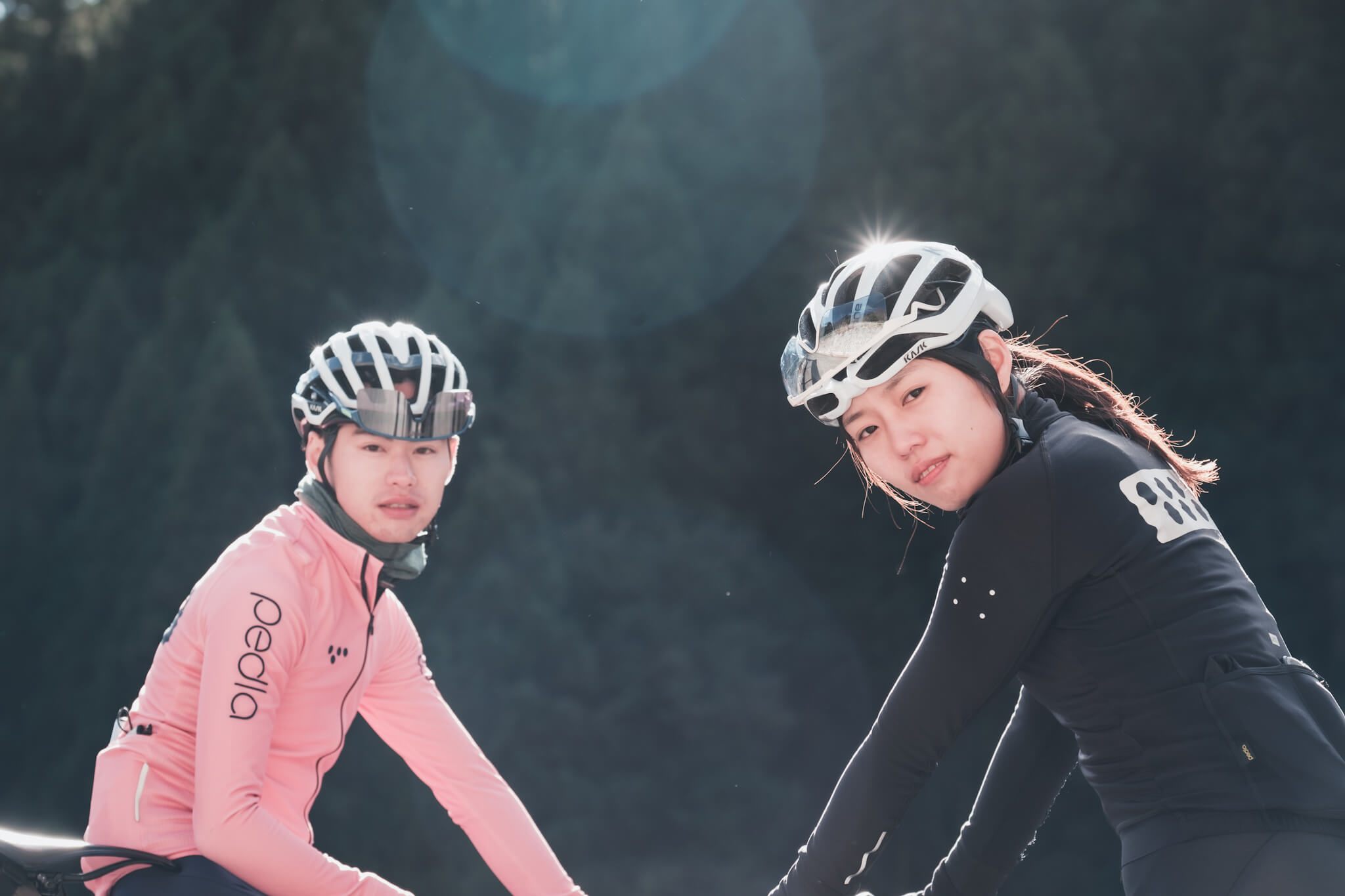 Review / Mei, Rin, & Tats
Edit & Photo / Tats