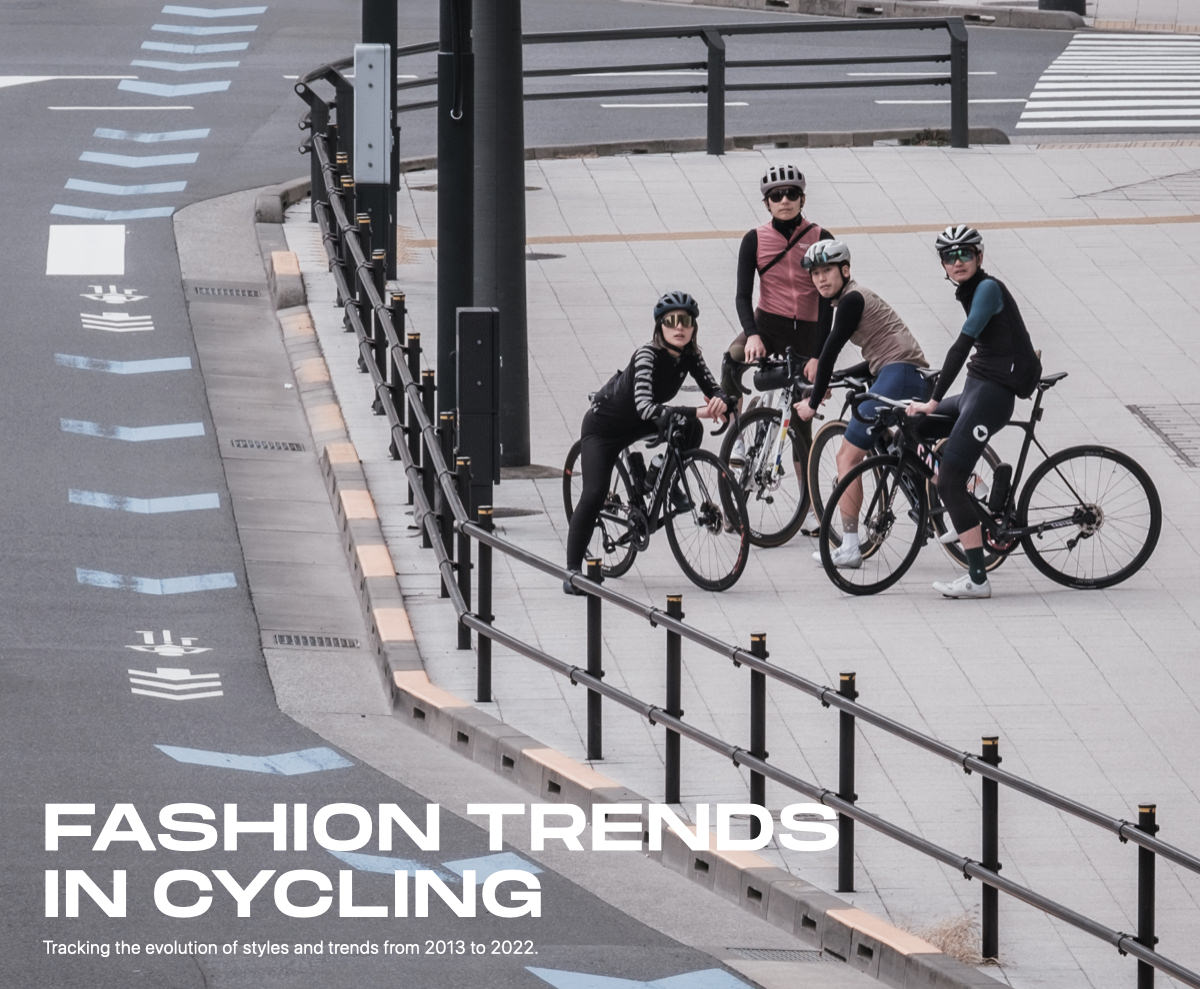 LoveCyclist has featured a number of international brands since around 2016, but the trends in cycling clothing have been changing from moment to moment, and the changes have been especially noticeable after 2020, along with the major upheaval in the cycling world.
Now, cycling clothing is moving closer to its original meaning of "fashion" and is on its way to elevating the status of cycling culture.
How have trends and clothing styles changed over the past 10 years to reach this point? In order to get a sense of the major trends, we will look at the evolution and future of cycling clothing by picking up clothing that symbolizes each era, with a focus on international brands that emerged in the 2010s.
Is there one piece that will remain in your memory?
text / Tats (@tats_lovecyclist)
1. 2013-2017 From the racing scene to a new era
Convince the racing scene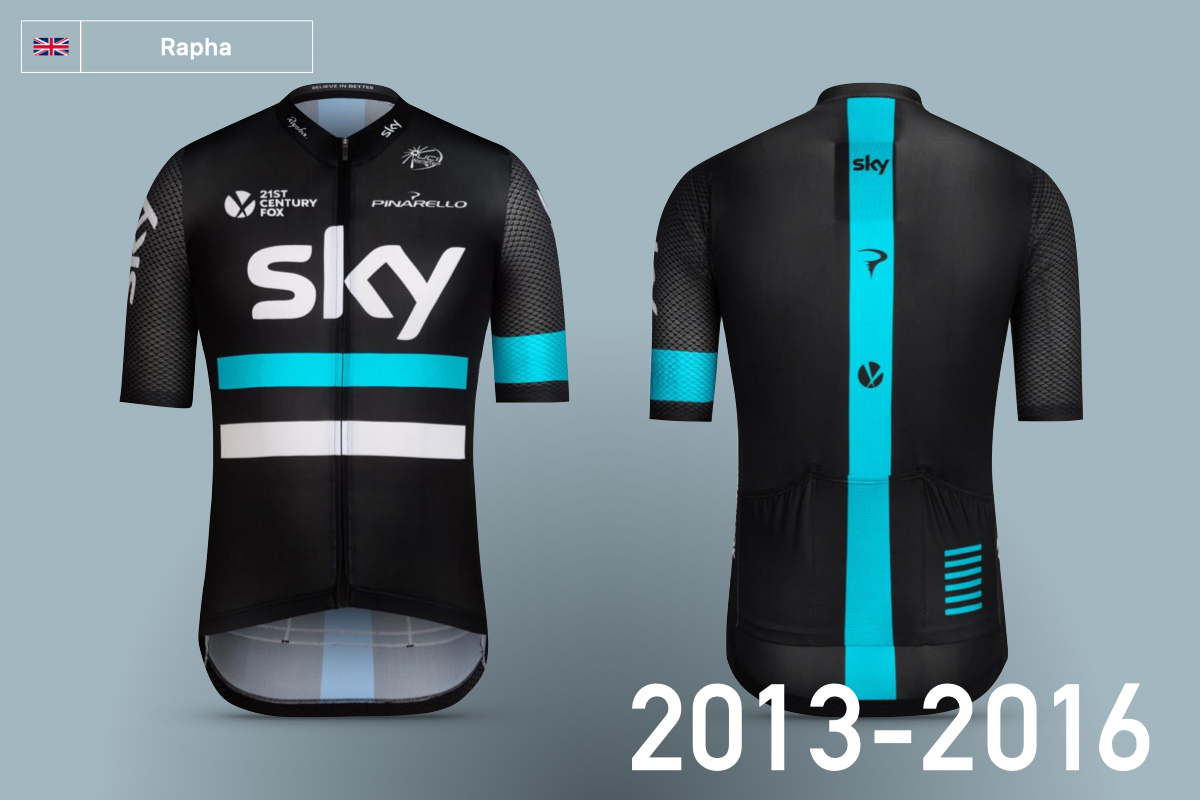 Team Sky Jersey ©Rapha
Rapha is indispensable to the current bicycle scene.
In the 2000s, historical brands such as ASSOS and Castelli, which were active in racing at the time, were popular, but after the arrival of Rapha, the power structure was rewritten.
It is due to Rapha's role in this era that many emerging brands are now thriving on Instagram.
Its role was to 'bridge the gap from the racing scene'.
Until then, clothing was often described in technical terms, as how to develop products that could be run comfortably under severe conditions.
Rapha, which has garnered attention for its classic designs, needed to satisfy top racers and general users alike in terms of functionality in order to make its presence felt in this market.
Rapha has been supporting Team Sky since 2013 and has continued to develop its products. With numerous victories in Grand Tours, Rapha has overcome the "design-only brand can't beat ASSOS in terms of performance" argument and proven that a start-up brand can be practical in the traditional racing scene.
The end of the contract with Team Sky at the end of 2016 can be seen as the end of its bridge-building role (EF, which we currently support, plays a different role, 'building bridges with the fans').
The Team Sky jersey is a monumental piece, as it laid the groundwork for emerging brands to thrive in the marketplace in the years to come.
Dawn of a New Era
In response to Rapha's success, many brands were launched in the mid-2010s, and colorful and assertive designs emerged, as if trying to survive amidst the crowd.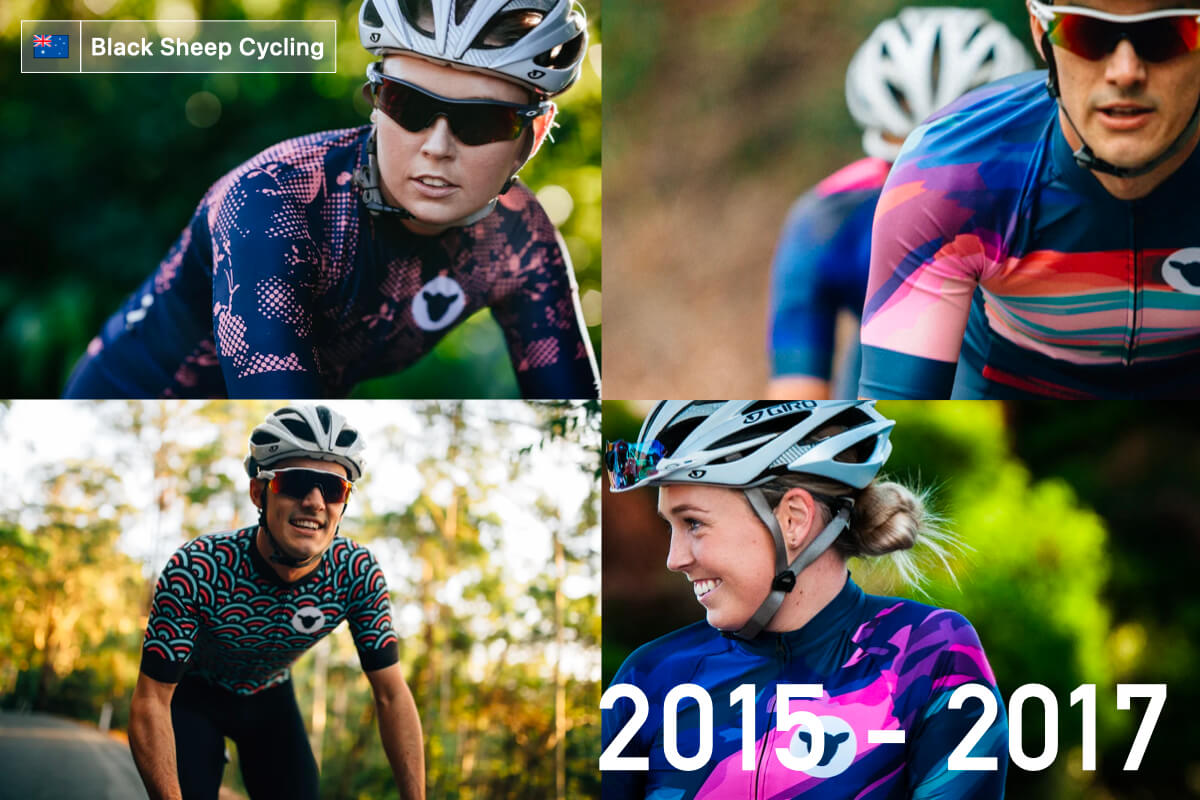 Black Sheep Cycling was released in a seasonal format with a design theme every six months.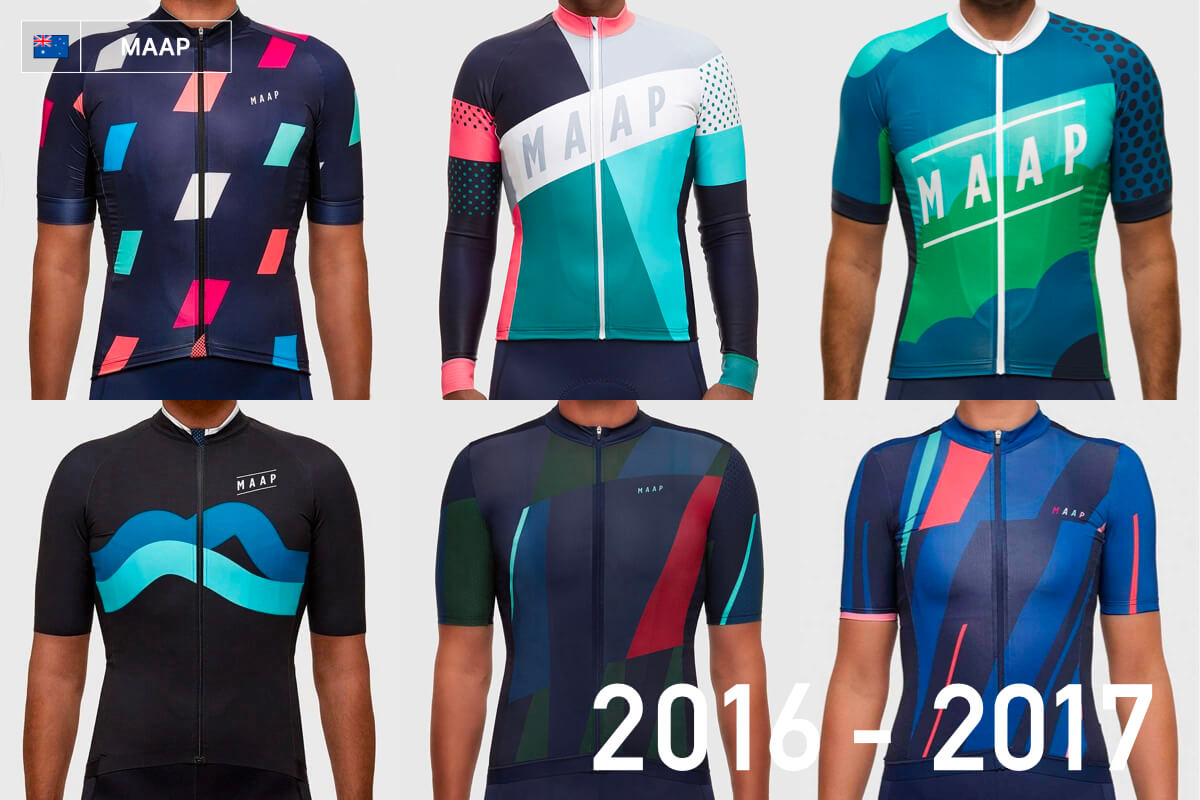 MAAP when it was actively incorporating 80s motifs.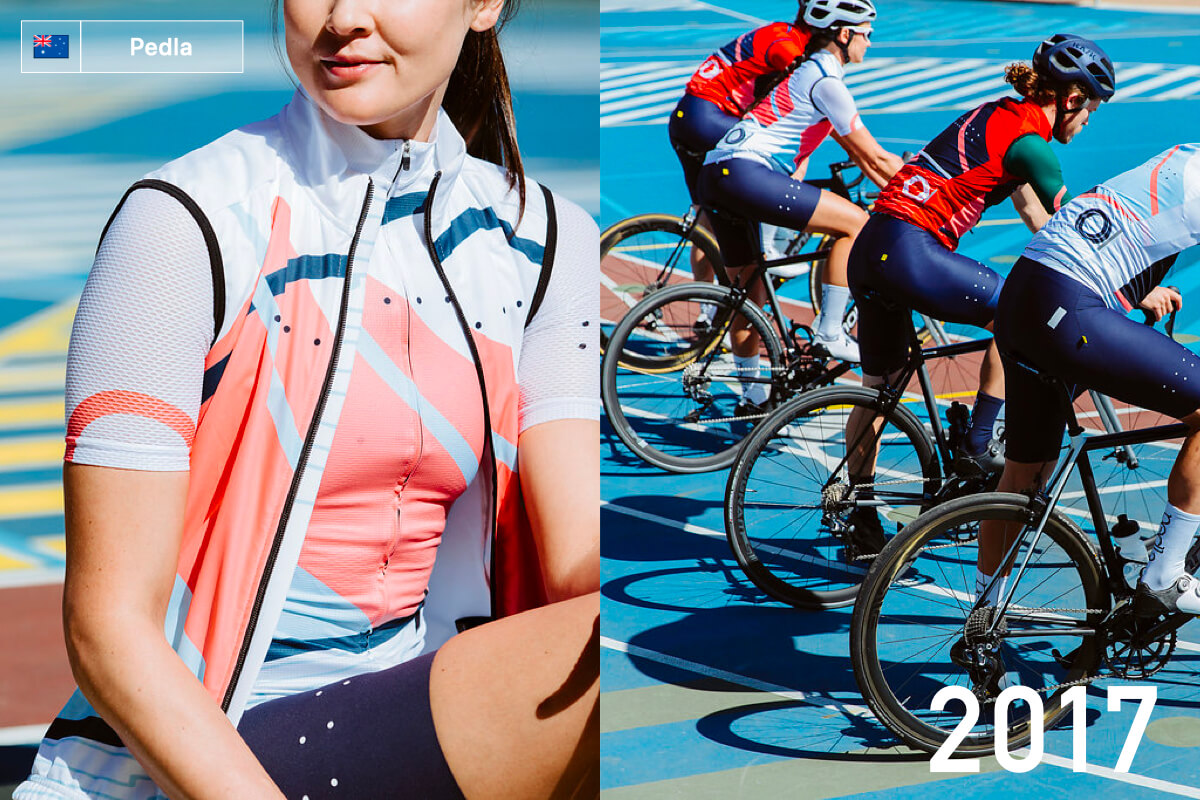 Like MAAP, Pedla has the essence of the 80s, with its geometric patterns and bright colors.
Black Sheep Cycling (2014), MAAP (2014), Pedla (2013) – this was a time when Australian brands, now major players, were gradually expanding their visibility.
"Season 1, Season 2, Season 3…" It was a time when they were exploring ways of selling and making products, releasing new products every six months in a seasonal format and trying diverse motifs and designs.
Some brands incorporated 80s motifs that were popular at the time, and the trend of actively incorporating "trend elements" into cycling clothing began around this time.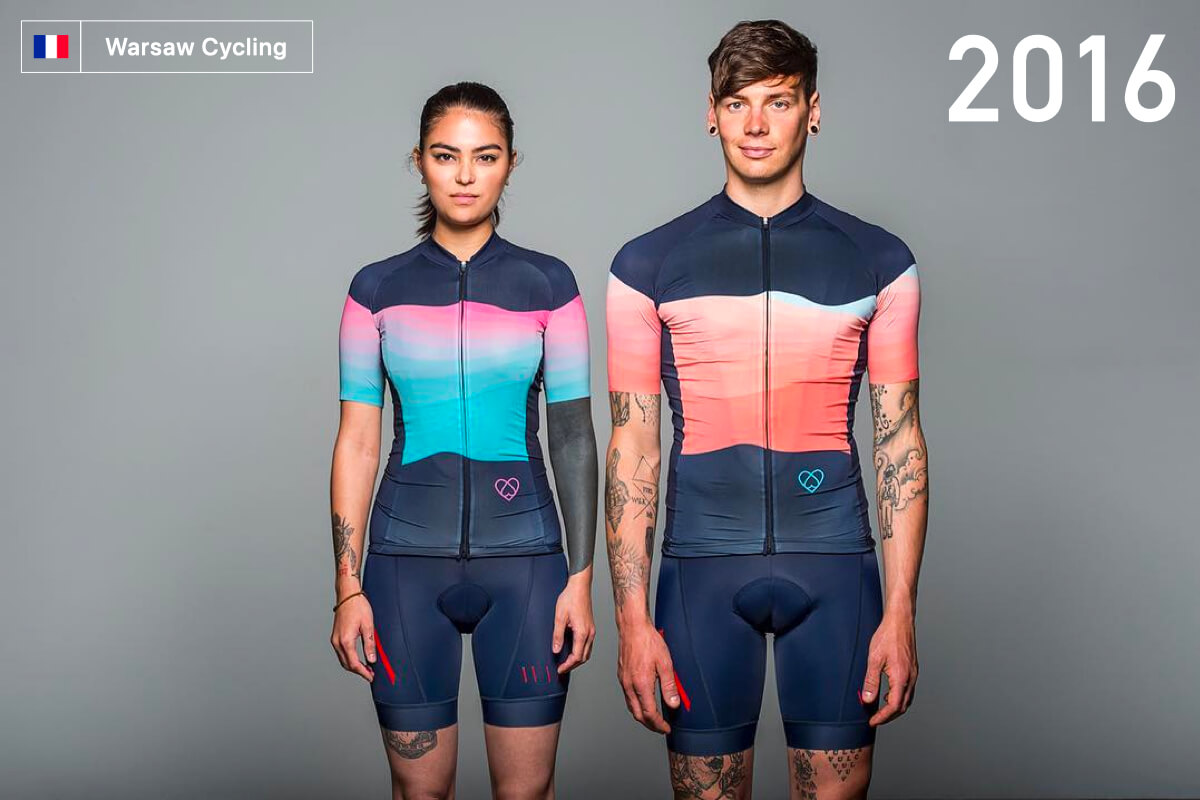 Warsaw Cycling was launched in 2014 by two young French designers.
It was shocking to see it end abruptly on New Year's Eve 2017 with the social networking post "It's a wrap!".
The style is still amazing to watch today, and it makes me wonder what the world would have looked like if Warsaw had continued.
In this period, young cyclists/designers from Europe, the U.S., and Australia were actively trying to launch brands (many brands were founded by two or three people). However, that said, there were some brands that exited the market along the way.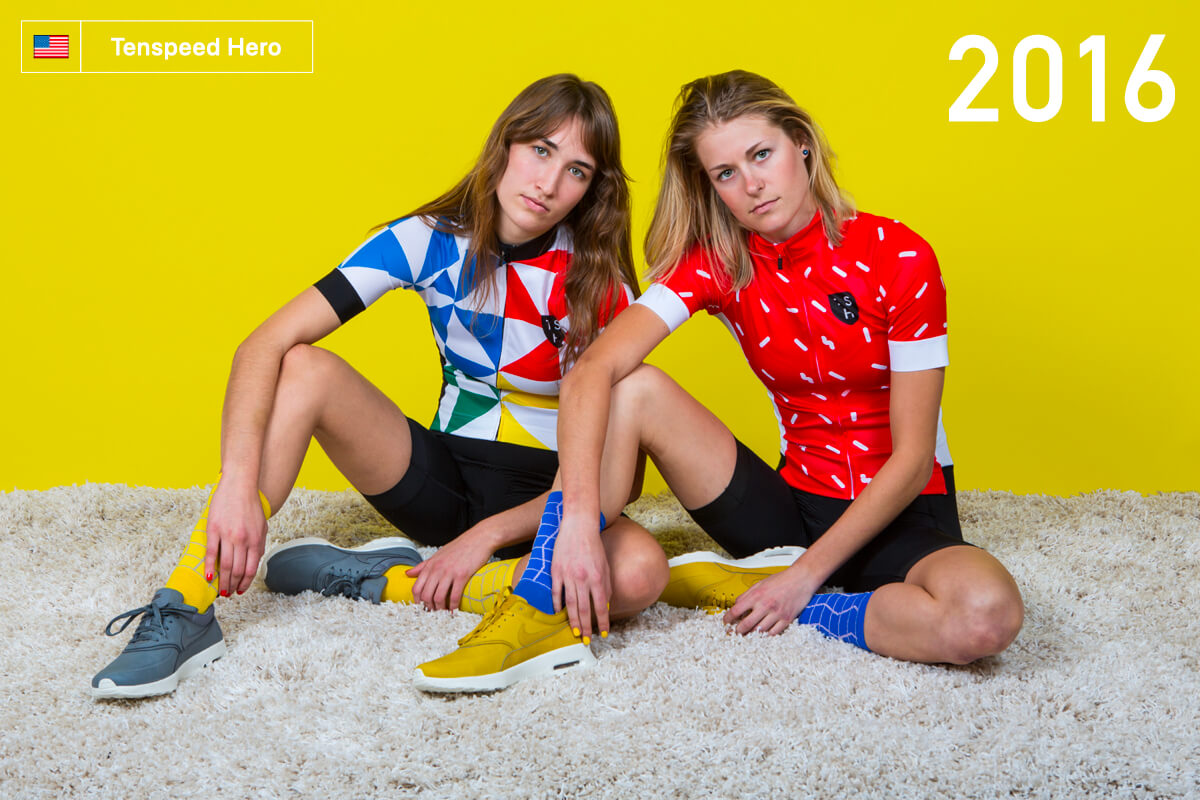 The style of the brand was so well established from that time that it is hard to imagine any other brand that does not disrupt the world view as much as Tenspeed Hero (I personally have had a strong desire to admire the brand since I first started cycling). The designs from those days are still sold with some adjustments, and they are still full of charm that will never fade away.
2. 2018-2019 Growing Markets
Over the next few years, the market will expand with emerging brands, and cycling clothing will enter a new stage with increasingly sophisticated design and performance, new added value, and marketing with an eye on the Asian region as well.
Creating sophisticated wear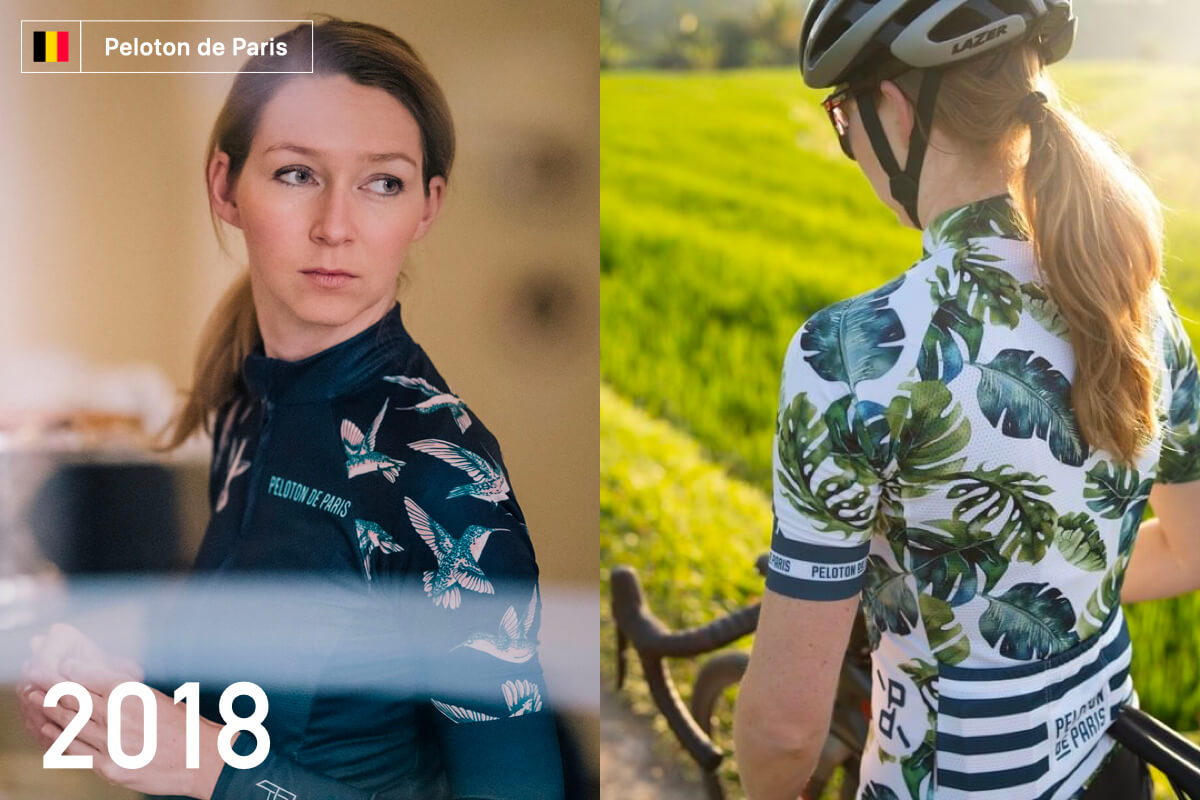 The development of Peloton de Paris, which started out as a privately owned store in Belgium and gradually became worn around the world, was one of the success stories of this era (and continues to grow, especially in Europe).
Original designs such as "Hummingbirds," which imitated adorable hummingbirds, and "Tropical Leafs," featuring leaves of tropical plants, made a fresh impression, and similar nature-inspired designs would continue to be popular from this point onward.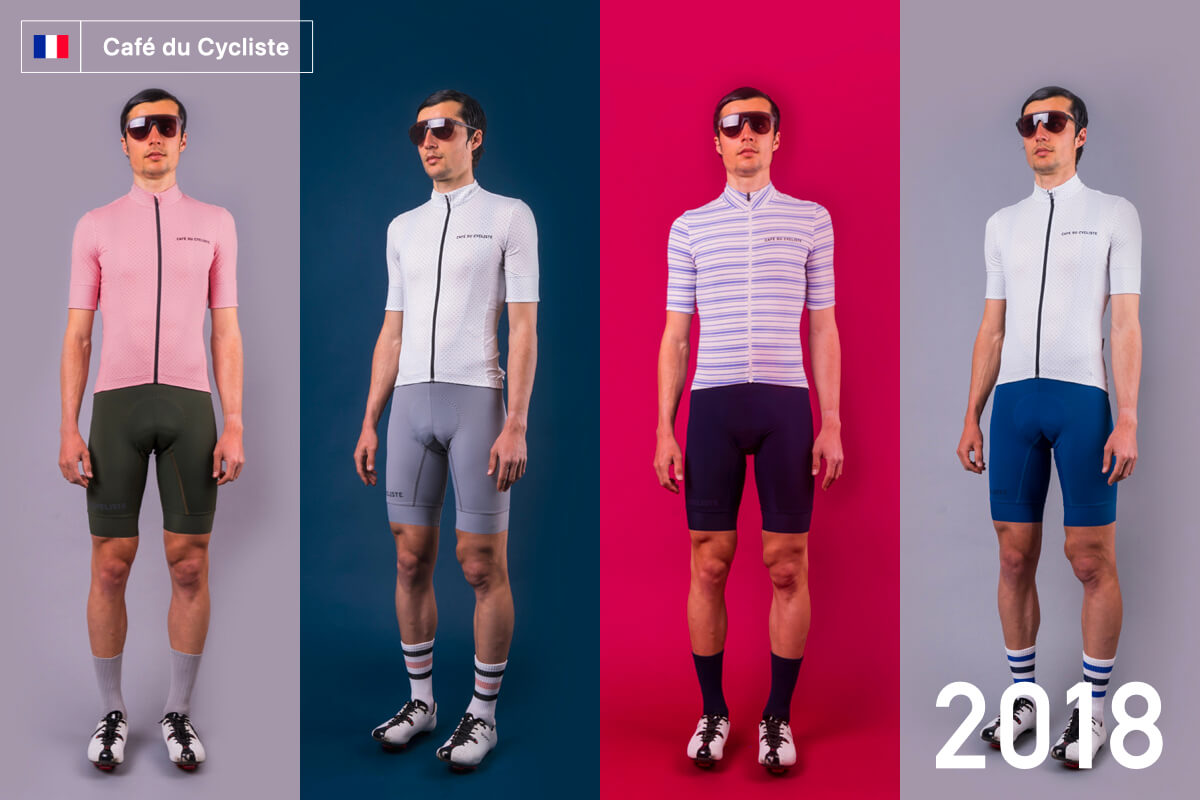 Colored bib shorts are now commonplace, and as Café du Cycliste pioneered the "PANTONE palette" style of colored bibs, the styles that emerged around this time have formed the current trend.
Incidentally, I used to wear this series myself, but at the time, colored bibs themselves were still a novelty, so I had the feeling that I was not quite at home in the cycling scene.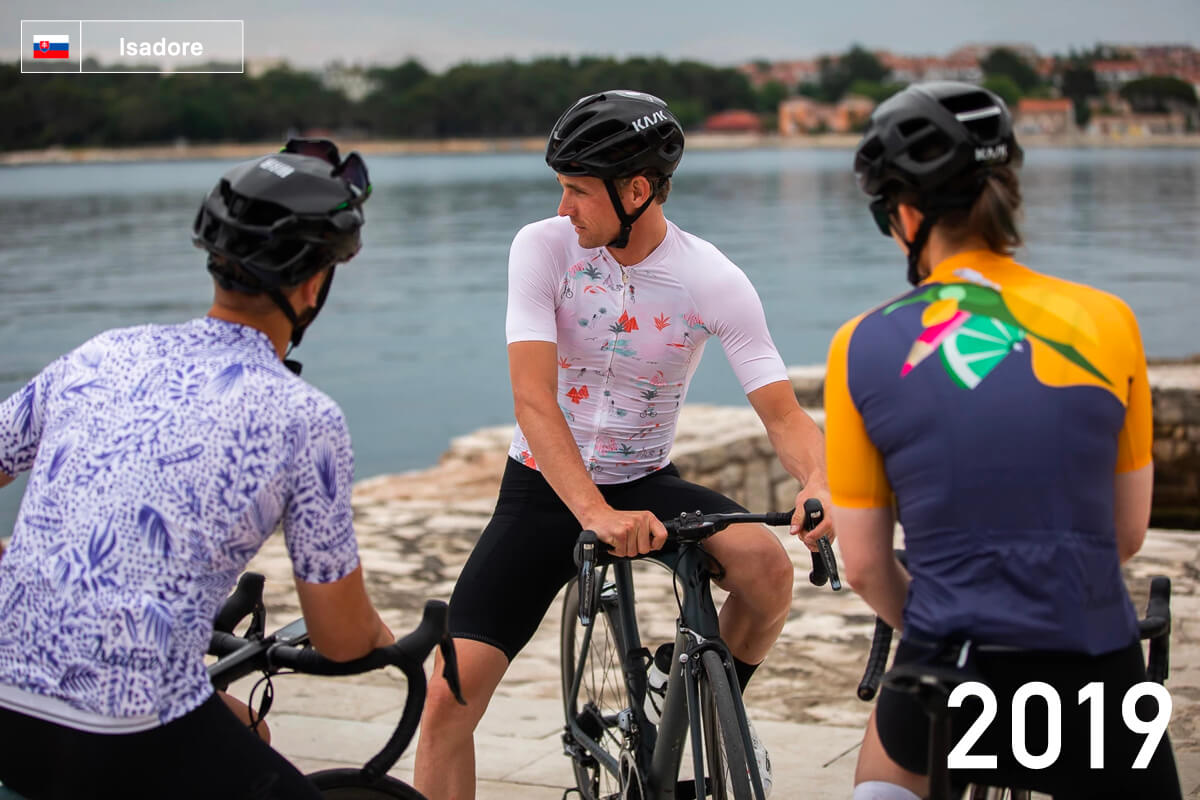 Isadore was the first brand to use recycled fabrics in its "Alternative Collection. Even though the fabrics are recycled, they are functionally comparable to the regular line and have become an iconic collection that adds new value to cycling clothing.
The Rise of PNS and Rapha Again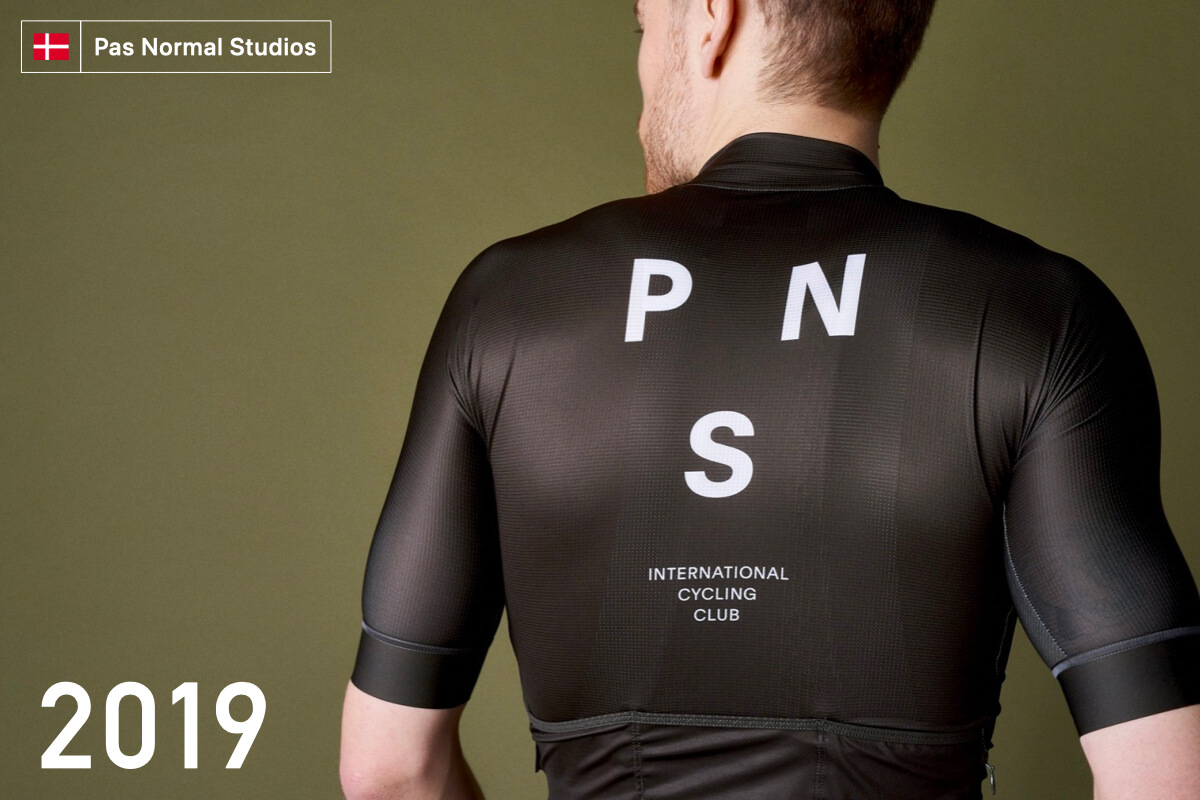 It was around this time that Pas Normal Studios of Denmark began to attract worldwide attention.
PNS was born from the idea that "the essential coolness of riding can be expressed through riding hard and pushing oneself as in a race," and its clothes are short in length, long in sleeves, and very tight.
This configuration, which brings out the beauty of the cyclist, together with the color-coordinated style, has had a great influence on the subsequent production of other brands' clothing.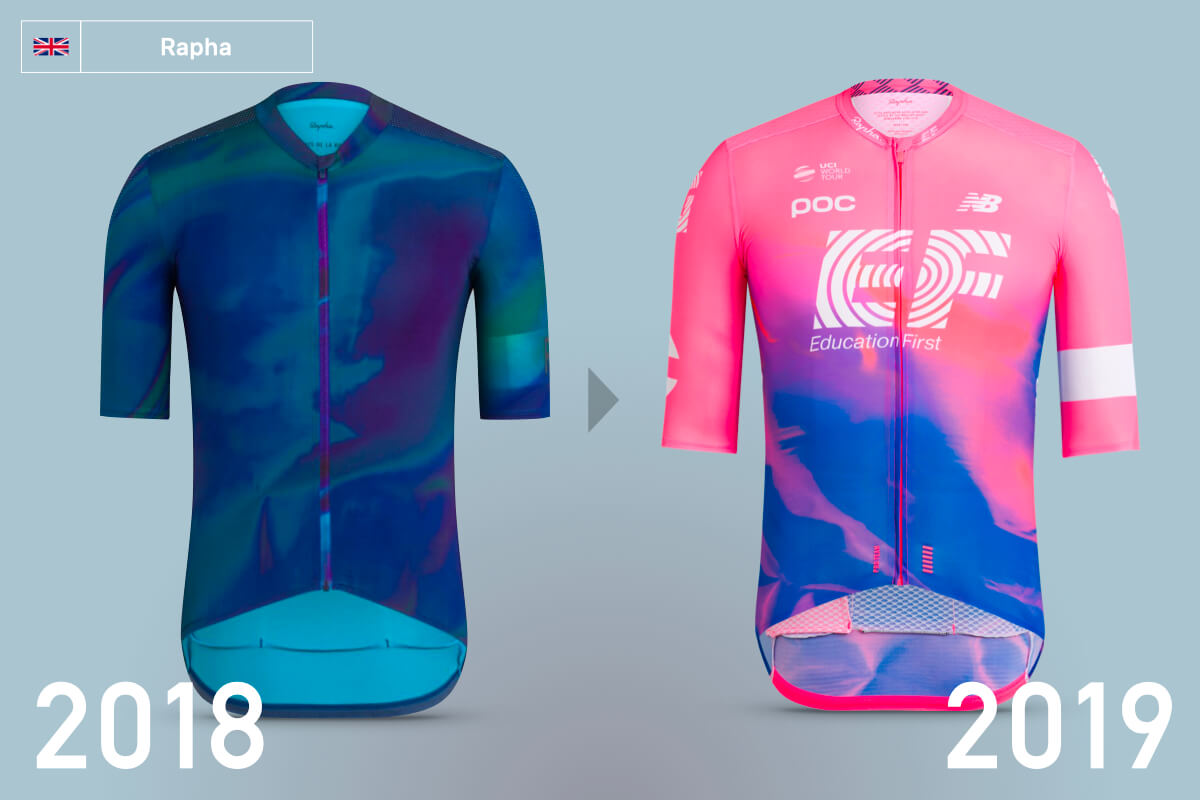 Rapha, on the other hand, had temporarily lost some of its brand strength due to frequent sales-oriented sales and the rise of emerging brands. However, from 2019 onward, it will undergo a vivid rebirth.
The kit that symbolizes this is the EF Education team jersey (this design is considered a sublimation of the oil film gradient of the 2018 Crit collection).
The use of multiple colors and gradients, which are the opposite of the minimalist worldview that Rapha has traditionally had, has created a new design trend in cycling clothing that is different from PNS. 
Presence in Asian markets
Cycling culture in Asia is also growing, and each brand will turn its attention to the Asian market.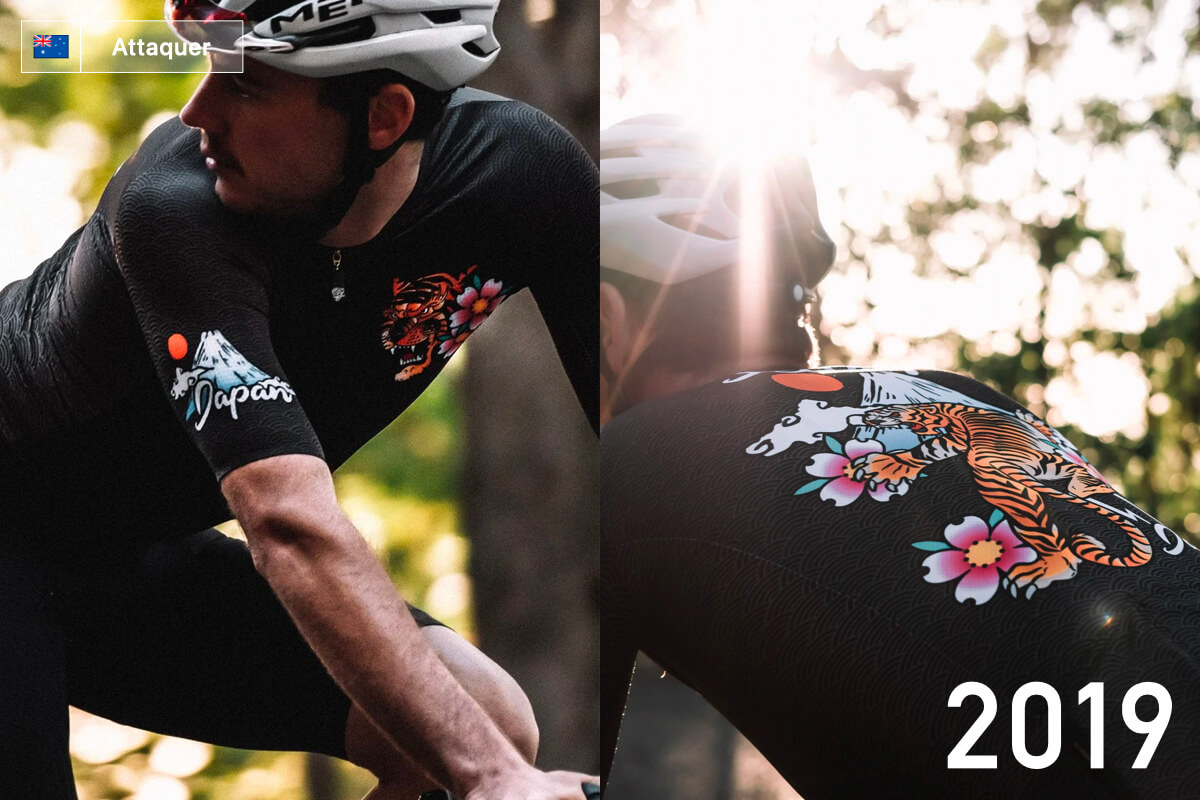 "Japan Jersey" designed by Attaquer for the Japanese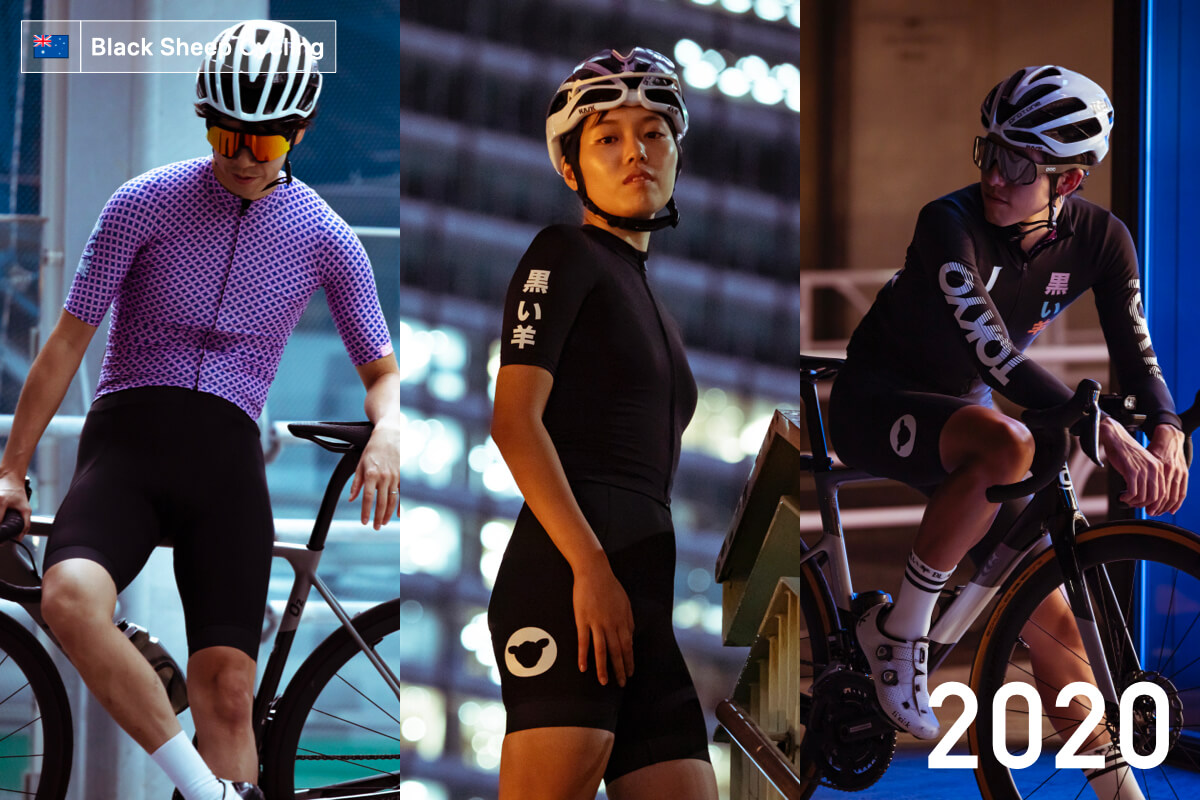 BSC's Limited Tokyo project, in which Love Cyclist also participated
Among them, clothing with a Japanese motif will be released: Attaquer designed "Japan Jersey" for the Japanese, and Black Sheep designed "Limited Tokyo" for the Western market with Tokyo as a motif. These were born out of the style-oriented culture that had been formed in Japan.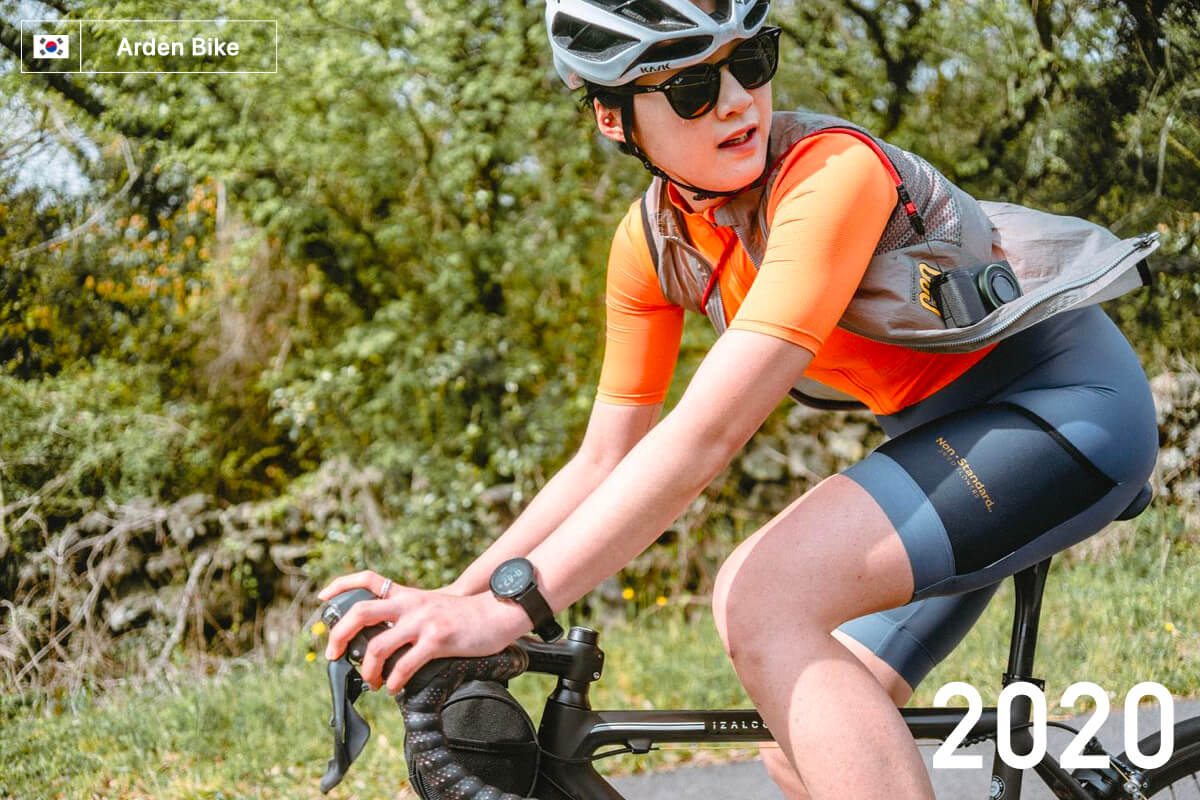 Korean Cycling Culture, with 20-somethings at the center
Brands originating in Asia are also gradually gaining recognition, especially in the Asian region.
Representative examples include Arden Bike and Cheese Cycling Club from South Korea, which produce fast-fashion-like products, and Concept Speed from Thailand, which is made by young designers. These Asian brands, which incorporate Western and Australian styles while sublimating them into their own culture, are brands to keep an eye on in the future.
Column 1: Changes in clothing brands used by bicycle brands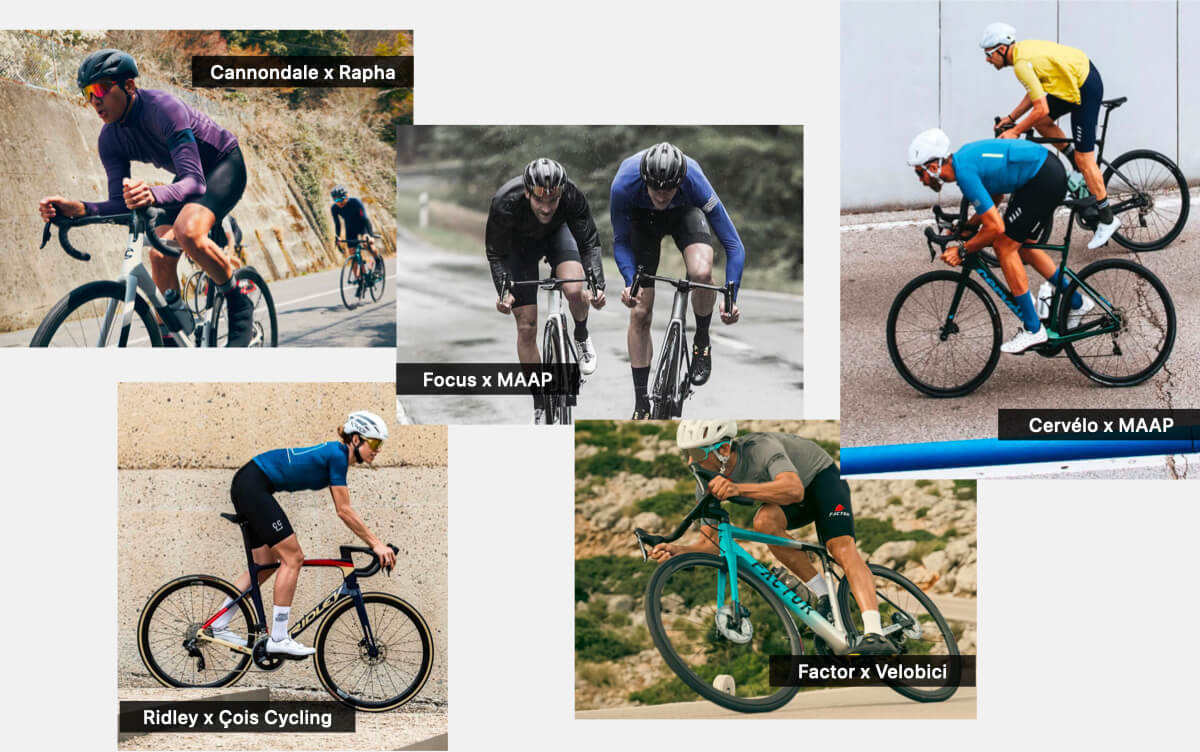 Around this time, we began to see a shift in the clothing worn by advertising models for bicycle brands from traditional brands to emerging brands.
Cannondale adopted Pedla and then Rapha, Focus and Cervélo adopted MAAP, and Factor adopted Velobici, etc. By having models wear emerging brands, it is possible to create an image of a new era for bicycles.
Coincidentally, many of the bikes preferred by Love Cyclist members were also from these brands.
3. 2020-2021 Back to the "original" fashion
The "SDGs," universal development goals for developed countries, begin to spread, and the cycling world itself undergoes a value shift, fueled in part by pandemics. In this context, cycling clothing embraces diversity and begins to step into its role as a social garment (="fashion" in the original sense of the word).
The age of the SDGs
The two main initiatives for brands in the SDG era are 1) gender neutrality and 2) consideration for manufacturing methods.
While traditional brands seem to be lagging behind in adapting to change, many emerging brands are actively incorporating these elements.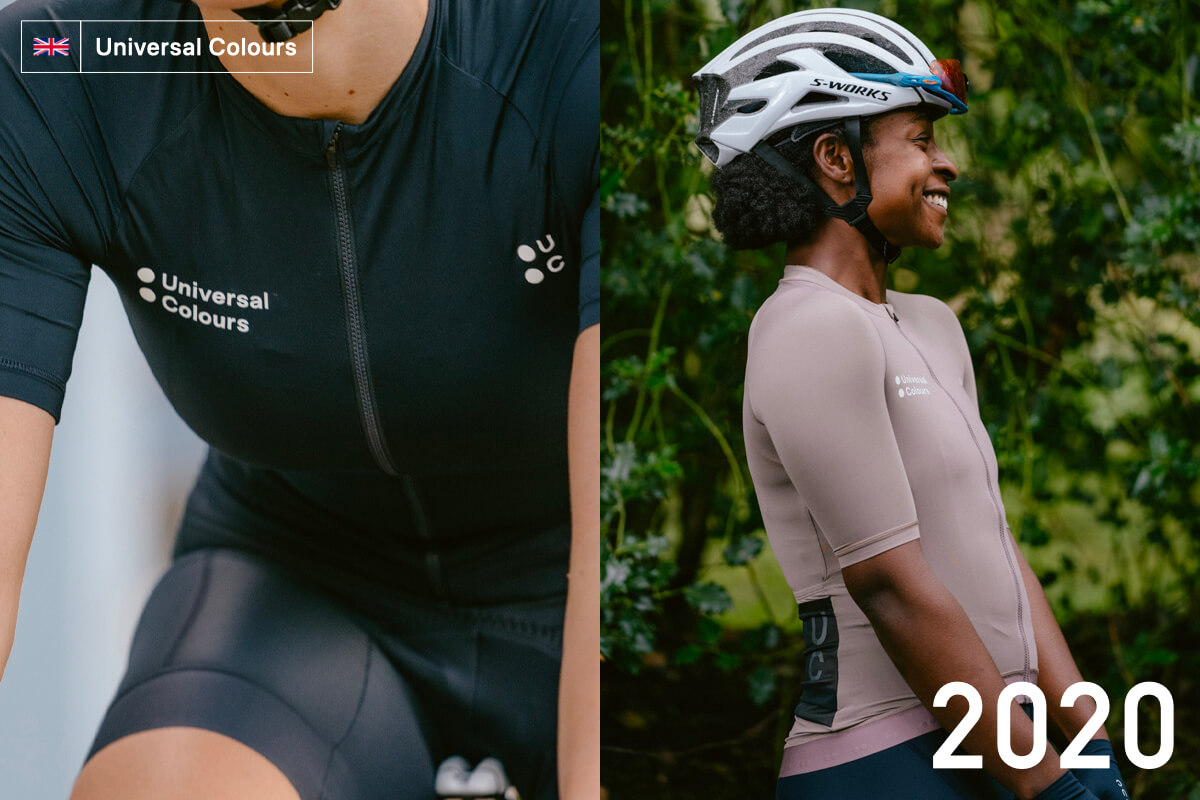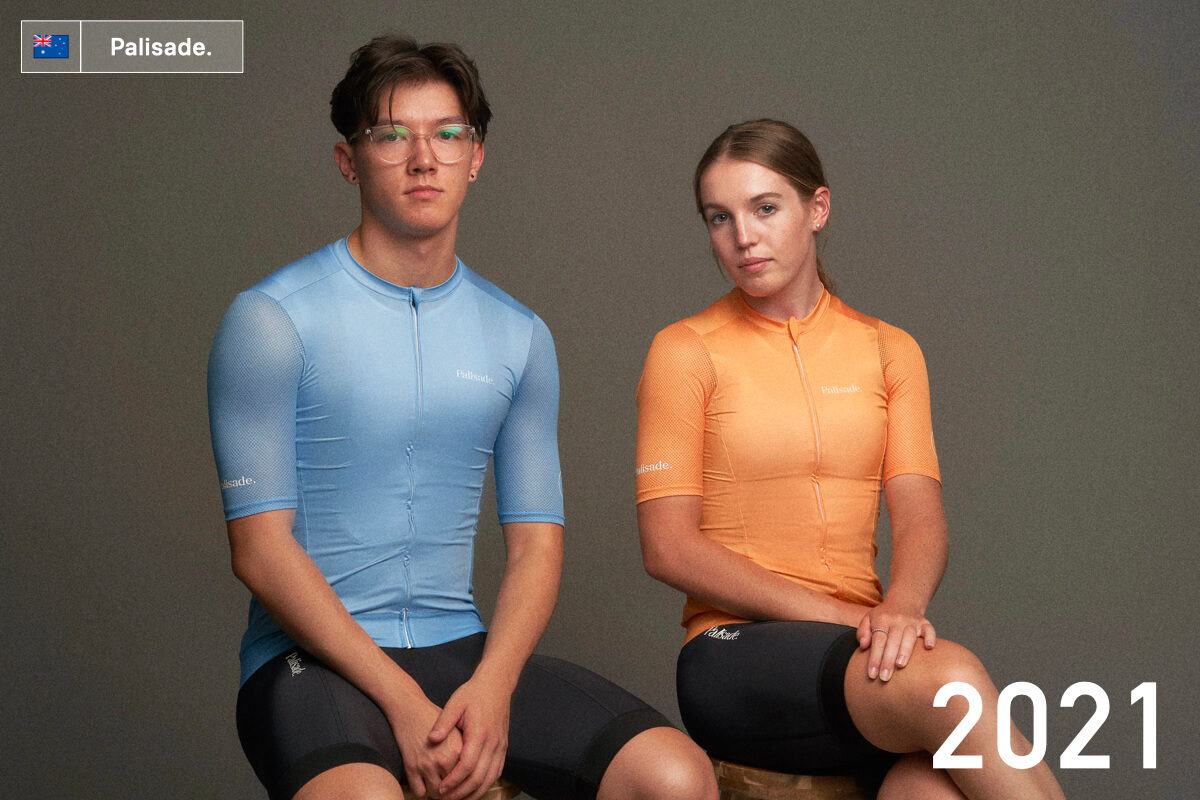 Universal Colours and Palisade., which were born at this time, are thoroughly committed to elements (1) and (2), and have a large presence as brands that represent the current values.
It is precisely because we live in an era in which empathy with a brand, rather than the functionality or design of a product, is the motivation for purchase, that a certain number of highly sensitive users have also come to choose these brands.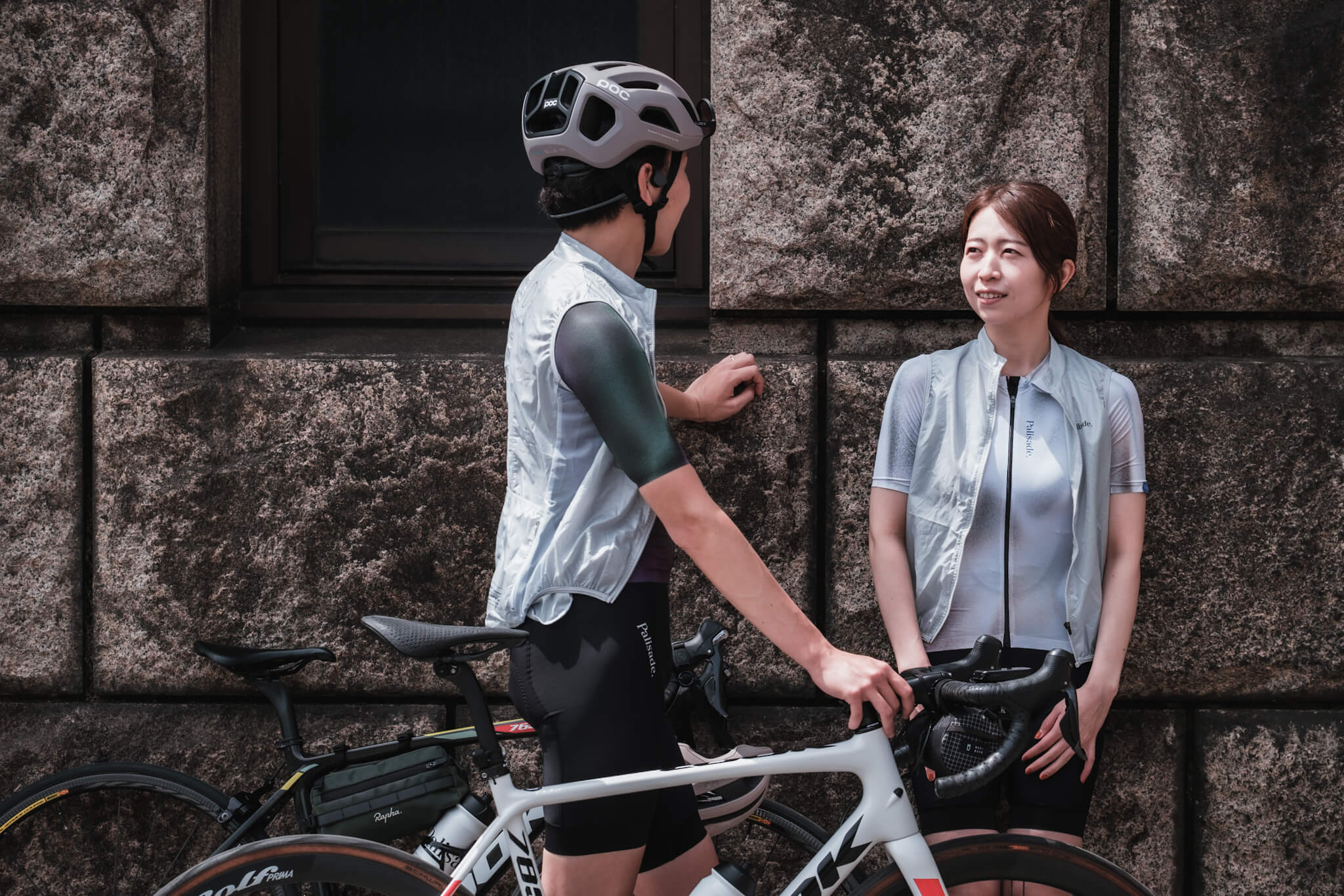 Gender neutrality is a priority for Love Cyclist
Raising the status of cycling culture
In parallel with these developments, each brand announced a series of collaborations with famous street brands.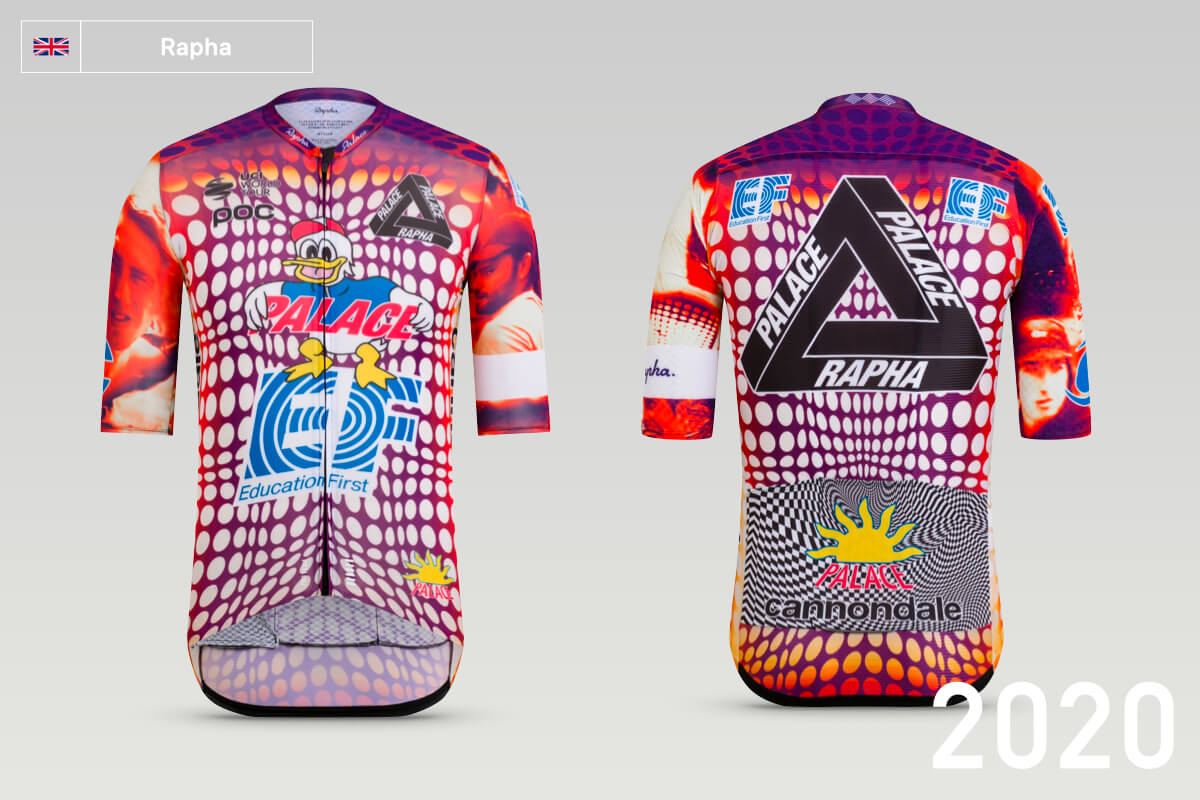 Rapha x Palace ©Rapha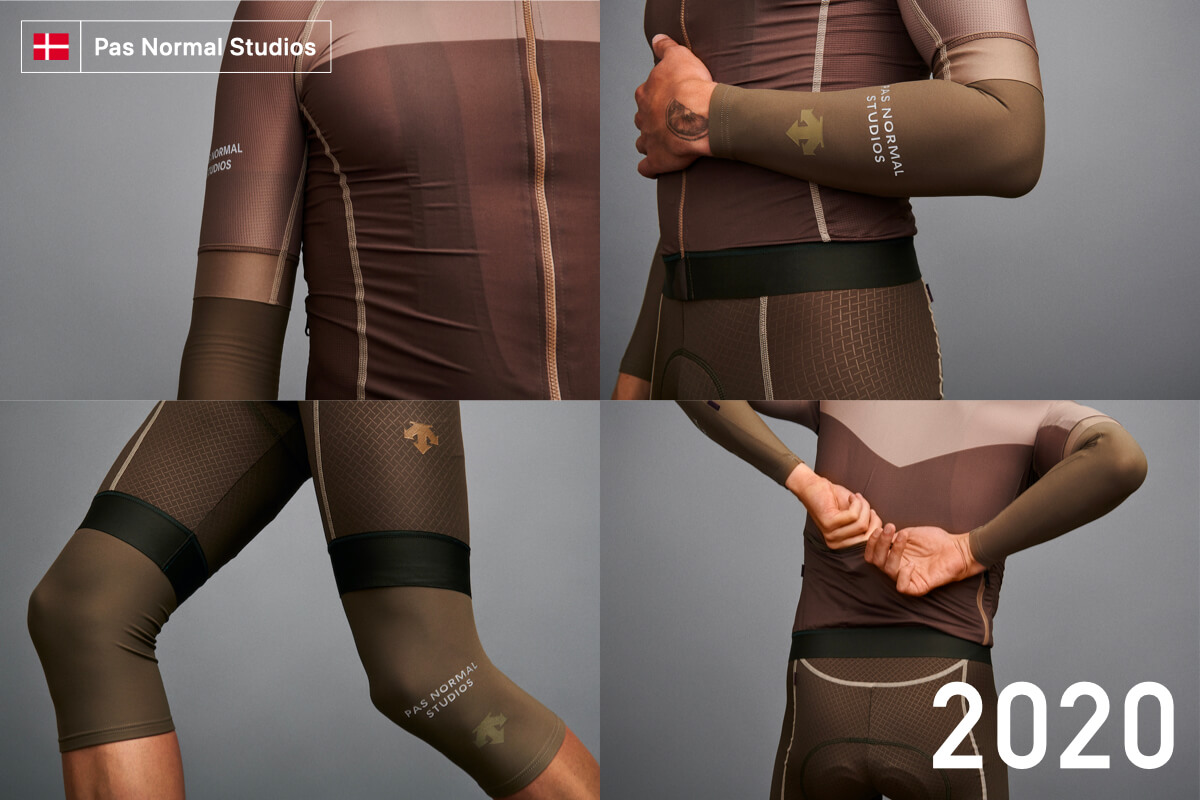 PNS x Descente ©Pas Normal Studios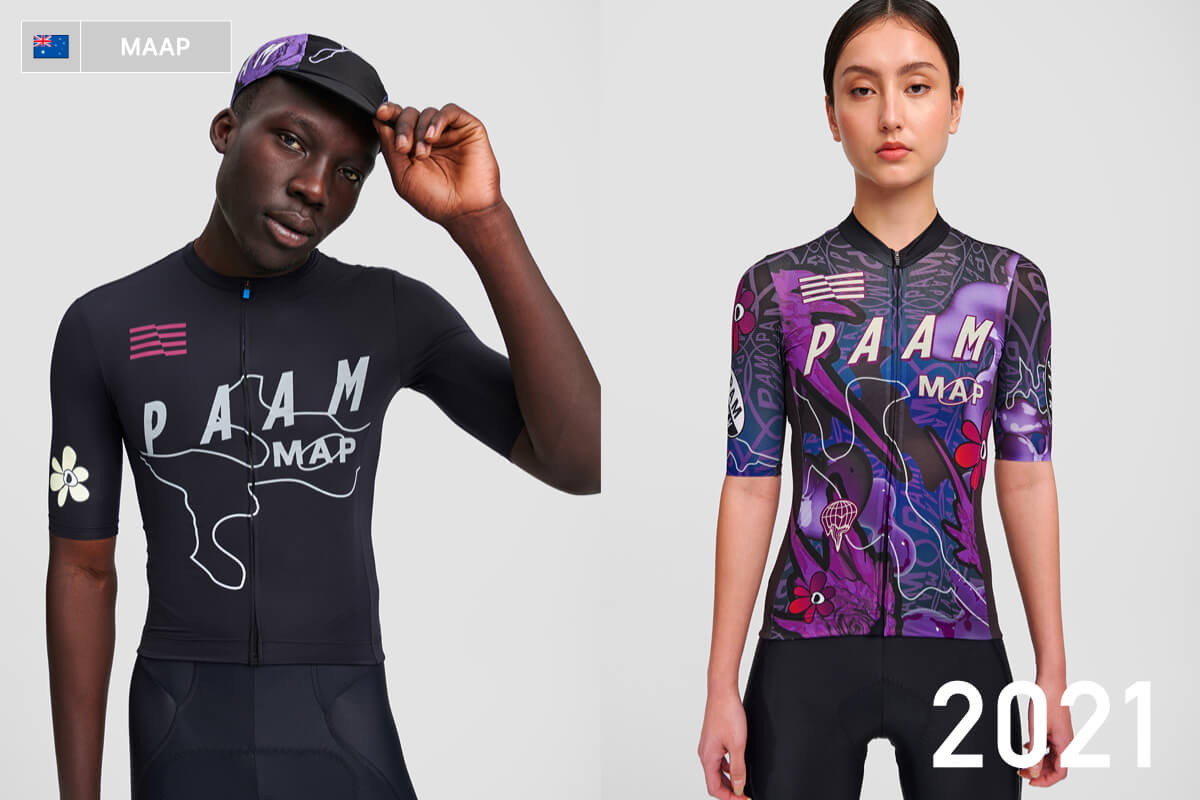 MAAP x P.A.M ©MAAP
Rapha x Palace, PNS x Descente, MAAP x P.A.M, MAAP x NewEra – these initiatives aim to mix up cycling culture and street culture. Until now, bicycle fashion has been on a path of isolation, distancing itself from the general public, but over the past decade, as cycling clothing has gradually become "a less uncomfortable attire in the city," we are seeing efforts to elevate the status of cycling culture in this way.
Originally, fashion meant "the attire of a person as a social being" rather than "the attire of self-assertion that adorns one's appearance," and the movement from around 2020 indicates that bicycle fashion is approaching its original meaning.
Column 2: Changes in catalog-appointed models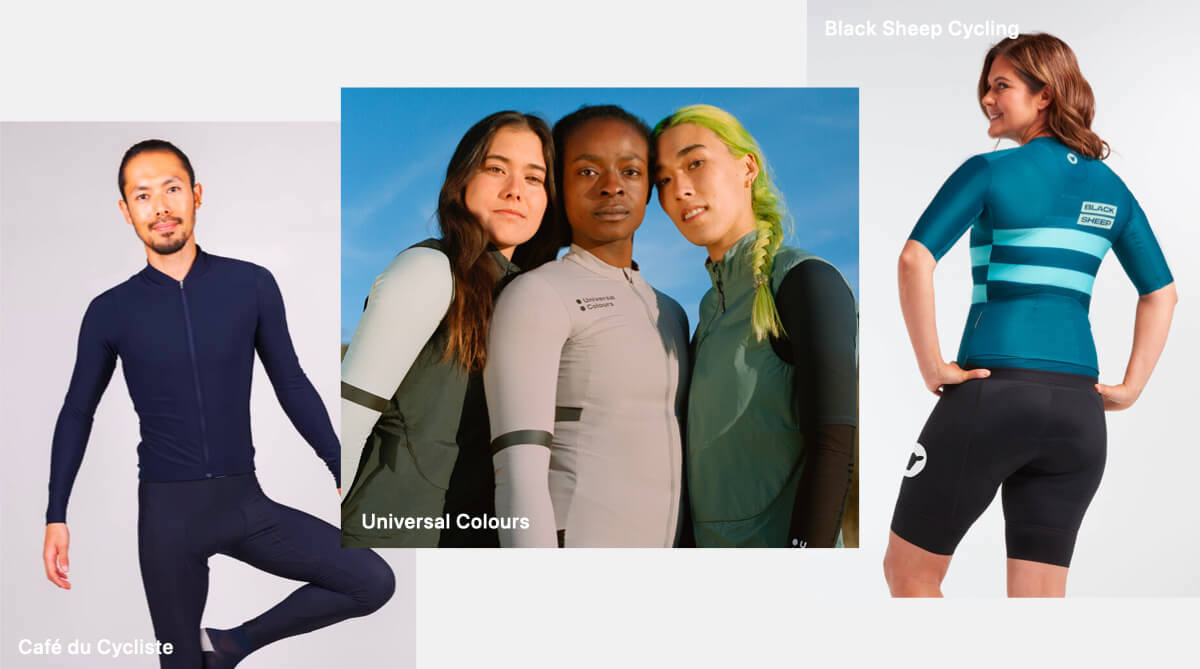 As times have changed, the models used for catalog appointments have become more diverse.
– Use of Asian and black models (Café du Cycliste, Universal Colours, Pedla, MAAP, etc.)
With the intention of expanding the market more, and the two aspects of a society that tolerates diversity, cycling clothing, which has been mostly a white model in the past, is now seeing a diverse range of races.
– Use of models who are not too thin (Black Sheep, No God No Masters, etc.)
This is due to the problem of models being too thin in the fashion industry since the end of the 2010s, and the "body positive" movement that loves people to look as they are.
As for cycling clothing, the evolution of "fabrics" that are now highly stretchable and can fit all body types has helped to fuel this trend.
4. 2021-2022 The Age of "Liberation"
In addition to the gender, cultural, and market trends that have been discussed thus far, the diversification of all aspects, such as de-racing and gravel roads, has removed the restrictions of "this is how you must look if you ride a road bike."
The silhouette of the garments themselves also began to break free from tightness, as if to break free from restrictions.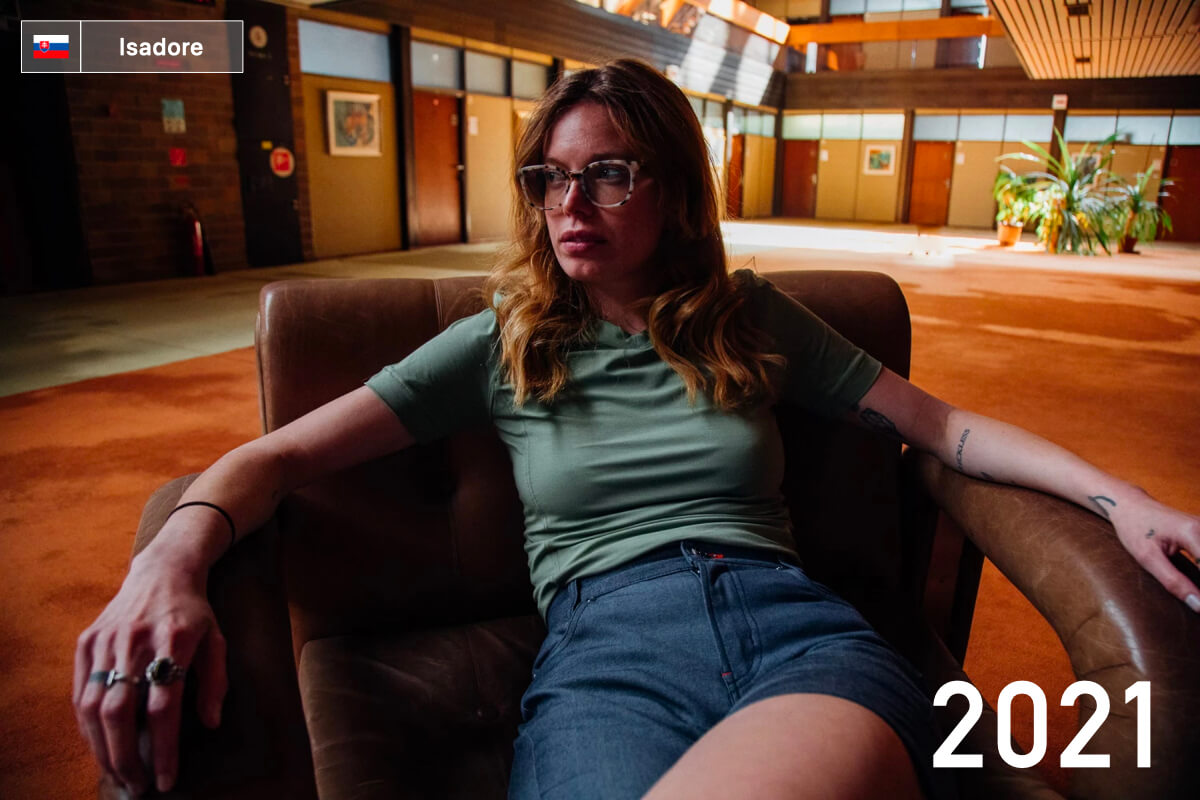 Isadore has long been developing an Urban collection, aiming to integrate it with lifestyle.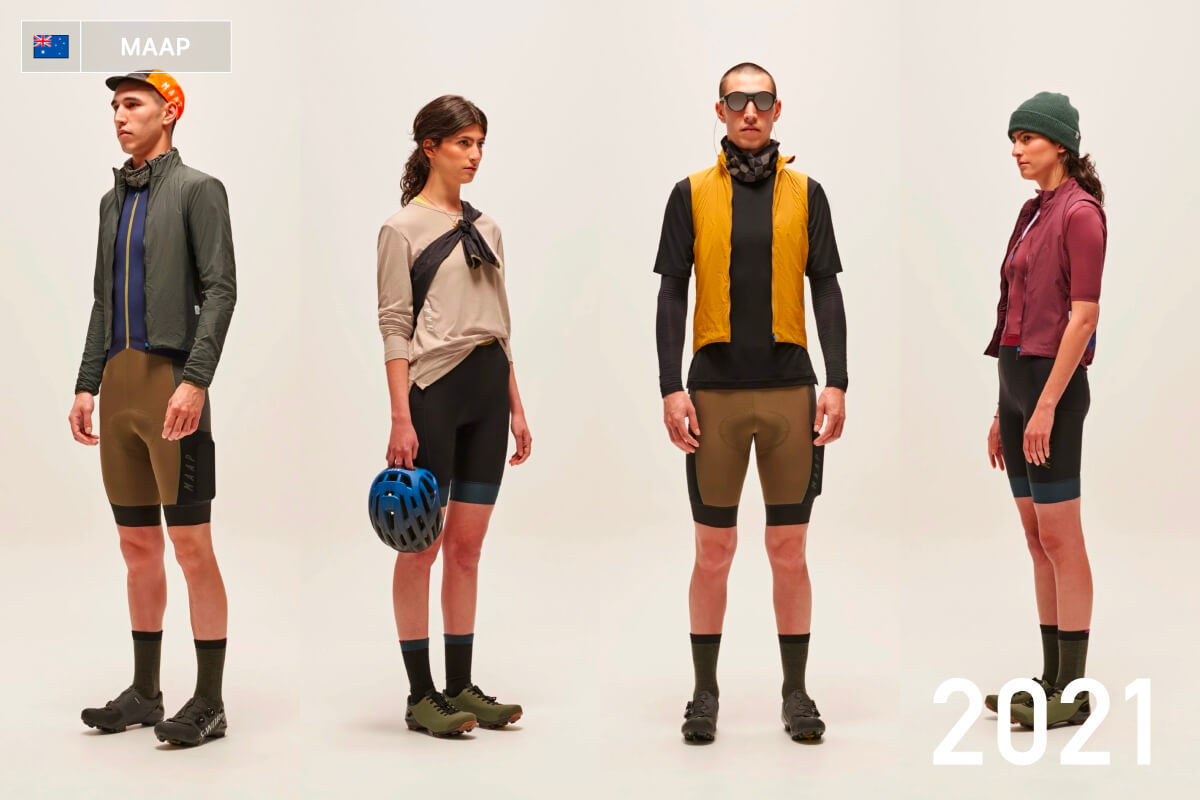 The steampunk world of "alt-roads" from MAAP leaves a particularly vivid impression in the gravel system.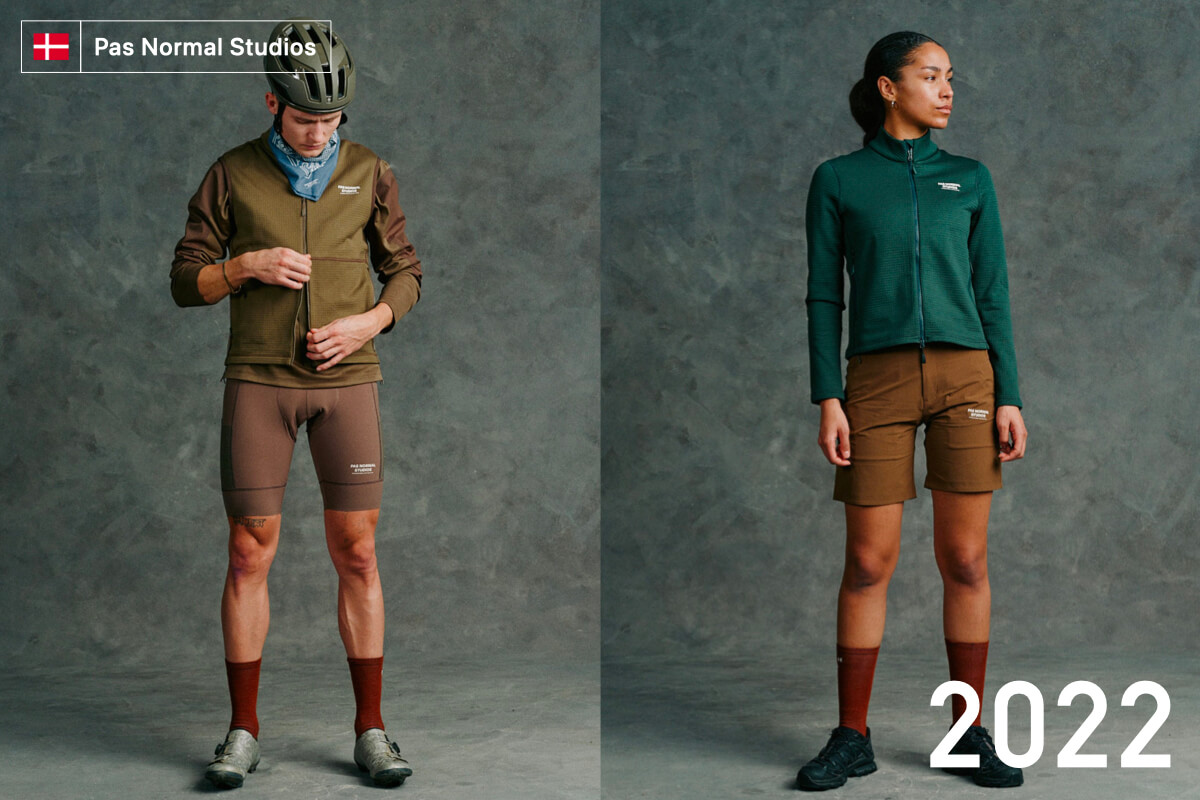 The changing times also brought changes to PNS, with the release of the gravel-based "ESCAPISM".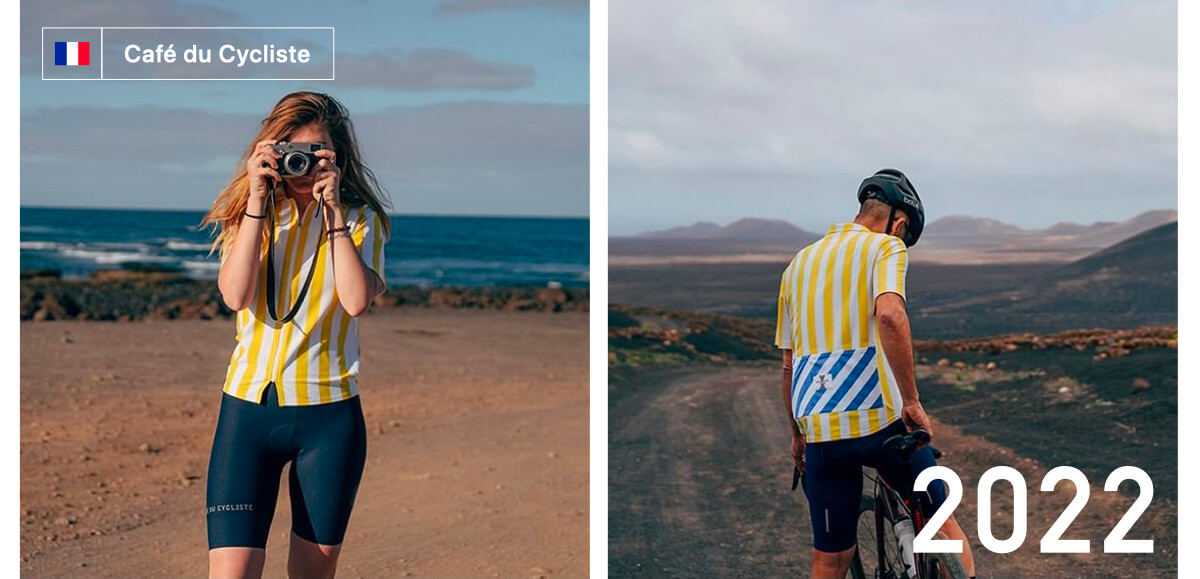 Café du Cycliste, which has always focused on gravel shirts, has finally introduced shirts.
5. Melting contours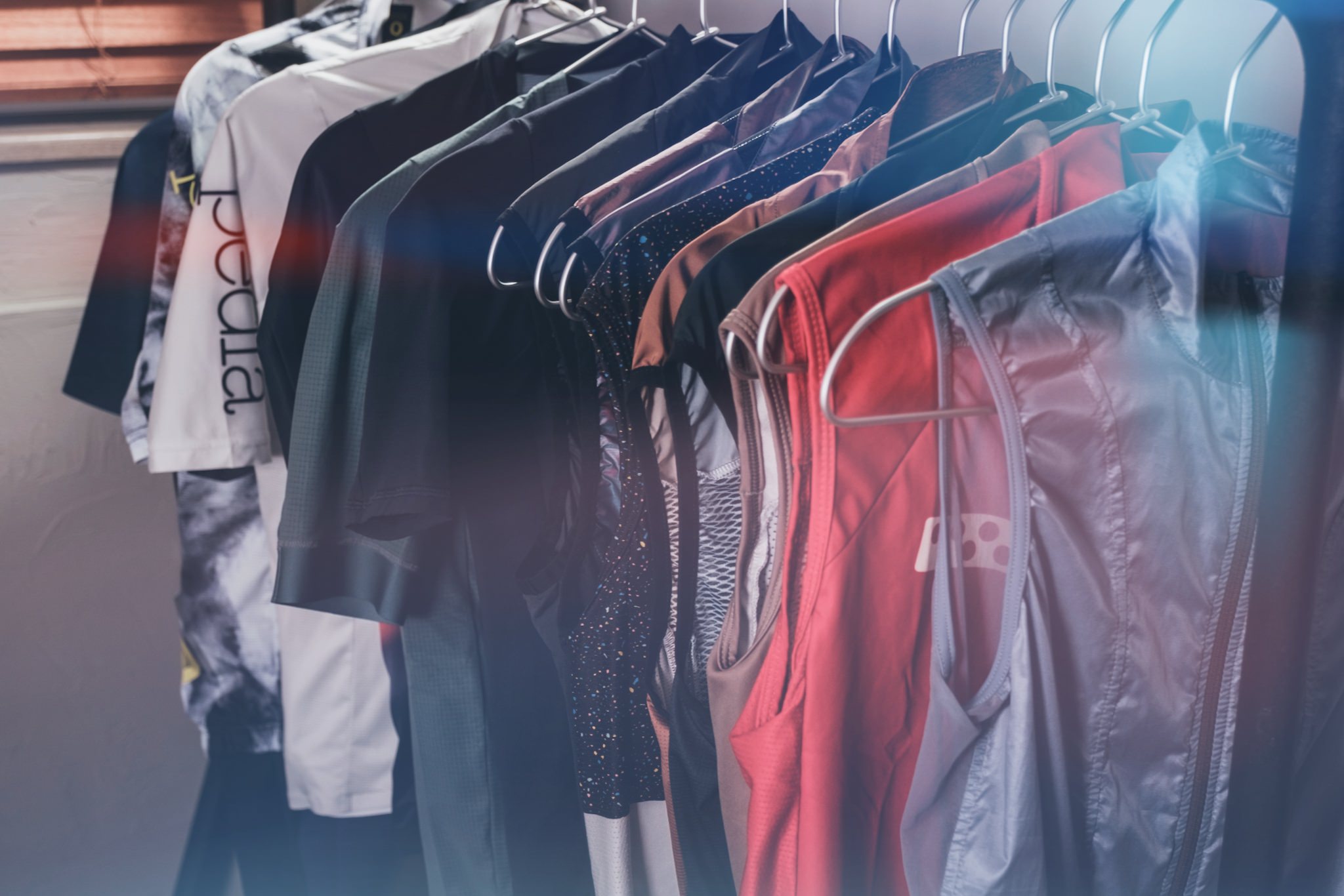 In the rapid changes that have taken place over the past three years, the contours of the "cycling clothing" category have become blurred.
The uniform idea that "tight clothing is the formal attire for riding" once advocated by Pas Normal Studios no longer fits the times, and PNS itself has overturned this idea by releasing gravel-type clothing that is not tight.
It is against this backdrop that the current focus on coordinating bib shorts with T-shirts and shirts has been gaining attention.
This is proof that bicycle culture has matured on a global scale. So, unconventional styles are spreading before us with more universal value (of course, the coolness of tight jerseys will remain unchanged in the future).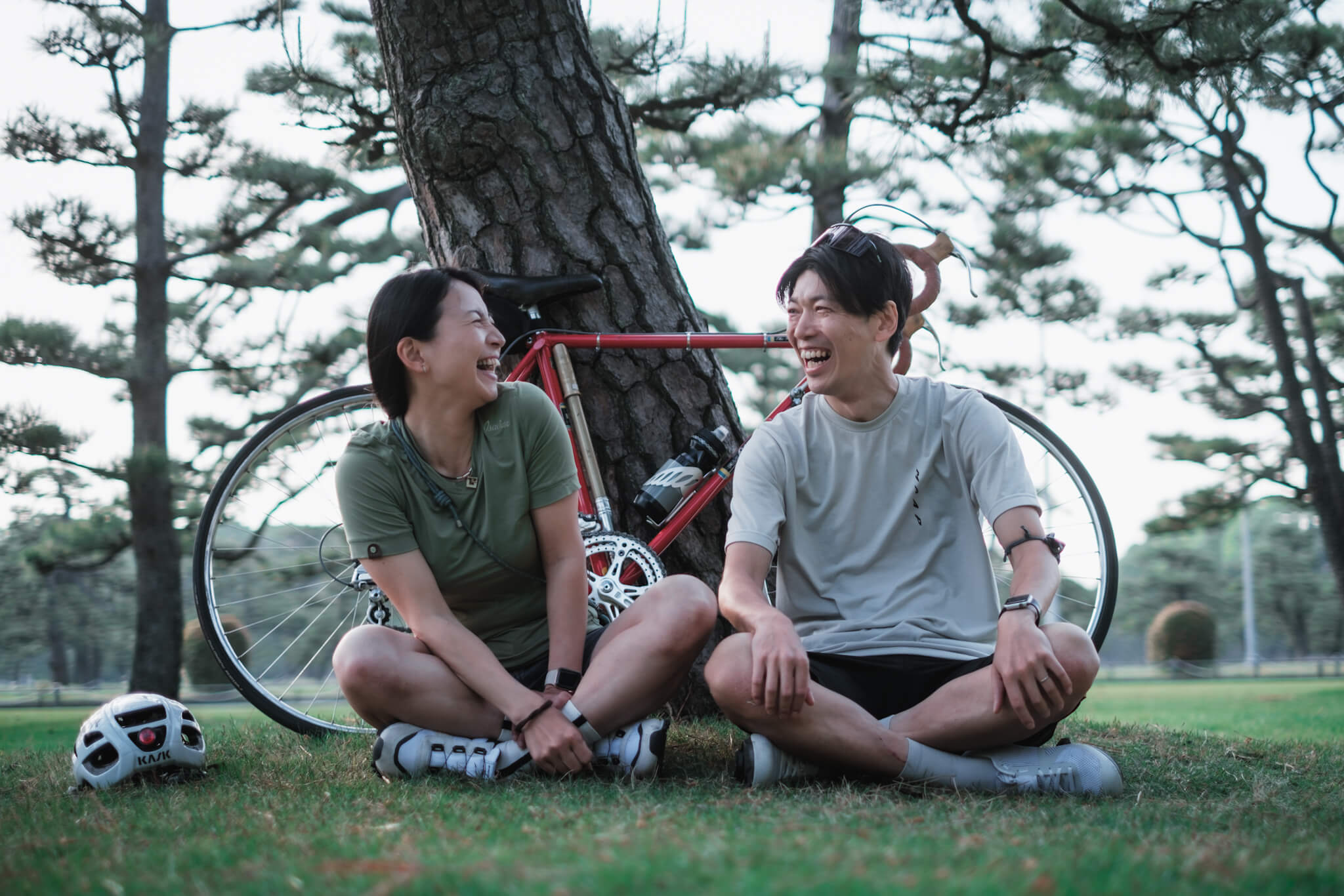 The choice of comfortable city clothing (Isadore & MAAP)
Author
Tats Shimizu(@tats_lovecyclist)


Editor in Chief. Having been riding sports bikes for 10 years. He likes to unravel the trends in the sport bike industry, especially road bikes, from a marketing perspective. At the same time, he has extensive friendships with cycling apparel brands from around the world and proposes various styles through the media. His main bikes are Factor O2 (road) and LS (gravel).
Related Post