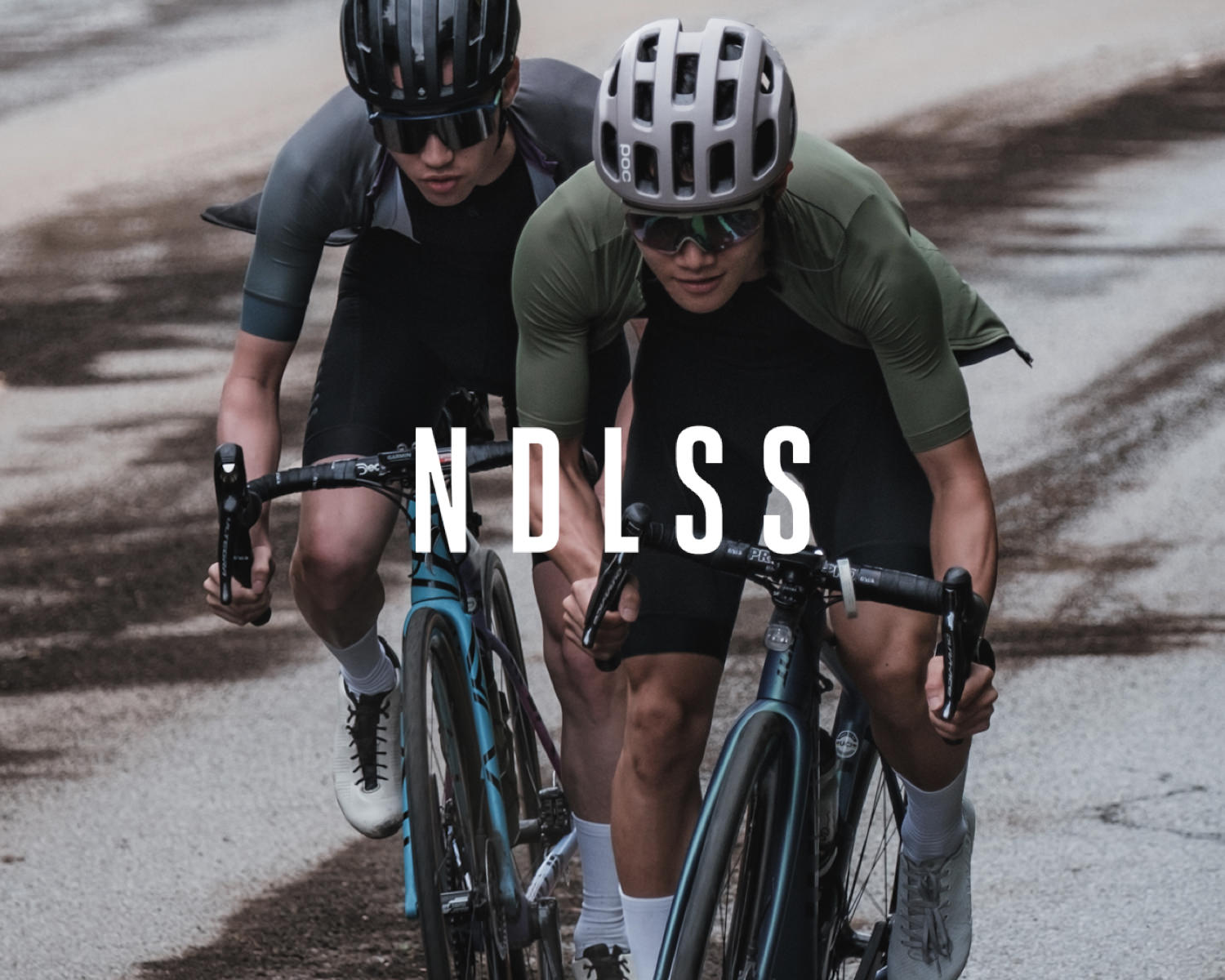 Spanish high brand NDLSS, whose sophisticated design and performance continues to evolve with each passing season.
SS23 has two main lineups: the tight "FAST" for race strength and the comfortable "HOME" for free riding. We will take a closer look at the features and differences of each.
Reviewer
Rin (@f430_lisa_)
He has been riding sports bikes for 8 years. He has met friends through various conunities and established his own riding style while sharing values. He studied abroad in Vancouver when he was a student, and enjoys riding in the local community. He also has a deep knowledge of cameras and mainly takes snapshots.
Gaku (@mt.sakana03)
He has been riding sports bikes for 5 years and involved with bicycles since his school days, mainly in competitions, and started participating in CX races in earnest last year. He quickly rose through the ranks to C2, and has made a name for himself. At the same time, he has made film photography his life's work, and enjoys riding in a variety of styles in addition to training rides.

Review / Rin & Gaku
Edit & Photo / Tats
*The clothing worn in this review is provided by NDLSS.
1. FAST – Timeless simplicity and detail.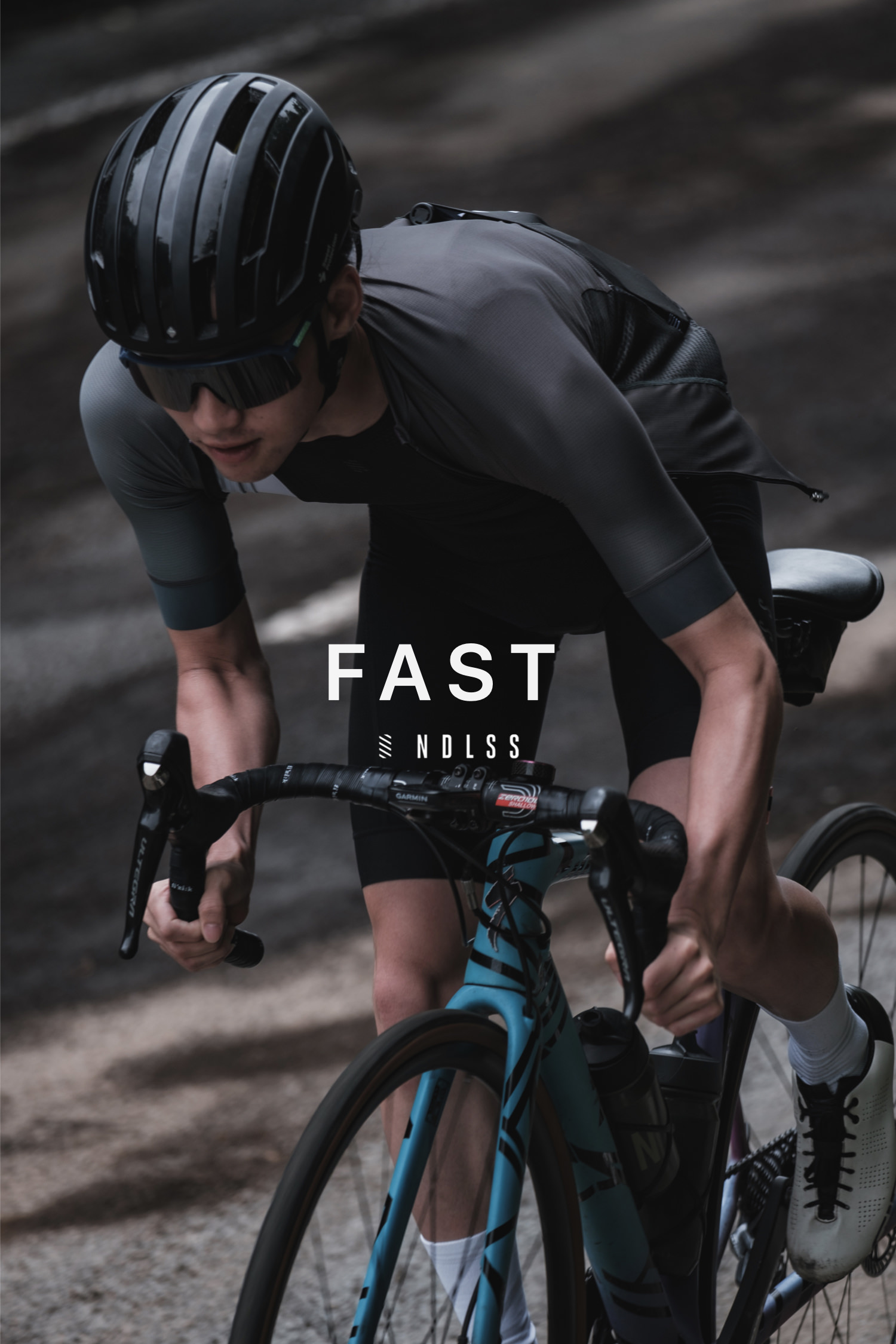 FAST jersey (€140)/FAST bib shorts (€160)
FAST, the flagship collection of the NDLSS, is made of a lightweight fabric, ideal for high-intensity midsummer rides.
Each season, FAST continues to improve with better materials and better cuts, with the most noticeable change this season being in the sleeve area. The grippers have been made a little thicker and more stretchy for greater comfort.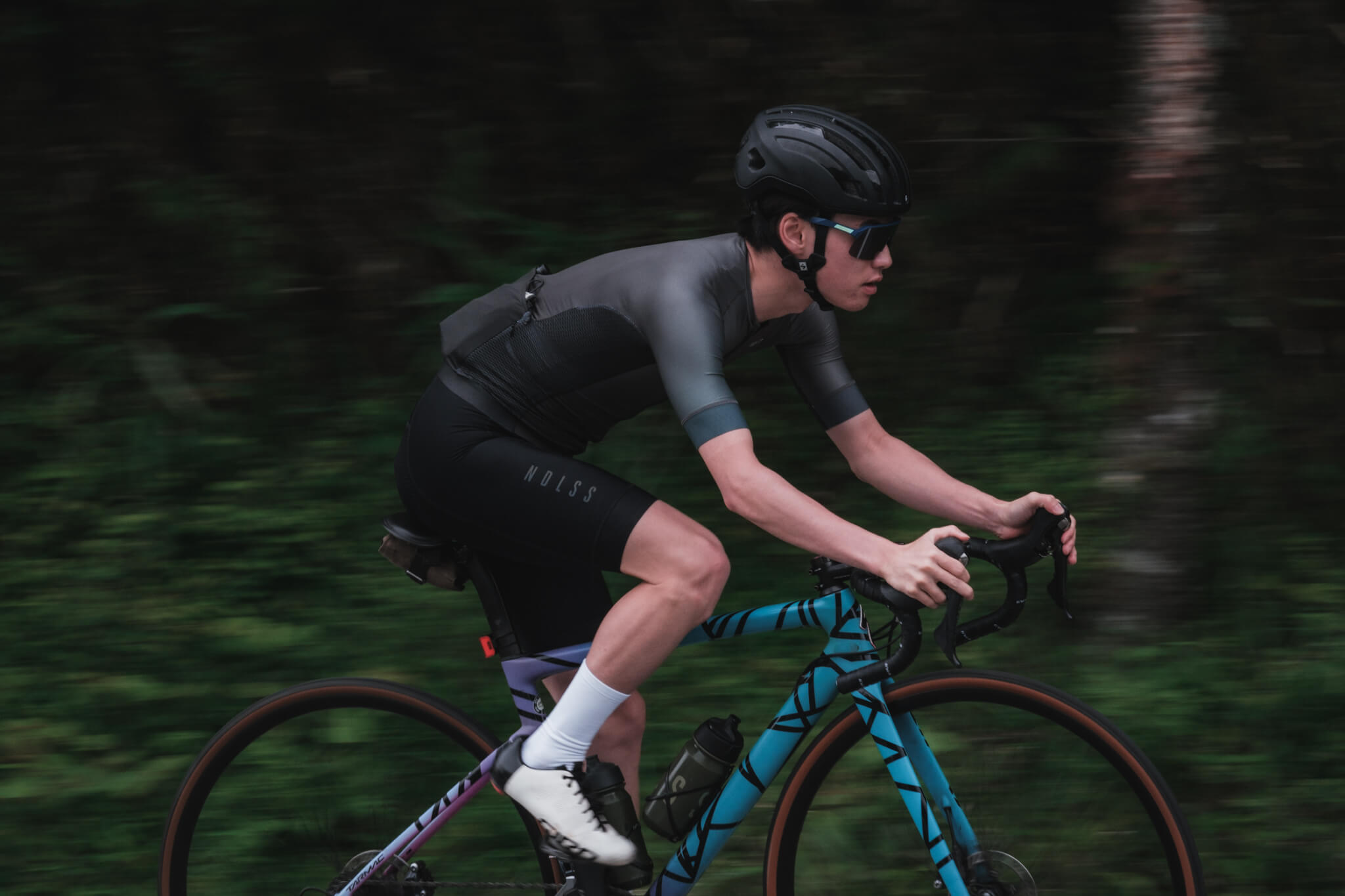 Further improved FAST
NDLSS has been continuing the gradient design for some time now, and I feel that the colors are getting deeper and deeper as the years go by.
This color is especially natural when you are in the green, as the jersey seems to reflect the surrounding colors. It looks simple, but the unexpected details are very stylish.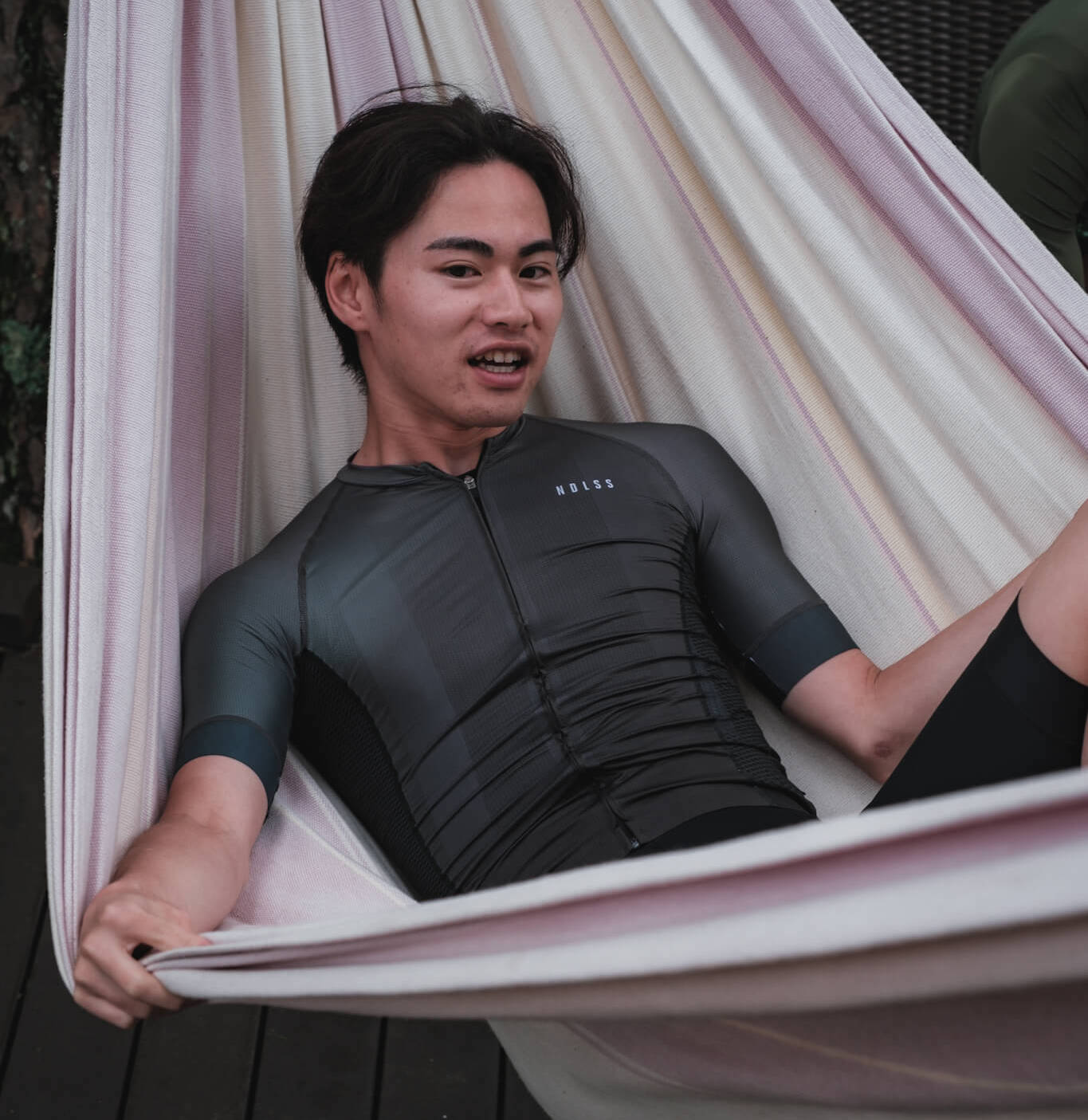 Fabric is moderately stretchable and stress-free for upper body movement scenes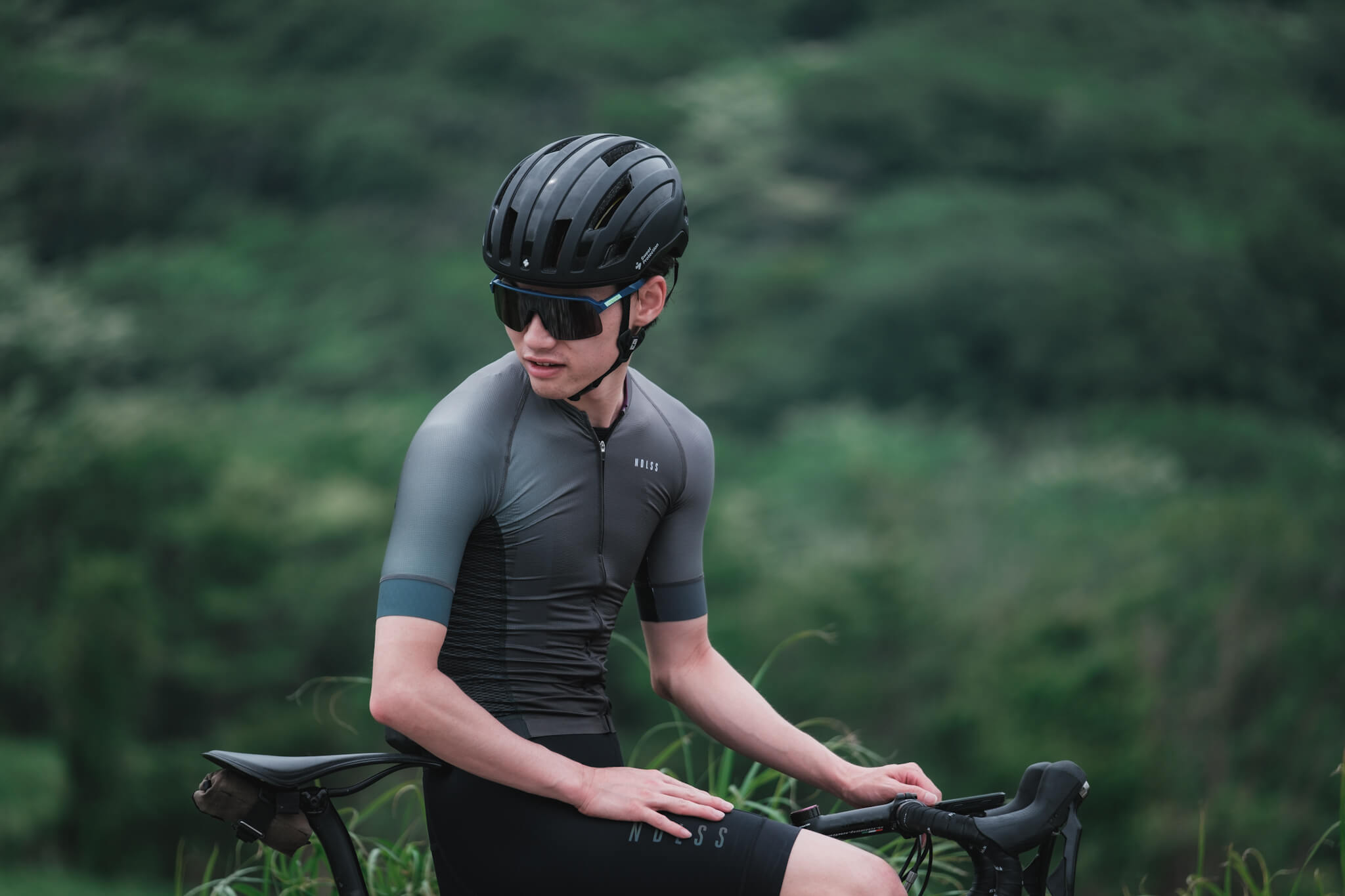 The mesh sides indicate that it is for high season use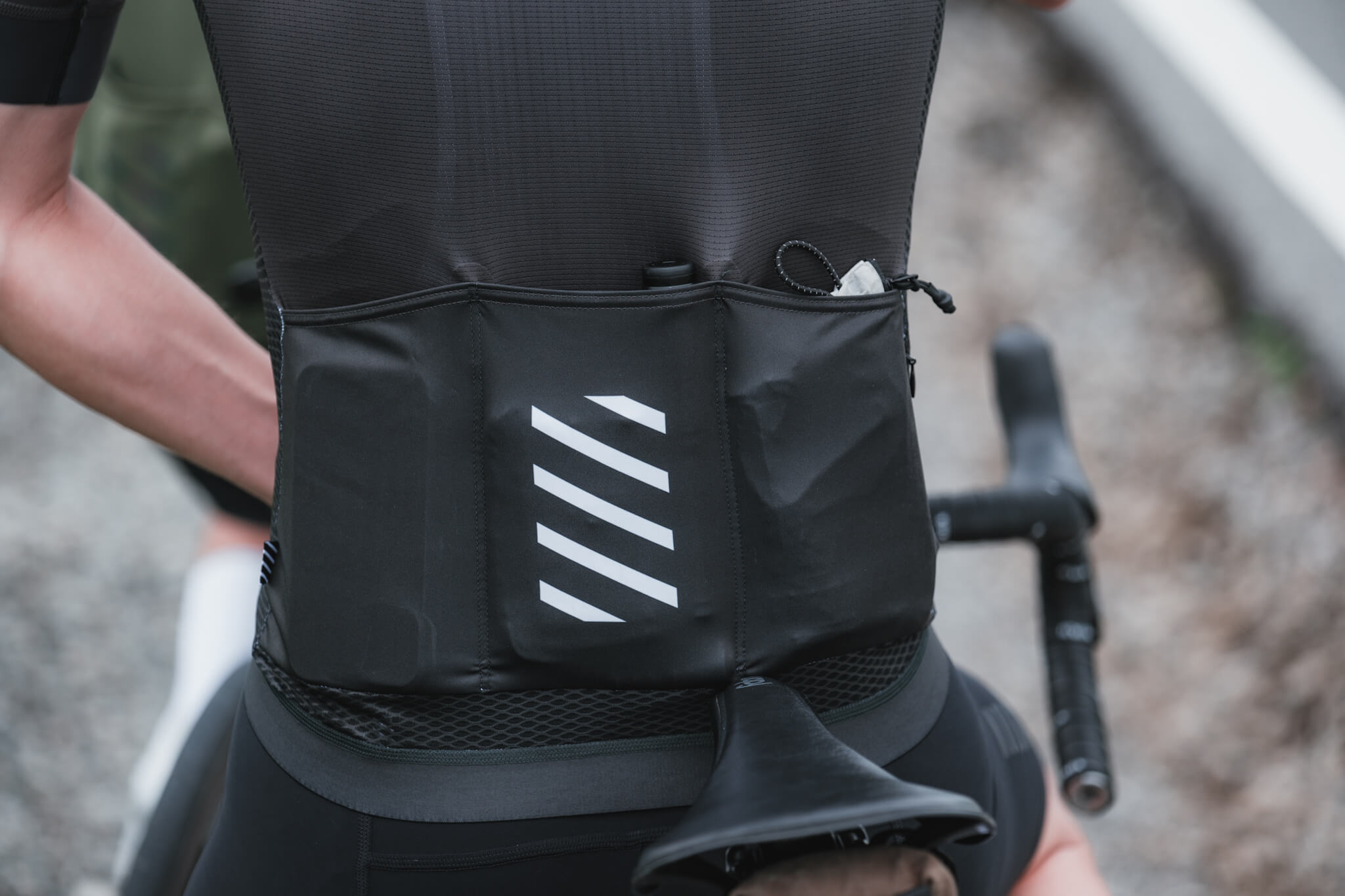 The height of the pocket is no problem at all. Even with a good amount of stuff in them, they are smart enough not to slump down!
FAST Bib Shorts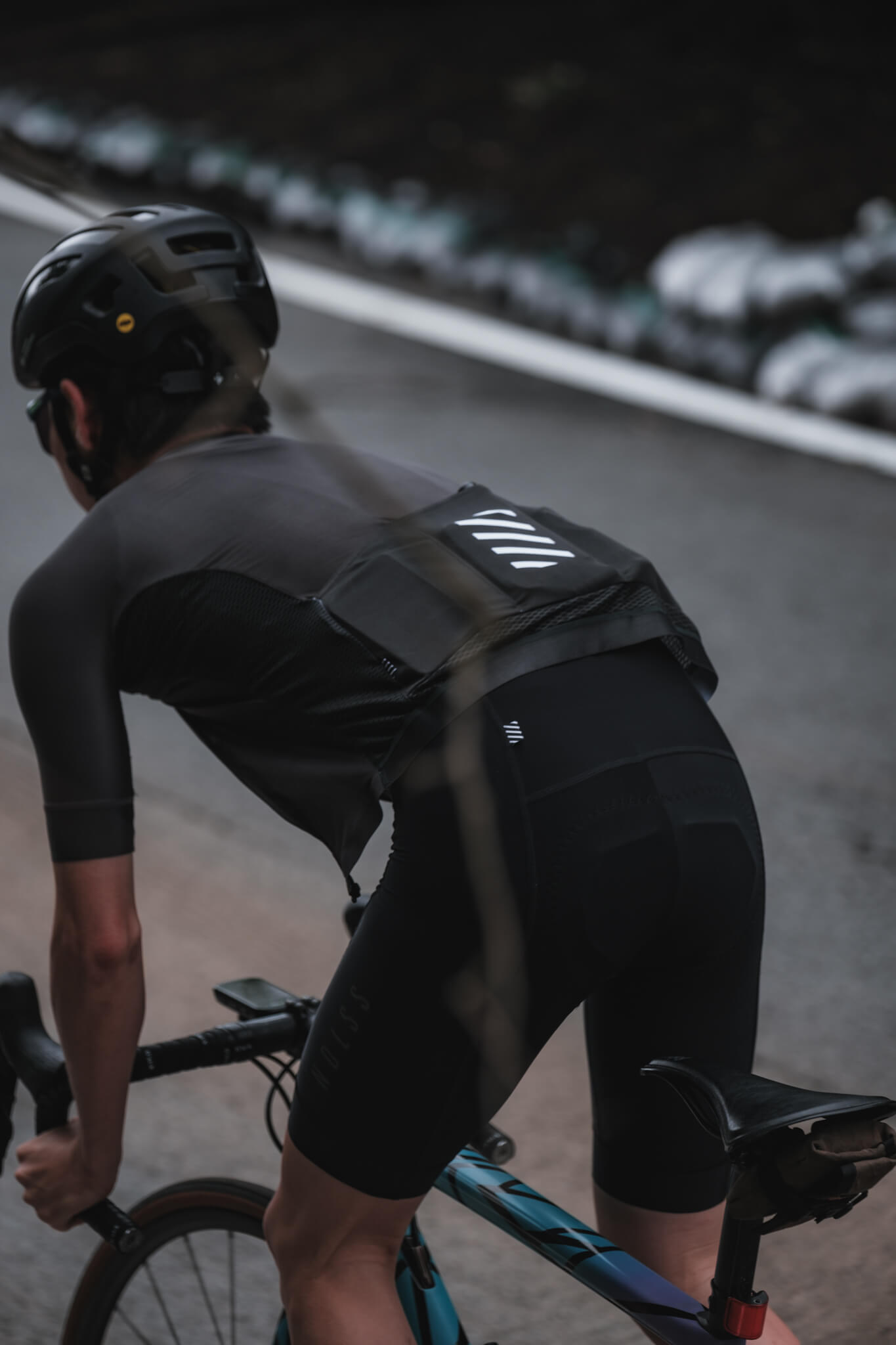 Bib shorts are also tight for racing, but more stretchy than they look.
And this season, the texture and look have changed significantly. The fabric is thicker than before, and while it looks firm, it also looks hot, but when you put it on, it strangely does not feel hot (at around 30℃).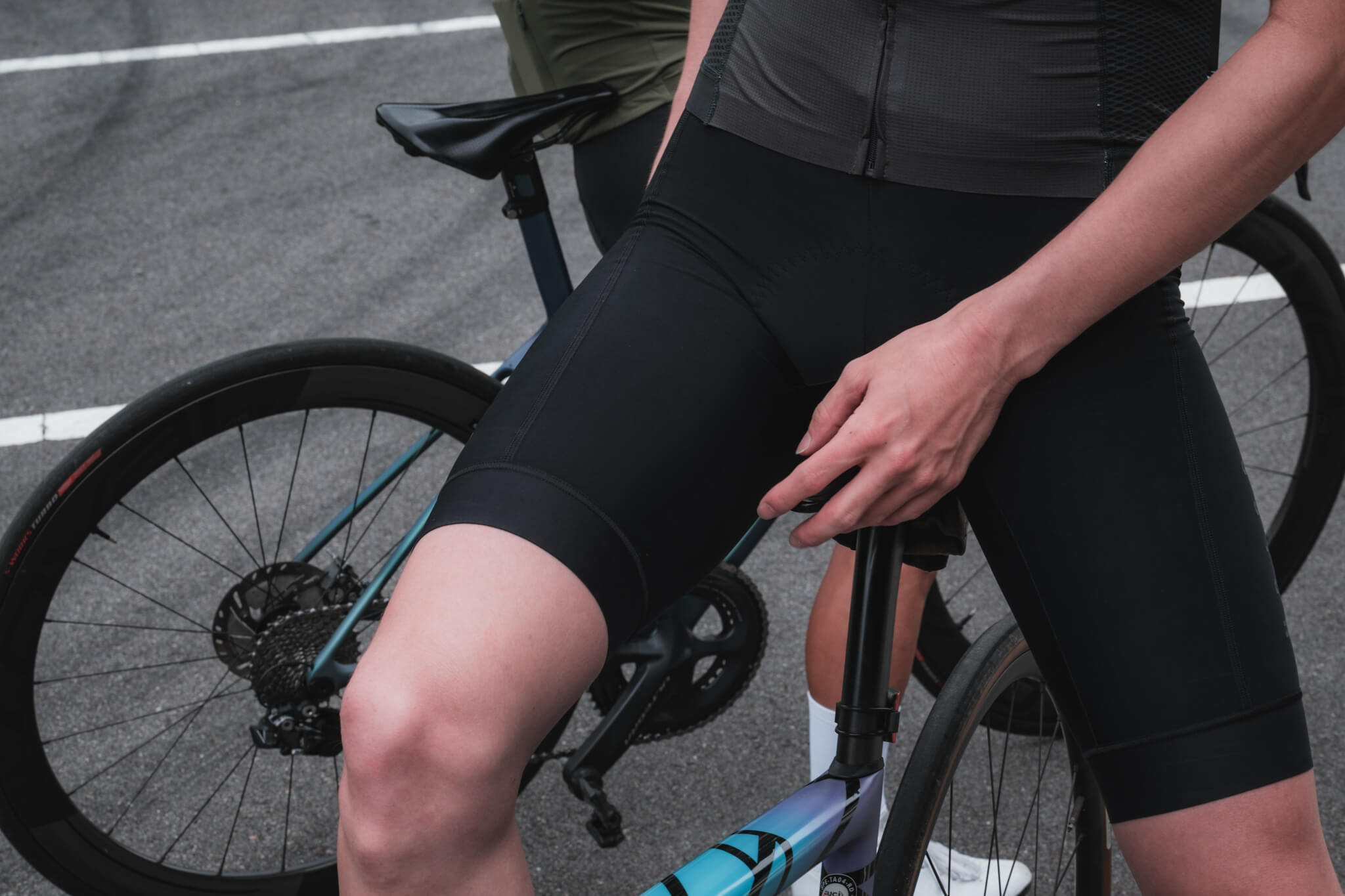 Hem grippers are more secure than before, and elasticity is still good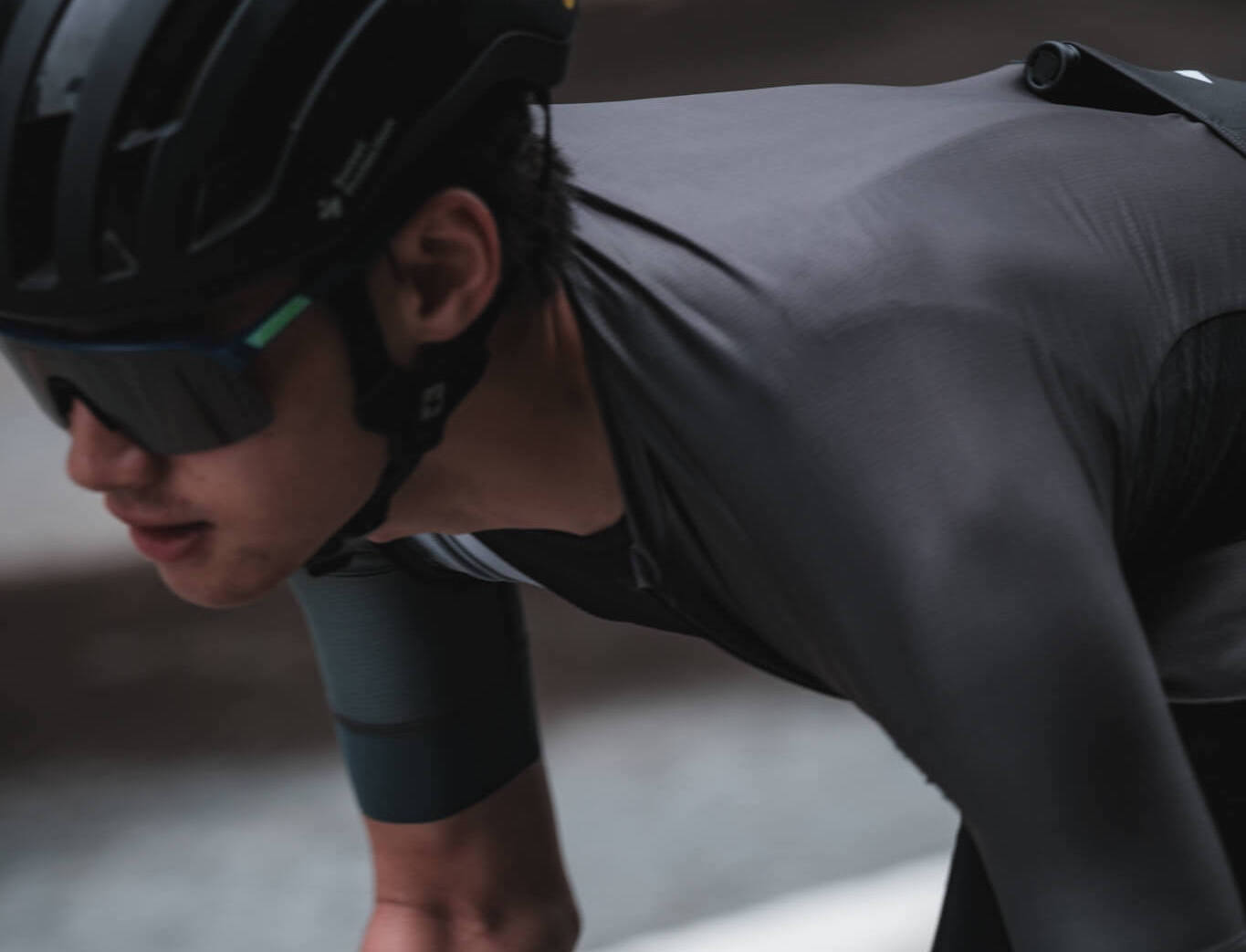 The shoulder straps are thick and seem to be less burdensome for long rides. However, they are quite elastic, so you might not want to pee with them on your shoulders.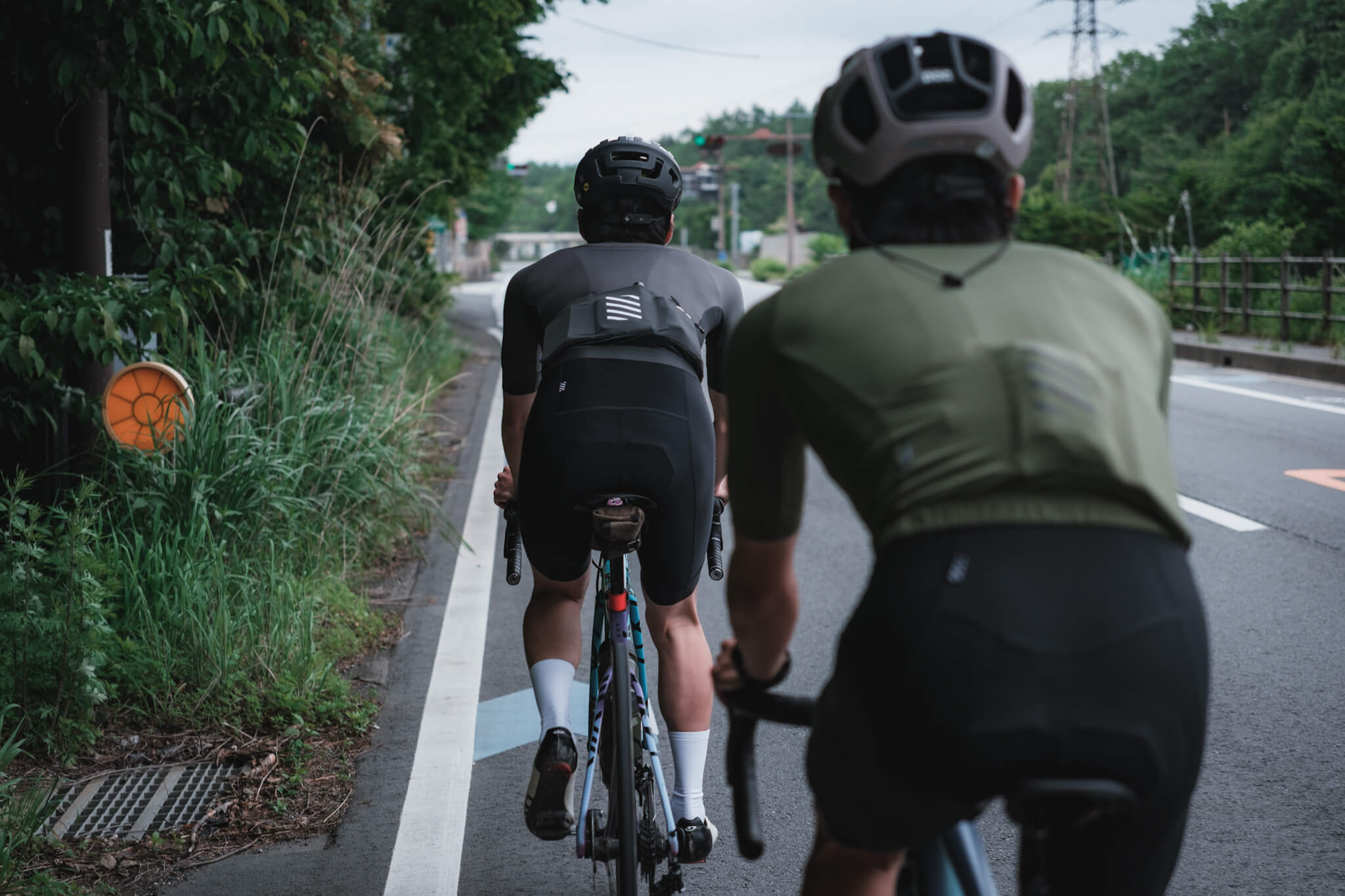 The padding does not look like a major improvement, but as before, it is of a good thickness and covers all the areas where padding is desired.
Size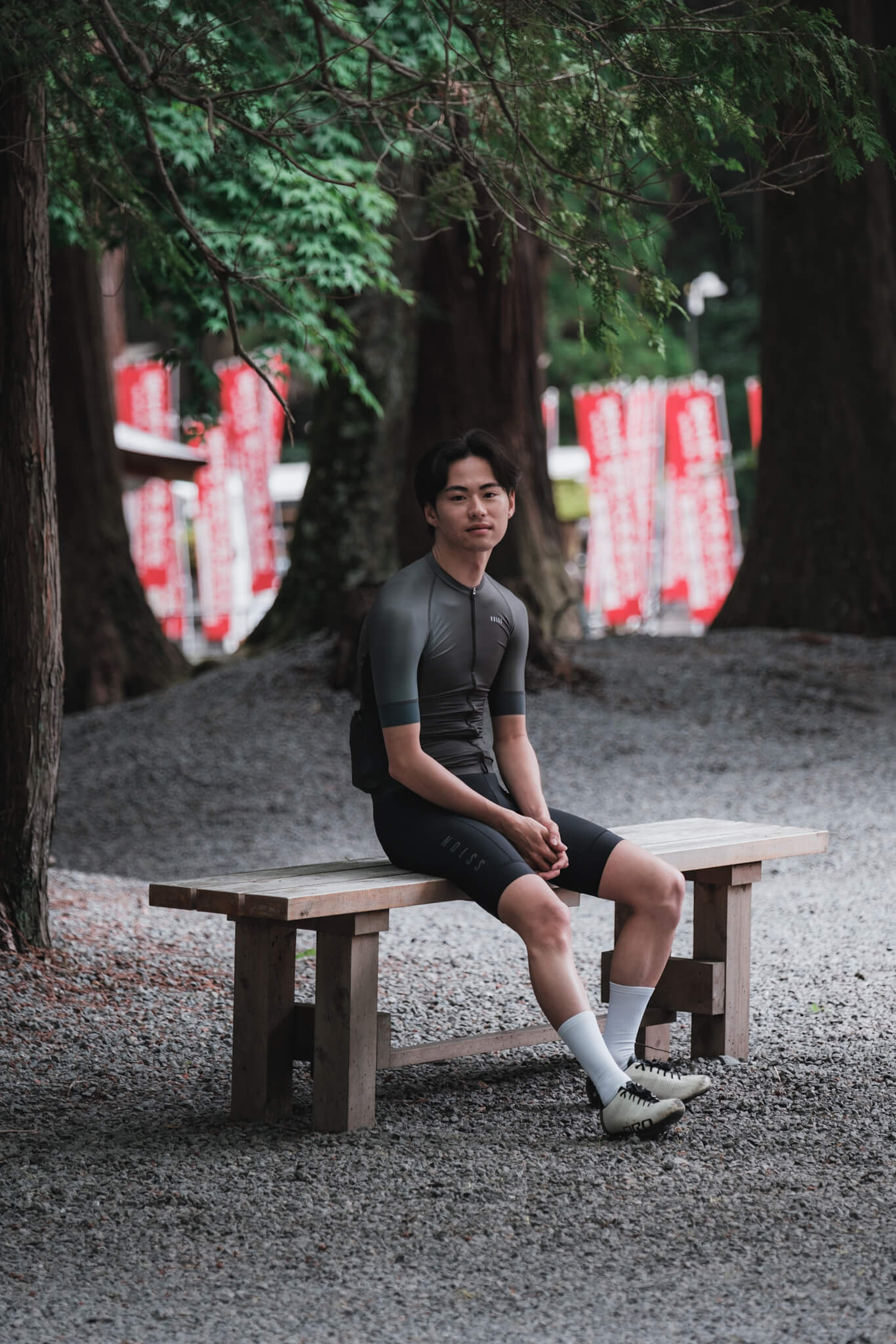 FAST jersey XS、FAST bib shorts XS (167cm/52kg)
2. HOME – Second life for leftover dough.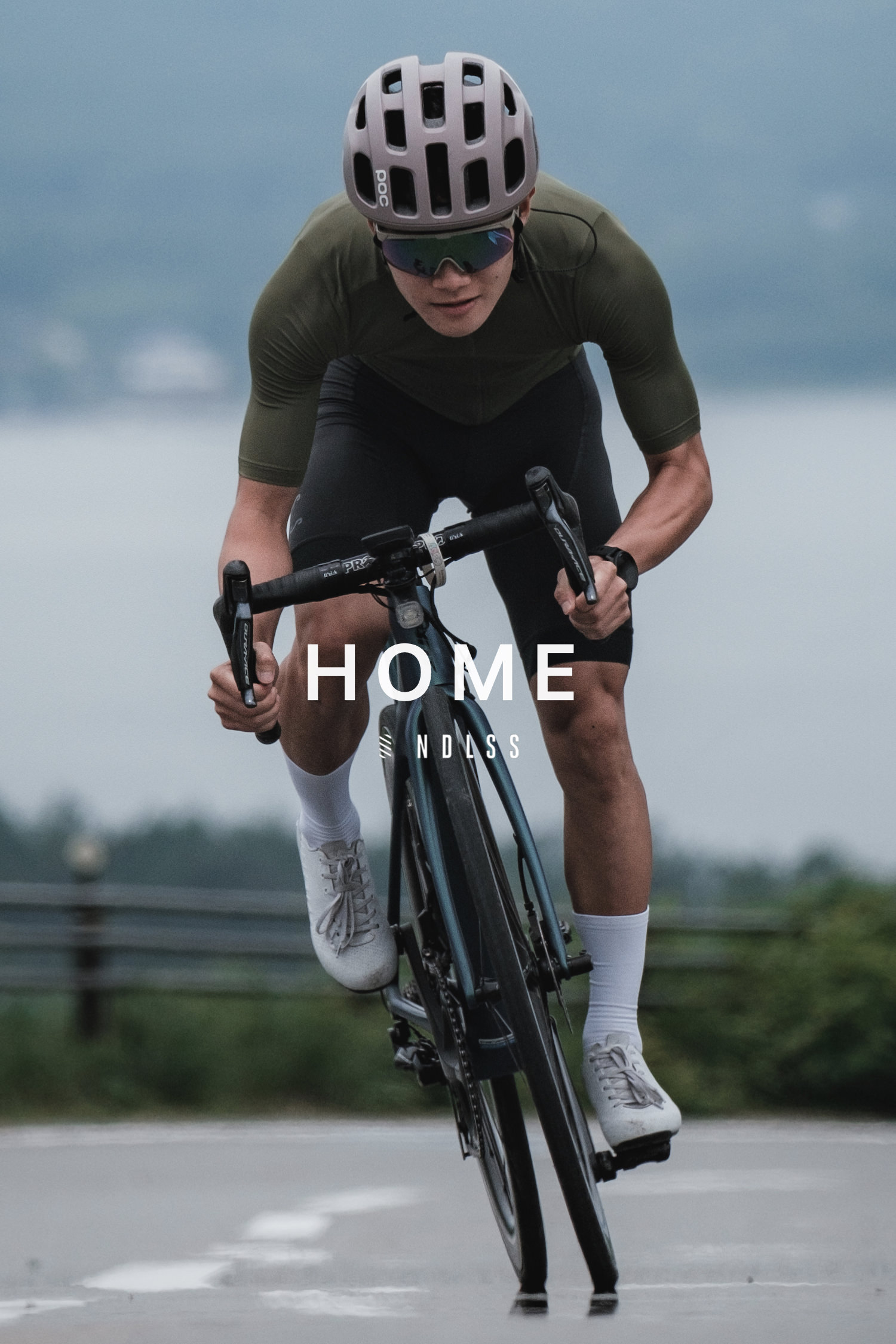 HOME Jersey (€140)/HOME Bib Shorts (€160)
Combining the finest Italian textiles with NDLSS know-how, HOME is designed to turn excess into necessity* by reusing unused fabrics. The smooth, slightly thicker fabric makes it an all-around jersey that works well except under the blazing sun in mid-summer.
*Because of the nature of making it from surplus fabric, it is a limited production.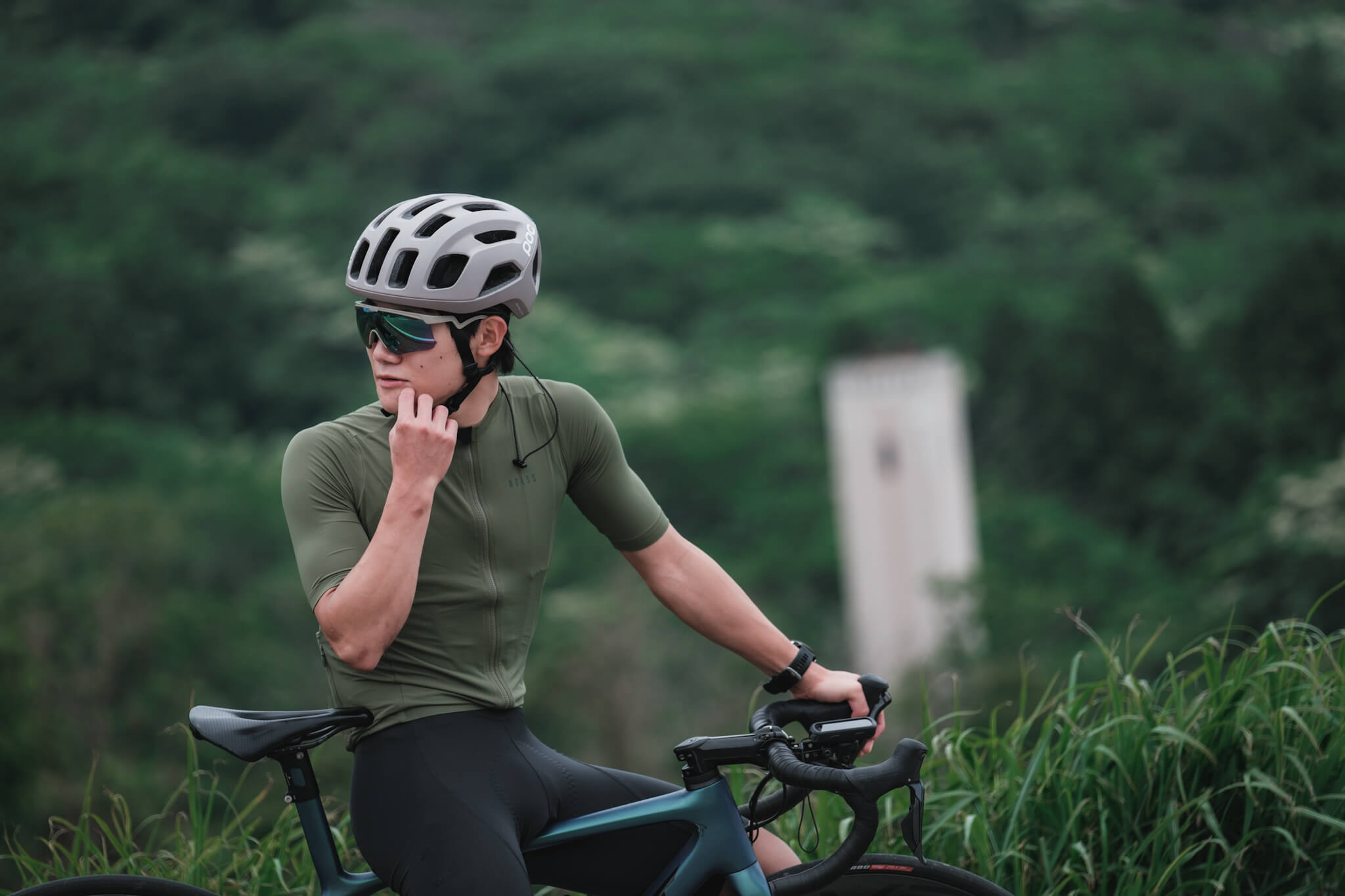 Although the same greenish color as FAST, HOME is a monochromatic olive. Its matte texture blends in with its surroundings, creating a harmony between cyclists and nature.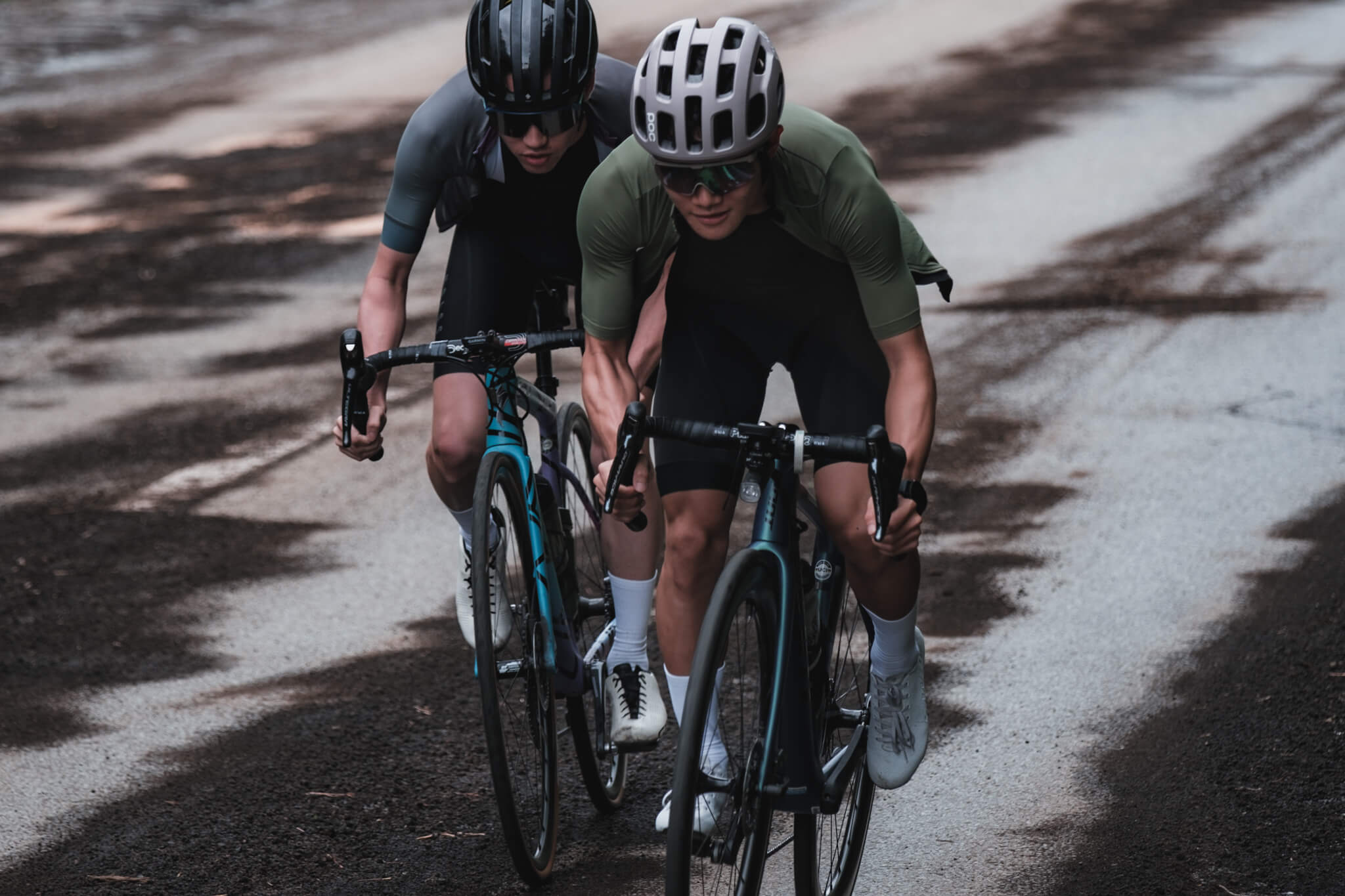 Compared to FAST, the fit is a bit roomier and not as oppressive. I have broad shoulders, so with other brands, there is a feeling of sticking out, but the shoulder area is also easy to move around.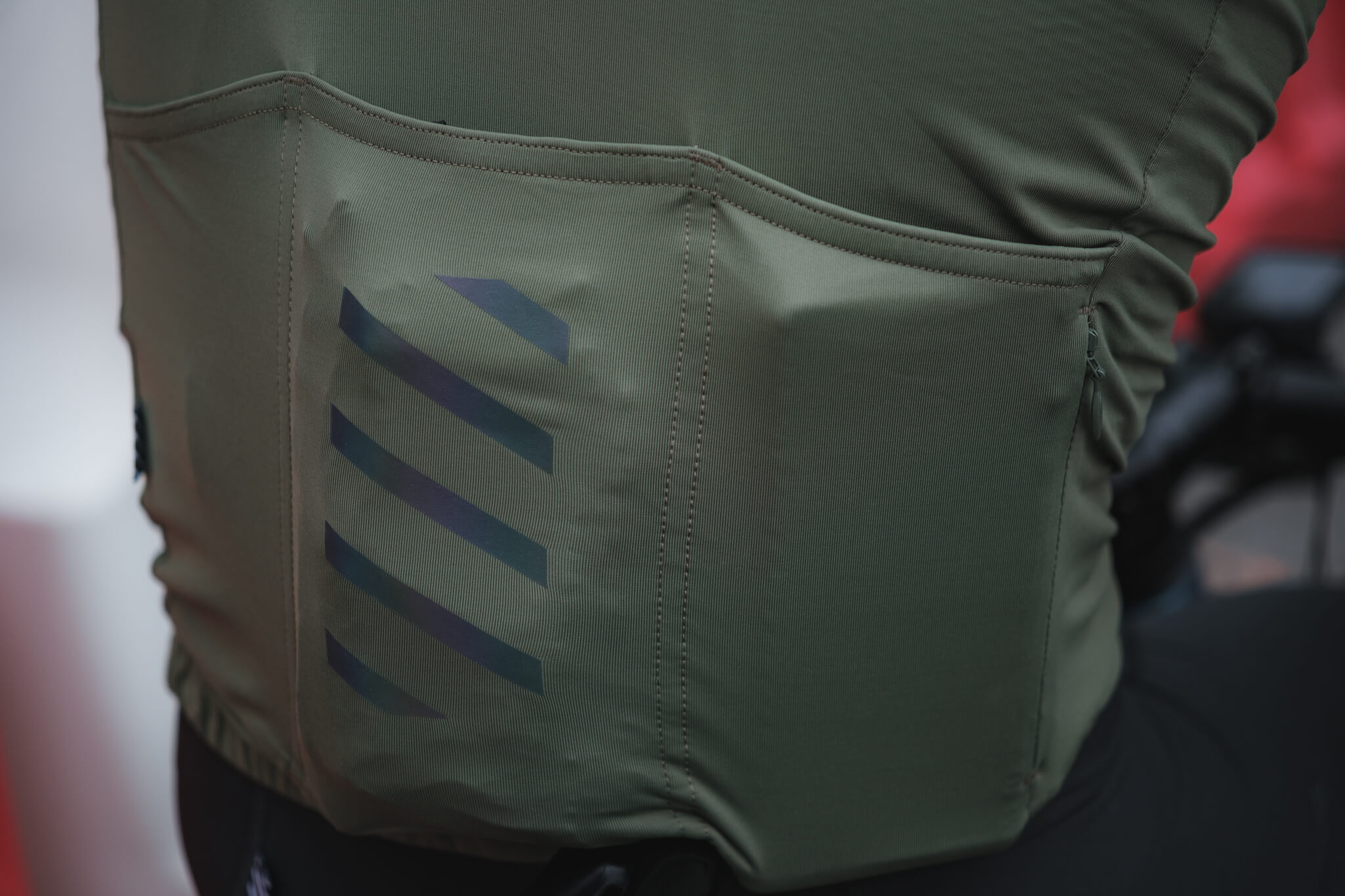 Left and right pocket entrances are slanted for easy access. With zipper pocket.
HOME Bib Shorts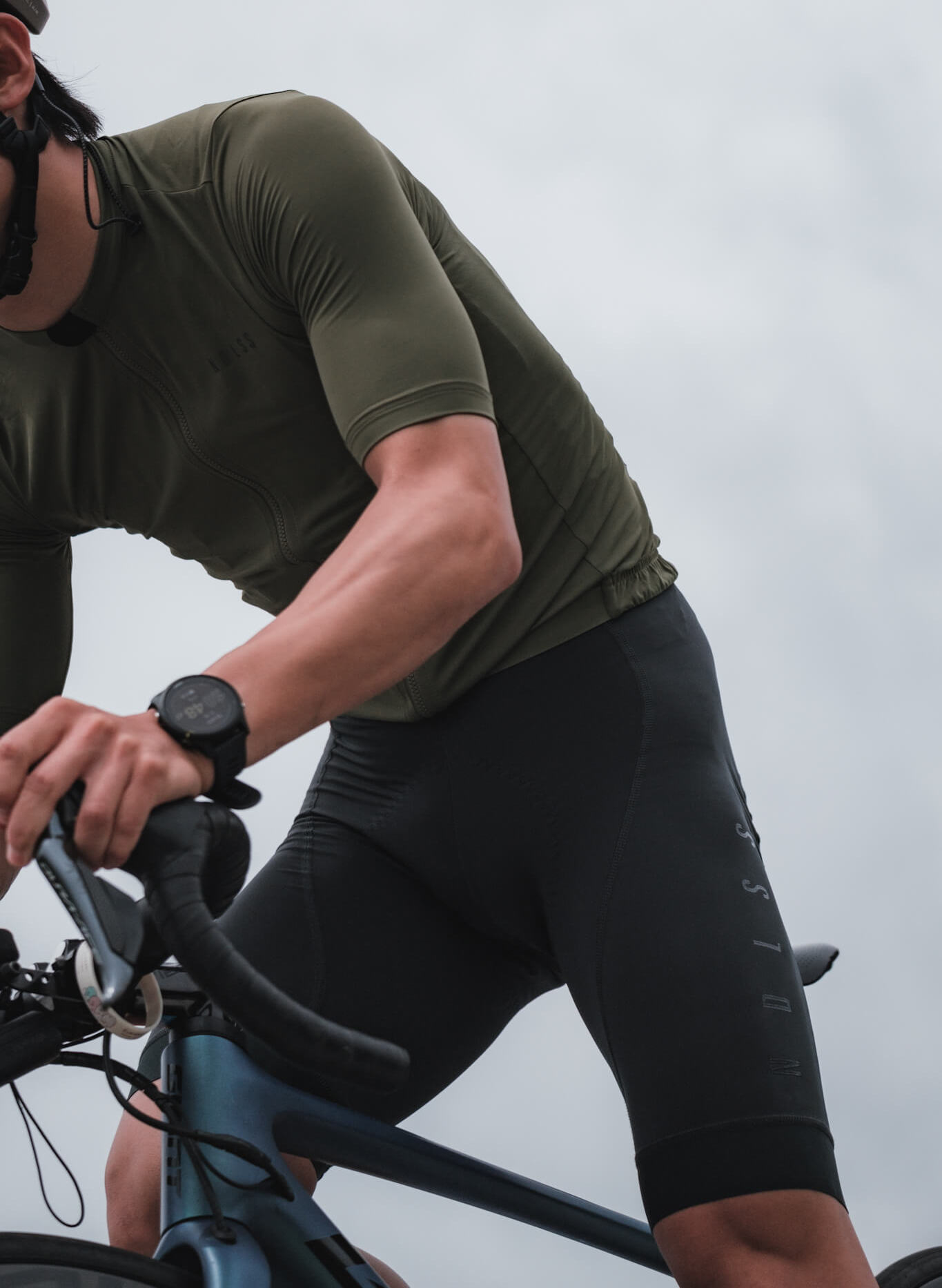 Bib shorts are another sustainable item made from surplus fabric. The slightly thicker fabric is durable, long-lasting, and easy to move in.
The color is midnight green. The set-up with the jersey is greenish, but this green is easy to match with any color.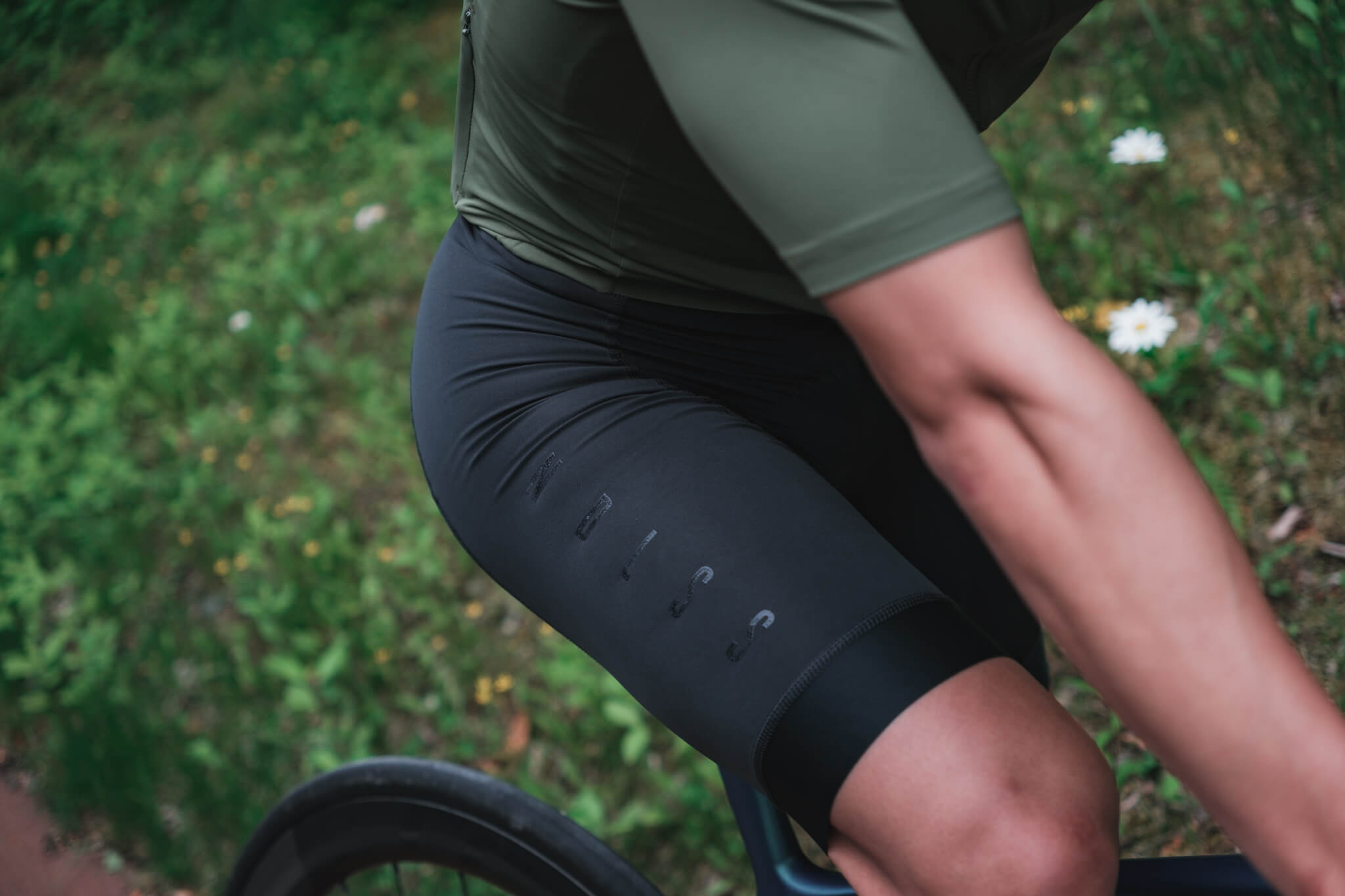 I like the longer inseam and length.
I feel the pads are suitable for long rides. They are a little thicker and more elastic, and I feel comfortable riding in front of them. Some may find it too thick for races.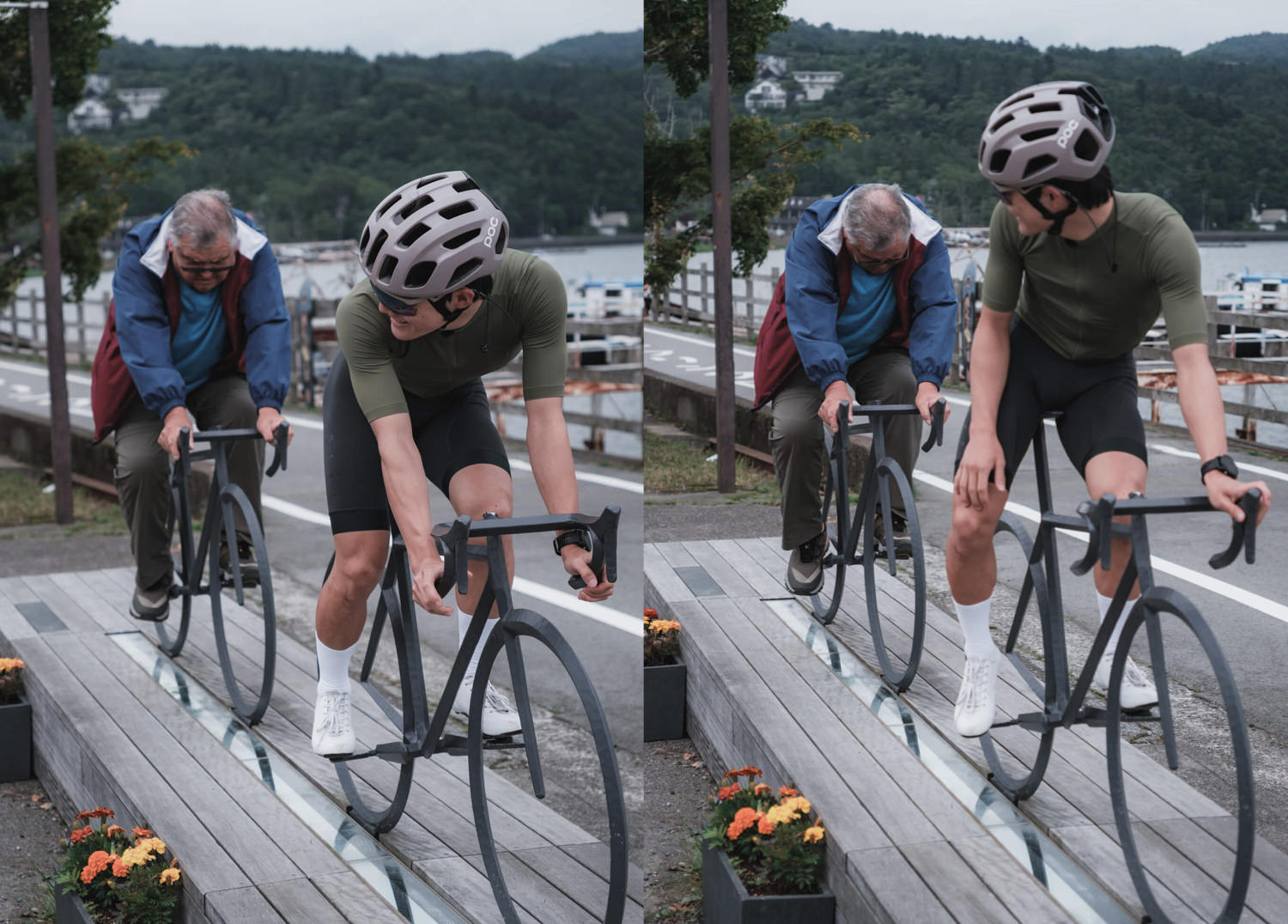 Size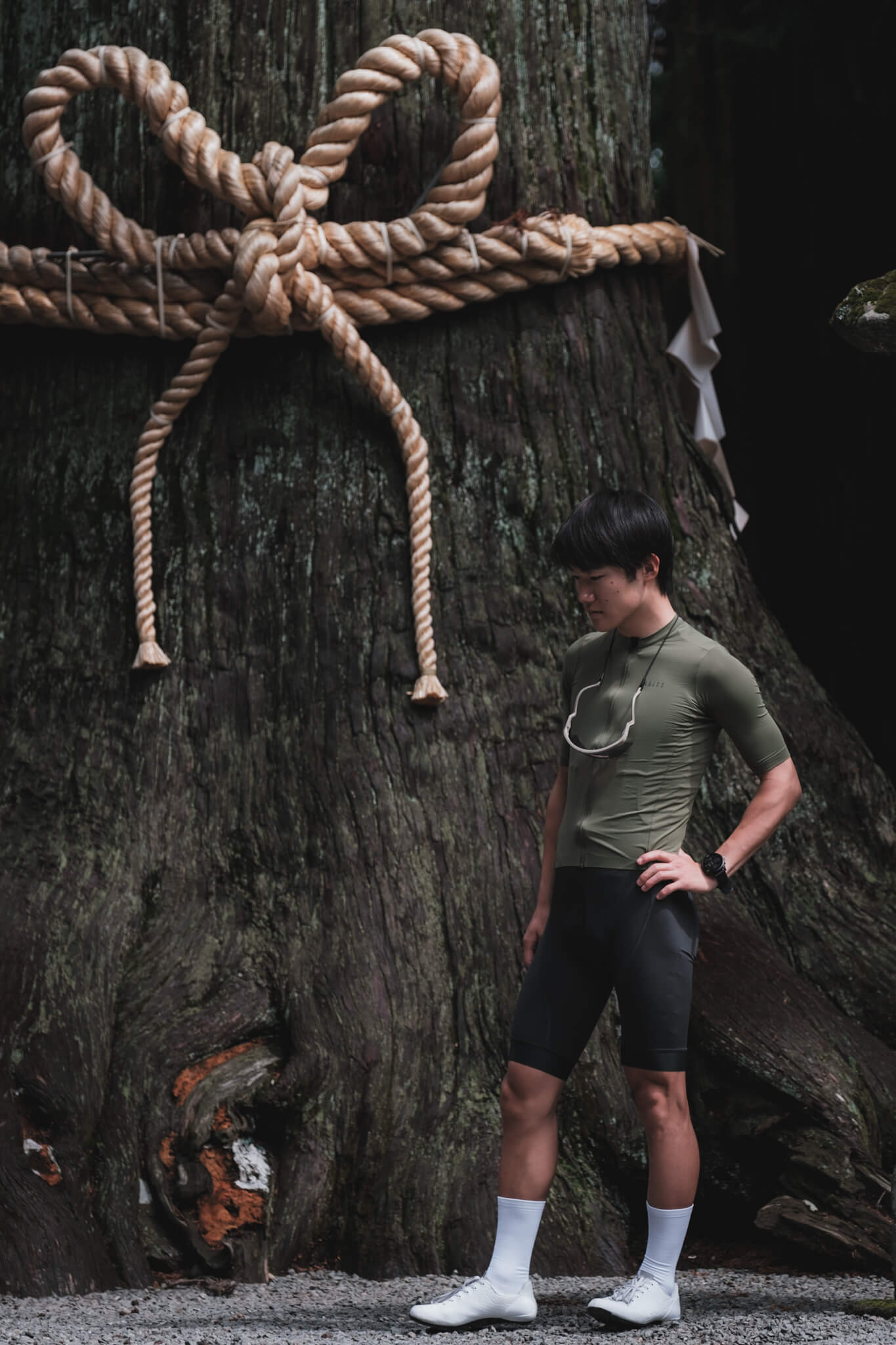 HOME Jersey XS、HOME Bib Shorts XS (163cm/53kg)
3. Beautiful colors with no waste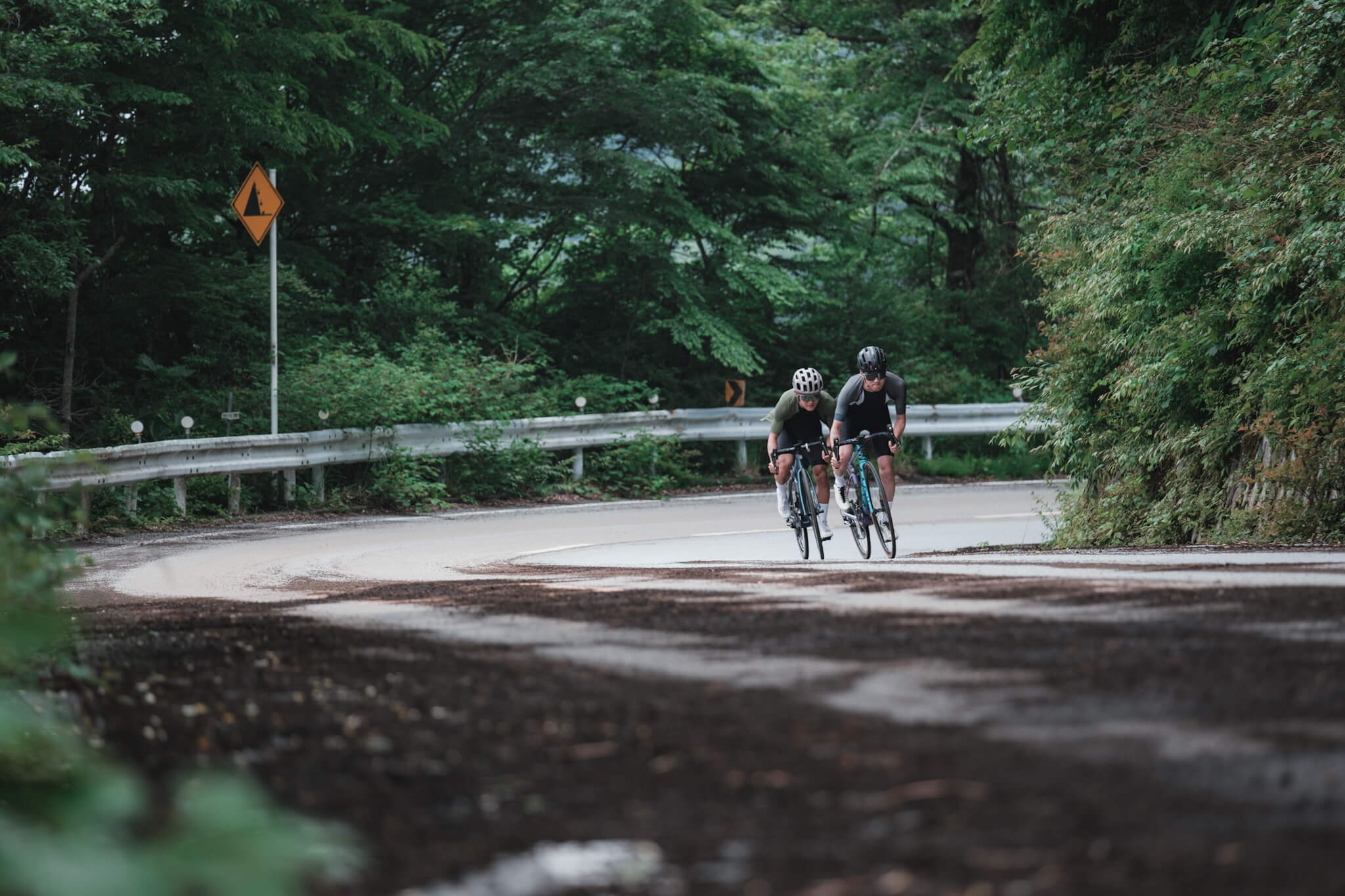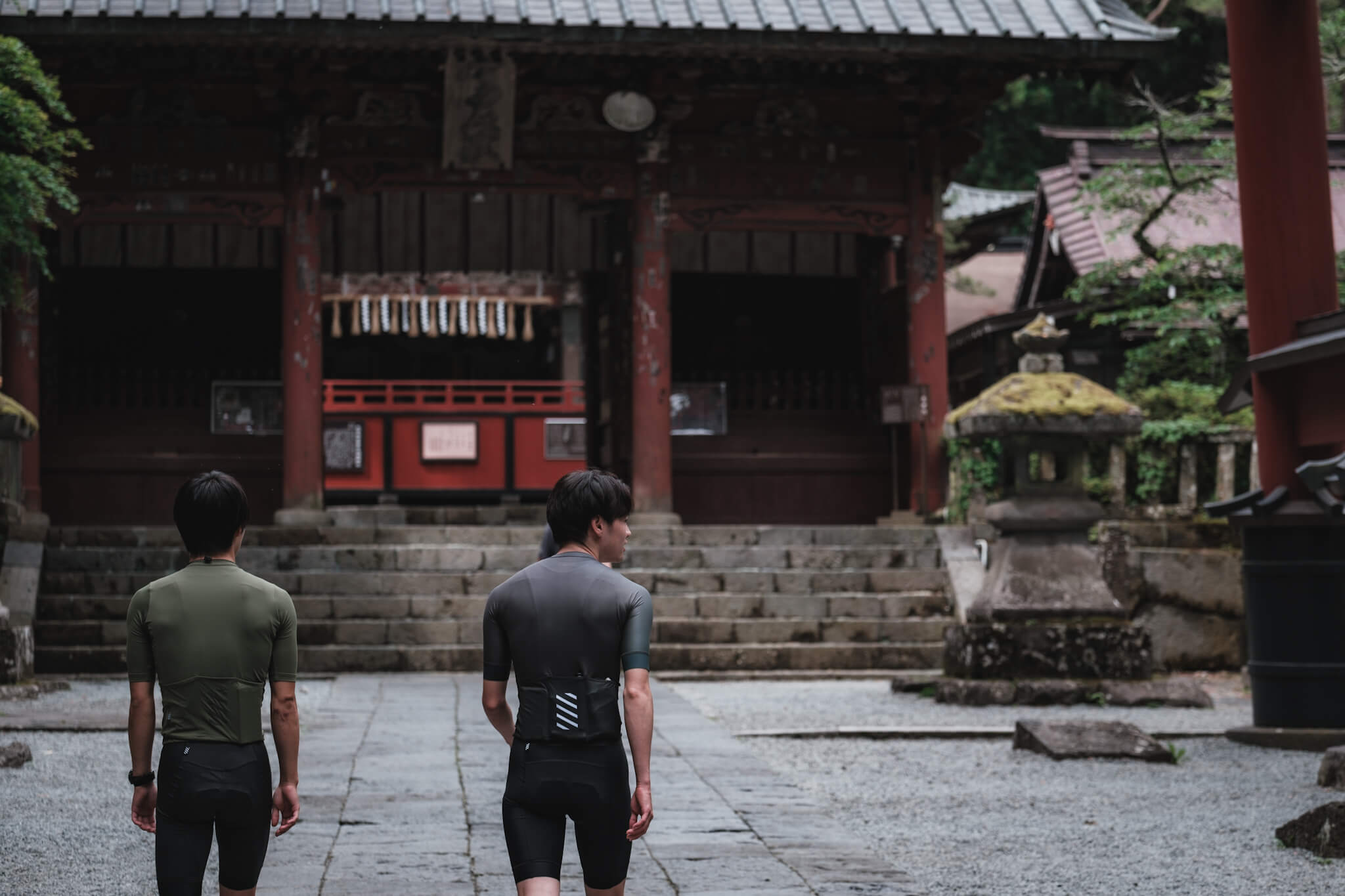 SS23's latest garments are beautifully colored, with improved sleeve circumference and fabrics that eliminate obstructions to movement.
The "FAST" and "HOME" styles have been given a race-oriented and comfortable ride character, respectively, but there is no price difference between them (both are €300 for the set-up). Which one you choose does not depend solely on your riding style, but is totally up to personal preference.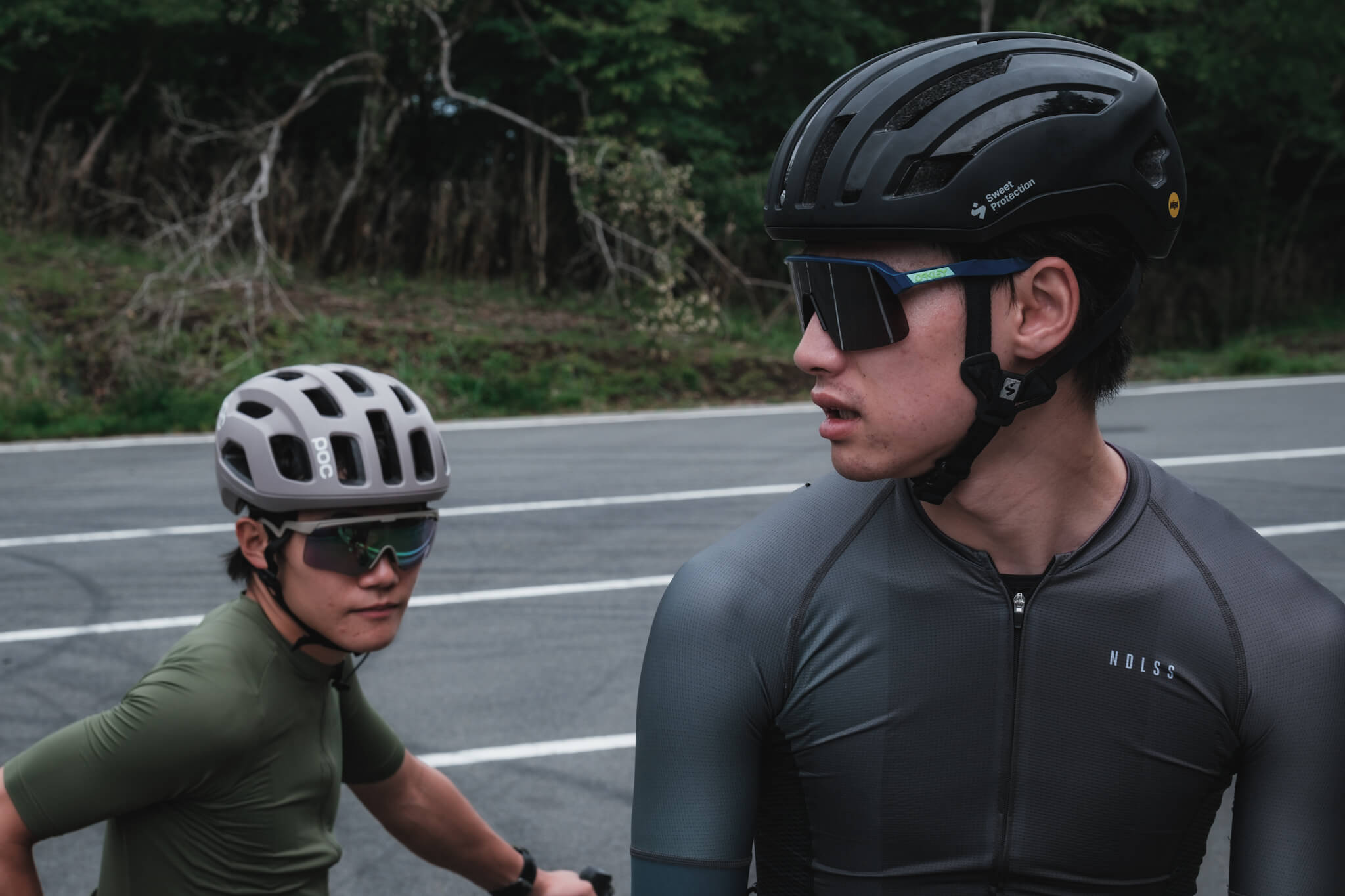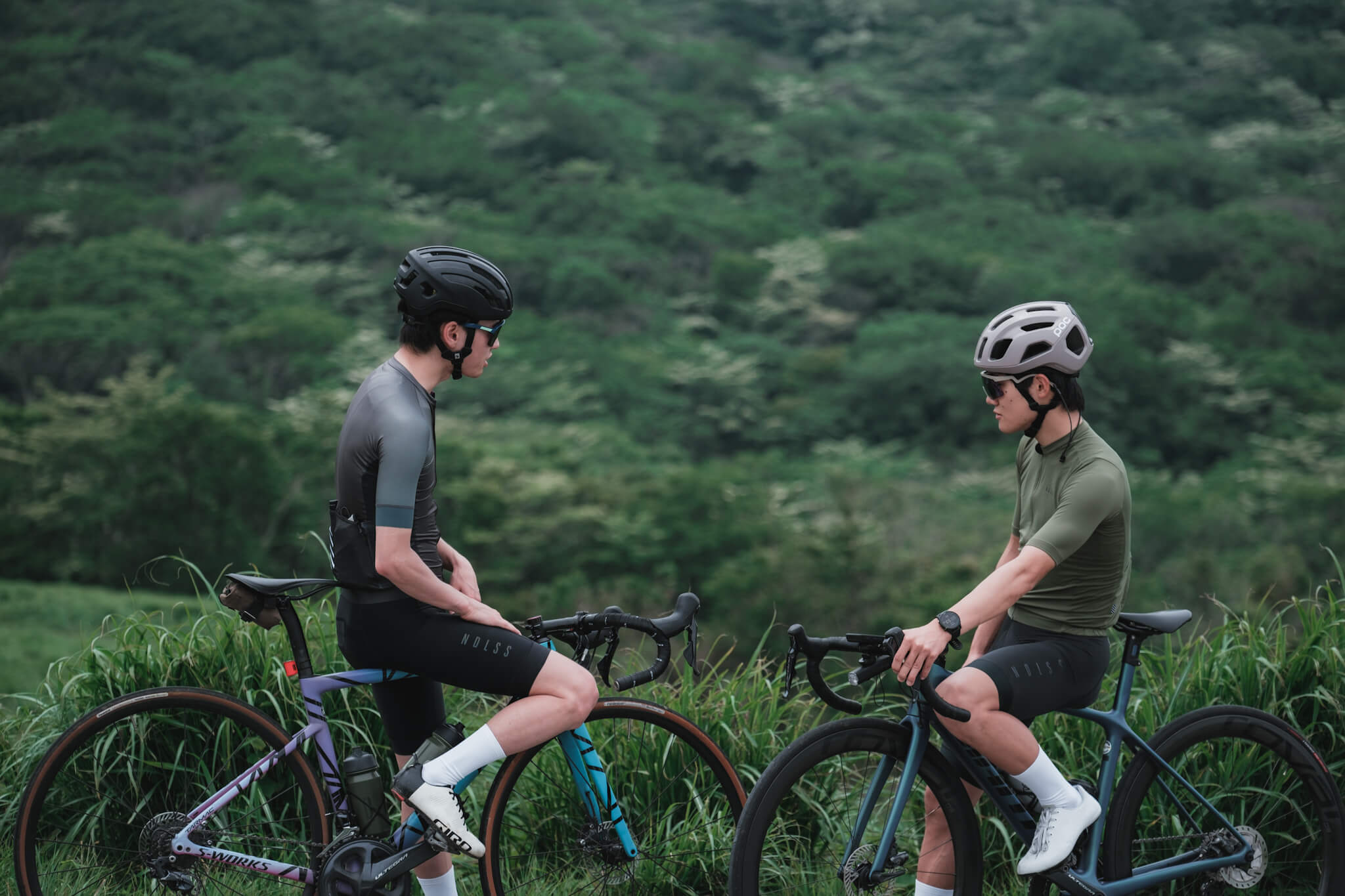 Whether you prefer deep gradations of color or matte, soothing colors – simply surrender to the more sophisticated worldview of each, and you will experience the cool ride that only the NDLSS can provide, completely free from stress.
*Enter promotional code "LOVECYCLIST" for 15% off cycling clothing.
Review / Rin & Gaku
Edit & Photo / Tats