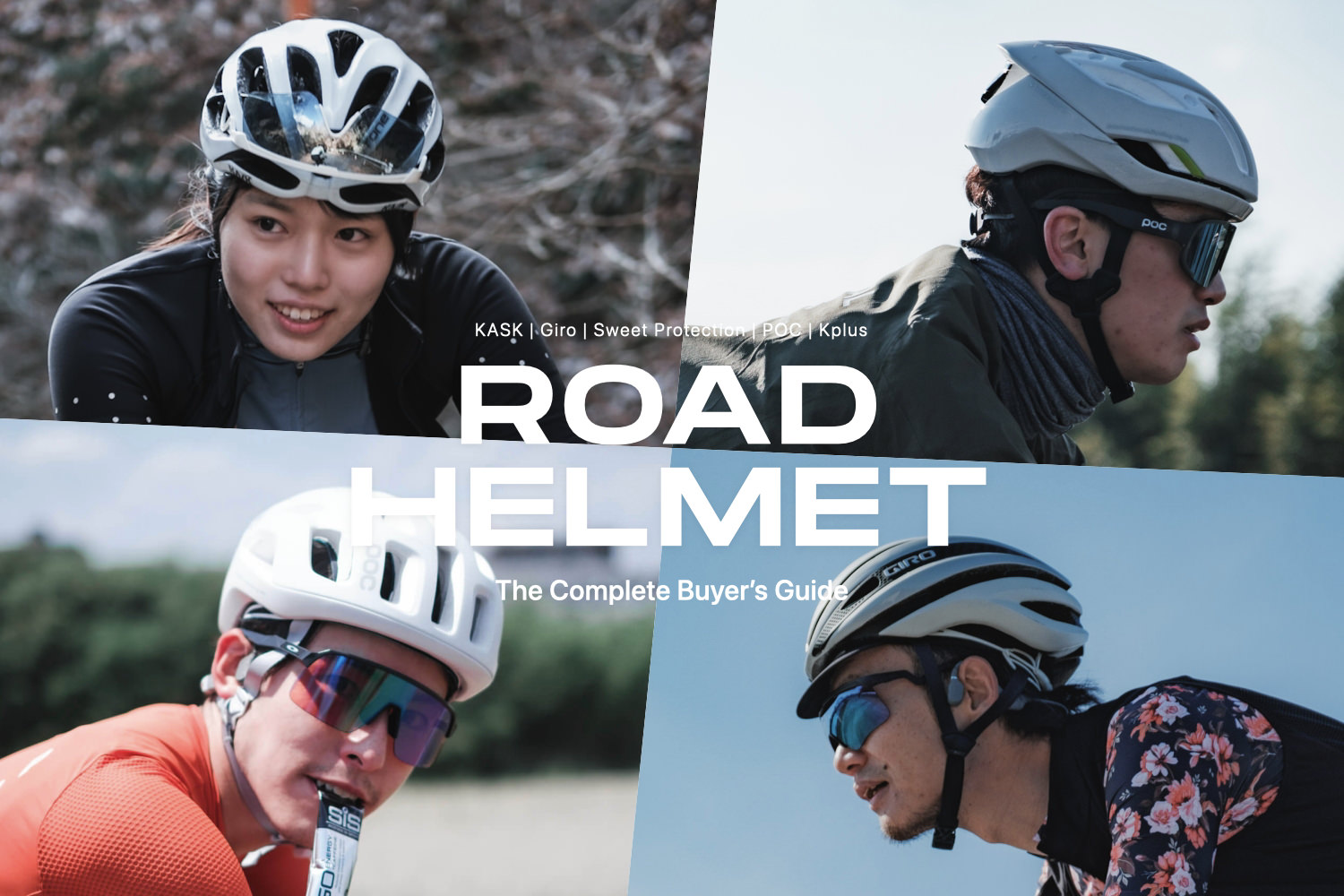 Smart protection for your head.
Helmets have evolved remarkably in recent years, with designs becoming more sophisticated in line with performance aspects such as safety, comfort and aero. Helmets are no longer just a protection item, but a fashionable choice.
To help you choose the helmet that's right for you, here are the best models in each price range and some pointers on how to select the right one for you.
text / Tats(@tats_lovecyclist)
1. Trendy helmet brands

There are numerous helmet brands. Of these, KASK and GIRO have a high share of the global market and set the standard in the industry.
In addition to these two brands, the Scandinavian brands POC and Sweet Protection and Taiwanese brand KPLUS are particularly outstanding in terms of style and functionality.
The following section presents trendy models from these five brands. The models are picked out for their design, function and safety (CE EN1078).
*If you want to understand how to choose a helmet in advance, read on from Chapter 2.
(1) KASK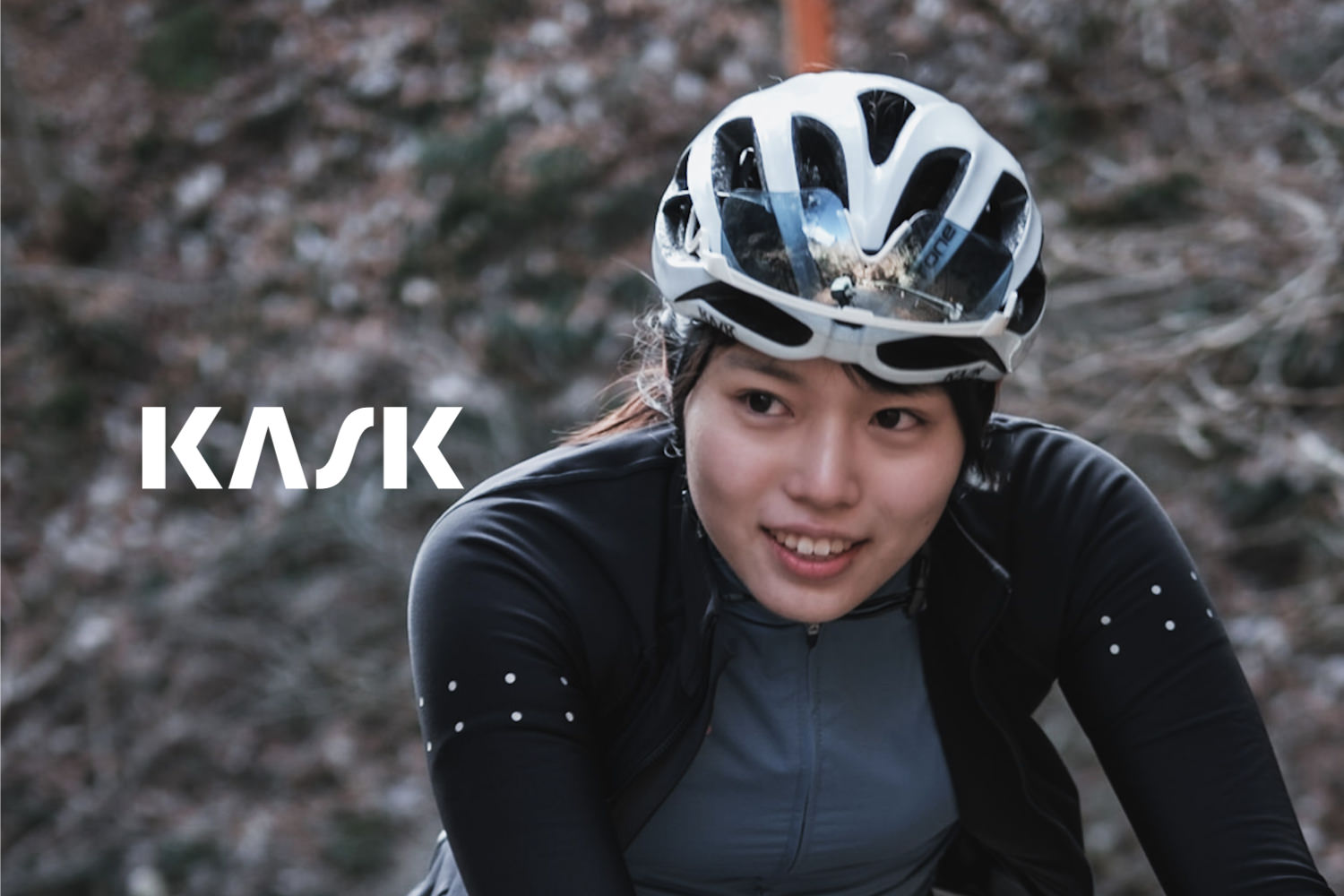 KASK has won many fans for its success in classic racing and its wide range of products and colors.
Using In-Moulding technology, which connects the inner shell to the outer layer, all models are characterised by meeting the 'WG11' safety standard for rotational impact.
Due to the very large number of models, the main line-up is divided into price ranges.
 – $200
Model
Weight
Price
Link
Rapido

220g

$68.00

Amazon
Wiggle


Entry-level model for all beginners.

Sintesi

230g

$120.00

Amazon


Wiggle

Balanced model for everyday and sport riding.

Mojito 3
230g


$170.00

Amazon
Wiggle

Trend-setting evolutionary middle grade.
Rapido: The Rapide is recommended for all beginners. The appearance of the helmet, which is the biggest concern for beginners, can be used without discomfort with the clean shape of the KASK. The fit is also outstanding.
Sintesi: The latest 2023 Sintesi model was developed in line with the expansion of the cycling market. As the background suggests, it features a minimalist shape that is perfect for any occasion, including commuting and sports riding. It also meets WG11 safety standards, making it the standard model for the new normal era.
Mojito 3: The very long-selling Mojito model from 2012 was updated to the Mojito 3 (Cube) in 2020. It has a more rounded shape and safety features that exceed European safety standards by 48%. The evolution of the trendy style makes this model an unmissable choice for middle-grade helmets.
$200 – $300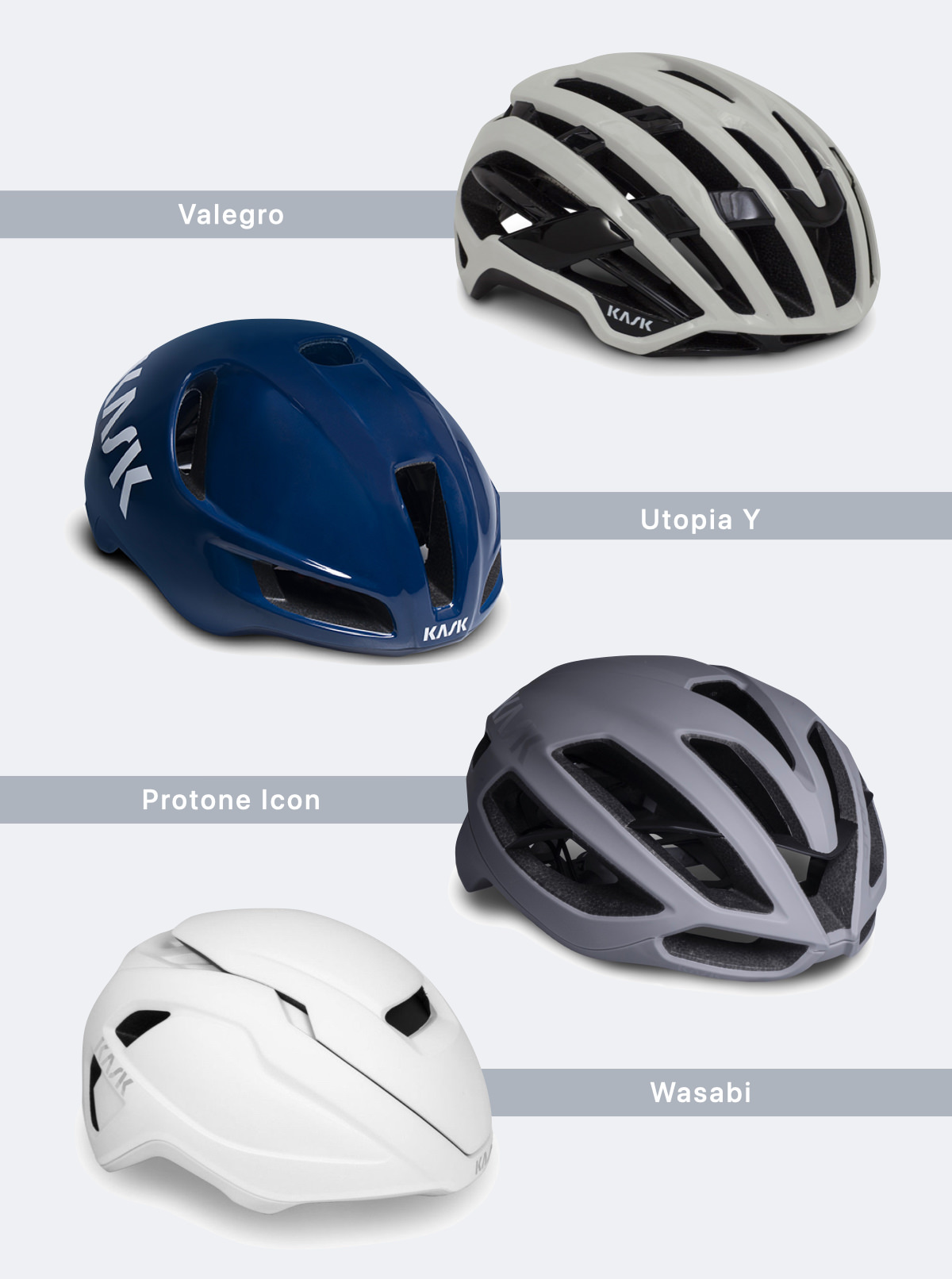 Model
Weight
Price
Link
Valegro

180g

$250.00

Amazon
Wiggle

Light, cool and smart lightweight helmets

Utopia Y

260g

$300.00

Amazon
Wiggle

Evolutionary aero helmet that combines speed and comfort

Protone Icon

230g

$300.00

Amazon
Wiggle

Evolutionary model of the global standard helmet

Wasabi

270g

$350.00

Amazon
Wiggle

Stylish aero helmets with opening and closing mechanism
Valegro: The Valegro is an ultra-lightweight helmet weighing 180g, which has been added to the line-up in 2018. Its lightness and good ventilation make it ideal for hill climbs and scorching hot rides. It also makes the head look very small and is comfortable to wear. It is a gem that makes you want to say that KASK is indeed the best at consistently guaranteeing this quality.
Utopia Y: The Utopia aero helmet, launched in 2018, has evolved into the Utopia Y in 2023. There are no major changes to the overall shape, but the OCTOFIT system improves fit and moisture dissipation. For more aerodynamics, the comfortable Utopia Y is a strong choice.
Protone Icon: The global standard helmet Protone, which is so widespread that it no longer needs any explanation, has evolved in 2022 to become the Protone Icon. It follows the design of its predecessor, which had been perfected, but now has a more stylish shape and surpasses its predecessor in aerodynamics, ventilation, fit and safety.
Wasabi: Wasabi, KASK's second aero helmet, was released in 2021. The opening and closing mechanism of the shell not only provides an aero effect, but also allows the helmet to be used in various climates (especially useful in autumn and winter). The minimalist, rounded shape is beautiful and matches not only on-road but also gravel-based styling.
See the list of KASK helmets
Amazon | Wiggle
(2) Giro
The GIRO brand combines the necessary requirements for a helmet, such as reliability that supports numerous strong teams, safety with its own test lab and advanced design.
The brand is particularly conscious of safety and uses MIPS from its entry-level models, providing a safe cycling environment for cyclists of all kinds.
GIRO helmets main line-up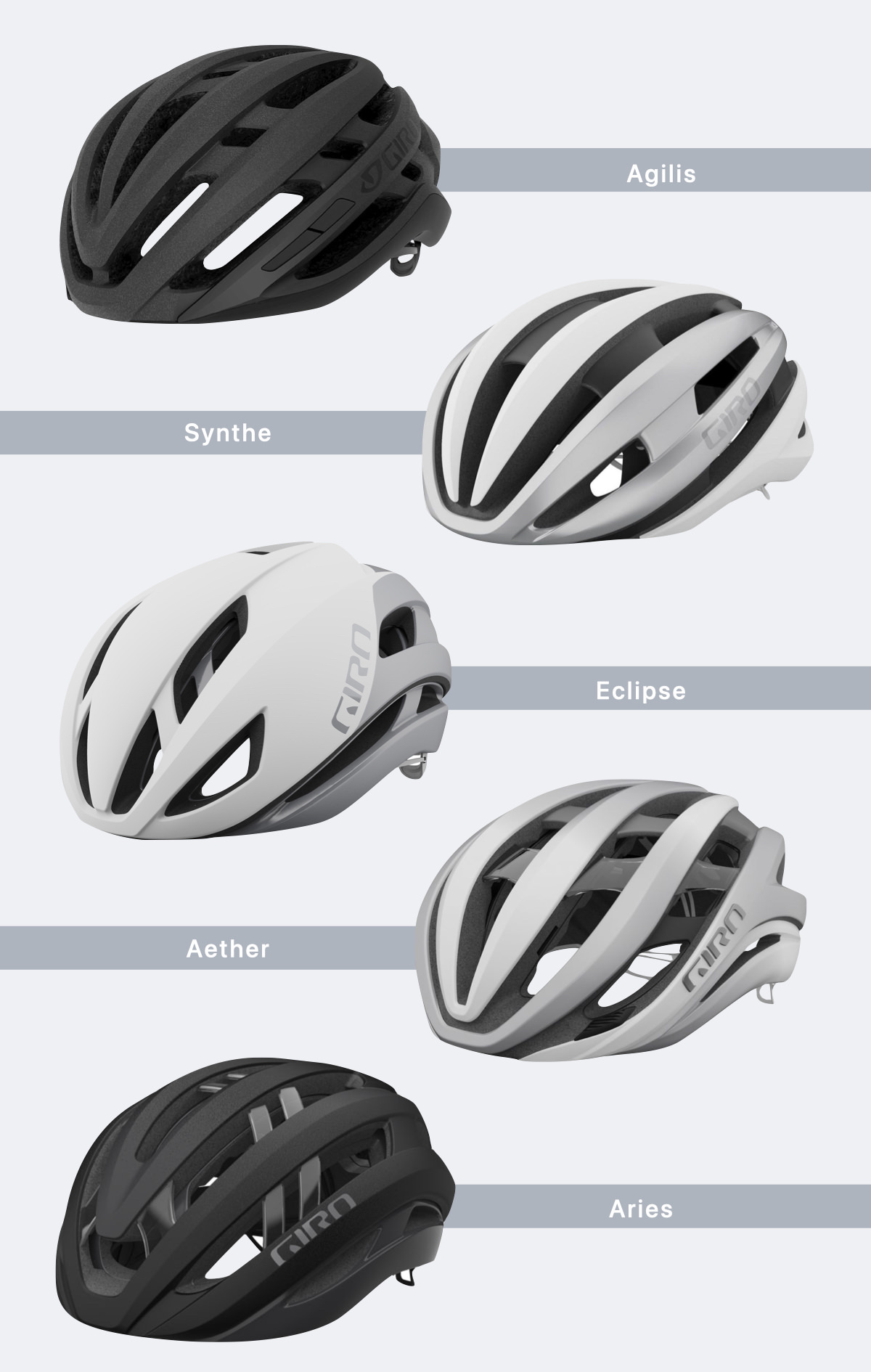 Model
Weight
Price
Link
Agilis

295g

$99.95

Amazon
Wiggle


Entry-level model with MIPS in a clean silhouette

Synthe

250g

$199.95

Amazon
Wiggle


A solitary stylish model that will never fade away

Eclipse

275g

$249.95

Amazon
Wiggle


Aero helmets with cooling and aerodynamic performance.

Aether

270g

$300.00

Amazon
Wiggle

High-end model with a strong presence, equipped with a new MIPS.

Aries

265g

$299.95

Amazon
Wiggle

Top-of-the-range model with maximum comfort and aerodynamic benefits
Agilis: The entry-level Agilis model with MIPS and a clean silhouette. It can be used as a first helmet without any resistance. It also features a universal fit, making it easy to wear even for Asian types.
Synthe: The isolated and stylish Synthe model. The sides look a little bulky, but it was a pioneer in establishing a style that made people think it was cool, and even now that a successor to the top model has appeared, the style hasn't faded away.
Eclipse: The Eclipse was released in 2022 as the successor to the Vanquish aero helmet. Regardless of its aero category, it has high cooling performance with 14 ventilation holes, yet its aerodynamic performance is more high-tech than the previous model. The not-too-racey design fits any style.
Aether: A notable feature of the Aether is the new MIPS Spherical technology. The shell itself is not a sheet as described above, but a structure that moves in two layers (30% more shock absorption than regular MIPS).The shape of the outer shell, with its Giro-like presence, makes you look more "stylish cyclist" on the road than ever before.
Aries: The new flagship Aries model was introduced in 2023. It is 5% lighter and 4% more aerodynamic than the Aether, and is characterised by its "as if you were wearing nothing" feel. The compact form also creates a cleaner impression.
See the list of Giro helmets
Amazon | Wiggle
(3) POC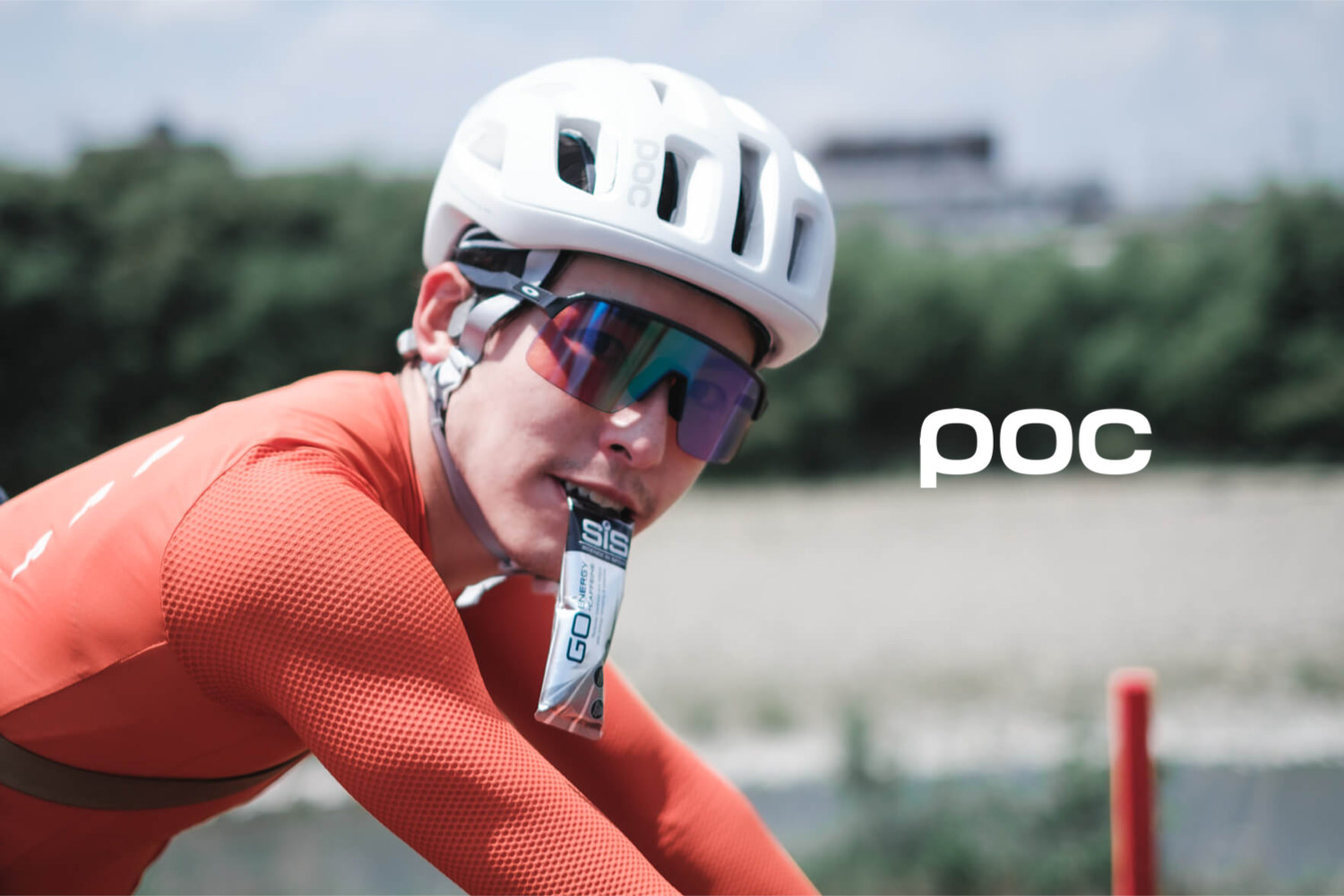 Helmets developed by the Swedish brand POC are characterised by their minimalist Scandinavian design. The design ability that has established the shape that creates volume on the head as "POC's unique style" can only be described as impressive.
The line-up is divided into the middle grade 'Omne' series and the top grade 'Ventral' series.
Omne series ($160 – $190)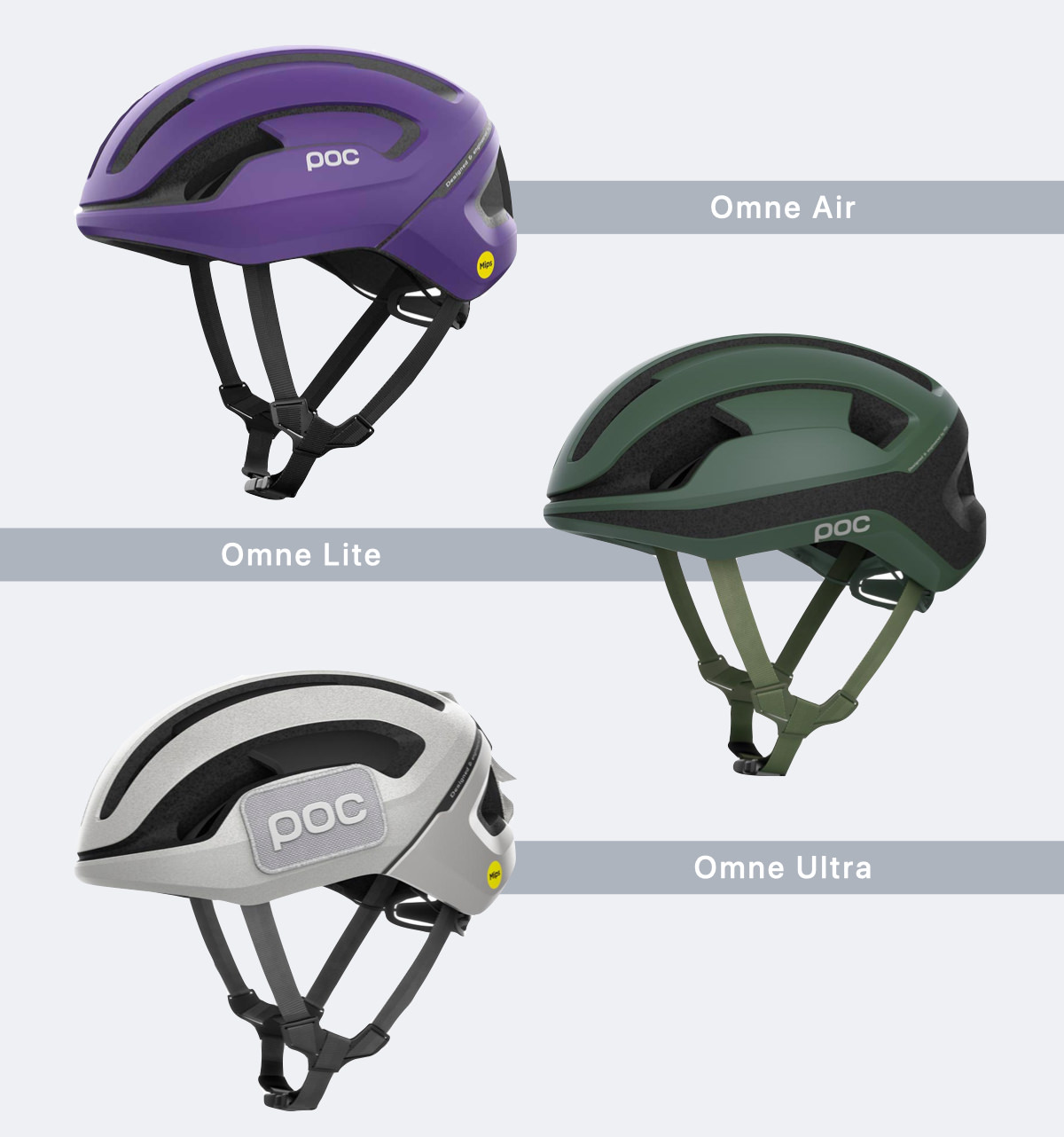 Model
Weight
Price
Link
Omne Air

305g

$160.00

Amazon
Wiggle


City-style middle grade

Omne Lite

240g

$190.00

Wiggle


The lightweight model which is the perfect first step towards racing style

Omne Ultra

230g

$170.00

Wiggle


The only lightweight model for gravel with attachments
Omne Air: The mid-grade Omne Air is based on the popular higher-end model and sublimated to city style. A very attractive model that offers a smart looking POC helmet at an affordable price.
Omine Lite: Based on the Omne Air, the Omne Light is a lightweight model that can be chosen as the first step towards wearing a serious racing helmet due to its lightness.
Omne Ultra: Developed for gravel riding, the Omne Ultra is extremely lightweight. Yet it is also a practical model with Velcro attachments on the sides and back of the head to carry tyre levers and other small items.
Ventral series ($260 – $300)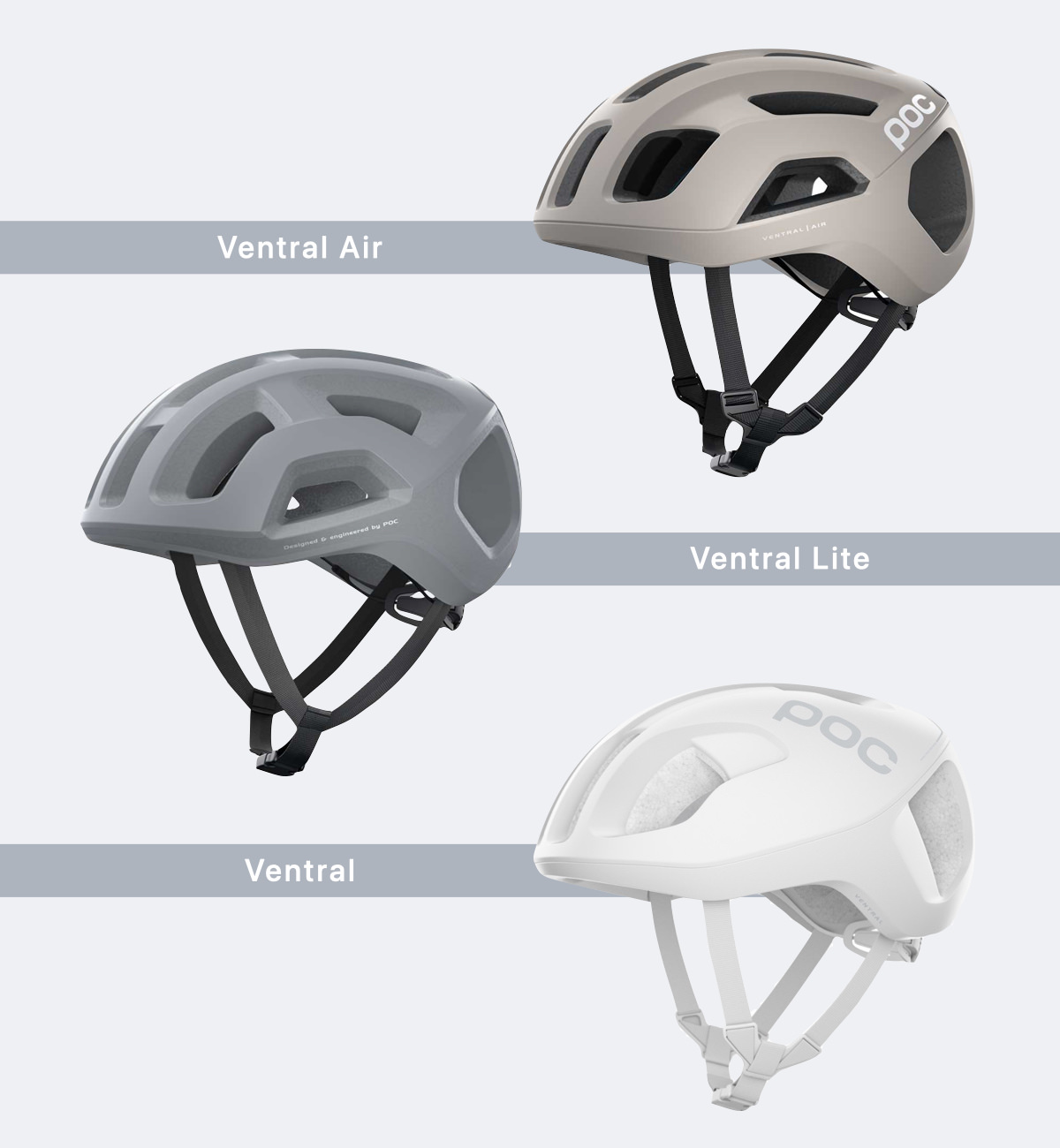 Model
Weight
Price
Link
Ventral Air

260g

$260.00

Amazon
Wiggle


Stylish lightweight high-end with air flow

Ventral Lite

210g

$275.00

Amazon
Wiggle


Summer model specialising in lightness and ventilation performance.

Ventral

270g

$300.00

Amazon
Wiggle

Aerodynamic high-end model specialising in aerodynamic performance.
Ventral Air: The Ventral Air is a lightweight model of the Ventral aero-helmet, with an additional design that sends air from the front to the back. Stylish and supremely cool in matte color.
Ventral Lite: The Ventral Light, launched in 2021, is a lightweight & breathable specialised model based on the Ventral Air and developed from a more minimalist perspective. Ideal for summer.
Ventral: The Ventral is specially designed for aerodynamic performance. A functional high-end model that combines aerodynamic and ventilation performance, as it is designed to ventilate the inside as well as the outside of the helmet. Ideal for performance-oriented cyclists.
See the list of POC helmets
Amazon | Wiggle
(4) Sweet Protection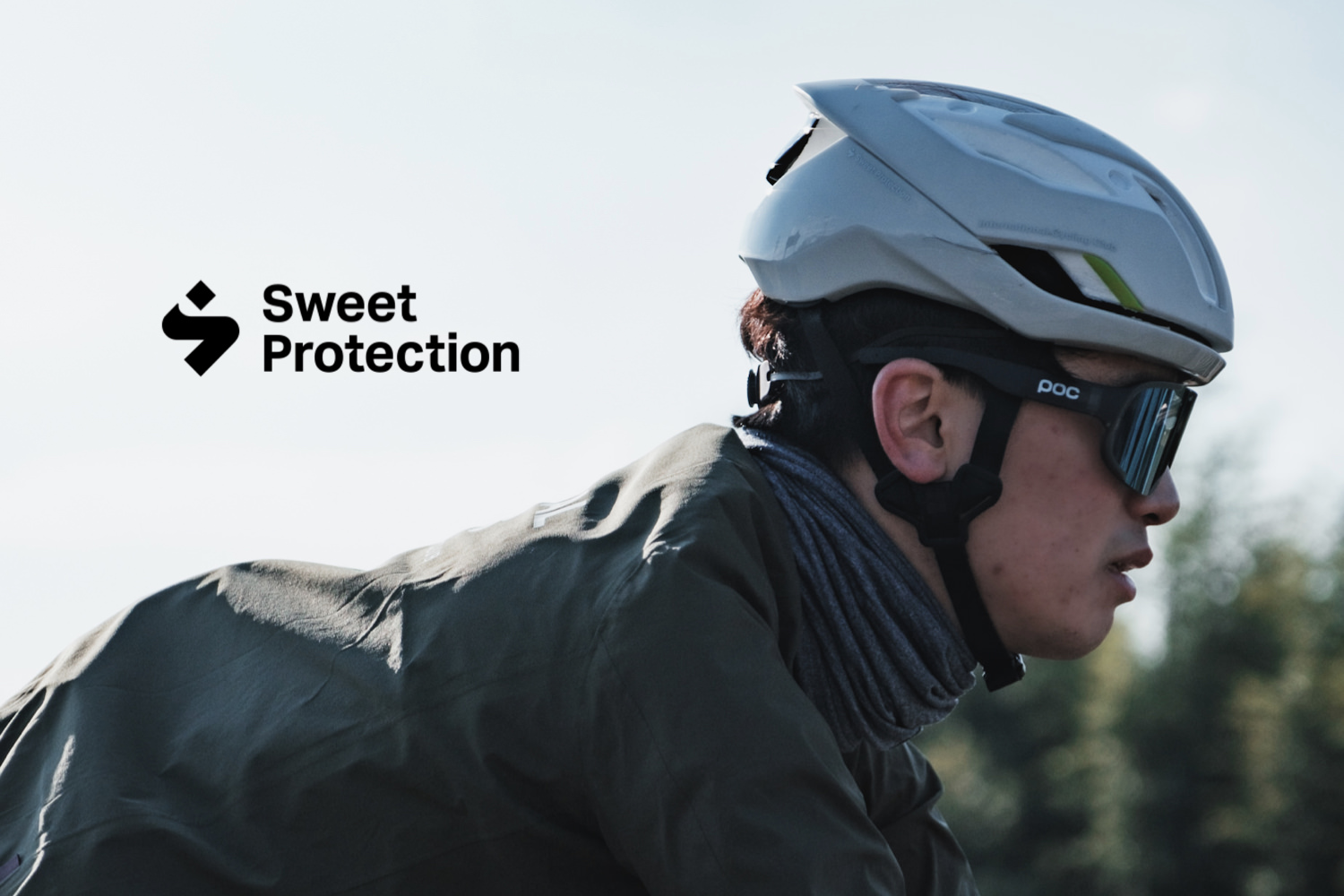 Norway's Sweet Protection released its first road helmet in 2017.
Its product design was quickly recognised globally and it has already become one of the major brands.
Sweet Protection main line-up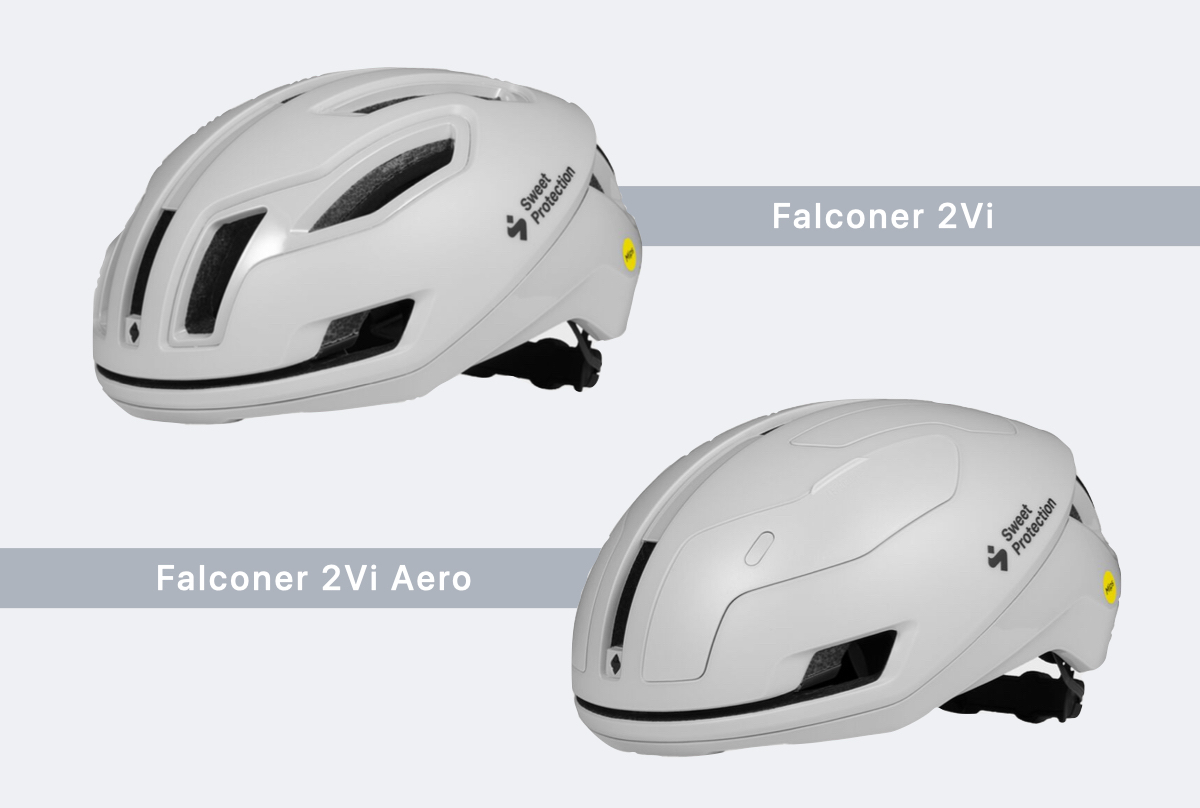 Model
Weight
Price
Link
Falconer 2Vi

285g

$250.00

Amazon

High-end model with safety, aero and smartness in a minimalist shape

Falconer 2Vi Aero

300g

$300.00

Amazon

2-way lightweight model with detachable aero cover
Falconer 2Vi: The previous Falconer II model evolved into the Falconer 2Vi in 2023. The projection at the back of the head has been reduced for a cleaner look. The minimalist shape typical of Scandinavian design has remained unchanged, condensing safety and a smart cap. The design is also interesting, with a wider rear opening to accommodate ponytails, creating a new helmet style that remains unchanged.
Falconer 2Vi Aero: The Falconer 2Vi Aero has the same basic shape as the Falconer 2Vi, but is lighter. It comes with a detachable aero cover, so it can be used as both an aero helmet and a lightweight helmet in one. This convenient model can be changed depending on the ride and temperature.
(5) KPLUS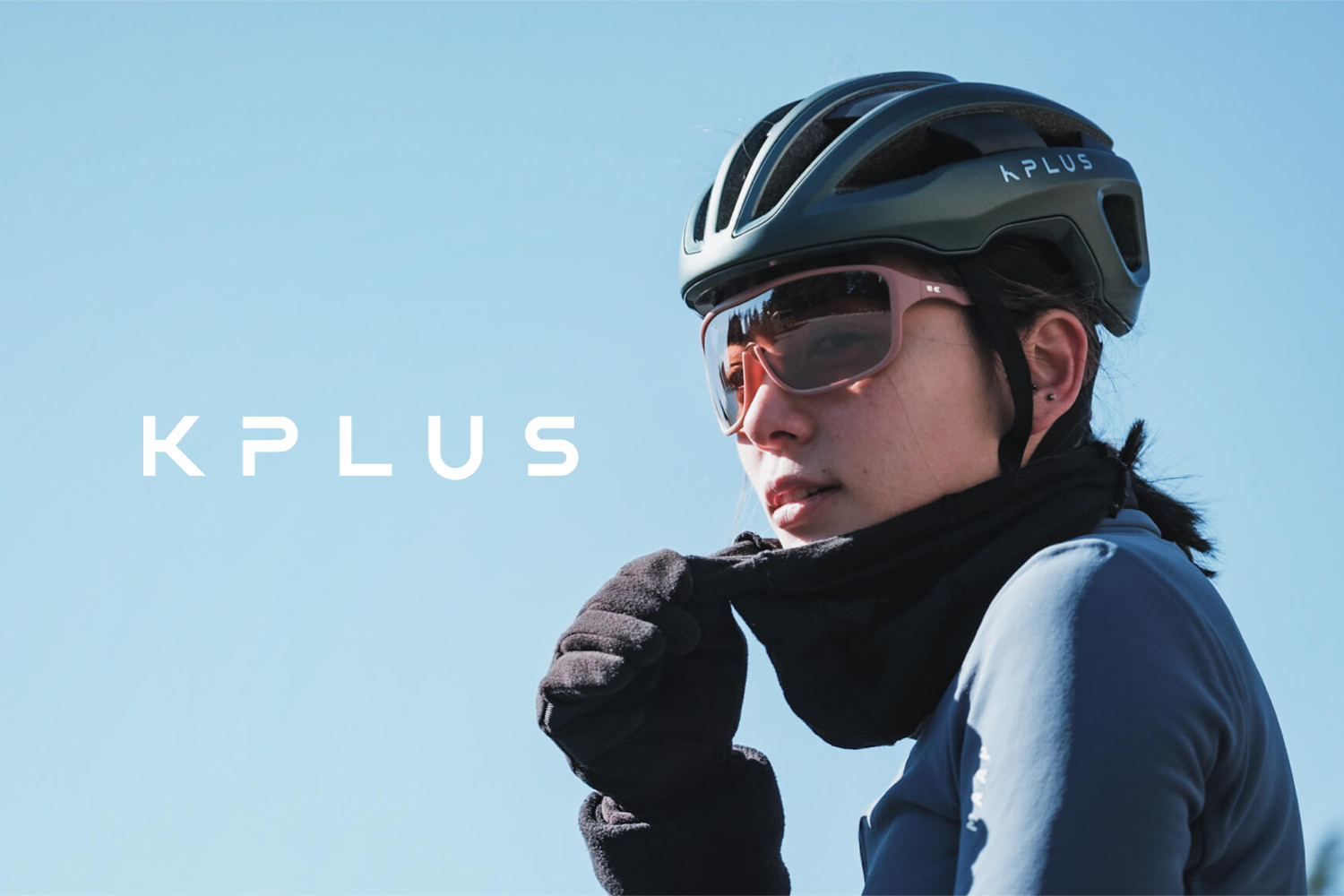 The Taiwanese brand KPLUS was established in 2014. The brand concept is fashion, quality and Asian fit.
The brand positions helmets as "an essential accessory for cyclists' fashion" and produces Asian-fit products that are easy to co-ordinate and highly safe. Available only in Asia.
KPLUS main line-up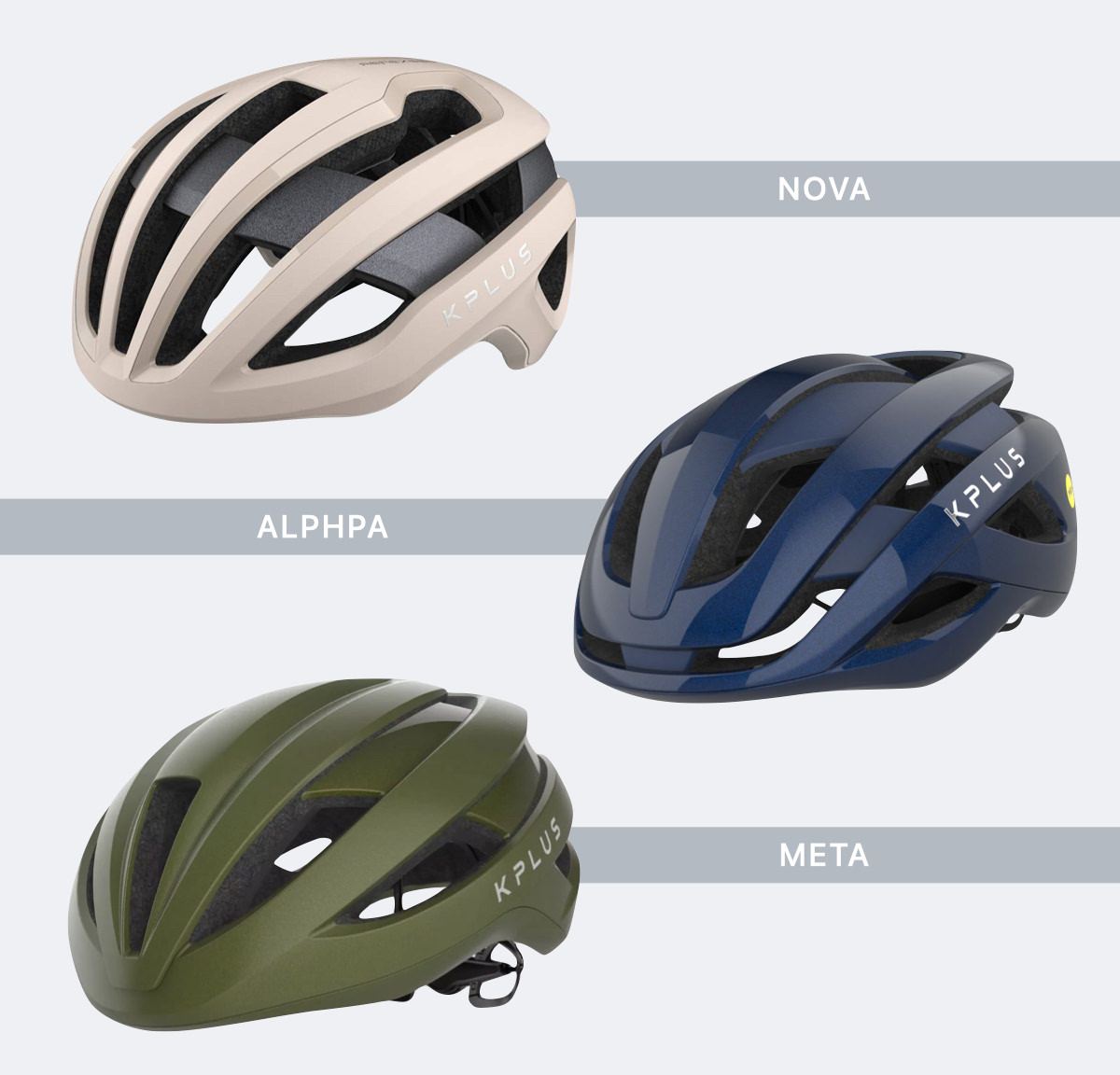 Model
Weight
Price
Link
NOVA

288g

¥24,200

Amazon

The only Asian helmet with a beautiful shape

ALPHA

295g

¥29,700

Amazon

Performance-oriented model with aero shape and Mips

META

289g

¥24,200

–

Gravel-compatible model with off-road helmet elements
NOVA: Nova is the all-round model representing KPLUS. With its rounded silhouette, near-circular Asian fit, and reflective material embedded in the back of the head, it is full of elements that make the Asian head look smart. It is also the only one available in a wide variety of colors.
ALPHA: The new generation all-around model Alpha is more performance-oriented than NOVA. The fit system has evolved from this model, and with the addition of Mips, both fit and safety have been enhanced. The aero appearance makes this helmet more in line with the desire to ride.
META: Meta, a gravel-compatible model launched in 2022. The helmet has a form that incorporates the shape of an off-road helmet, a visor that can be detached with a magnet, and can run over any terrain, and a new fit system similar to that of the ALPHA.
2. Helmet Selection Points
(1) Fitting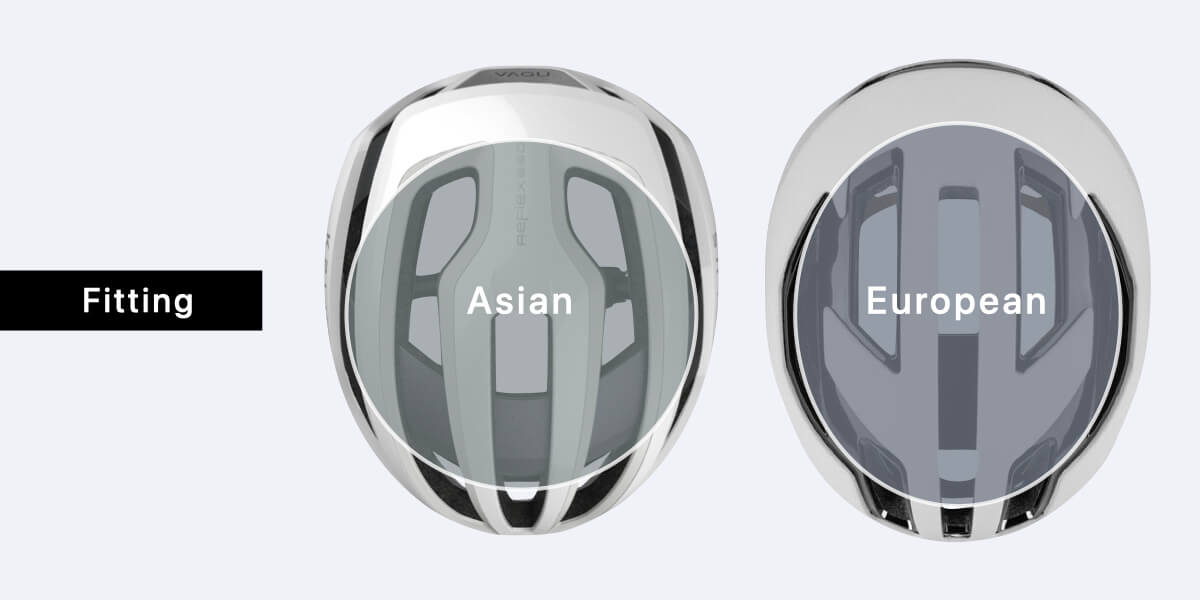 There are two major categories of helmet shapes: Eurofit (oval) and Asian Fit (round).
Basically, the shape is tailored to the manufacturer's location, but some Western manufacturers also offer Asian-fit helmets.
Since the shape may differ slightly from model to model even within the same manufacturer, you will find the most suitable manufacturer and model by trying them on.
(2) Functionality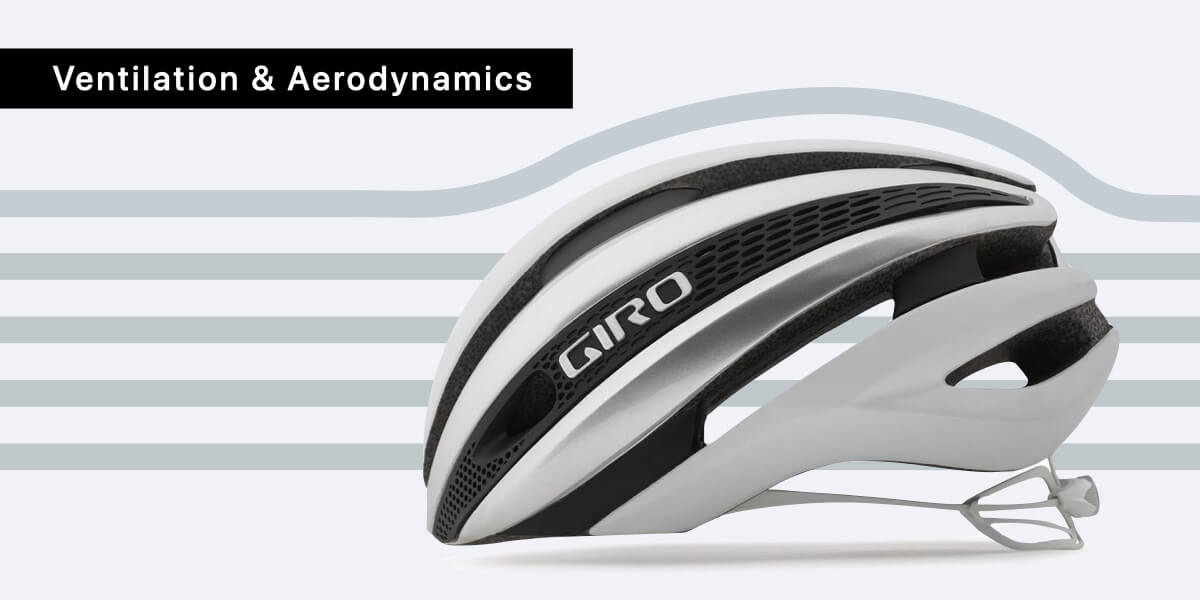 The holes in the helmet serve to ventilate and reduce weight, which are related to the performance of the equipment in terms of "aerodynamics," "comfort," and "weight," respectively.
Aerodynamics and comfort
The more ventilation holes, the cooler and more suitable for summer, but in winter, a cap or similar item should be used in combination to protect against the cold.
Conversely, models with fewer holes are more aerodynamic. Each manufacturer also offers models that focus on aerodynamics, and aero models are an option for pure racers who want to optimize their performance as much as possible.
Weight
The weight of a helmet affects neck strain when riding for long periods of time. The lighter the helmet is, the less burden it will cause and the better the performance will be, even if only slightly.
However, as with other parts, most lightweight models are high-end. You need to choose whether to pursue performance to the limit or to consult with cost.
(3) Color Options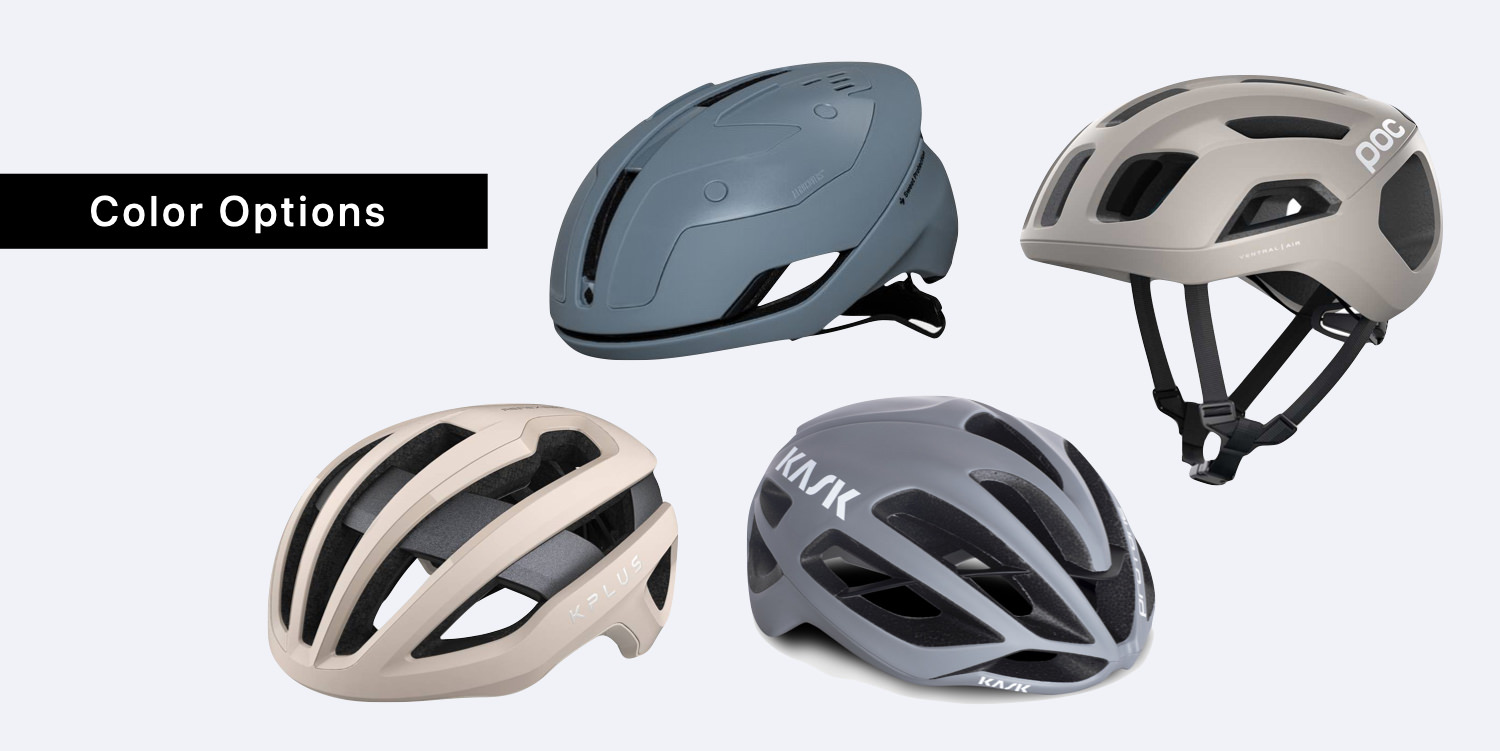 Helmets that used to be available in primary colors such as red and yellow are now increasingly available in earth colors and nuanced colors. As bicycle fashion has become more lifestyle-oriented, helmets can also be styled in a wide range of ways, so choosing a white or black helmet for your first helmet and then choosing a nuanced color for your second or later helmets will add to the fun of your outfit.
Of course, if you want to emphasize safety, choosing a primary color is one solution.
3. Helmet Safety Determinations
MIPS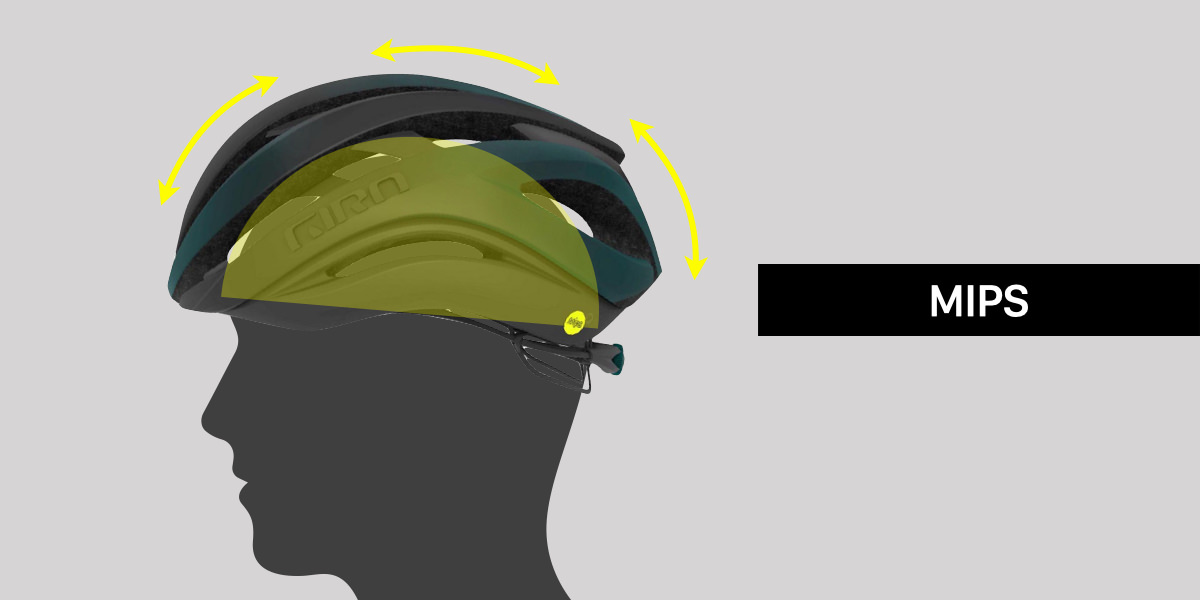 MIPS (Multidirectional Impact Protection System) is a safety mechanism installed in many helmets.
The MIPS helmet has a low-abrasion seat inside the helmet that slides with the movement of the head during a rotational impact, allowing the energy to dissipate. This allows the energy to escape.
However, the effectiveness of MIPS has been questioned by some* and the decision to choose a MIPS-equipped model is left up to the individual.
*KASK PUTS MIPS ON NOTICE WITH NEW WG11 ROTATIONAL IMPACT TEST(CyclingTips)
Helmet life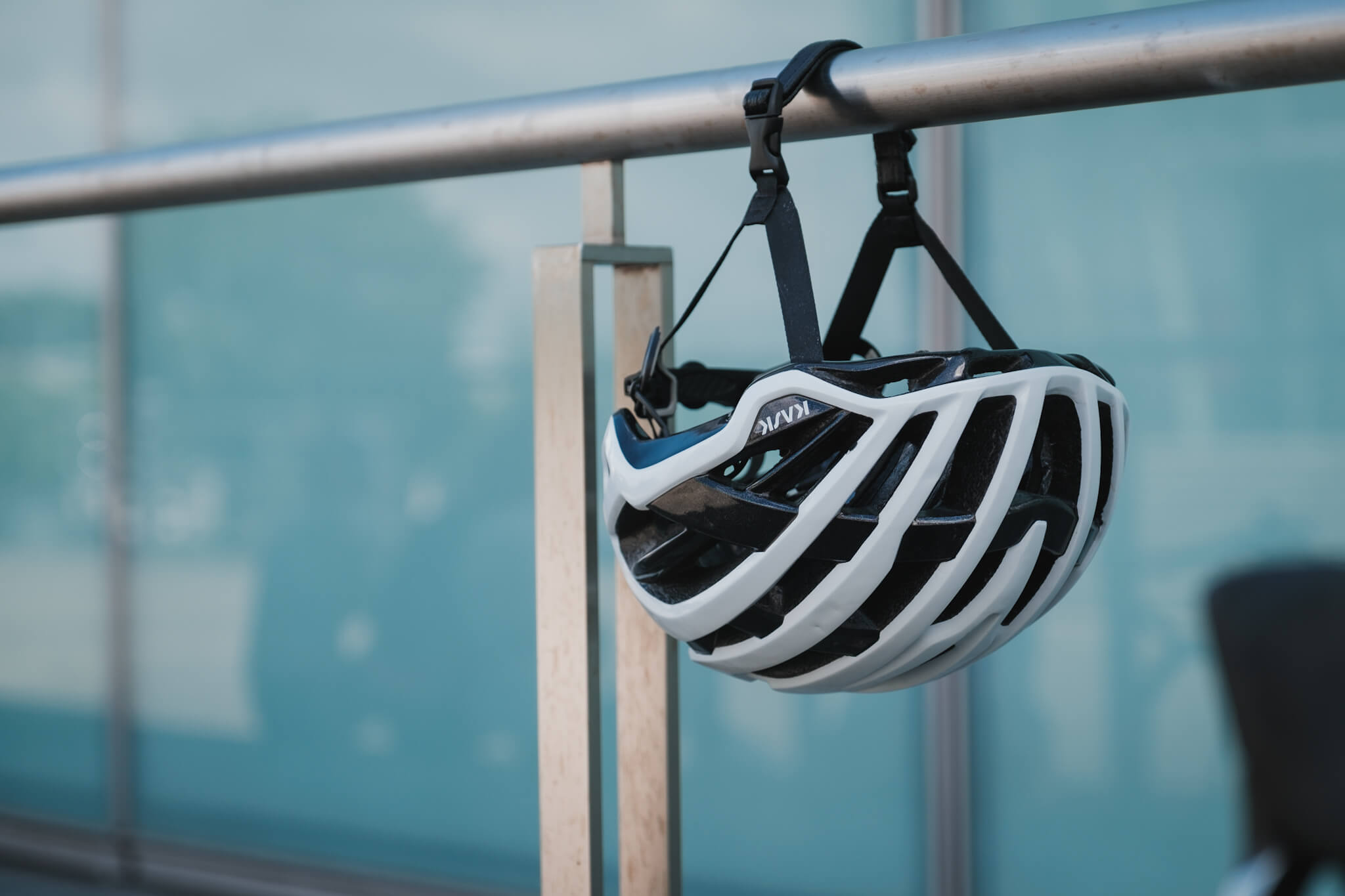 The manufacturer's recommended timing for helmet replacement is approximately three years after purchasing a new helmet.
Even if you do not fall down, the helmet will deteriorate due to age, minor impact, and perspiration, so consider your budget with the intention of replacing it after three years.
Also, even a single major impact will significantly reduce the strength of the product. Even if it looks fine at first glance, the next impact on the same spot may directly damage the head, so if the head is hit hard in an accident, etc., it should be replaced.
Helmet = fashion item to protect you.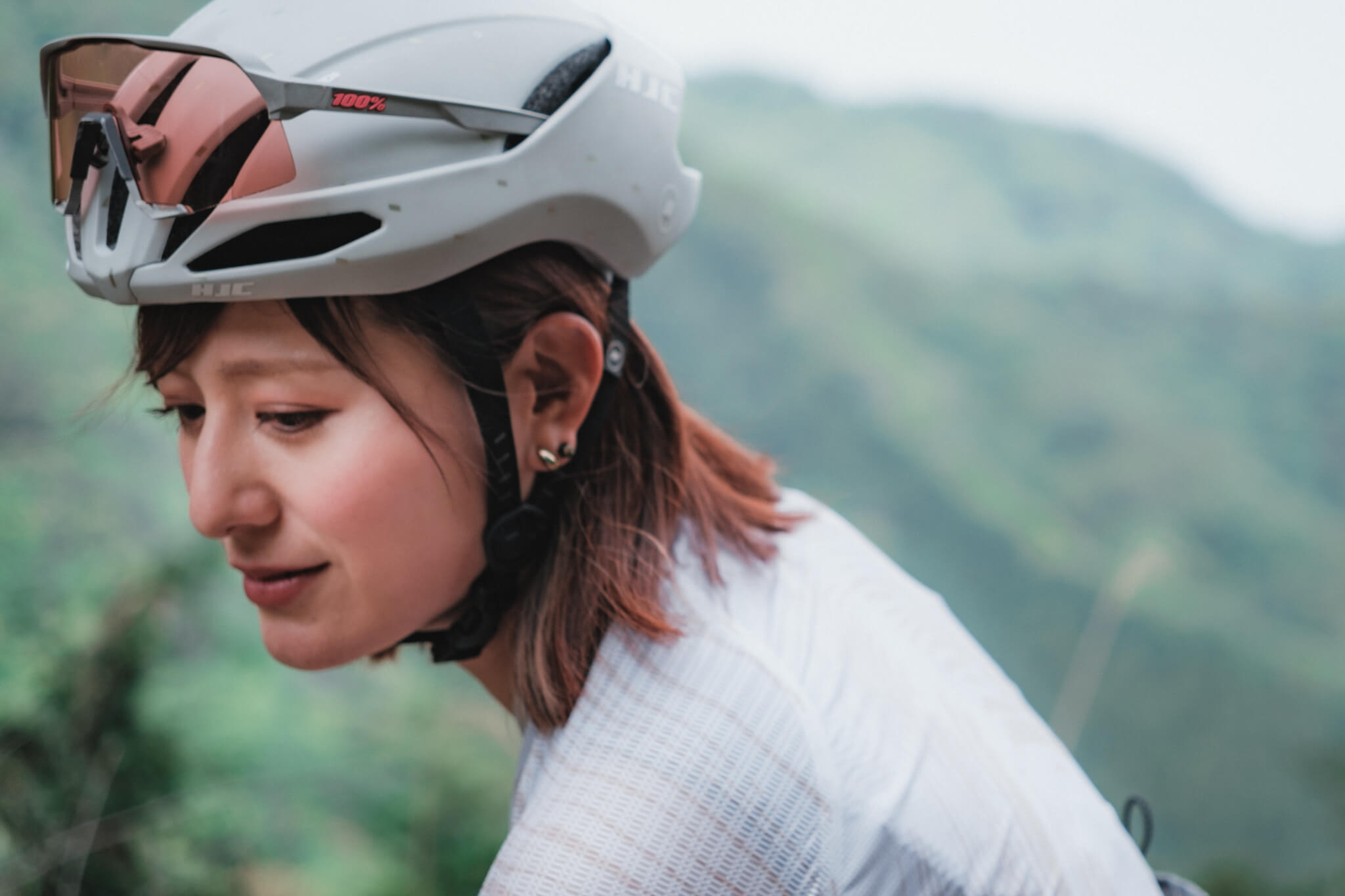 A helmet is a protector for your life and a fashion item to be coordinated.
Therefore, in addition to choosing a helmet from a trusted manufacturer as mentioned above, please select a helmet that you like from a design standpoint to create your own style. 
Author
Tats Shimizu(@tats_lovecyclist)


Editor in Chief. Having been riding sports bikes for 10 years. He likes to unravel the trends in the sport bike industry, especially road bikes, from a marketing perspective. At the same time, he has extensive friendships with cycling apparel brands from around the world and proposes various styles through the media. His main bikes are Factor O2 (road) and LS (gravel).