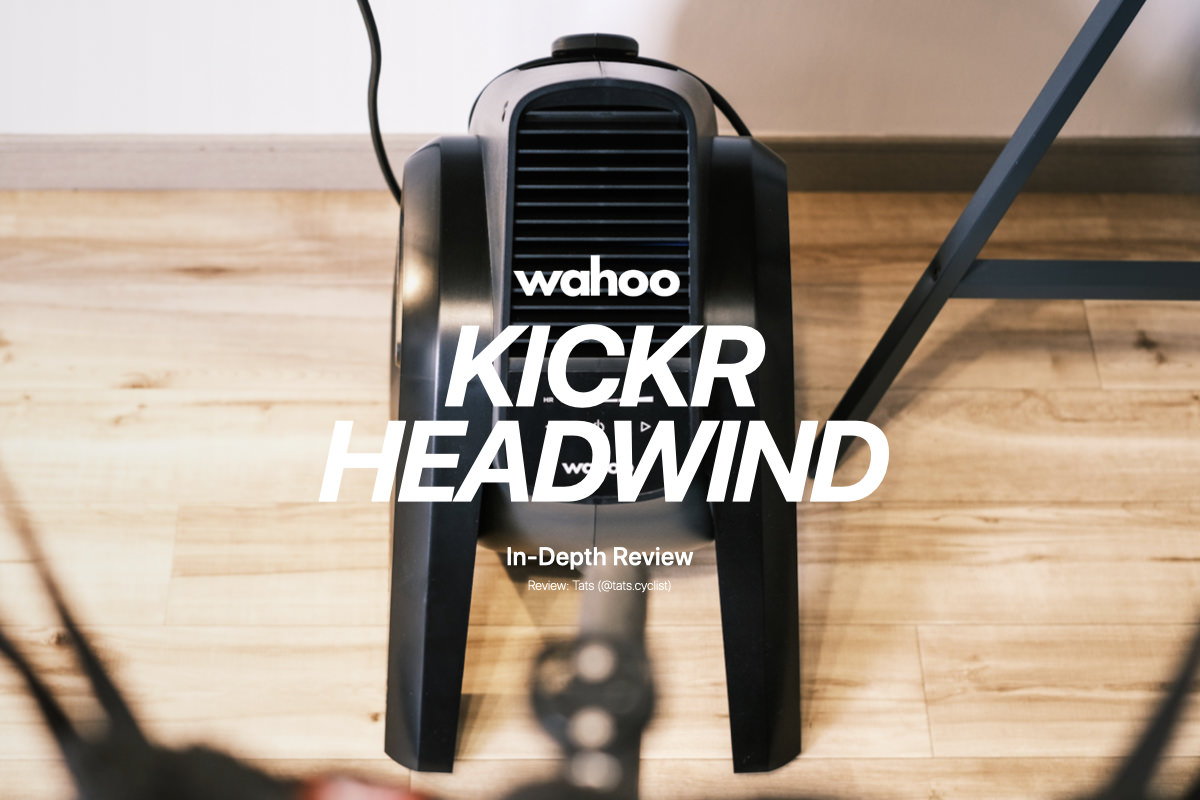 The question is what kind of fan should be used for indoor cycling.
An ordinary fan does not provide enough airflow. But a rugged industrial fan doesn't fit in the room.
I chose Wahoo's KICKR HEADWIND for its maximum airflow and product design. Here is what I can tell from actual use: 
A new category of product that offers a smart cooling experience not found in other fans. It has a great airflow, and it's also very expensive.
To arrive at this conclusion, let's take a closer look at the HEADWIND.
text / Tats(@tats_lovecyclist)
1. Overview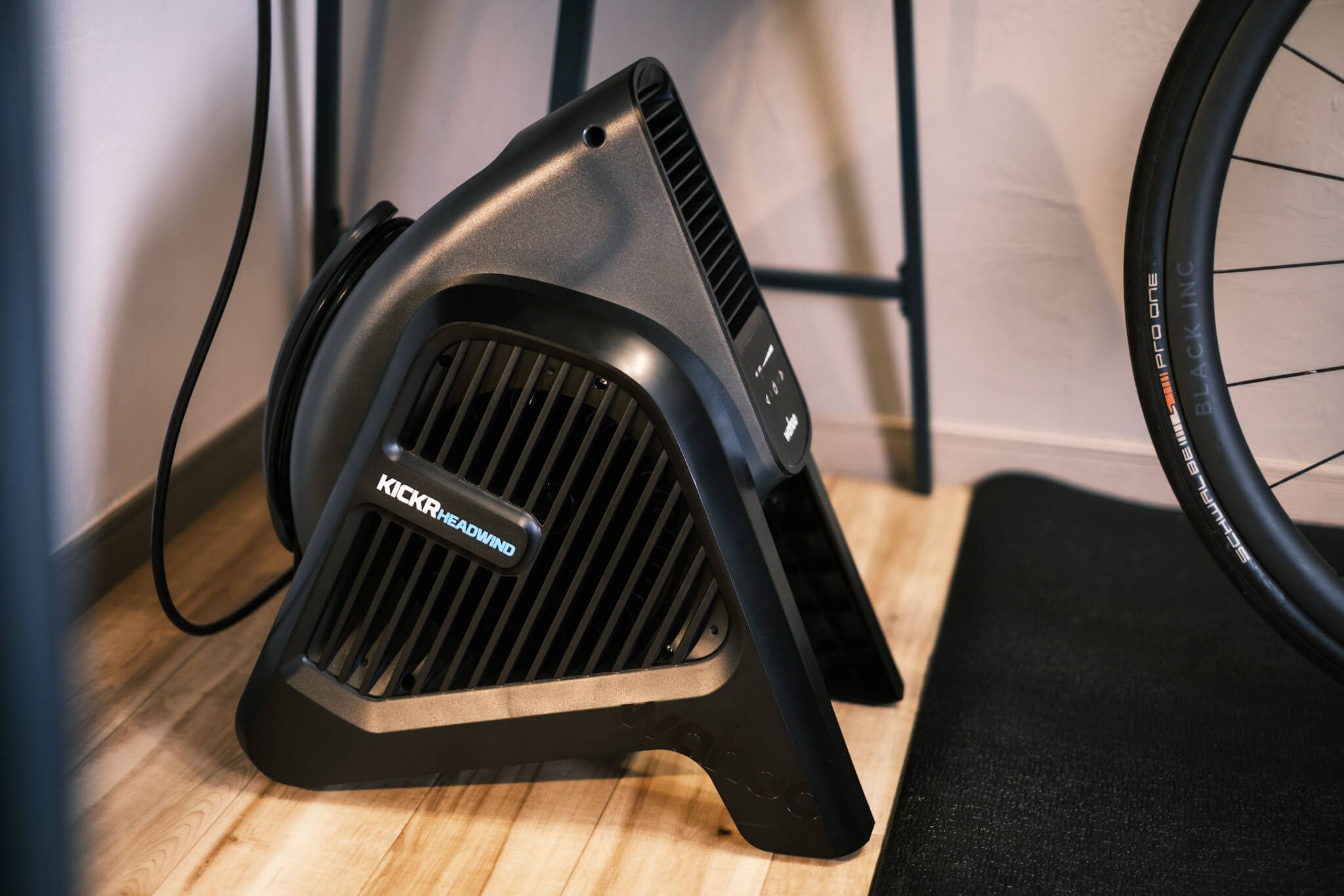 | | |
| --- | --- |
| Size | 406×305×483mm |
| Weight | 5.4kg |
| Max. wind speed | 48 kph / 30mph |
| Connect | Bluetooth / ANT+ |
| Price | $299.99 |
Wahoo launched the KICKR HEADWIND in 2018, a smart fan that can be used with the Smart Trainer.
It is designed to blend in with the KICKR series in order to integrate it into the Wahoo ecosystem.
HEADWIND is still the only fan dedicated to the Smart Trainer and remains the top choice among all fans for indoor use.
2. Controlling Wind
Like other fans, HEADWIND features manual air volume adjustment as well as speed-linked and heartbeat-linked modes.
There are four ways to adjust air volume.
Adjustment method
1) Adjust with buttons on the body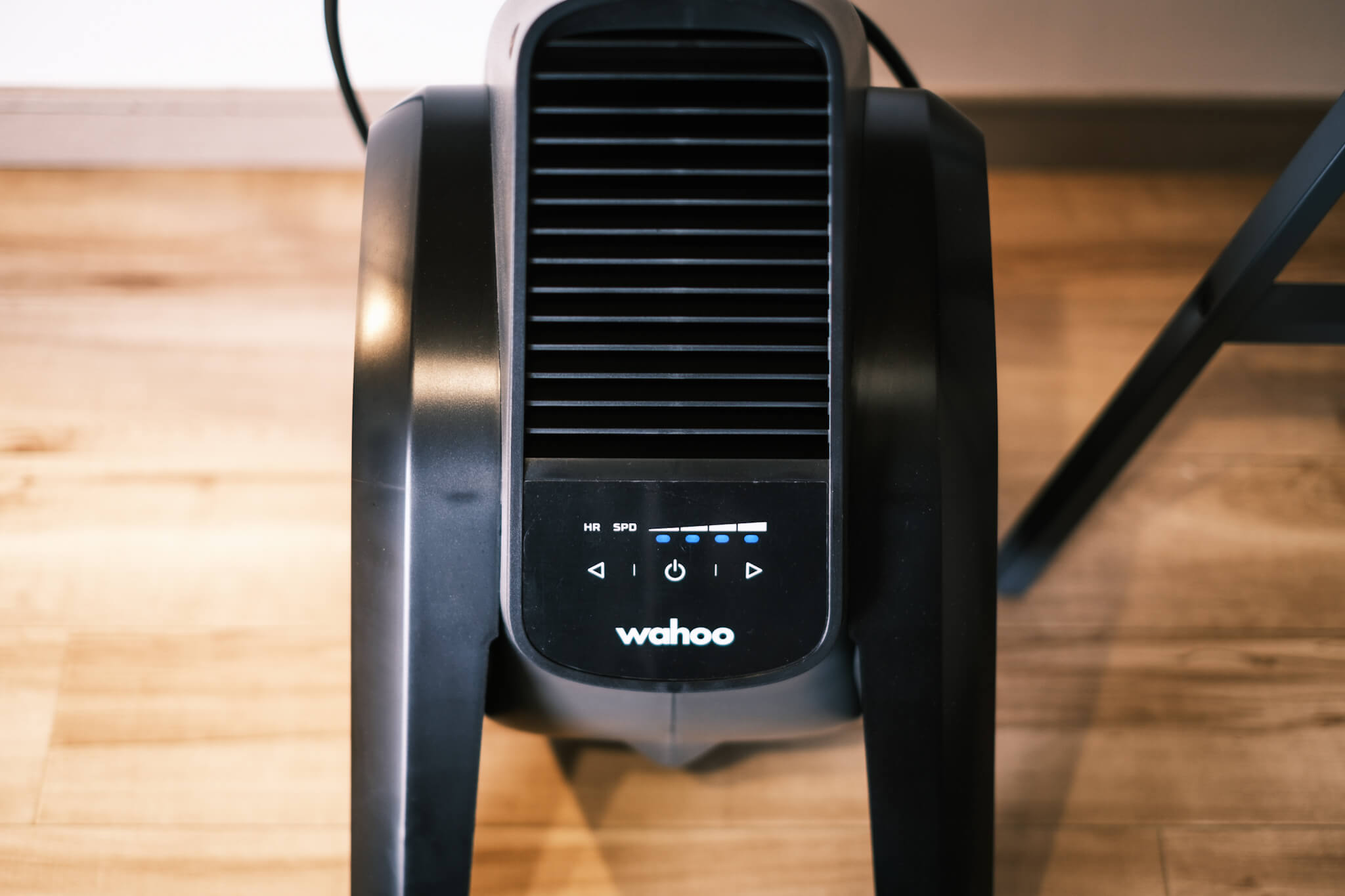 A button on the front panel allows selection of 4-step air volume adjustment/speed-linked mode/heart rate-linked mode.
As with a regular fan, it is impossible to press the buttons while riding.
2) Operate with the Wahoo Fitness app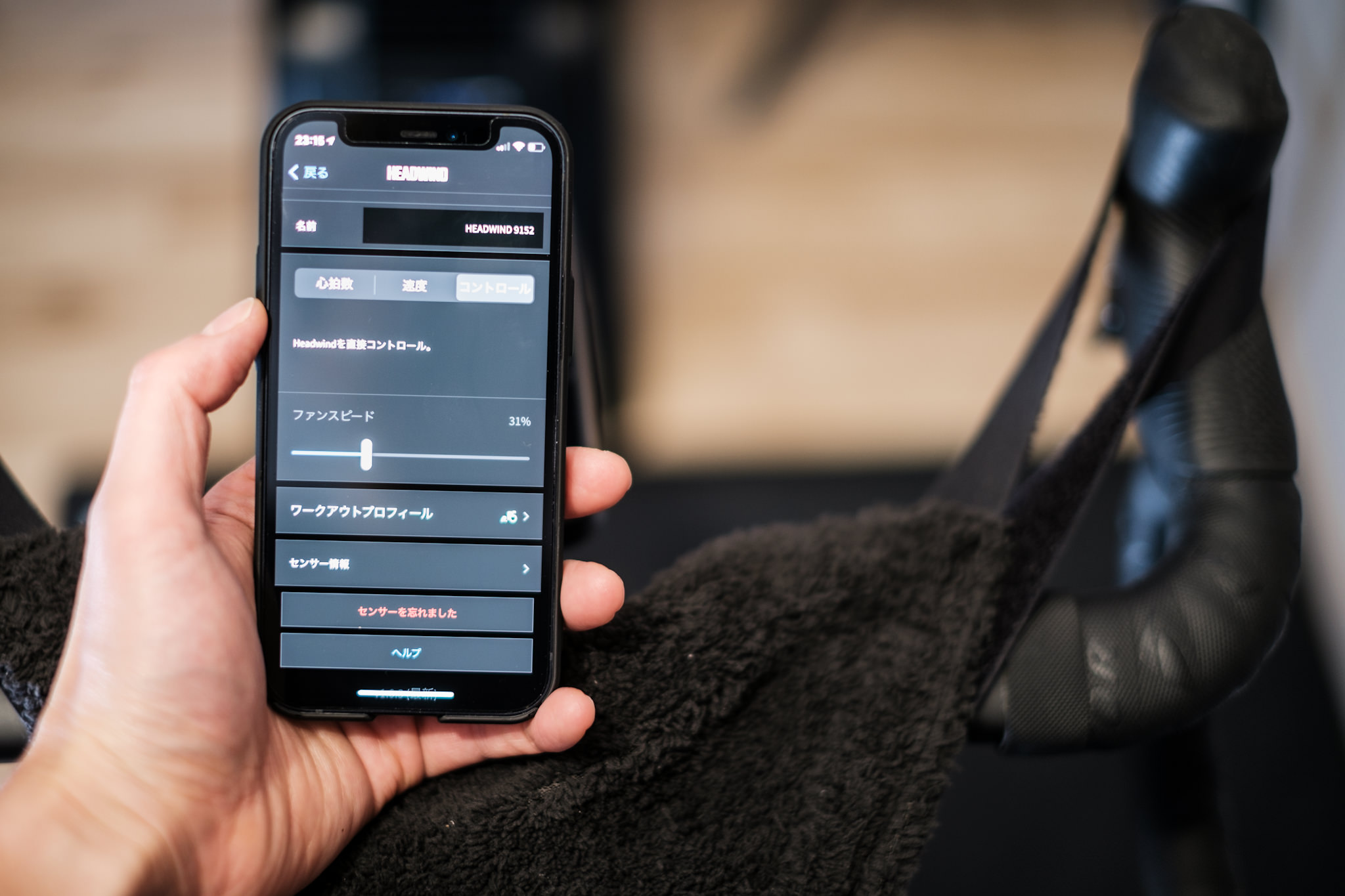 With the Wahoo app, the air volume of the main unit can be adjusted with a smartphone at hand.
While the button on the main unit has 4 levels of airflow, the app allows you to change the airflow linearly from 0% to 100%. Switching to speed-linked mode/heart rate-linked mode can also be done via the app. (I just wish it came with a regular remote control)
3) Speed Linkage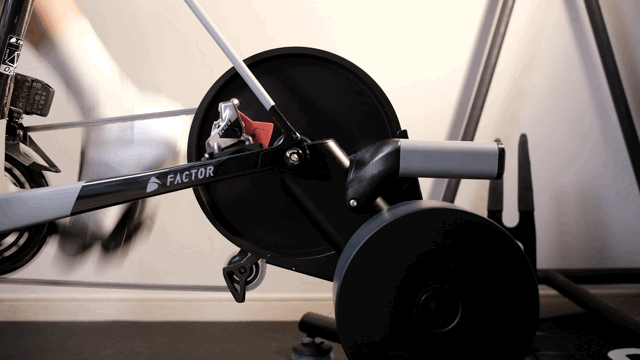 It automatically connects to the speed sensor in the KICKR and changes the amount of wind according to the speed of the ride in the Zwift. This is the best feature of HEADWIND and is an option to reproduce a headwind on a virtual ride, giving it a more realistic feel.
*An ANT+ speed sensor is required separately for smart trainers from other brands.
4) Heart Rate Linkage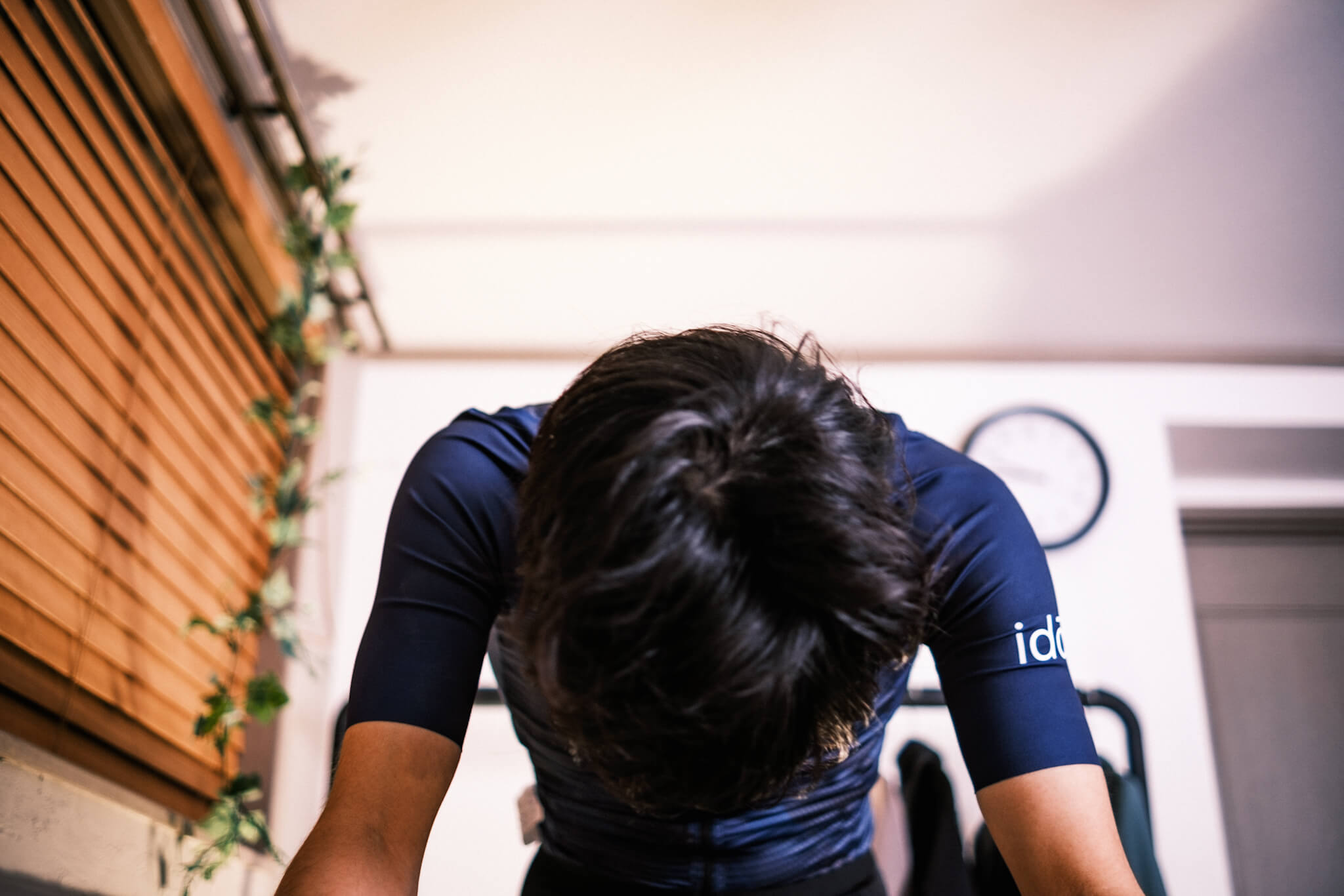 By linking with an ANT+ heart rate monitor, the heart rate-linked mode changes airflow according to the increase in heart rate.
Generally, there is a correlation between heart rate and body temperature, so when the heart rate is increased and the body is on fire, it can naturally cool down.
Which mode to use?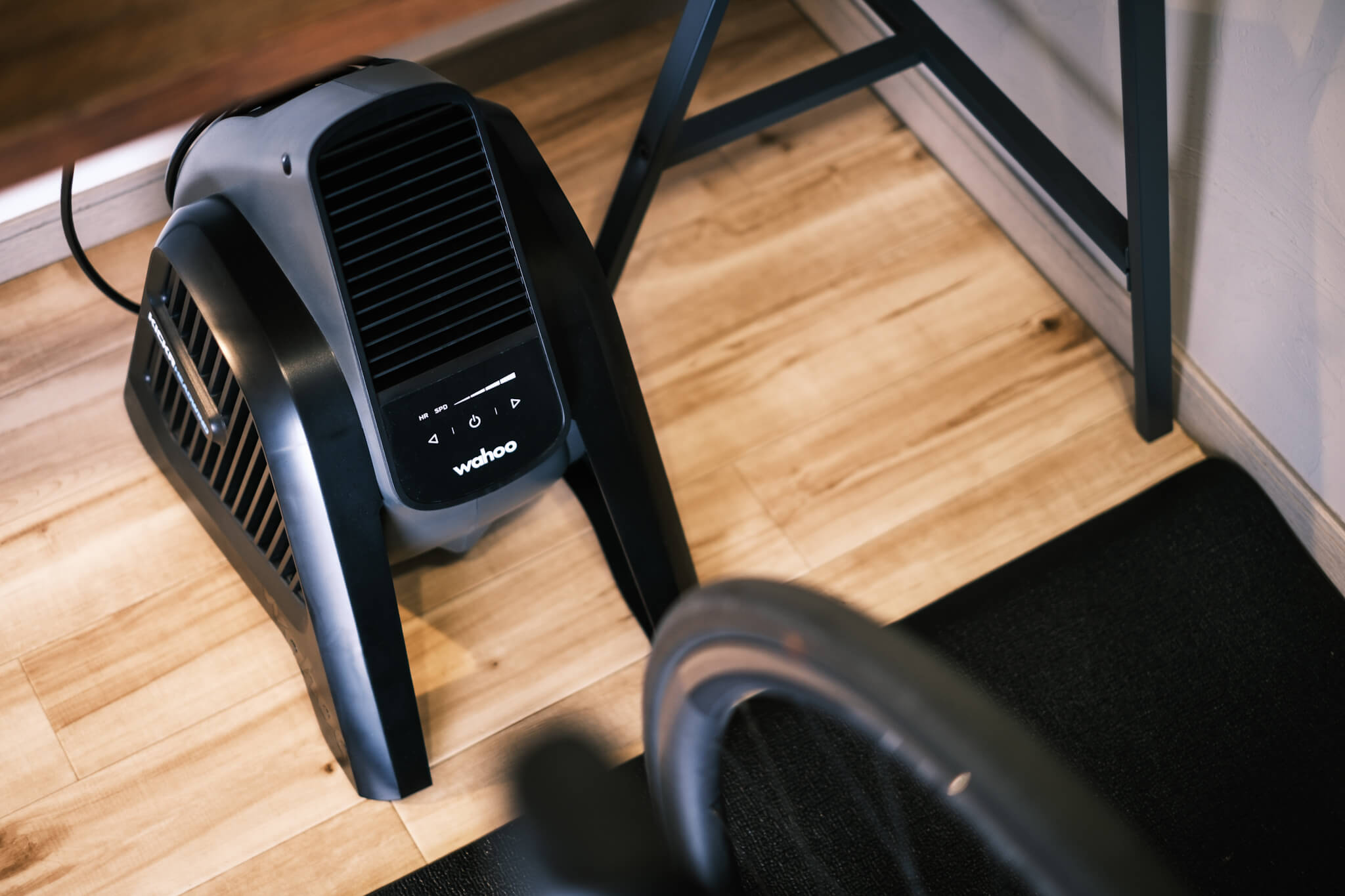 I think most indoor cyclists will use "2) Wahoo App" and "4) Heart Rate Linkage" the most.
Essentially, "3) Speed Linkage" is a catchy feature, but it is too realistic and does not give you wind when you are gasping at low speeds on a hill climb. And when you are going downhill, a strong wind blows into the room. This may be true in the real world, but we don't have a wind jacket for indoor downhill.
The way a fan should be for comfortable indoor riding is to increase the wind when you are gasping and suppress it when you are resting your legs.
The "3) Heart Rate Linkage" mode will help you achieve this.
And if you want to change the airflow manually, you can adjust it with the "2) Wahoo App" at hand, and it is perfect.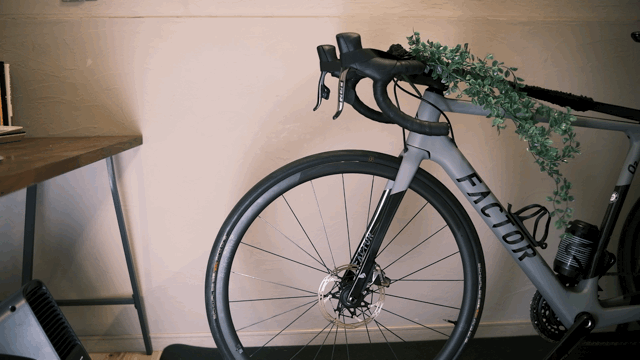 Airflow of up to 48 kph is more than enough (too cold in winter)
3. Notes on Setup
Width of wind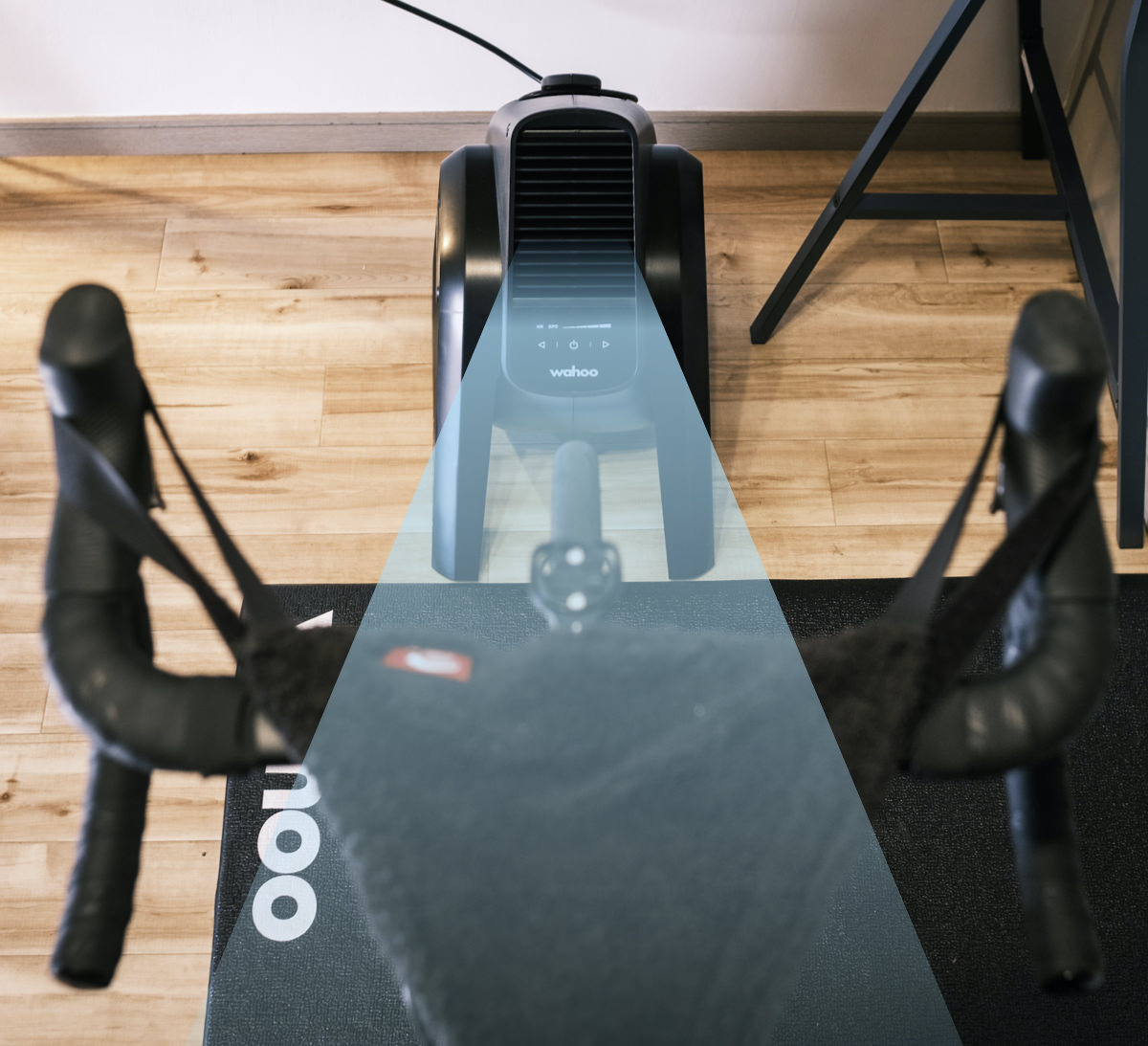 The HEADWIND wind blows only to cool the cyclist's body. So the wind hits just about the width of the body +/-.
Installation in front is optimal, but when it must be placed at an angle due to space issues, optimal positioning is necessary.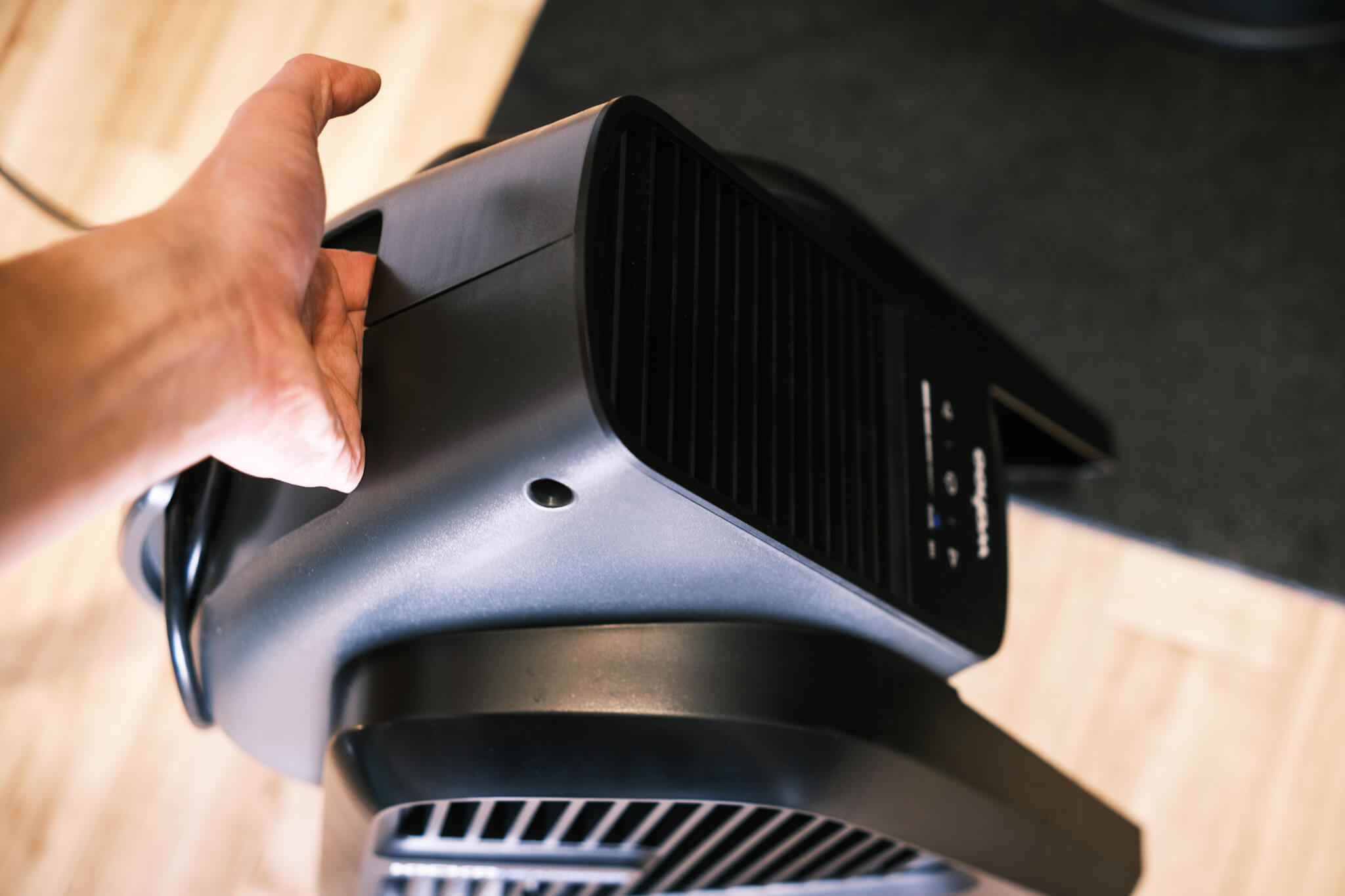 The handle makes carrying easy.
Leg Adjustment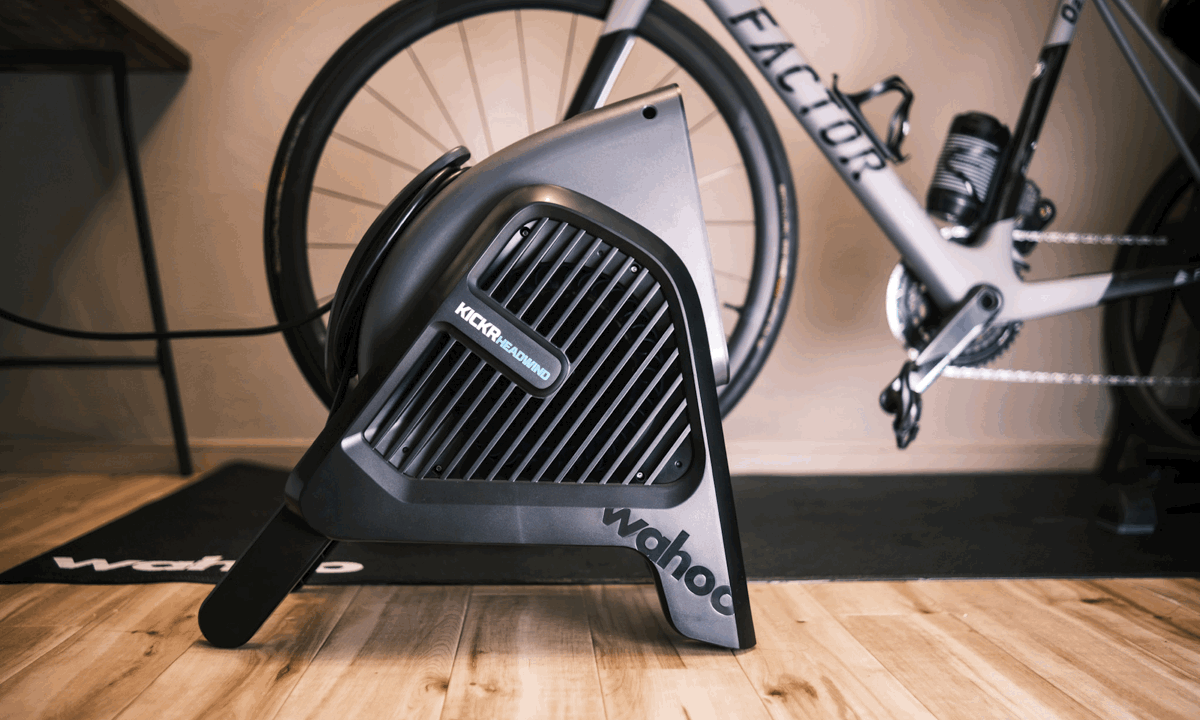 The angle can be adjusted in two steps by taking out the legs hidden behind. (I didn't notice it at first…)
When you use it a little away from the bike, you can put the legs up, but if you don't have a very large room, it is enough to leave it folded up. It is rather cooler to blow it up from below.
Power plug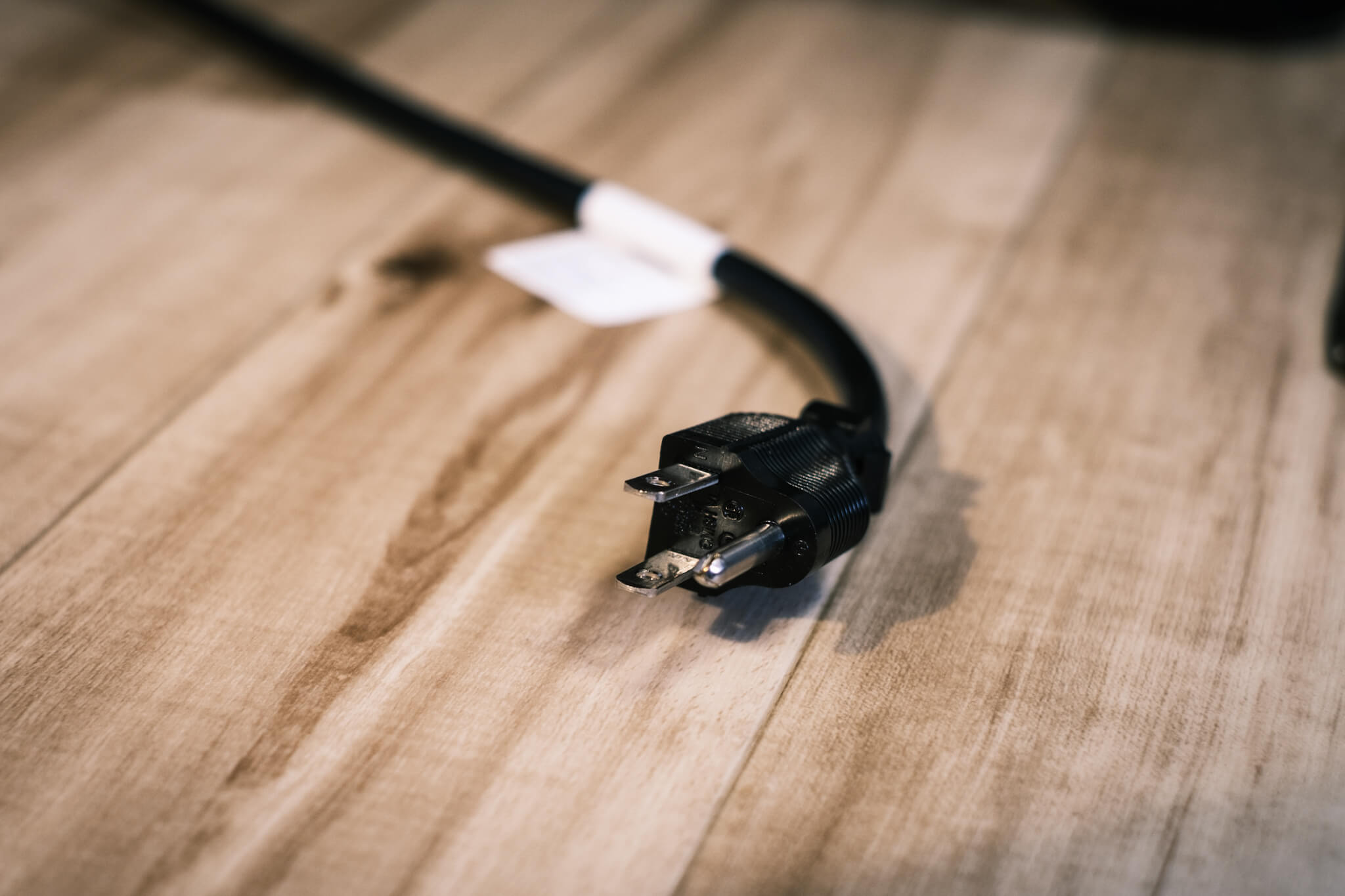 The power plug is a 3-pin type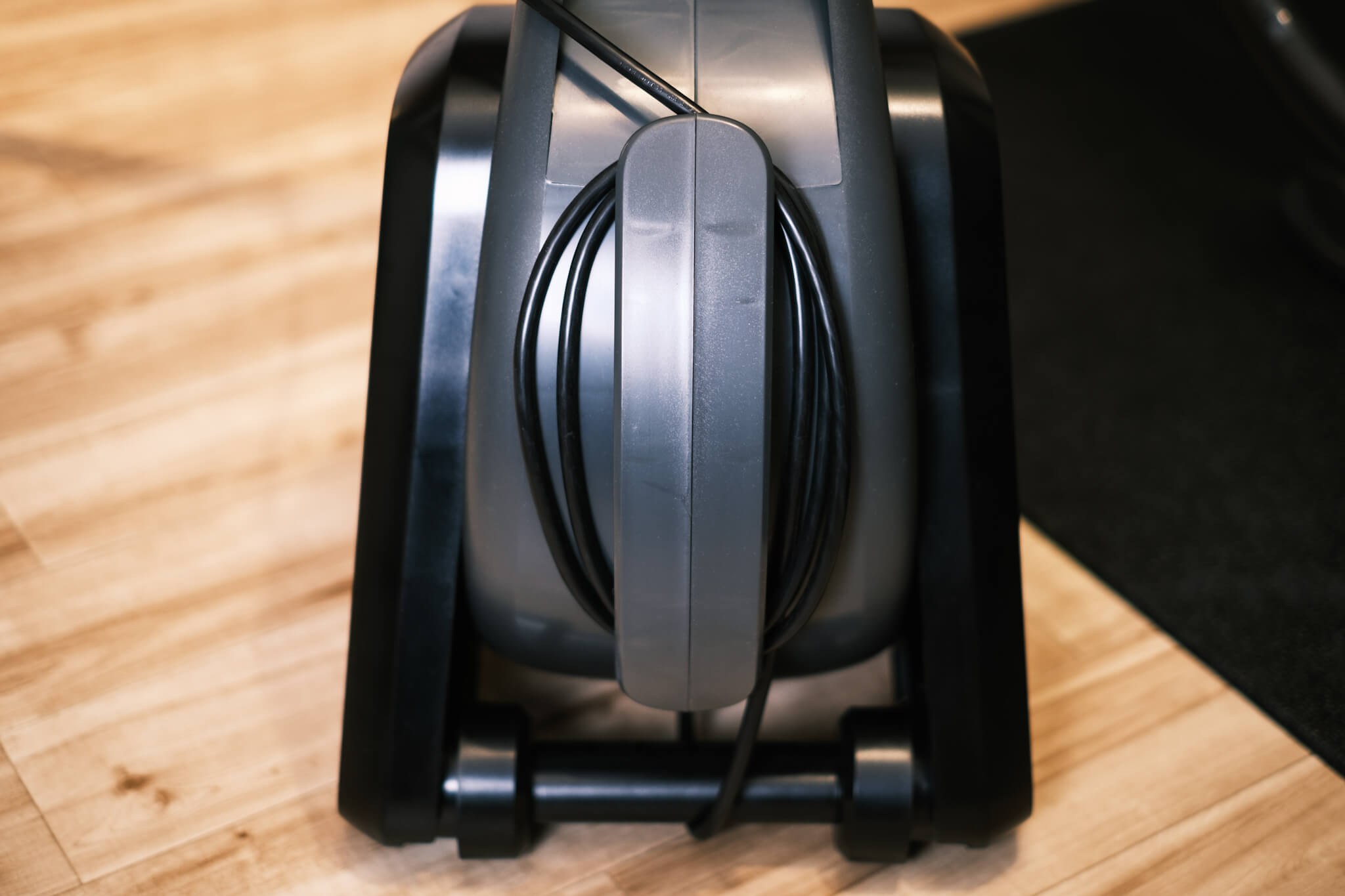 Wrap excess cable around the back
Can it be used with smart trainers from other brands?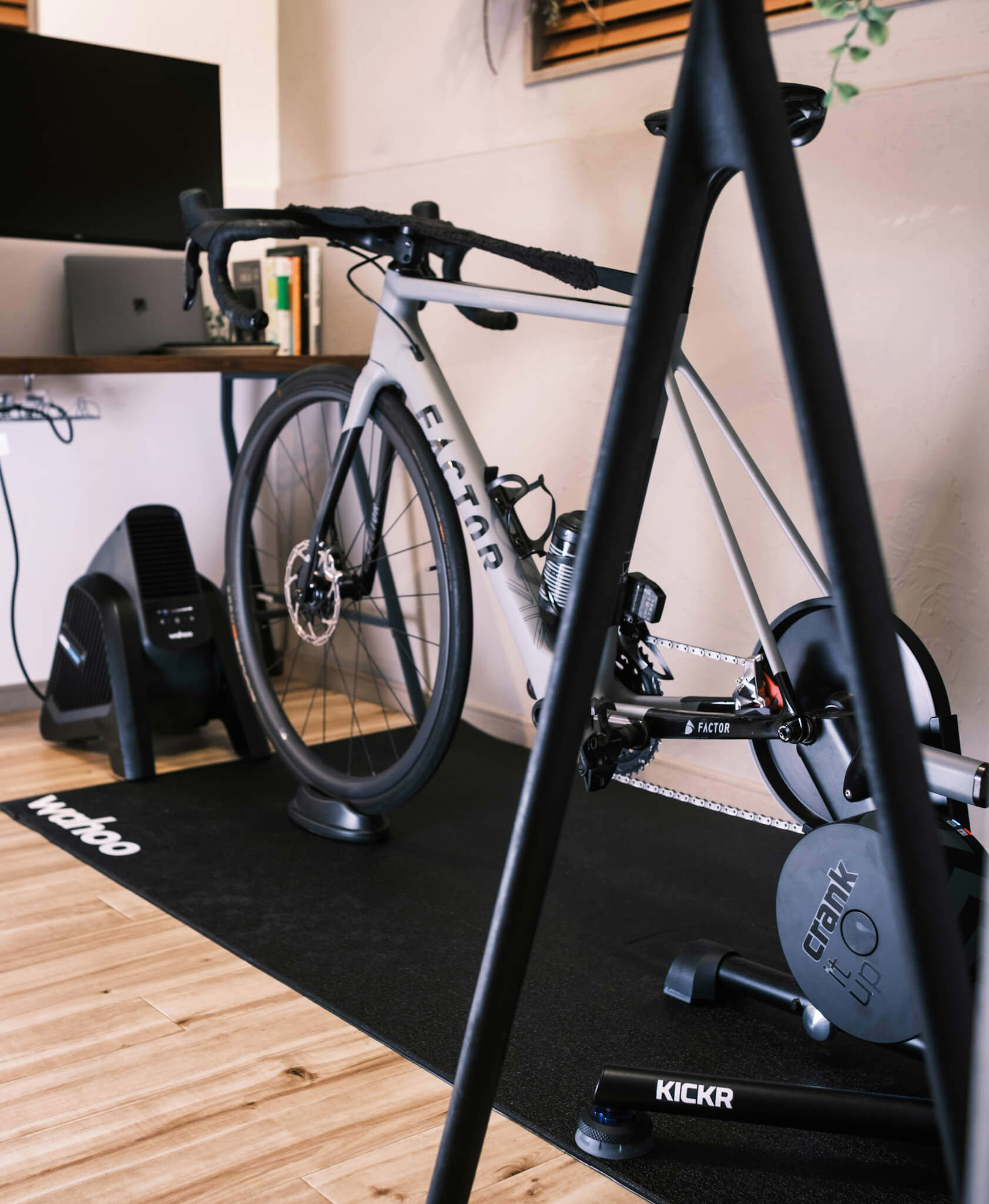 It cannot be directly linked to other brands of smart trainers, but it can be connected to other sensors.
– ANT+ speed sensor and ANT+ heart rate monitor can be linked.
– Use the Wahoo Fitness app to change the airflow at your fingertips.
If you don't need the speed linkage (it wasn't necessary for me), you can use other companies' products without difficulty.
The rest is a matter of aesthetics, whether you can tolerate the lack of design uniformity.
4. Luxury, though.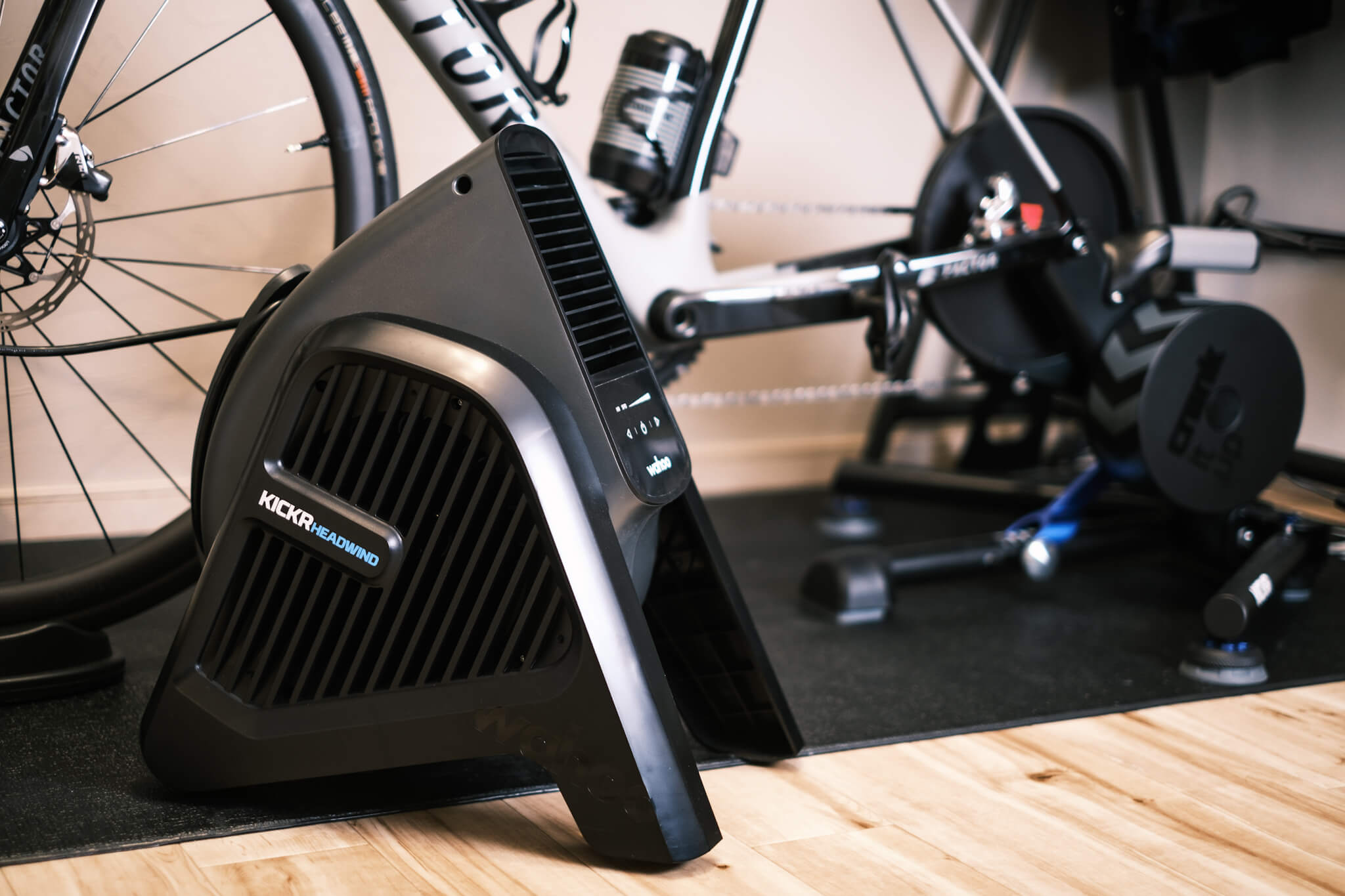 Industrial fans spoil the ambiance, and Balmuda and Dyson only deliver a refreshing breeze.
It is no exaggeration to say that I, at least, paid the first money for a product design that harmonizes with my smart trainer.
However, I am sure that it adds up and upgrades the indoor riding experience beyond this.
Compared to the past when I had to adjust the angle of a fan and struggle with sweat, HEADWIND makes me comfortable with just the flip of a switch.
Once you experience this convenience, you will forget about the expense that a Dyson would have cost you.
Highs
– Four different wind control methods
– Heart rate linkage mode is great
– Maximum wind speed is enough
– Design integrated into the KICKR ecosystem
Lows
– No situations where Speed linkage mode is used.
– Angle adjustment is limited to two steps.
Author
Tats Shimizu(@tats_lovecyclist)


Editor in Chief. Having been riding sports bikes for 10 years. He likes to unravel the trends in the sport bike industry, especially road bikes, from a marketing perspective. At the same time, he has extensive friendships with cycling apparel brands from around the world and proposes various styles through the media. His main bikes are Factor O2 (road) and LS (gravel).