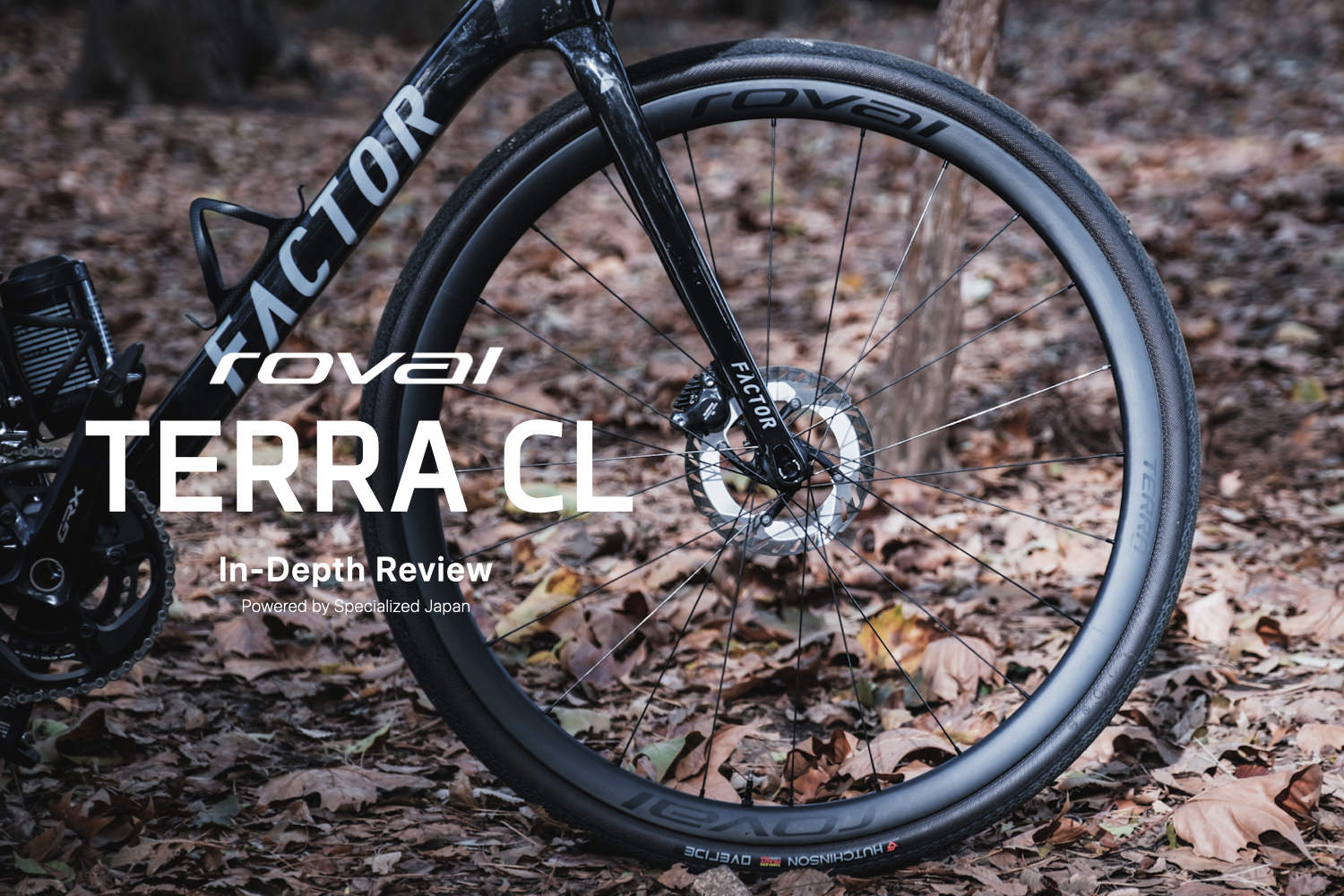 In the age of disc brakes, there is no longer a "standard" wheel, but the Roval brand has gained wide acceptance beyond Specialized users.
The Roval Terra CL is a wheel that can become a standard wheel for all road and gravel road applications, offering a high level of ride comfort on all surfaces.
Terra CL Review Overview
– Middle grade all-road lightweight carbon wheels (1,408g / $1750)
– Same rims as the high-end model CLX. $750 difference in price from CLX, with the difference of the hubs and spokes.
– The lightness stands out among competitors in the same price range.
– Very light, smooth, and fast on both paved and unpaved roads.
text/Tats(@tats_lovecyclist)
**The wheels in this review were provided by Specialized and the review content is original to LOVE CYCLIST.
1. Selection criteria for All-road wheels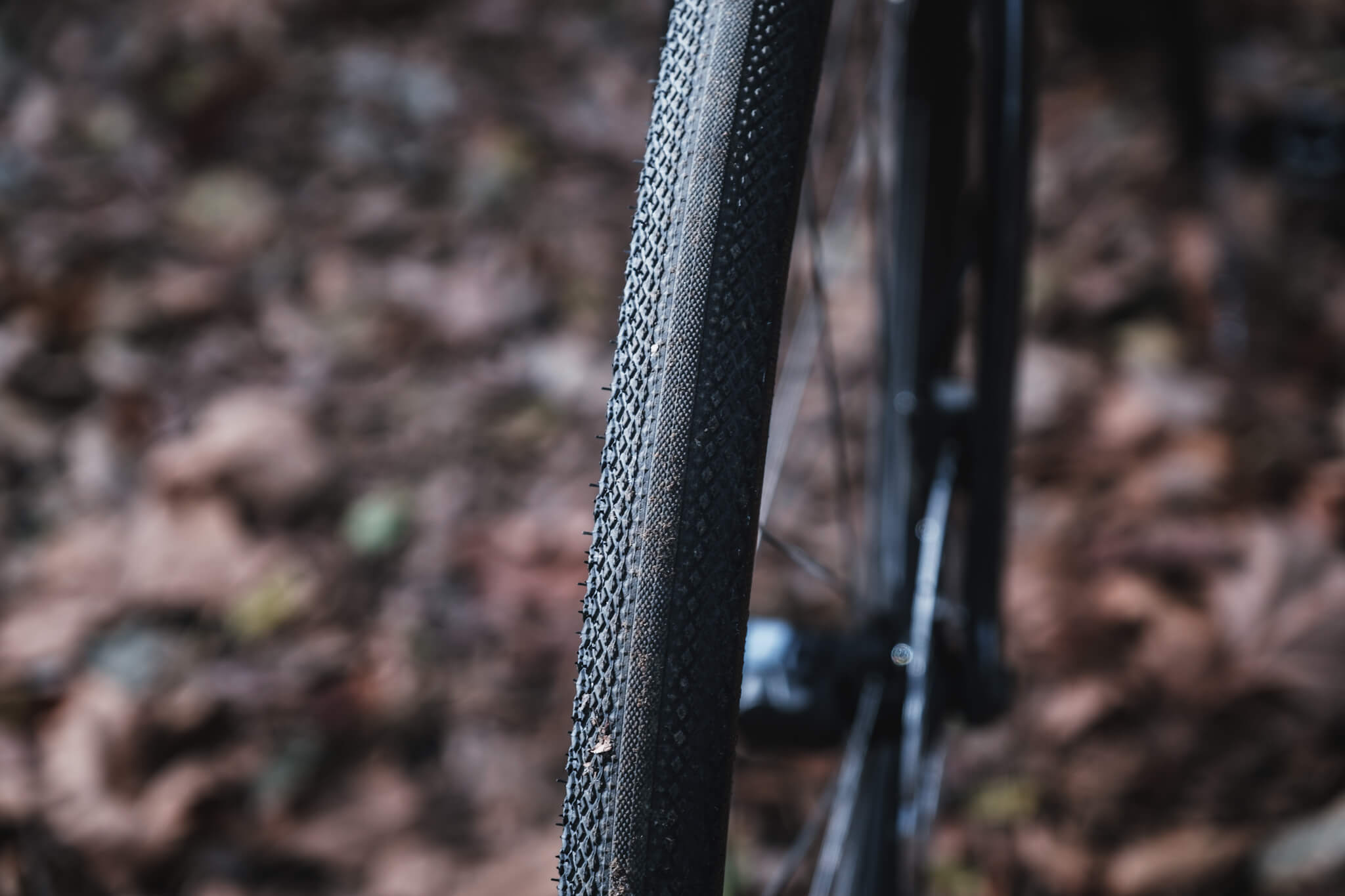 One topic that always comes up at social rides these days is "How wide should the tires be?"
Even though 25c or 28c width tires were the norm until 2-3 years ago, now riders are joining the ranks of those riding on paved roads with 30c or larger tires, each choosing a tire width that matches his or her preferred style.
In other words, road riders are now adding "having the clearance to accommodate larger tires" to their next frame selection criteria, and in this case, the wheel selection process is also changing from the past.
In the case of road bikes, aerodynamics, weight, and rigidity are the main factors to consider, but for all-road bikes, rim width and durability are also points that need to be taken into consideration.
However, the desire to "ride easy and fast" remains unchanged, and I would like to select wheels as if they were an added bonus to the style of road riding.
Requirements for all-road wheels
– Fast even on paved routes
– High cruising and hill-climbing performance to some extent
– Tires up to 43c
– Durability on unpaved roads
Most dirt road sections are not very long in the Asian region, and even if ridden on a gravel bike, it is inevitable that much of the route will be a mix of paved roads. Therefore, a desirable requirement is to have a standard like the performance of road wheels plus the ability to fit larger tires.
Then does Roval's all-road wheel Terra CL meet this excessive desire?
2. Terra family and Competing Models
Terra C / CL / CLX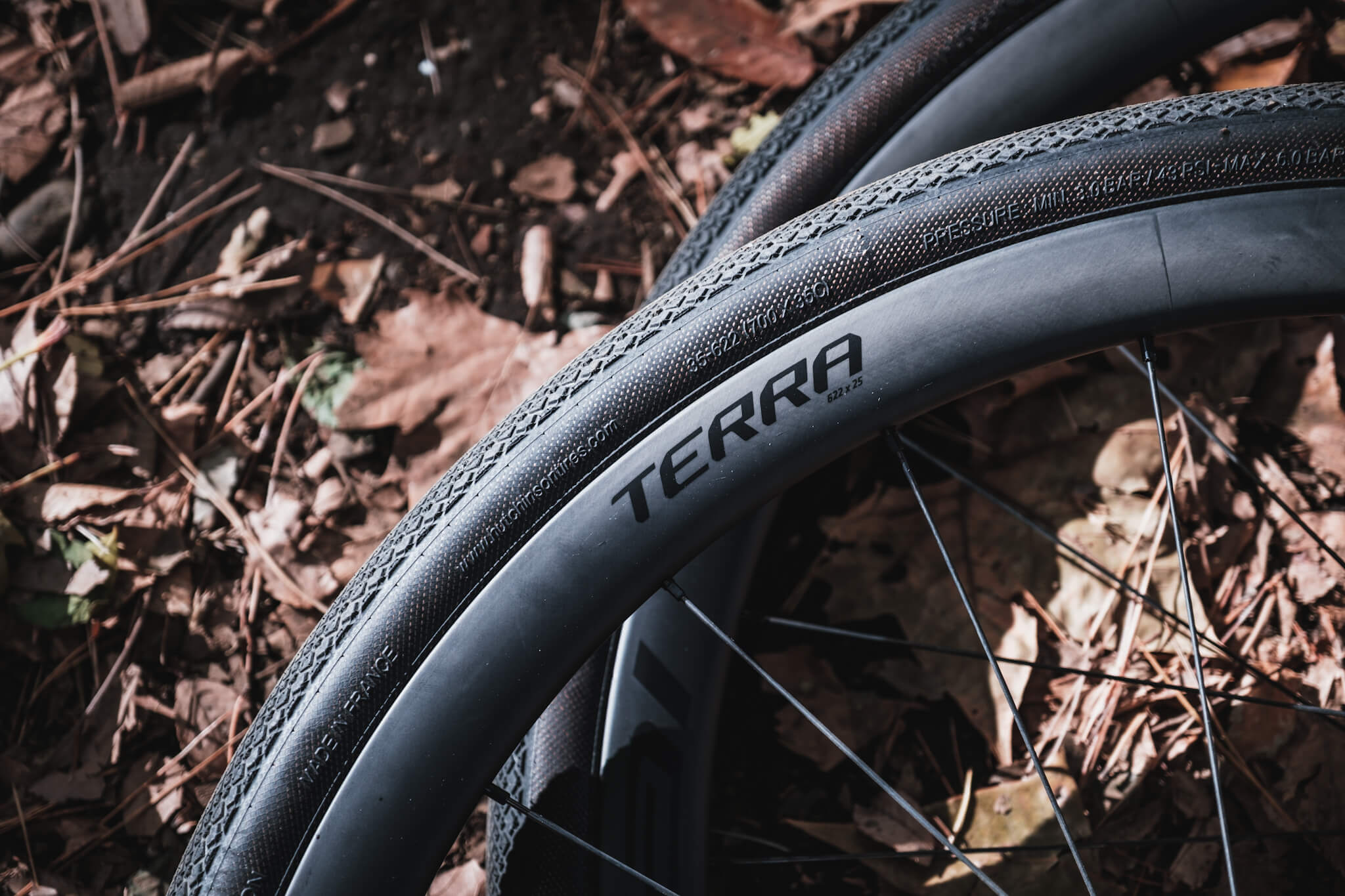 The Terra series of Roval wheels is an all-road/gravel road model.
Roval's goal in developing the Terra was to bring the technology and performance of its other road wheels, such as the Alpinist and Rapide, to the gravel scene. A wheel that is lightweight, fits tire widths over 28c, is versatile and long-distance capable, and can be ridden on pavement as well as road wheels. That's how the top model, the Terra CLX, was first released in 2019, followed by the CL and C lower grades. Both have a rim height of 33mm and an inner width of 25mm, and can be fitted with wide tires up to 47c.
 

Terra C

Terra CL

Terra CLX

Rim

Terra C Carbon Clincher, Tubeless Compatible

Terra CLX Carbon Clincher, Tubeless Compatible

Terra CLX Carbon Clincher, Tubeless Compatible

Rim Depth

32mm

32mm

32mm

Rim Width

30mm External
25mm Internal
30mm External
25mm Internal
30mm External
25mm Internal

Tire Size

28-47c

28-47c

28-42c

Hub

DT Swiss 370

DT Swiss 350

Roval AFD + DT Swiss EXP

Spokes

DT Swiss Competition Race J-bend

DT Swiss Competition Race Straightpull

DT Swissa Aerolite T-head

Weight

1610g

1408g

1296g

Price

$1,000

$1,750

$2,500
Terra CL and the flagship Terra CLX use the same rim, with the main differences being the hubs and spokes. Compared to the Terra C, all specifications are upgraded for a price difference of $750. Comparing the specifications of the three models in terms of "cost performance," the Terra CL seems to be the best.
Competing model candidates
・Bontrager | Aeolus Pro 3V TLR(1575g/$1500)
・Easton | EC90 AX(1470g/$1420)
・Campagnolo | Levante(1485g/$1900)
・ZIPP | 303 S(1540g/$1346)
There are few carbon clinchers with wider rims in the same price range as the Terra CL, but users considering the CL may want to consider these models for comparison, with a slightly higher or lower budget.
Bontrager and Easton have similar specs to Terra CL but are more expensive, while Campagnolo has the same rim width but fits tires from 38c and up, making it suitable for hard gravel.
ZIPP is closest in price, but heavier. Compared to these competitors, Terra CL's light weight of 1408g stands out (although of course lightness is not the only thing that makes a ride better).
Above $2,000, there are high-end grade options from various companies such as ENVE and CADEX, but in that case, the comparison is with CLX, so I will not discuss them here.
3. Detail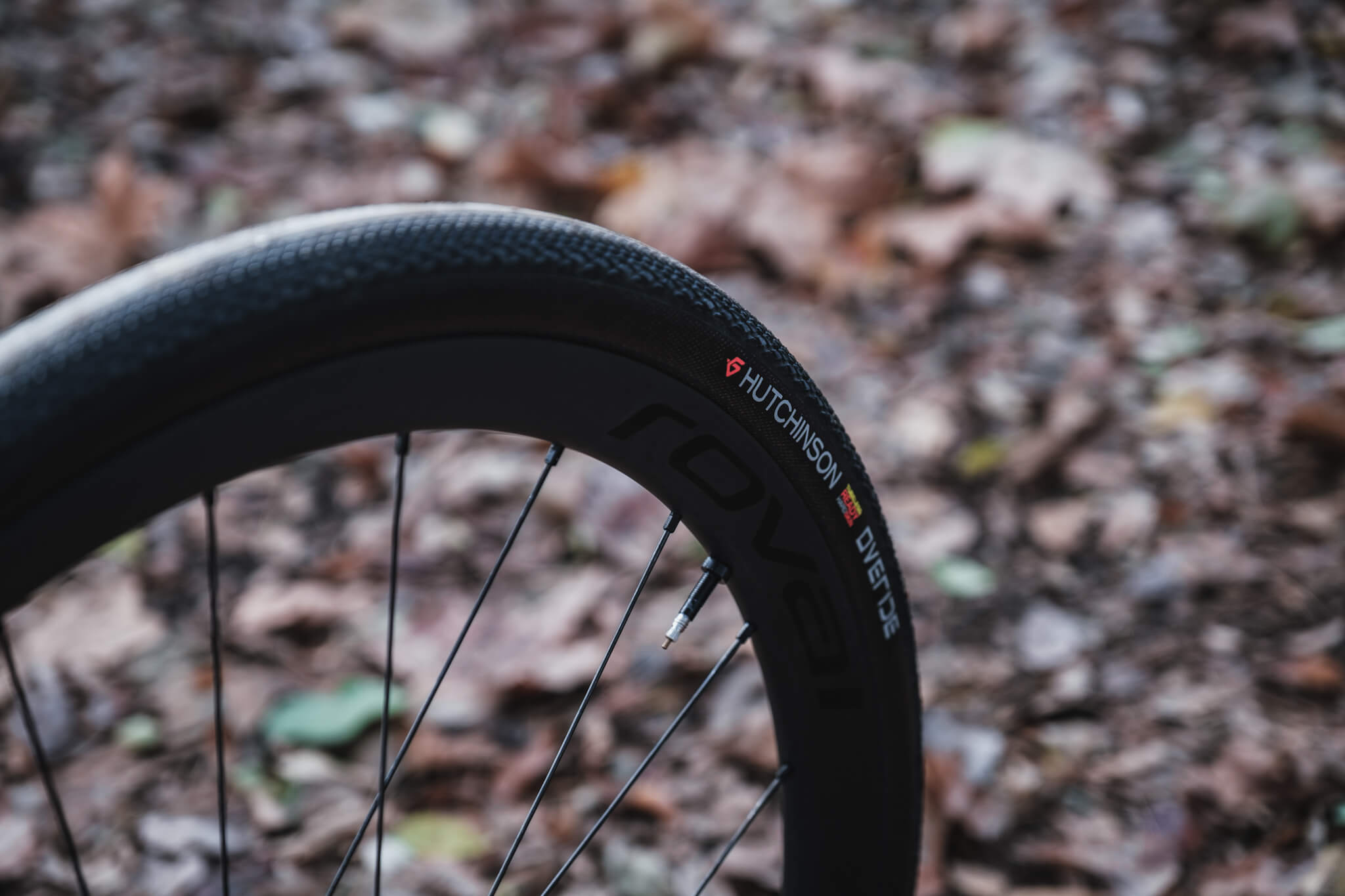 The 32mm-deep rim comes with hooks. Rim tape and tubeless valves are included for easy tubeless setup. I had no trouble raising the bead with Hutchinson Overide tires (using STAN'S sealant).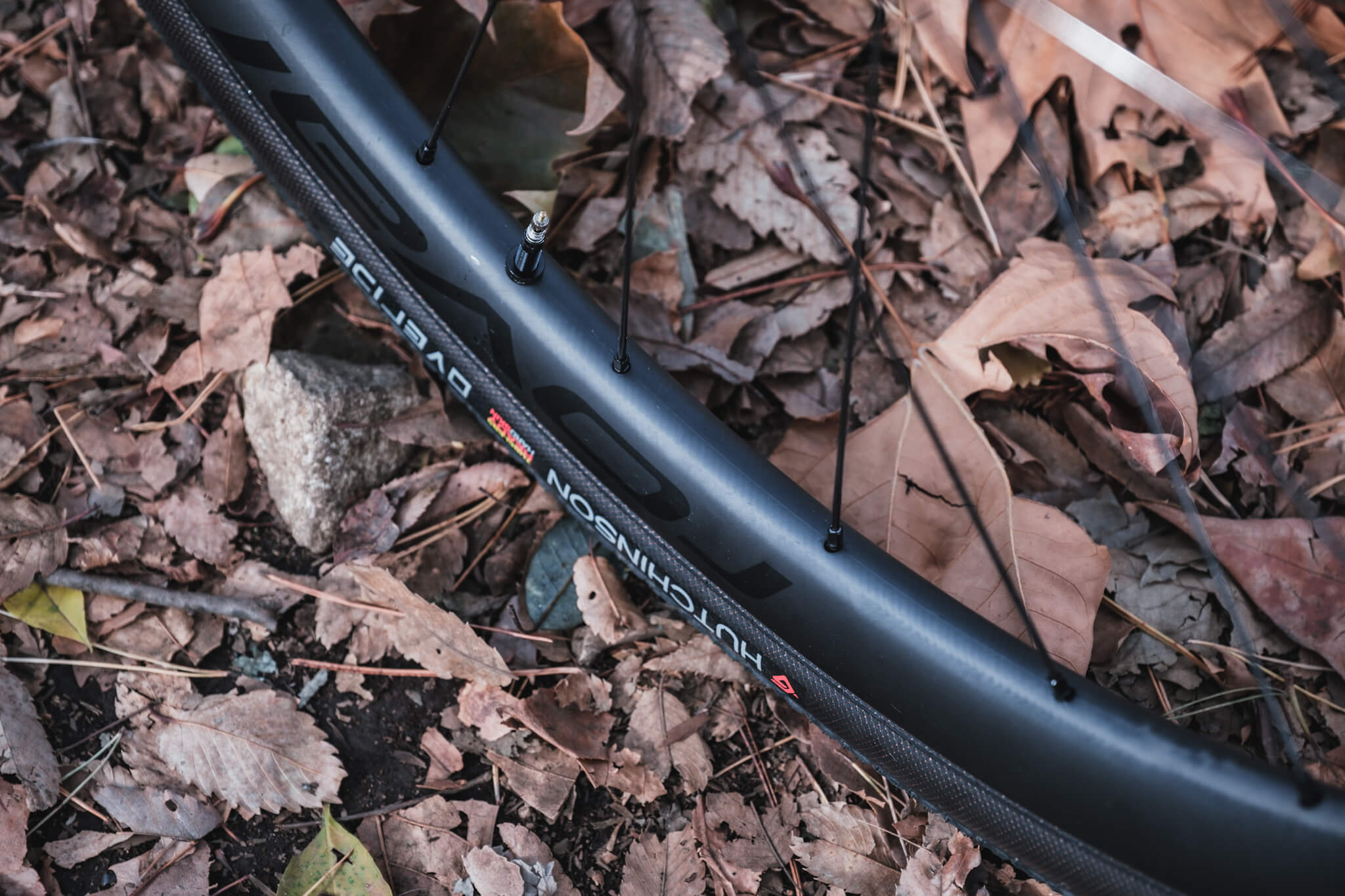 This rim is not shaped for aerodynamics, but it contributes to the wheel's light weight, and its durability has passed Specialized's off-road driving tests.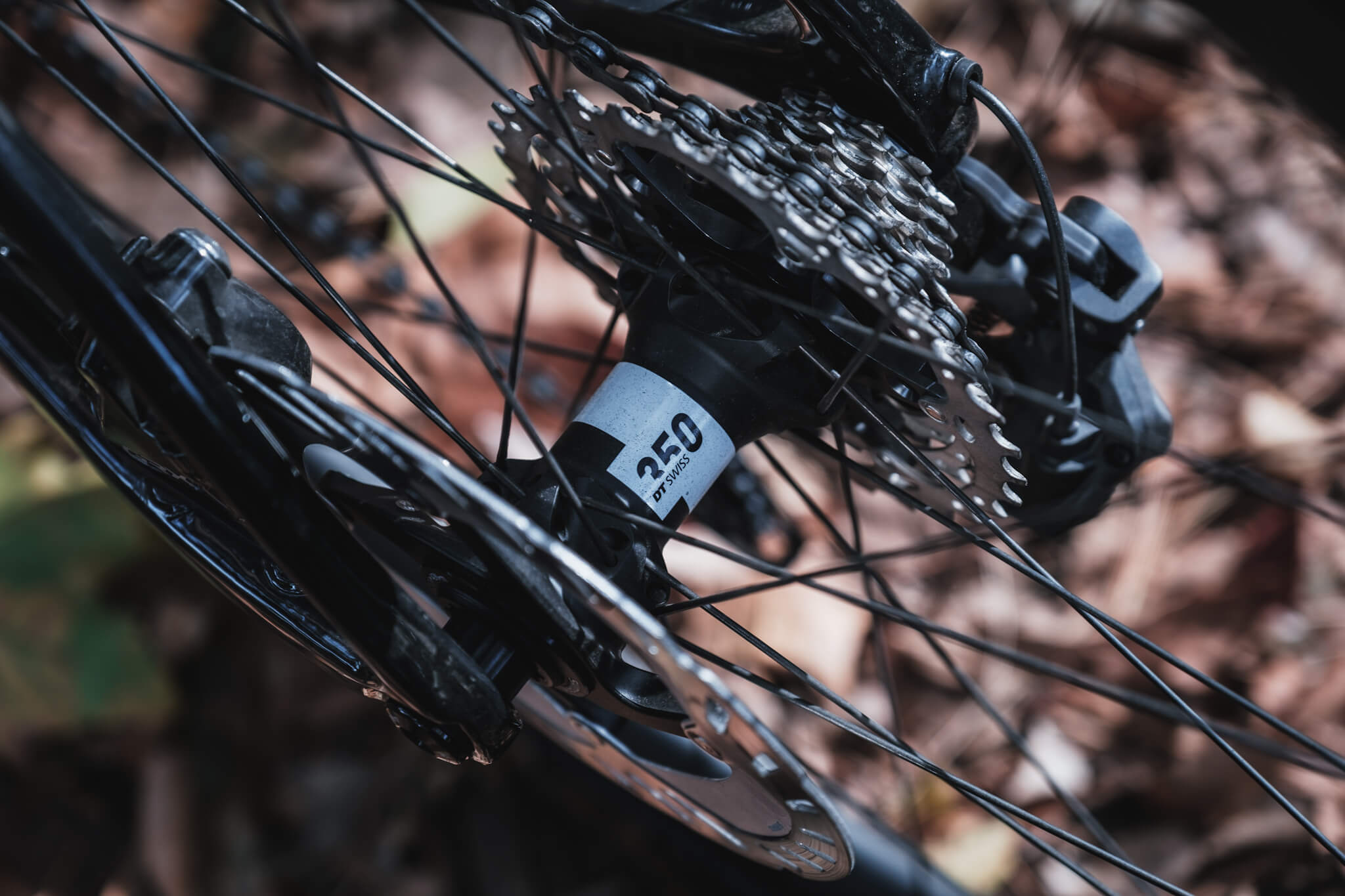 The DT Swiss 350 hub has a white decal that stands out quite a bit.
The DT Swiss 350 uses a 36T star ratchet; spares are readily available for the DT Swiss, and the ease of maintenance is a major advantage.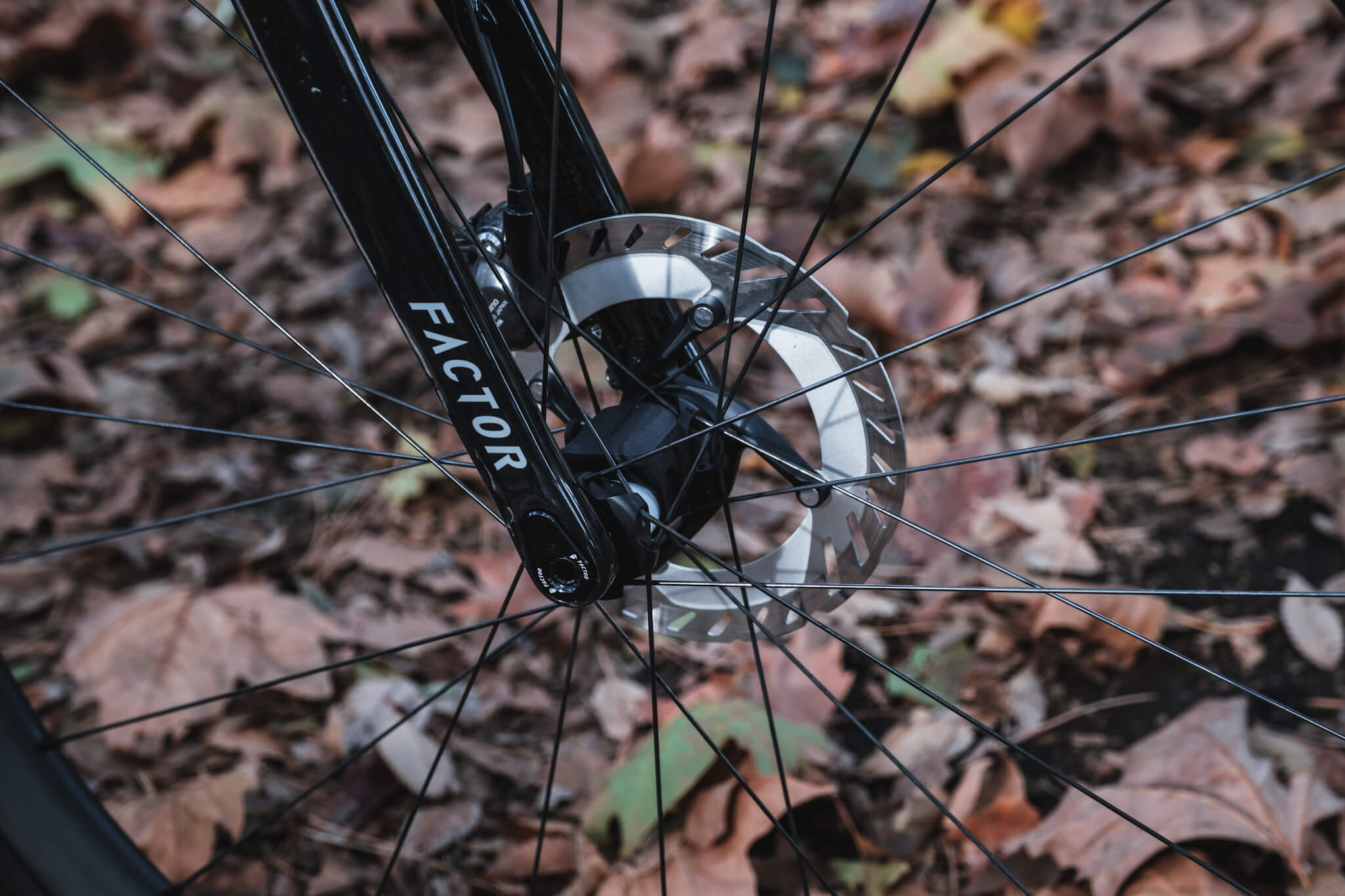 As for the spokes, Terra CLX uses the lightest weight "DT Aerolite (4.34g/pc)" with high aerodynamic performance, while Terra CL uses the straight pull "DT Competition Race (4.88g/pc)". The difference in weight is clear, but honestly it seems difficult to feel the difference in aerodynamics.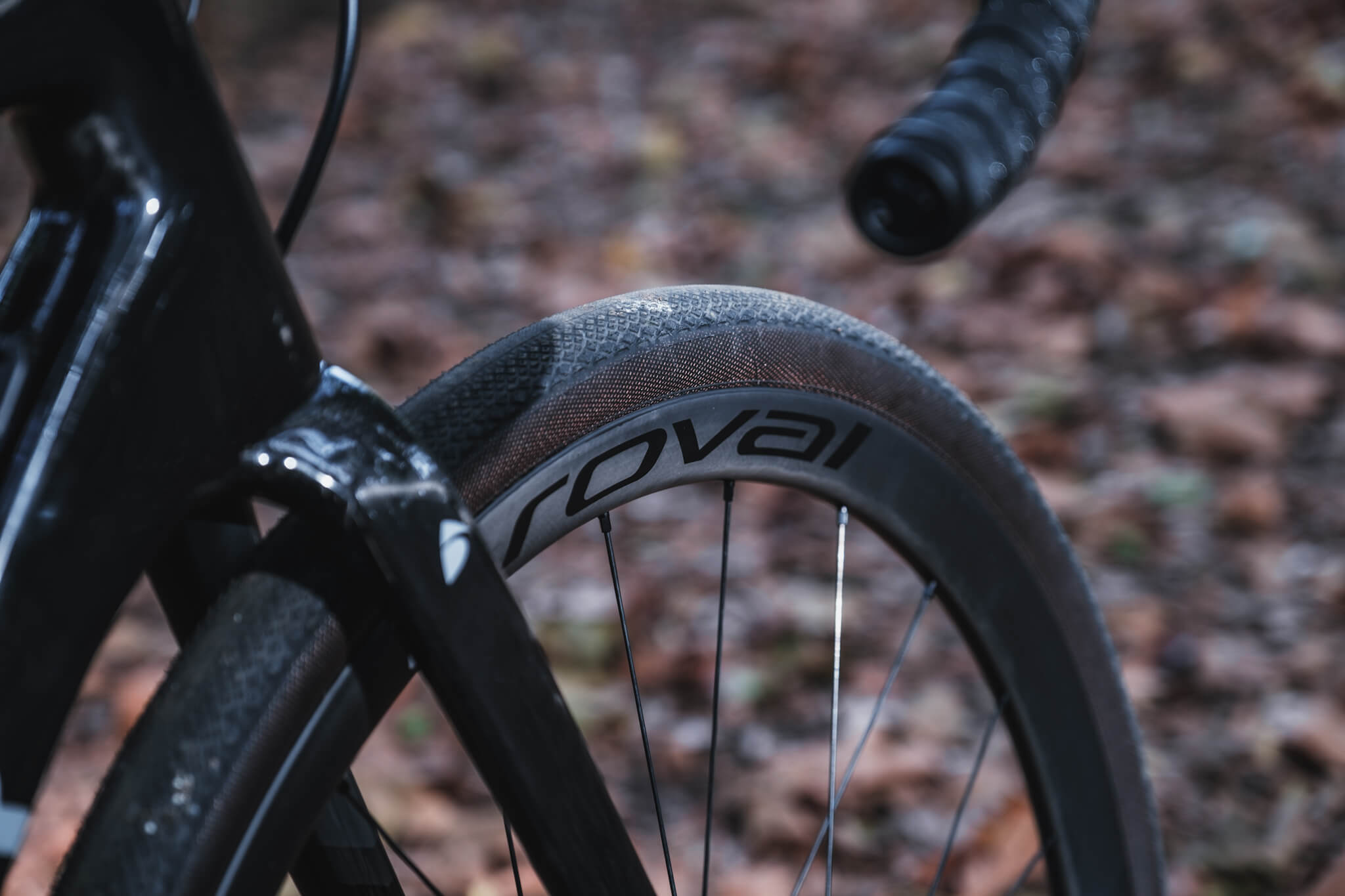 Discreet Roval logo; Roval is no longer a brand that only attaches to Specialized bikes.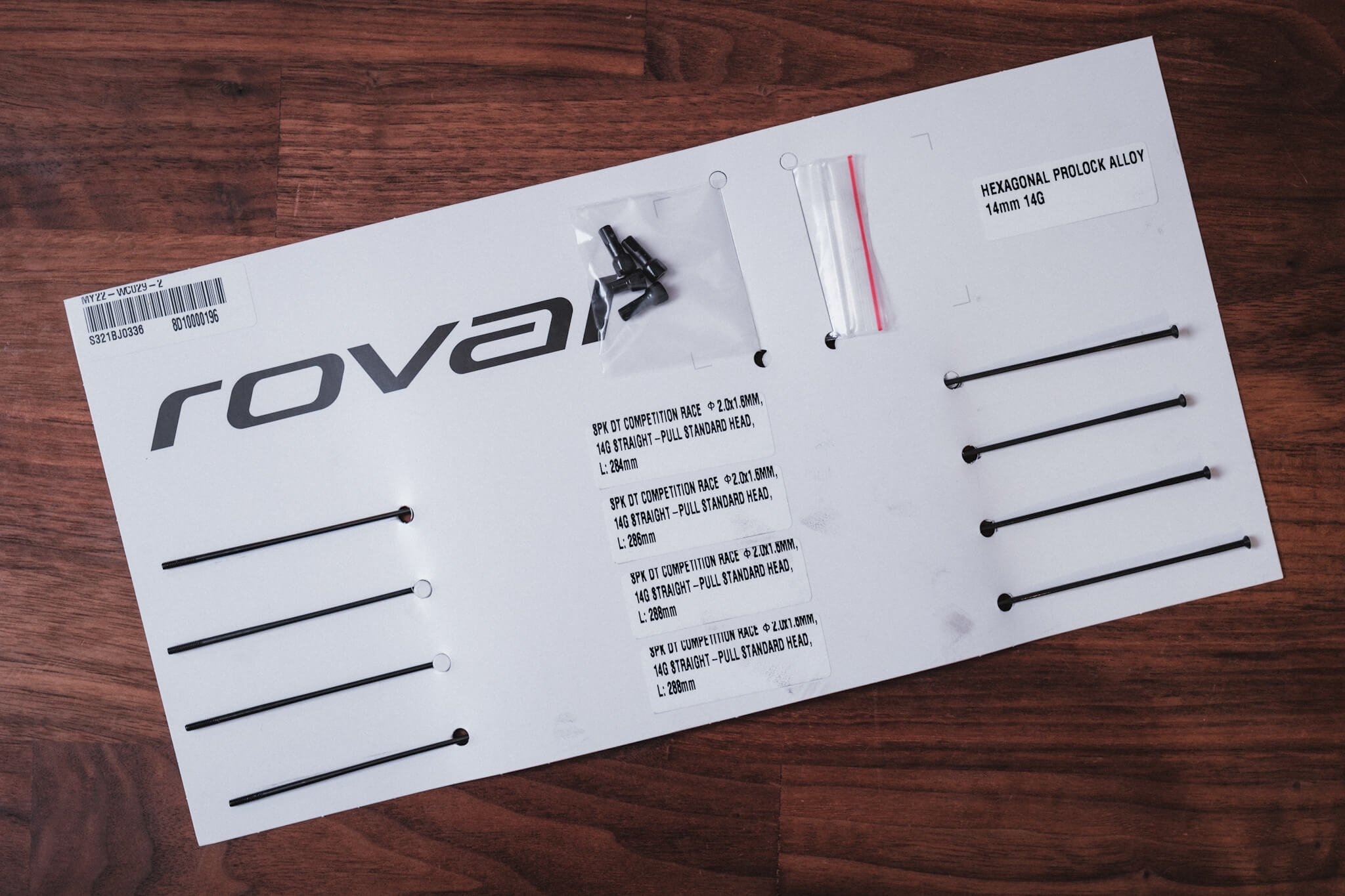 Spare spokes and nipples are included in the package and can be sent for repair immediately if there is any trouble
4. Ride Quality
Prerequisite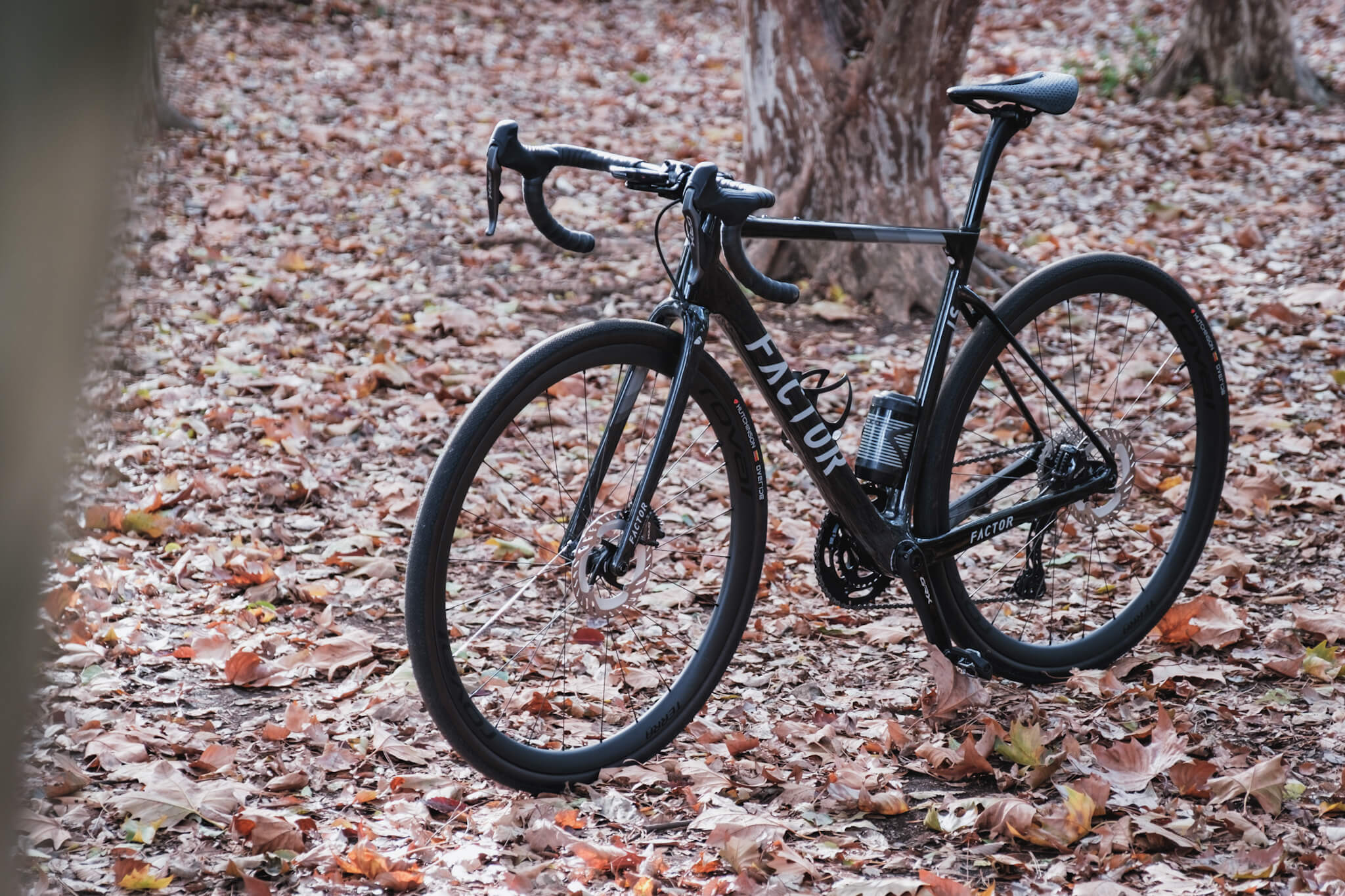 Bike: Factor LS
Tires: Hutchinson Overide 35c (375g / 3.0-3.2bar)
The Factor LS is a gravel racing bike, and as I mentioned in Chapter 1, I was looking for an "all-road bike that rides like a road bike," so a racing gravel bike was the best solution for me, and I expected the same from the suspension. For this reason, I chose Overide tires with a center slick + side knob pattern and a well-balanced 35c width. Prior to the introduction of Terra CL, Mavic's Allroad SL gravel wheels were used (same tires).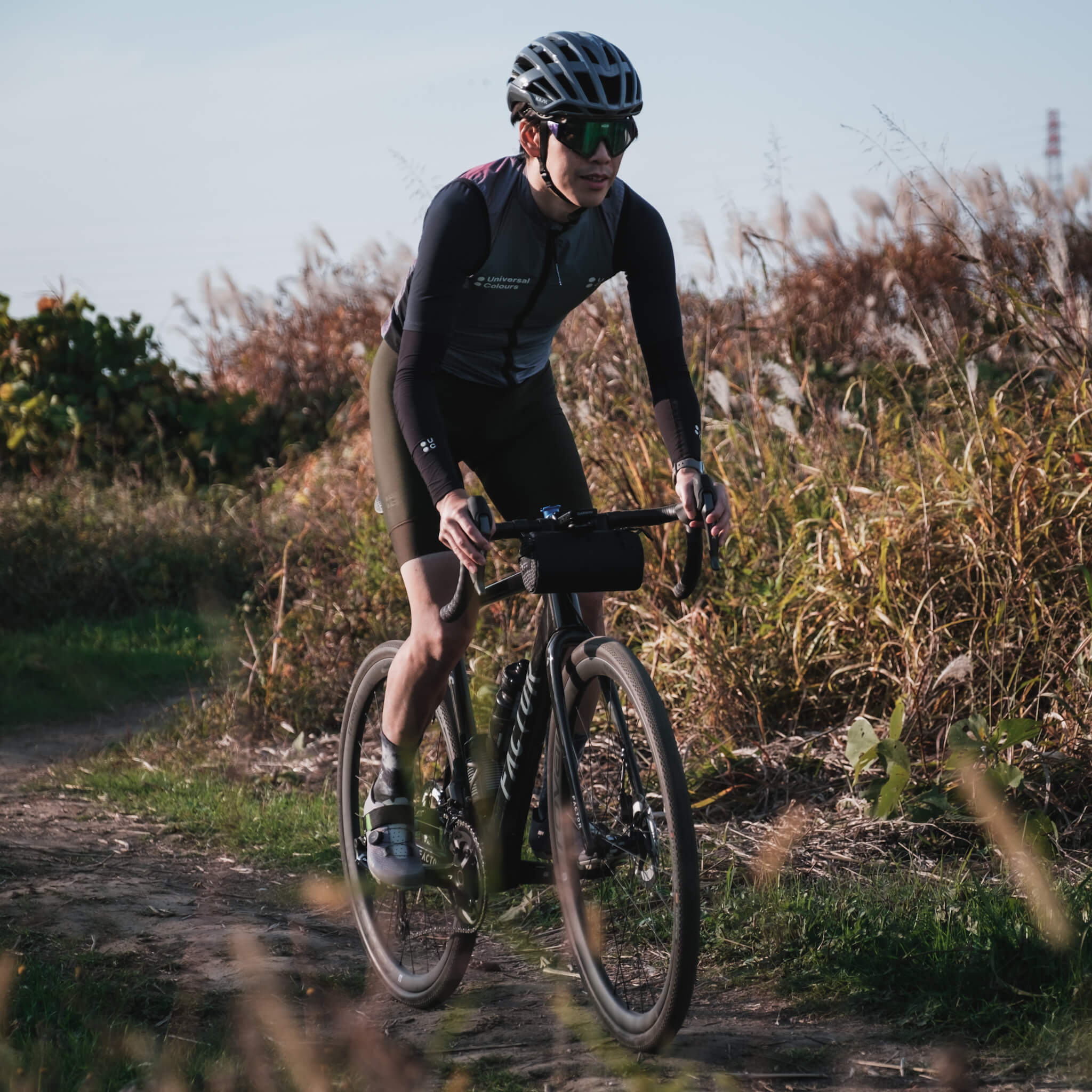 It didn't take long to realize that this was the kind of ride I had been seeking in an all-road bike.
Having ridden several road bikes in the past, I had a good understanding of the setup that suited me best. However, when it came to gravel bikes, I was uncertain about what to expect. During the initial assembly of the Factor LS, a selection of components was made based on the catalog specifications, aiming to suit my preferences to some extent. As a result, the bike provided a satisfactory experience, yet there was a lingering sense that certain aspects of the bike could be improved (and it was somehow evident that the wheels played a role in this).
Subsequently, upon switching to the Terra CL and getting on the bike, it became clear that the previous discomfort had completely vanished.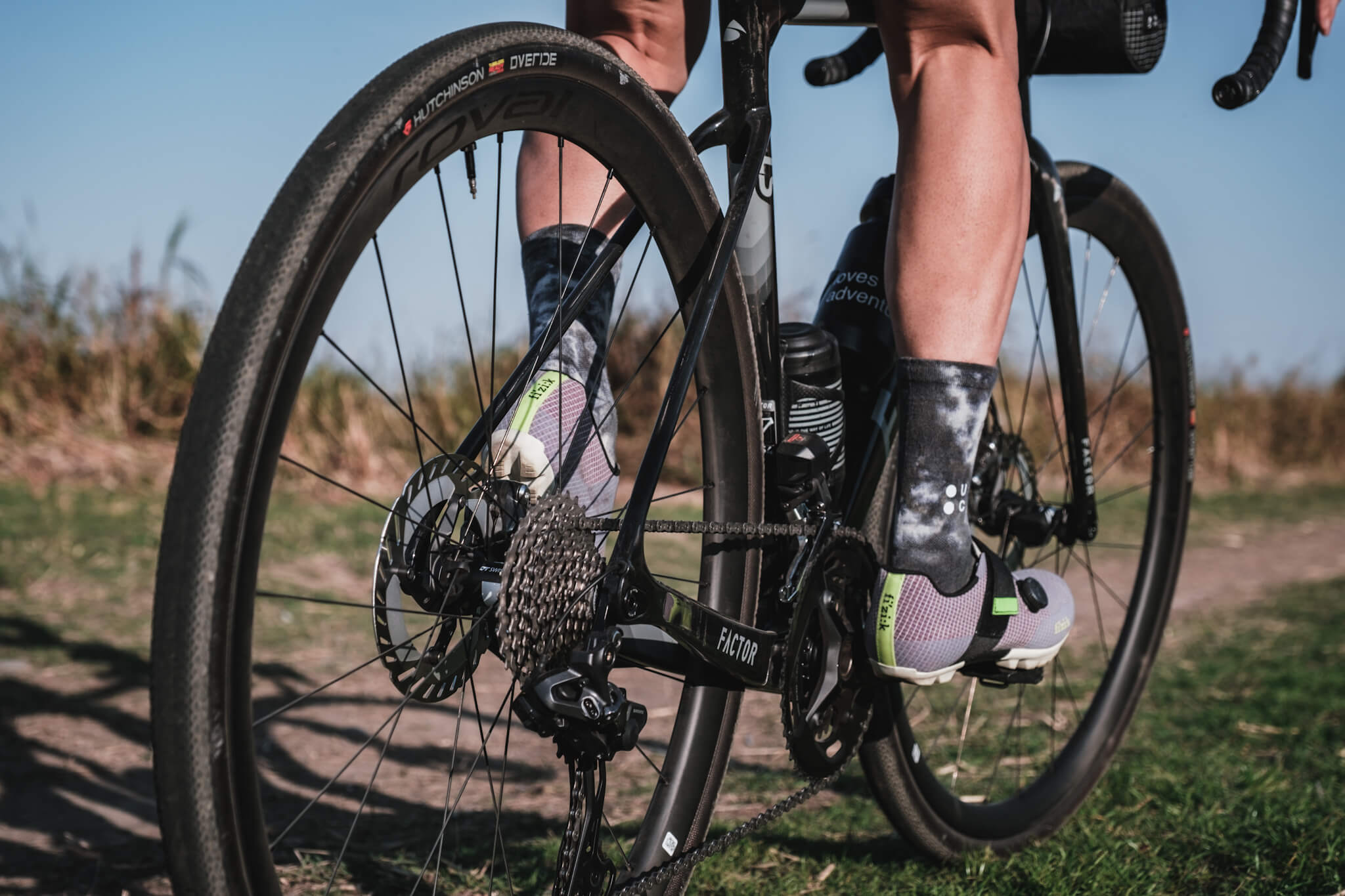 The outstanding area of the Terra CL is its "lightness" and the "responsiveness" that comes with it.
Lightness is one of the elements that make wheels comfortable, but during the transition period to disc brakes, many wheels lost this comfort.
Especially for all-road/gravel road bikes, the weight of the tire itself increases by about 100g, so even if the same wheels as those used on road bikes are selected, the load on the outer circumference tends to increase, making the ride heavier. It is undesirable for the enjoyment of the ride to be dampened because of this.
However, the Terra CL has a lighter rim itself, which mitigates the weight increase of the tire and furthermore provides benefits on all surfaces.
Benefit and performance of 1408g
Control: Bike control is easy, and can be used on variable gravel surfaces. It is possible to pull out when the road surface is rough, or to step on a sudden steep gradient with a lighter movement.
Hill Climbing: On paved roads, Terra CL is strong in hill climbing and has a lightness of swing for dancing as if it is not like a gravel bike. During the hill climb, I will never regret that I should have come on a road bike today.
Top Speed: While it is possible to maintain a certain level of speed on flat paved roads, there is no sense of further acceleration after gaining speed like on a wheel with a deeper height. This is a feature that is not expected of all-road wheels.
Stiffness: The feeling of stiffness is high and the acceleration feels pleasant and smooth. It is hard to say whether this is due to the stiffness of the rim or the spoke tension, but it is not the type that tires the legs, so there is a certain amount of energy left over for long distances.
*The durability of the product is unknown, but we are not too worried about it since it has passed the driving test and there is even a free replacement program. If there are any updates on durability as we use it, we will add them to this article.
Pavement performance more than adequate for all-road
5. Sensual experiences
I feel that riding on gravel and trails is a sensual experience that allows you to feel the "earth" more directly.
What I was looking for was a bike that would break down the boundary between dirt and paved roads – a bike that would allow us to ride lightly on paved roads as if we were on the road, and then jump into dirt roads without worrying about it. The Terra CL's lightweight realization of such an all-road pleasure made my regular rides even more sensual.
The Terra CL, which can be equipped with 28c tires, has deep pockets, and the fact that it offers such a high quality ride for under $2,000 shows the high level of Roval's engineering.
For users who are updating their riding style from "just want to go fast" to "want a fast, sensual experience," the Terra CL is close to ideal.
Author
Tats Shimizu(@tats_lovecyclist)


Editor in Chief. Having been riding sports bikes for 10 years. He likes to unravel the trends in the sport bike industry, especially road bikes, from a marketing perspective. At the same time, he has extensive friendships with cycling apparel brands from around the world and proposes various styles through the media. His main bikes are Factor O2 (road) and LS (gravel).